A+D Flash Friday | September
A+D Flash Friday with Nikki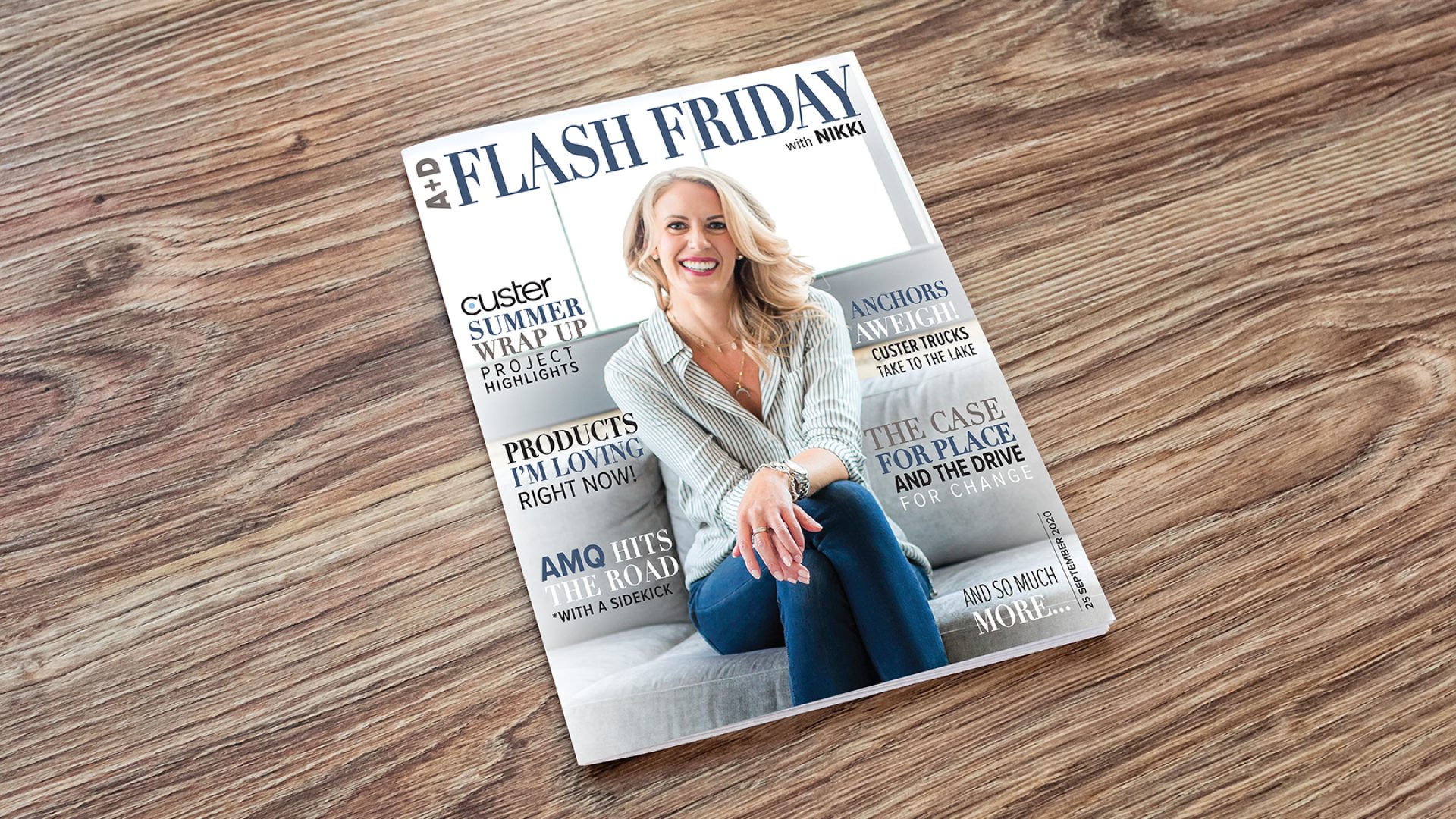 Products I'm Loving Right Now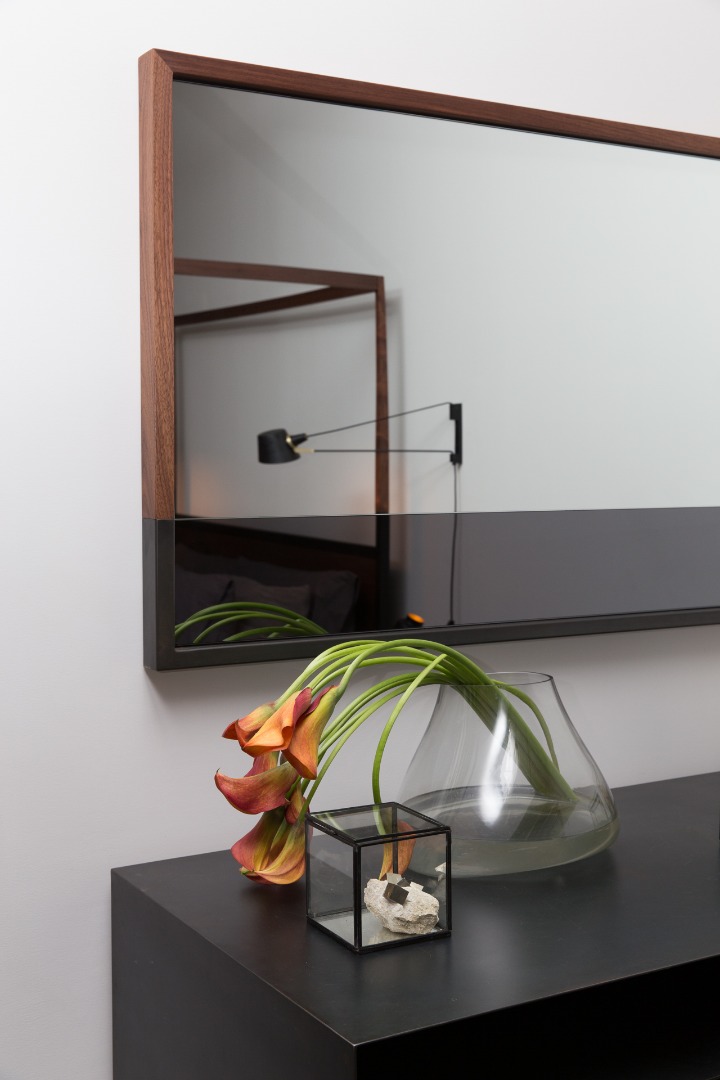 This collection of mirrors are not only beautiful but have a wonderful design story. Uhuru's Waterline collection was designed in the aftermath of Hurricane Sandy, which flooded and destroyed many businesses in Brooklyn including a Uhuru studio. The concept of this piece is meant to convey recovery and resilience.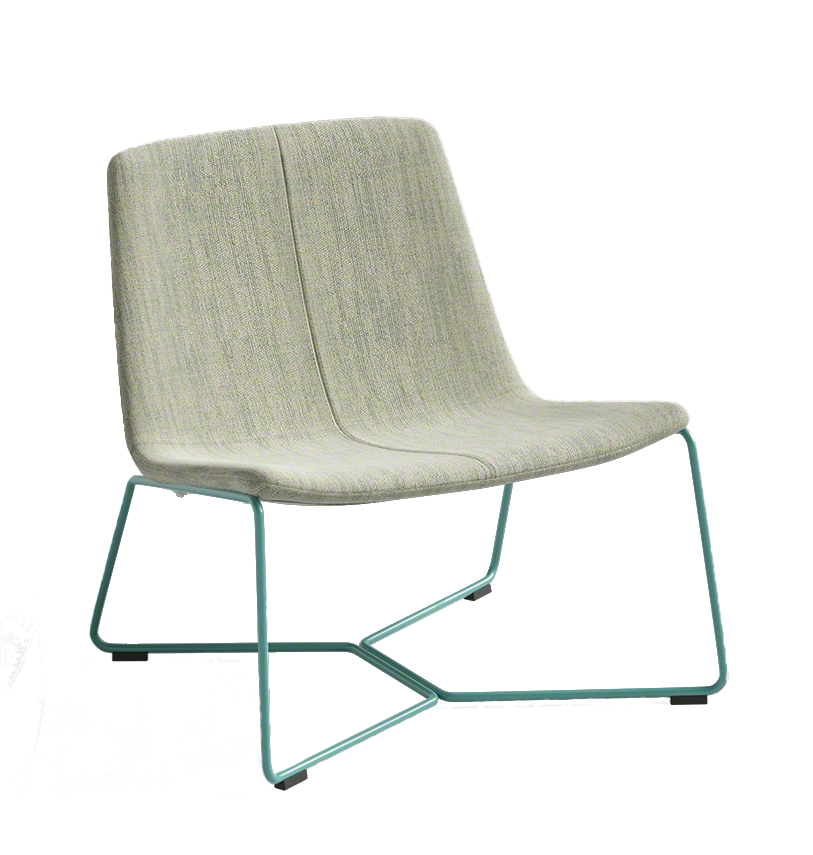 West Elm Slope Lounge Chair
One of the most popular side seating options from West Elm is a favorite amongst our A+D partners, known as a stylish piece for the modern office. What makes it a favorite of mine is that it now offers thousands of finish combinations from neutral, accent, and lux coatings on the wire base to a wide range of Designtex fabrics. You can truly make Slope your own.
Want to give the Slope chair a sit-test? Check out this product and more from the West Elm collection during the roadshow stop in Kalamazoo on October 15, and Grand Rapids on October 16. Read on for more details about the event.
The Case for Place, and the drive for change
88-90%* of us want to work in the office again! So why are we still talking about it going away? In newly released studies, Steelcase explores the reality behind three common work-from-home misconceptions – Cost, Productivity, and Wellbeing. As we move further through these unprecedented times, this data is becoming more defined and RELEVENT to designing a space where we can all safely return.
Check
it
out 
Anchors Aweigh!
Custer trucks take to the Lake – Custer trucks cover ground over much of Indiana and Michigan but never has an install taken us to the water. Our installation team was all hands on deck during a recent project for Beaver Island Historical Society. The trucks carefully boarded a ferry from Charlevoix and set sail to get our customer furniture and technology for their offices and new interactive museum project. Fun photos were captured to commemorate the journey!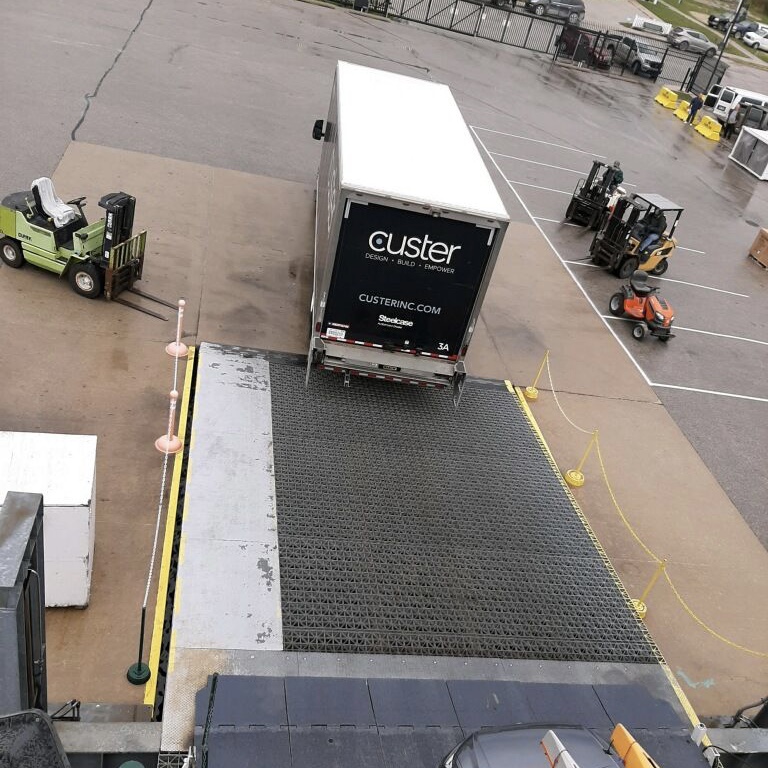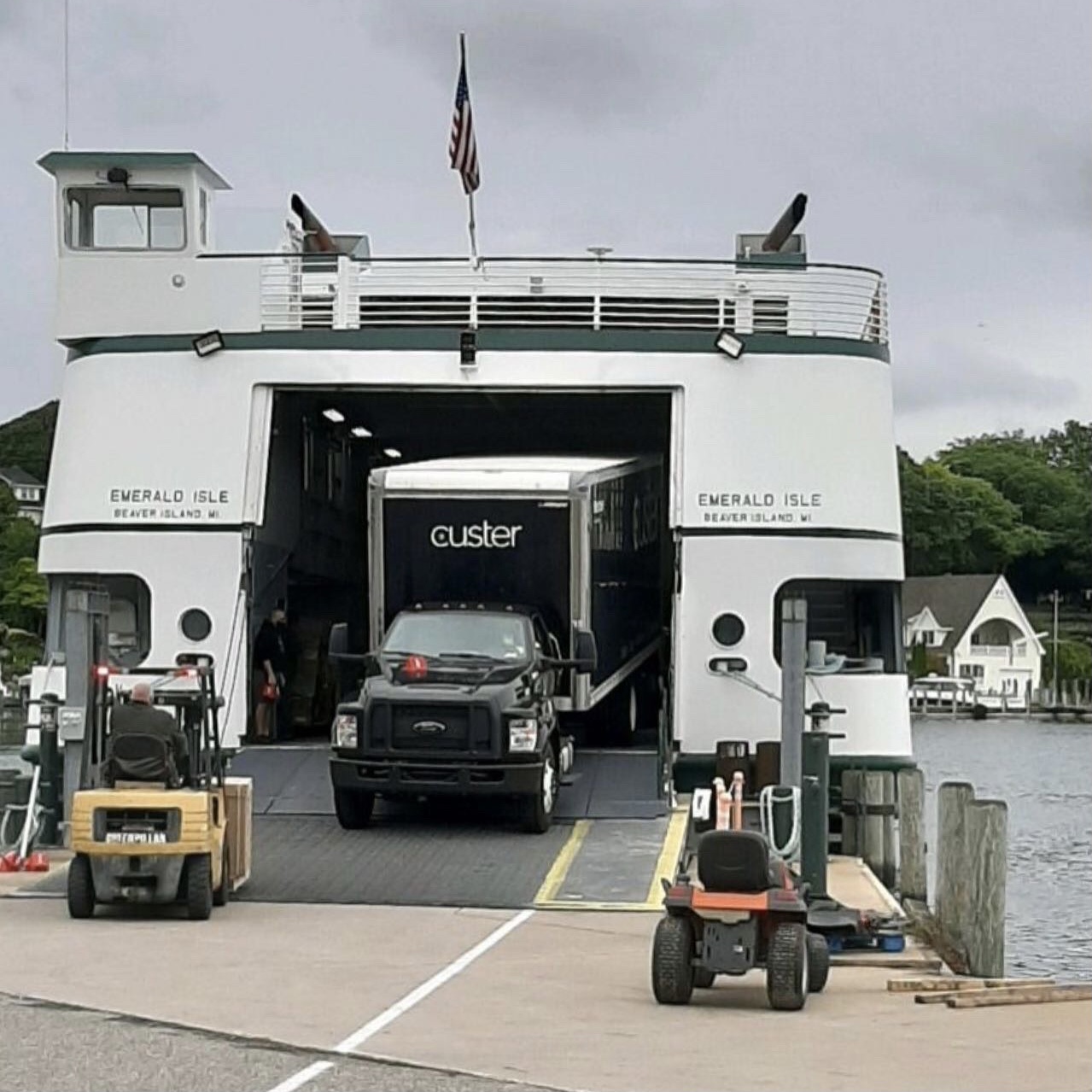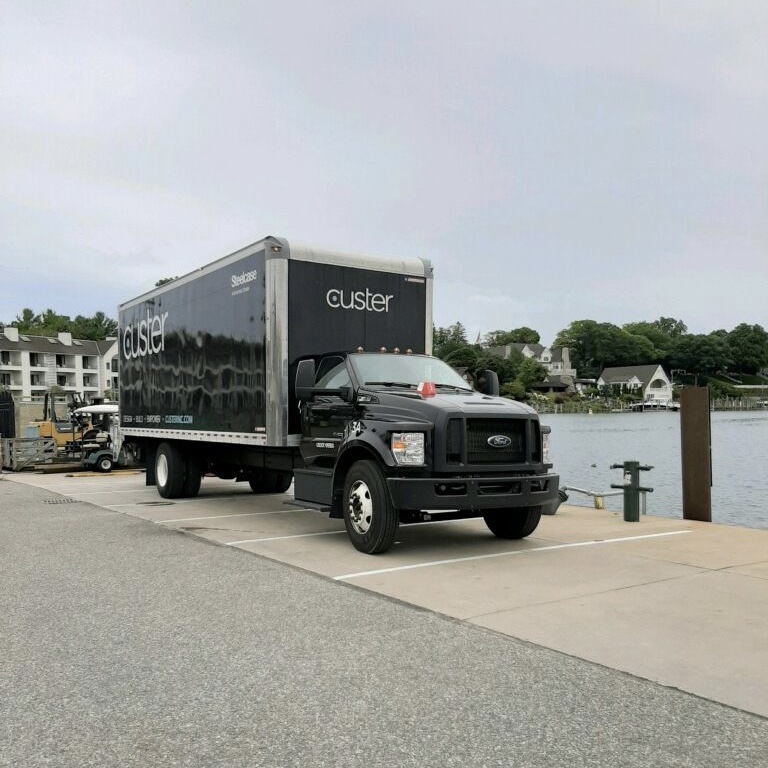 AMQ Hits the Road – with a special guest, West Elm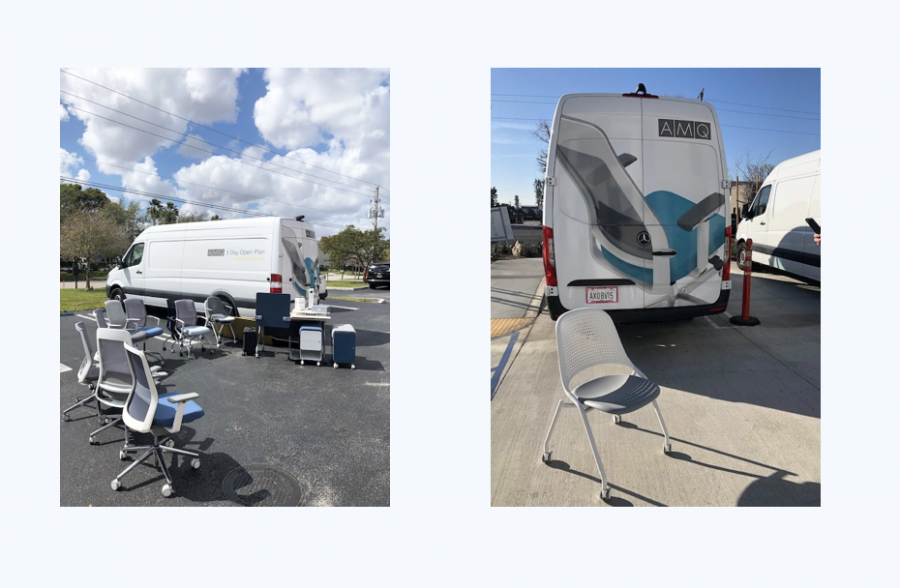 Join AMQ for product presentation from their mobile vehicle in two stops being hosted on their tour in Kalamazoo and Grand Rapids, October 15 and 16. Their full line of chairs offering an elevated aesthetic at a competitive price point.
Laura Turner will also be on hand with a line-up of West Elm seating to showcase an ancillary offering alongside AMQ.
GIVEAWAY!
Attendees will be entered to win in a West Elm Charlie Stacking stool!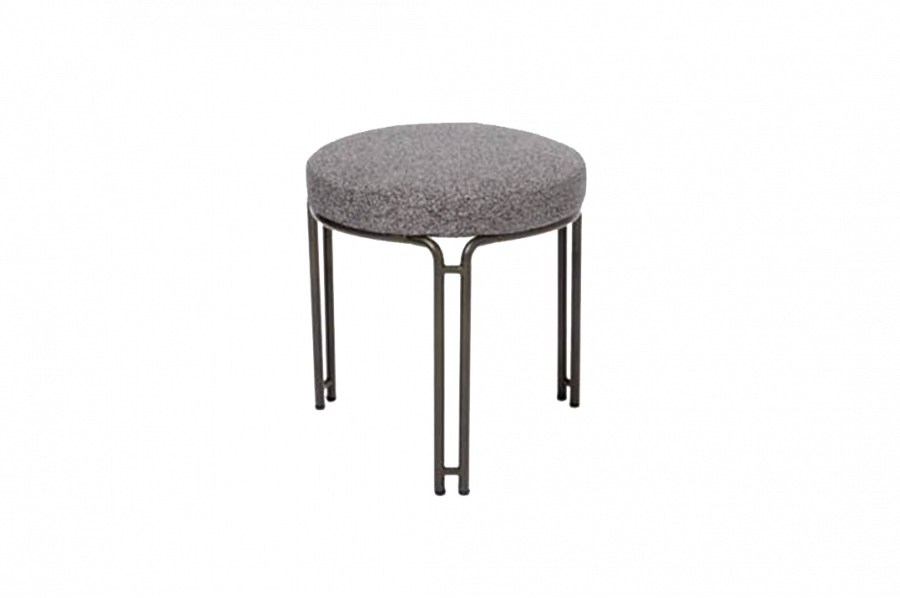 Thursday, October 15 | 11:00AM – 12:00PM
AMQ with special guest West Elm
The Foundry, 600 E Michigan Ave. Front Parking Lot
Friday, October 16 | 10:00AM – 11:00AM
AMQ with special guest West Elm
Custer, 217 Grandville Ave SW, Grand Rapids, MI – Front parking lot
Custer Showroom Highlight
Last week, I popped by our operations facility and Renegade shop for a tour and to see what they've been creating for our clients in West Michigan and Northern Indiana. Check out a brief walk-through of Renegade and our warehouse at 320 Hall Street in Grand Rapids!
A look at recent projects
Our team at Custer has had a busy summer! Check out some of our most recent installations below!