Northwestern Michigan College
Northwestern Michigan College makes way for transformative learning through updates to multiple academic and simulation spaces
Published On: 
Sep 22, 2020
Project Manager:
Beth Swanson
Client name
Northwestern Michigan College
Location
Traverse City, Michigan
Architect
Cornerstone Architects
Construction
Spence Brothers Construction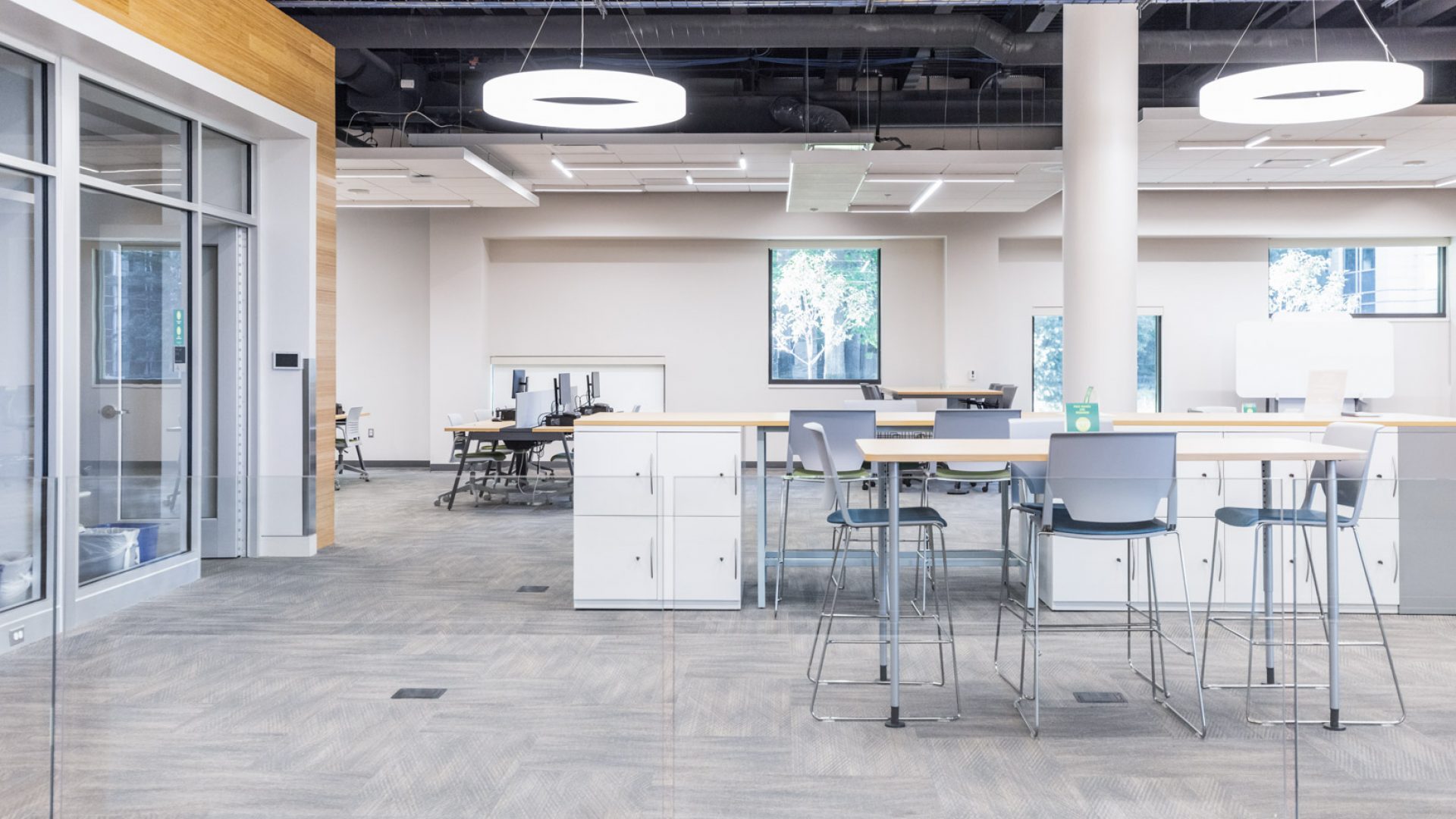 *The photos included in this project represent furniture placement for Custer's staging purposes only, and are not indicative of final furniture layouts later conducted by school representatives in compliance with social distancing recommendations prior to student arrival.
Dated at more than fifty years old, a Northwestern Michigan College instructional facility has undergone an extensive renovation just in time to welcome incoming students for the new academic year.
Facing an increasing student population in recent years, Northwestern Michigan College turned to Custer to provide furniture throughout the space.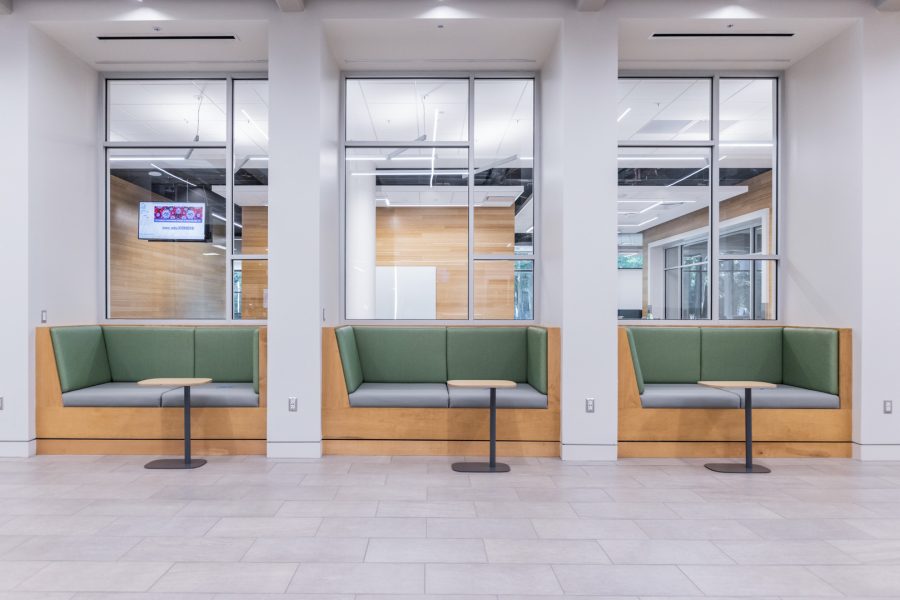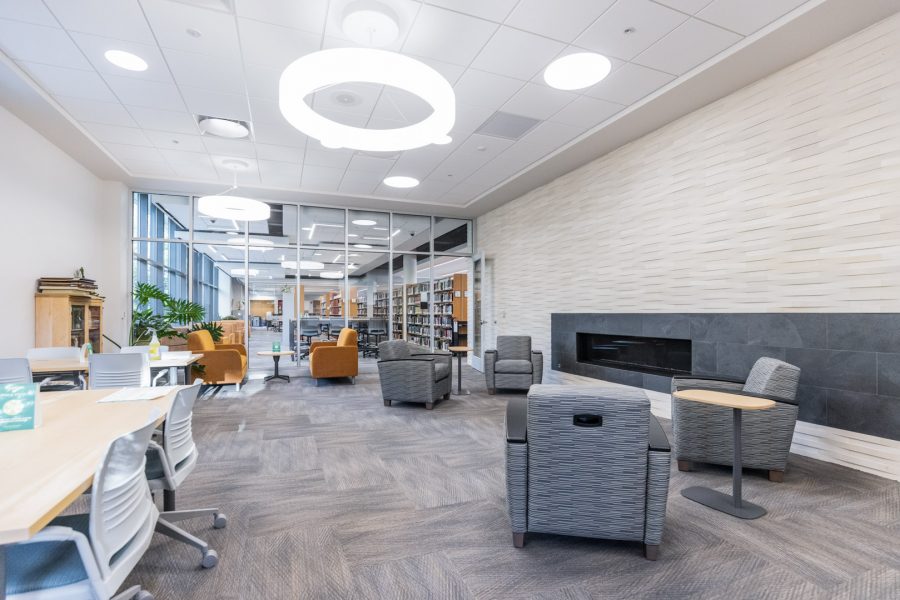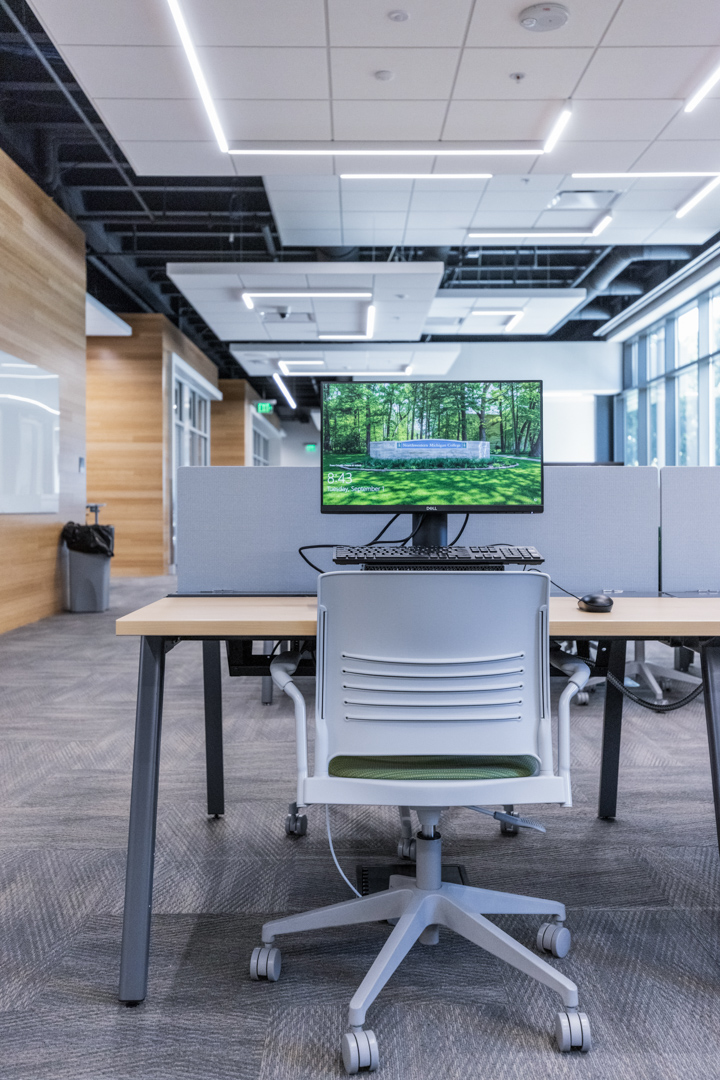 Custer served as a proud partner and integral resource for NMC's Innovation Learning Center's inviting collaborative learning environment.
This beautiful new space now serves as a showcase for learning, growing, and innovative instruction.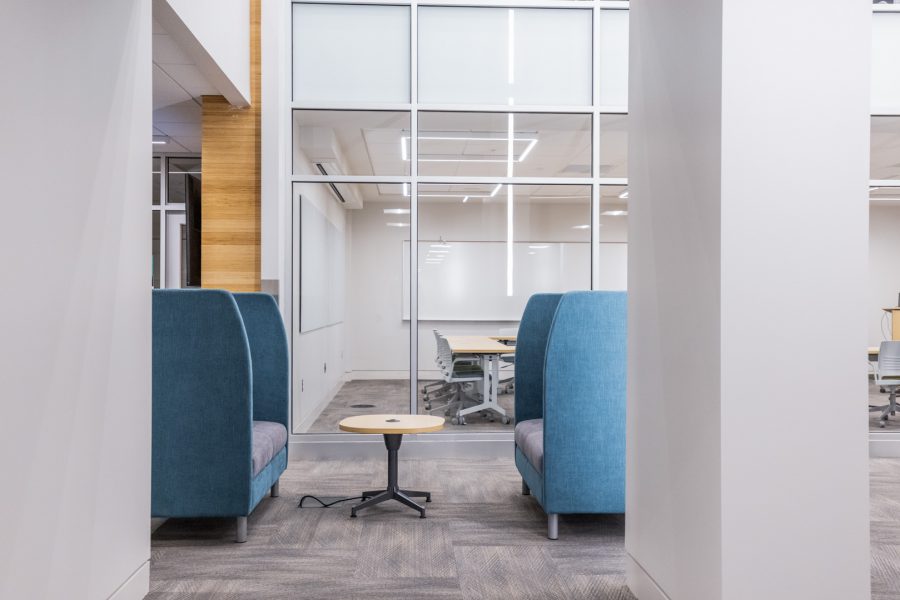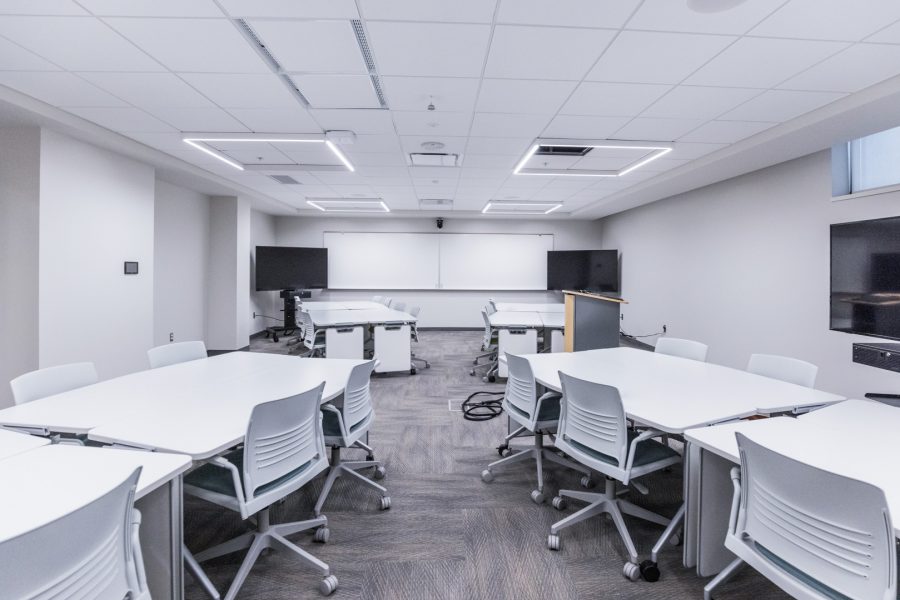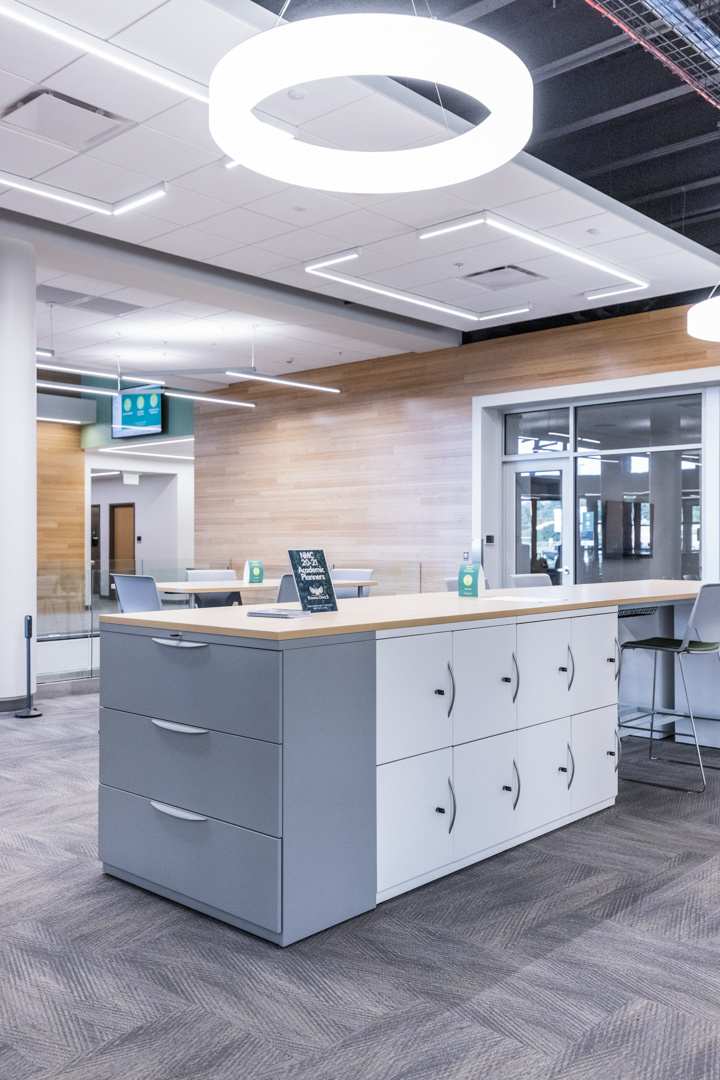 Specific environments that our furniture products solved for included classrooms, conference rooms, collaborative meeting spaces, a cafeteria, library and entertainment area within the facility.
Featured products found throughout the space include Steelcase Verb tables, Thread power, Flex Boards, Turnstone, and KI seating.