Portage Central Middle School
Revitalization of Portage Central Middle School serves as a warm welcome to students upon return in the new school year
Published On: 
Sep 22, 2020
Project Manager:
Quinton Adkins, PMP
Client name
Portage Central Public Schools
Location
Portage, Michigan
Construction
Owen-Ames-Kimball Co.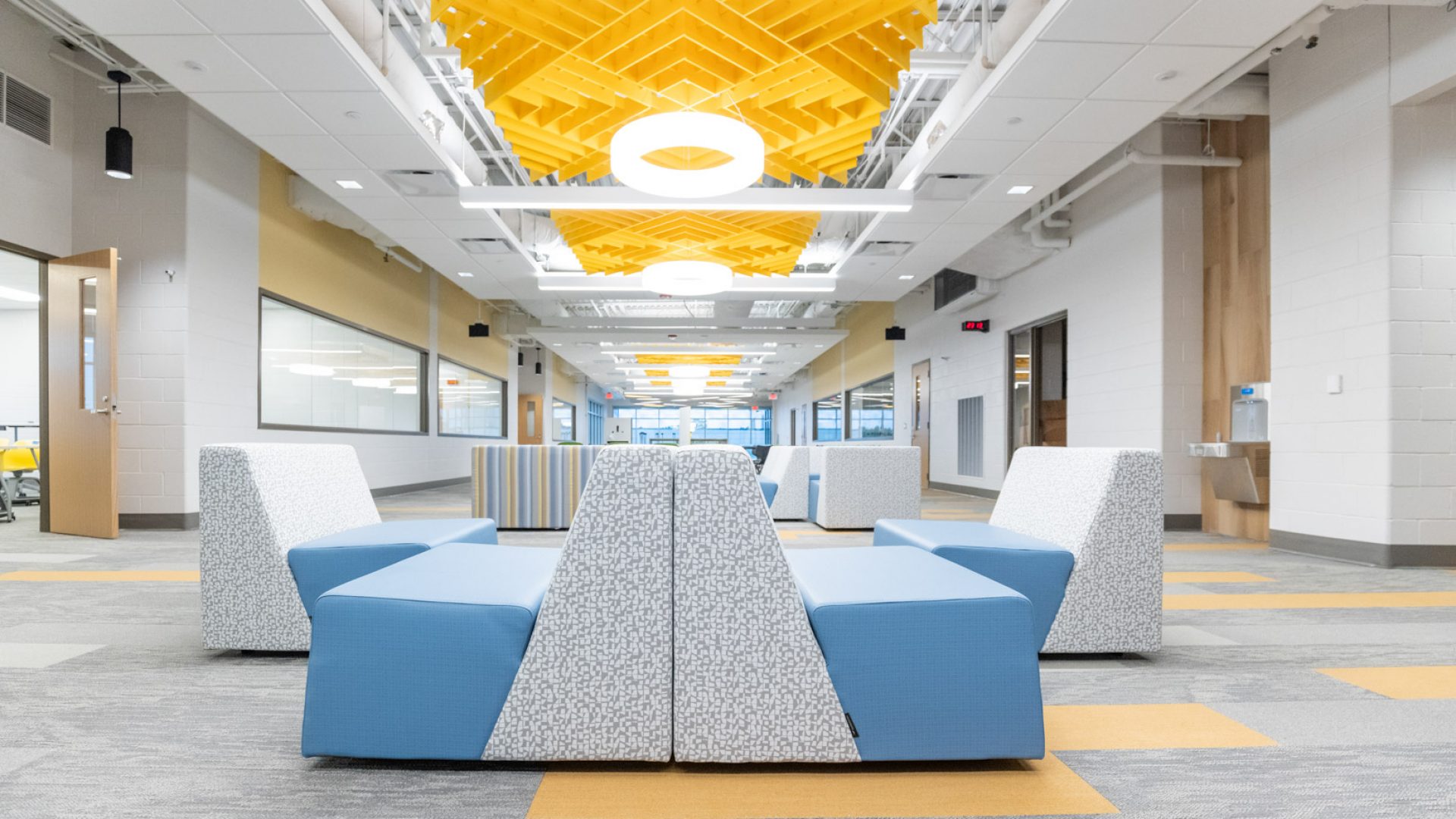 *The photos included in this project represent furniture placement for Custer's staging purposes only, and are not indicative of final furniture layouts later conducted by school representatives in compliance with social distancing recommendations prior to student arrival.
The 2020-2021 school year kicks off with a vibrant new education facility for Portage Central Middle School students.
Custer's second middle school installation within Portage Public School's large district was a partnered effort alongside Stantec, Owen-Ames-Kimball Co., and Wallbridge.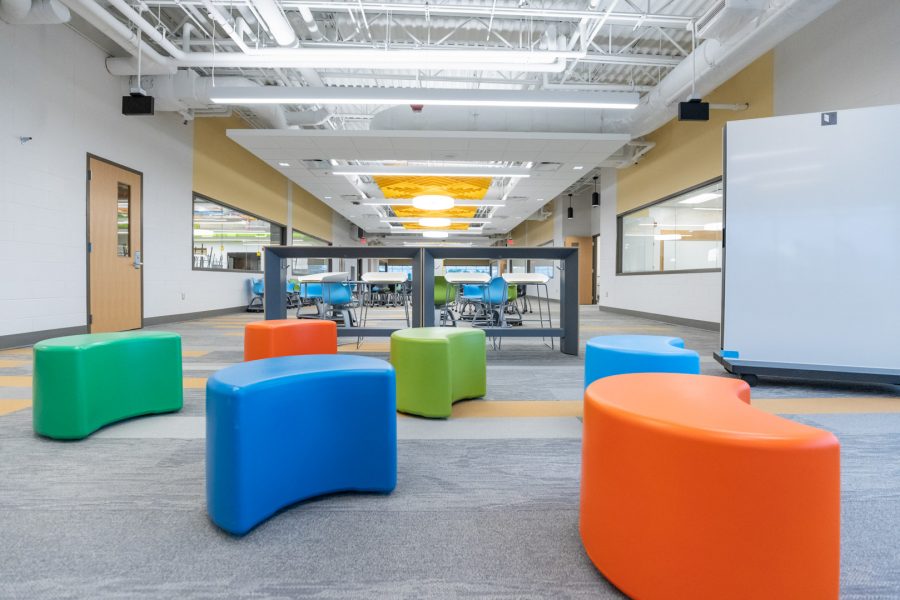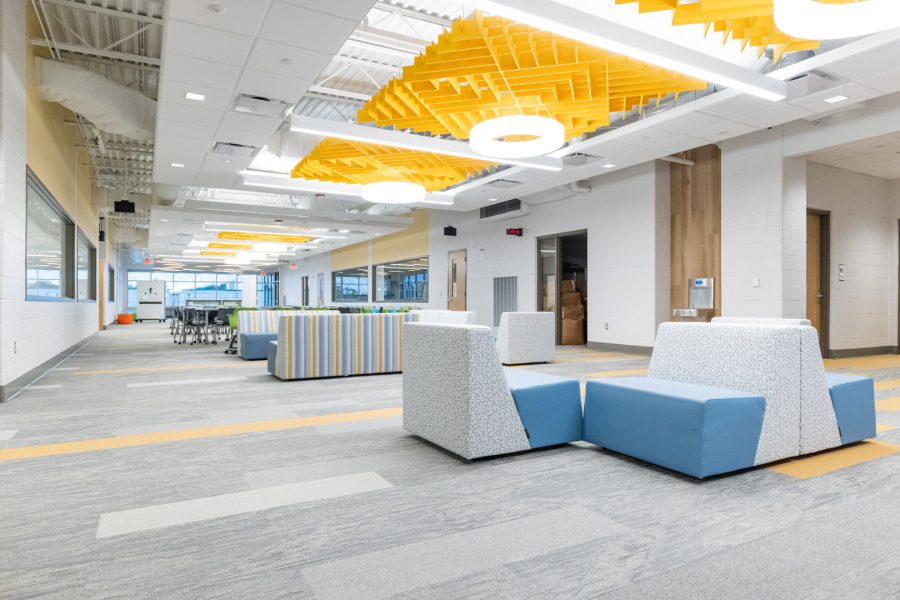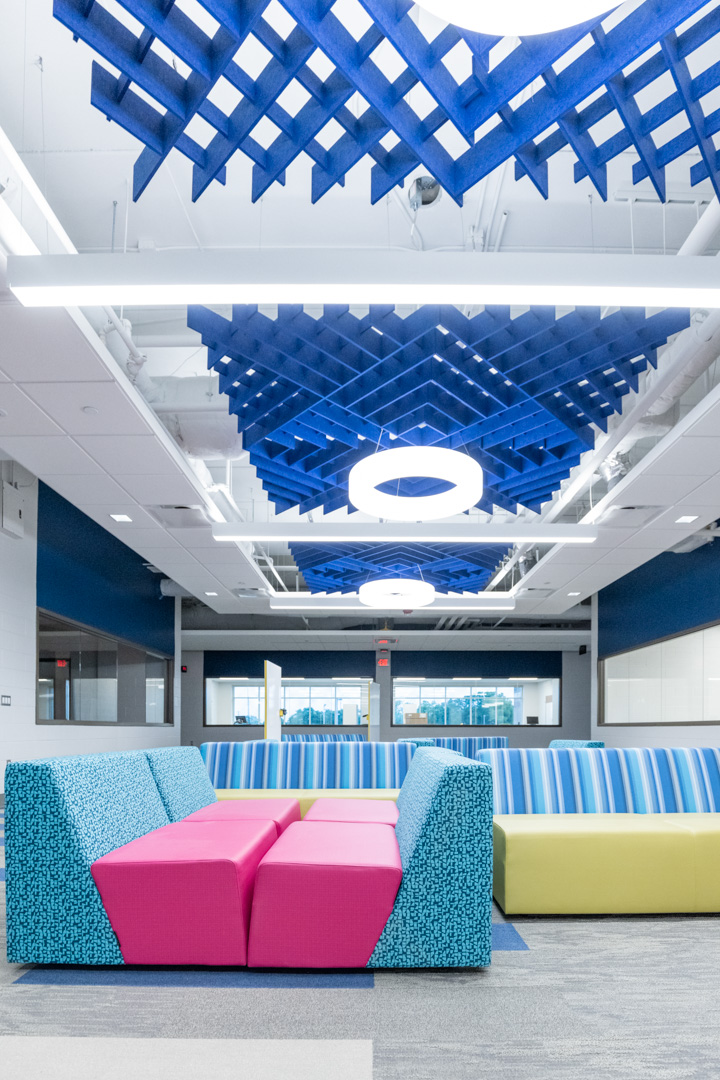 The building's footprint boasts three floors of tiered education spaces – each incorporating a unit dedicated to classrooms found on one half of the building, as well as large extended learning areas and student breakout spaces.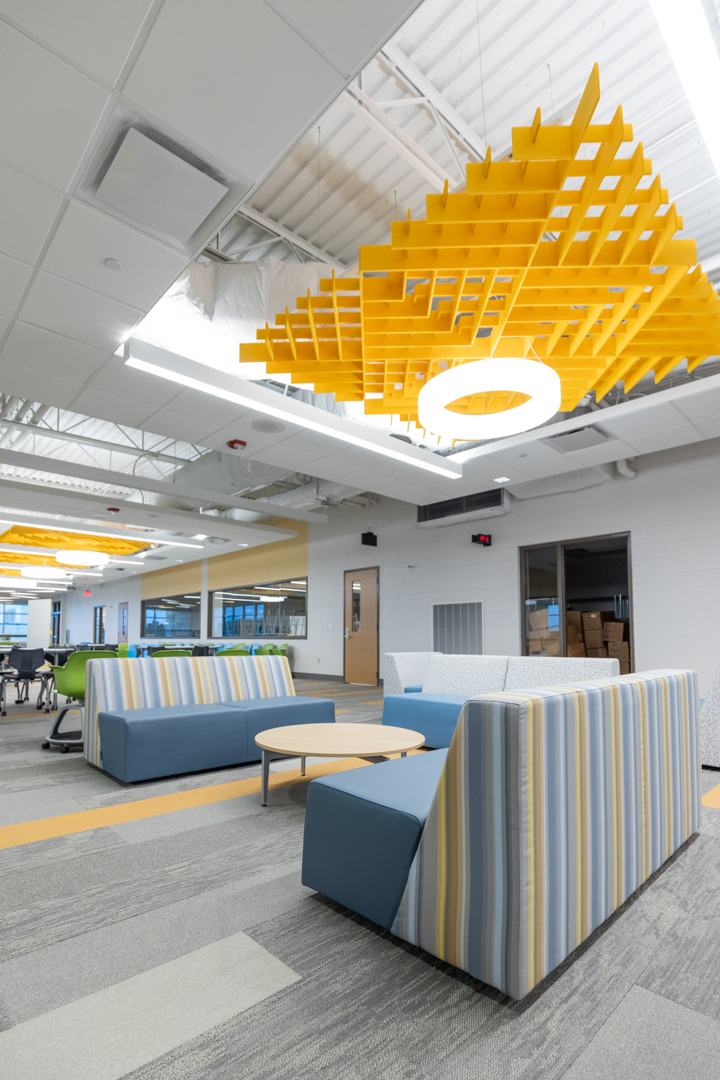 Custer also provided furniture for the school's media center, maker space, STEM lab, Digifab lab, art classroom, band and choir seating, cafeteria, teacher's lounge, and conference room furniture.
Custer provided classroom furnishings found throughout the facility, as well as ancillary furniture for extended learning areas.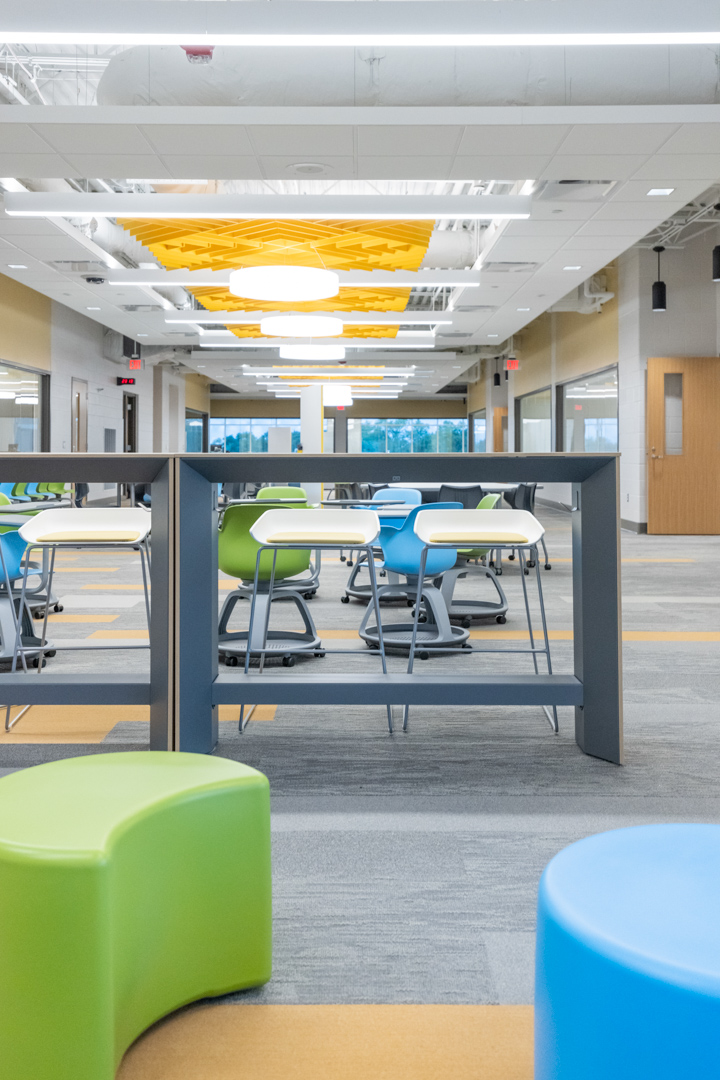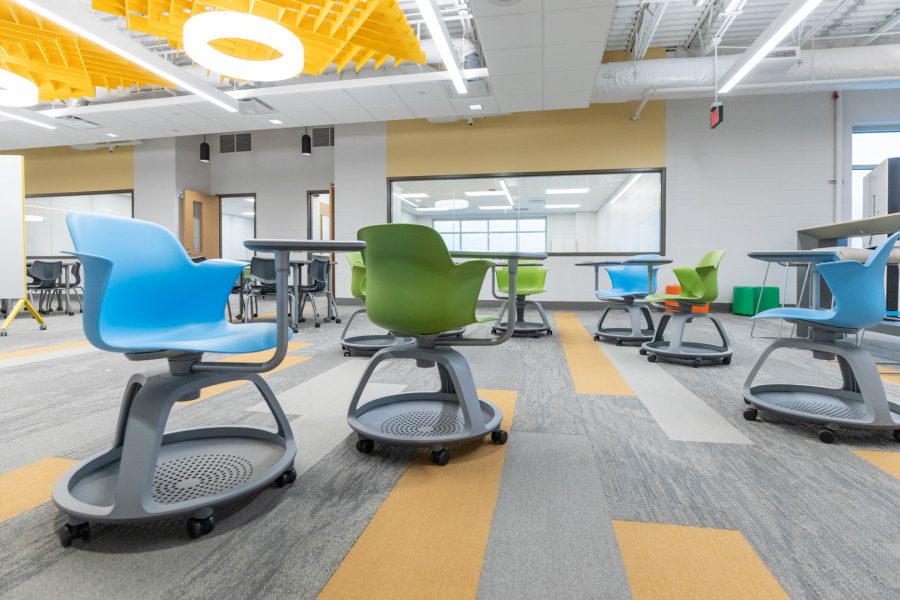 Steelcase Node and Verb are the primary furniture selections made throughout classrooms. Turnstone Big Lounges and Slim Tables help make a large impact in the space's extended learning areas, as does the Connect Lounge from JSI.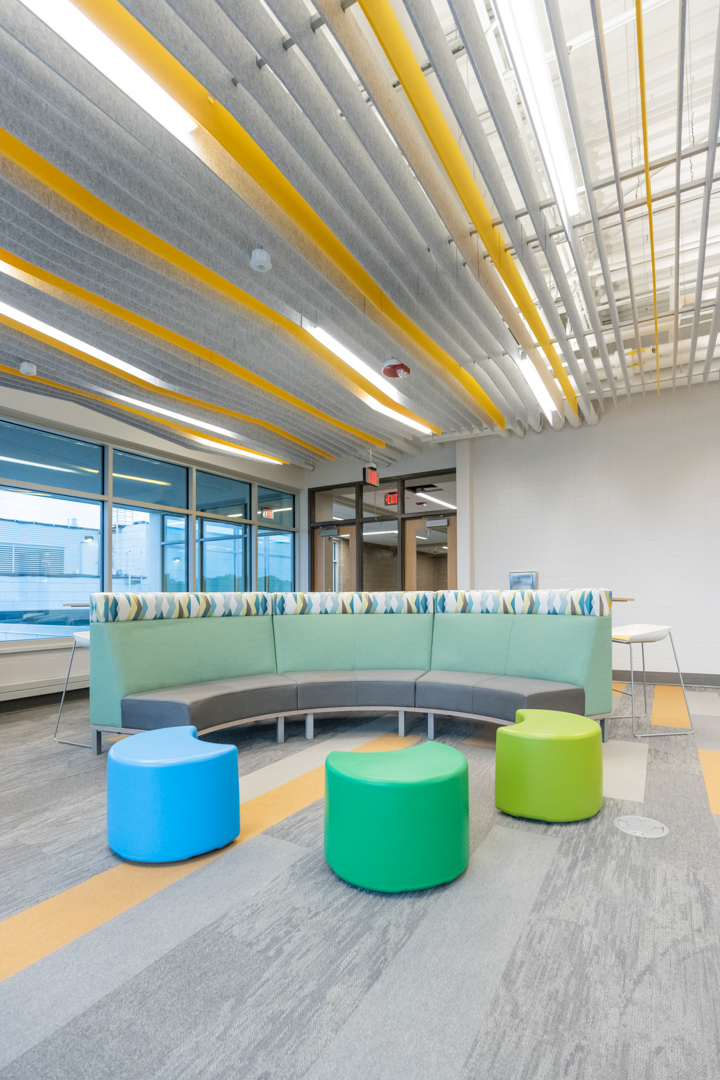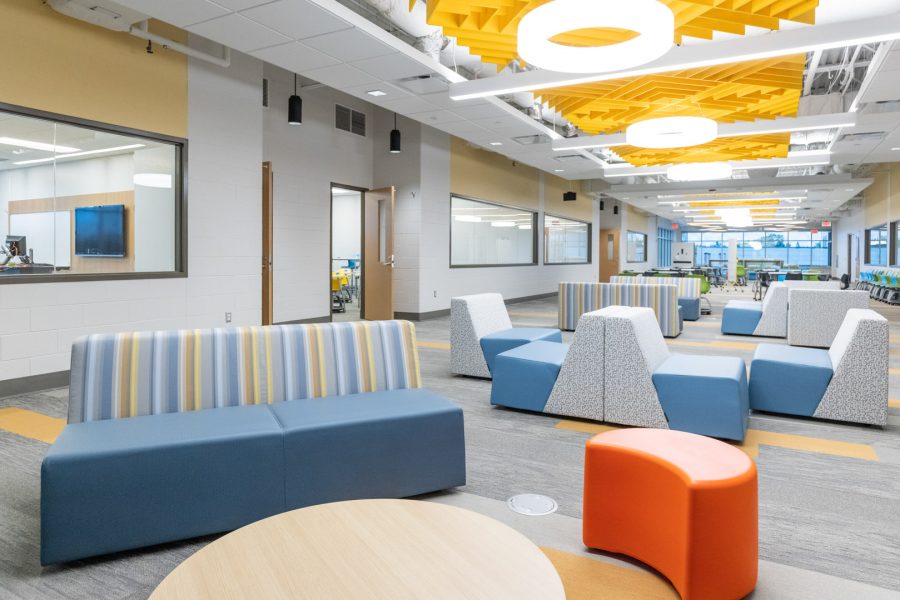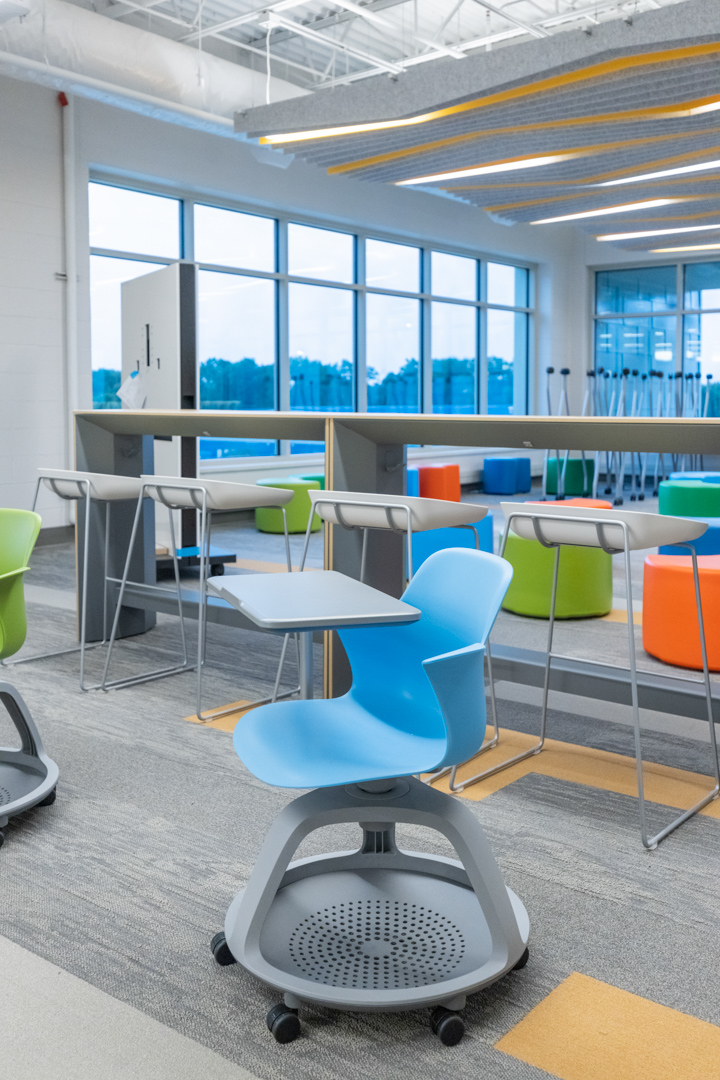 Tenjam Flex Stools are sprinkled throughout extended learning areas to encourage choice and control for students to use however works best for them. The school's science labs boast an ample amount of vibrancy, utilizing Smith Systems Planner Studio Tables in an array of colors with Trespa Tops.