Serving commercial, education, healthcare, and hospitality customers of all shapes and sizes.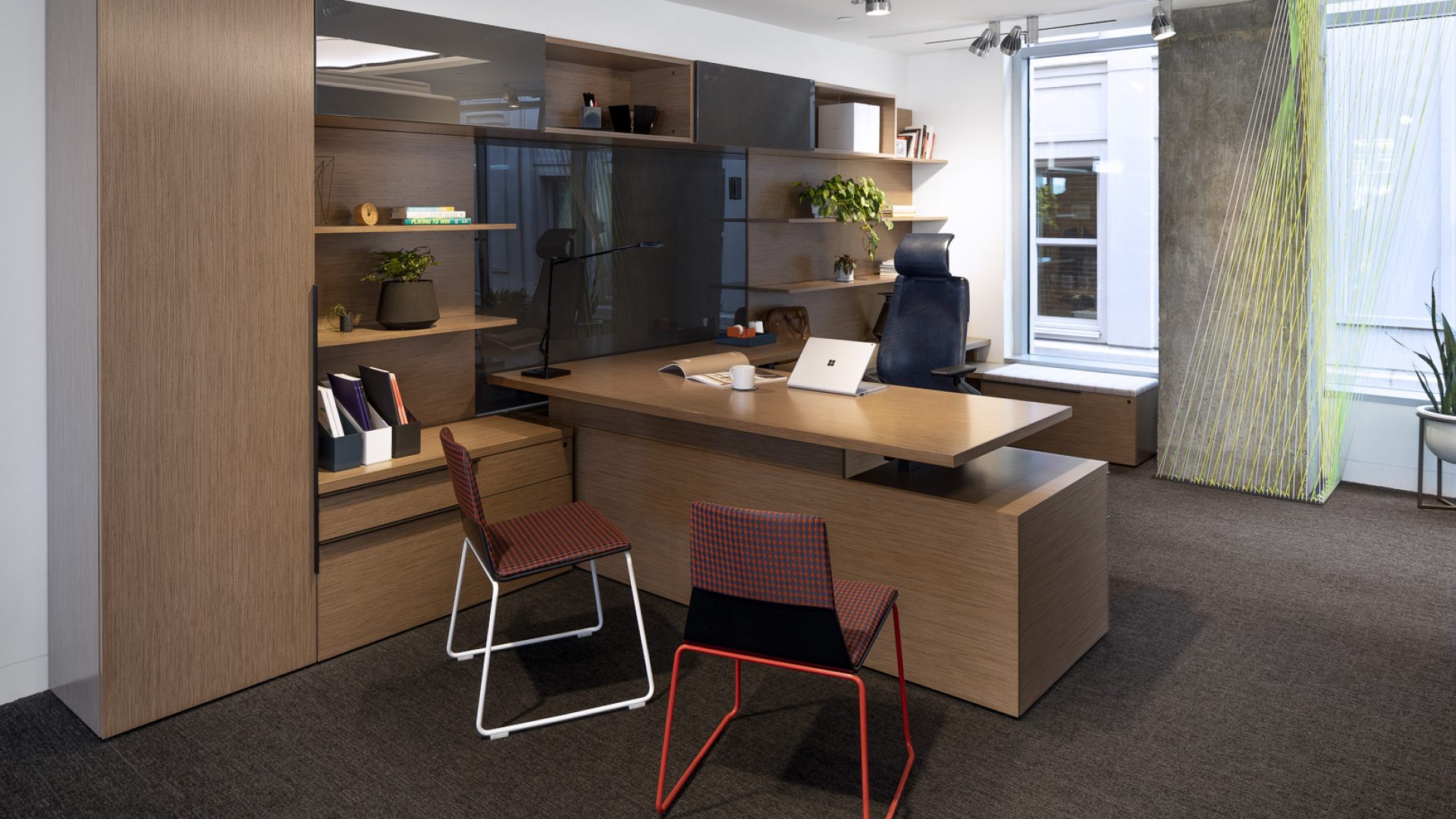 No matter where you are, our trained experts have the industry knowledge and creativity to provide you with a space you'll love.
At Custer, the industries we support are known for their collaborative work built on a foundation of open communication. We can help transform your organization's workspace by listening to your needs and crafting custom solutions that fit them.
Our four-step Empowerment Process ensures that we work to enhance your team's unique strengths while removing boundaries that stymie productivity.
Corporate
It can sometimes feel that the larger the organization, the more difficult it is to enact change. Yet, we've found that in our successful partnerships with global corporations, small adjustments multiplied by each working space often can lead to significant process and productivity improvements. Our workplace design team can handle projects of any size, and we're happy to show you how we can upgrade a single space or renovate your entire working environment.
Healthcare
Our specialized healthcare team is experienced in transforming medical spaces of all sizes, educational settings, optometrists' offices, and surgical suites. Empathy underlines everything our team does in this industry, and we've found great success in creating places where work is done efficiently and empathetically.
Education
Not all students learn the same way, and supporting an environment where diverse learning methods aren't just accepted but celebrated helps every student. Whether it's a classroom, shared learning space, or educational offices, we use a research-driven method that allows teachers and students to do their best work. This helps promote a lifelong pursuit of learning for all students.
Small Business
Small and medium-sized businesses can often be hesitant to transform their workspace due to concerns about space. We've supported businesses of various sizes to help them create, renovate, or transform their workplace into one that adheres to their values and budget.
Let Us Redesign Your Workspace
To see examples of our office design by industry, check out our project gallery. Once you're feeling inspired to change how your workplace works, contact us today by calling 616-458-6322 or emailing us at hello@custerinc.com.