West Michigan Eyecare Associates
West Michigan Eyecare Associates Unveils Welcoming, Tailored Office
Published On: 
Feb 10, 2017
Project Manager:
Tina Frain
Designer:
Jody Poole, NCIDQ
Client name
West Michigan Eyecare Associates
Location
Grand Rapids, Michigan
Interior Design
Interior Solutions Inc.
Construction
First Companies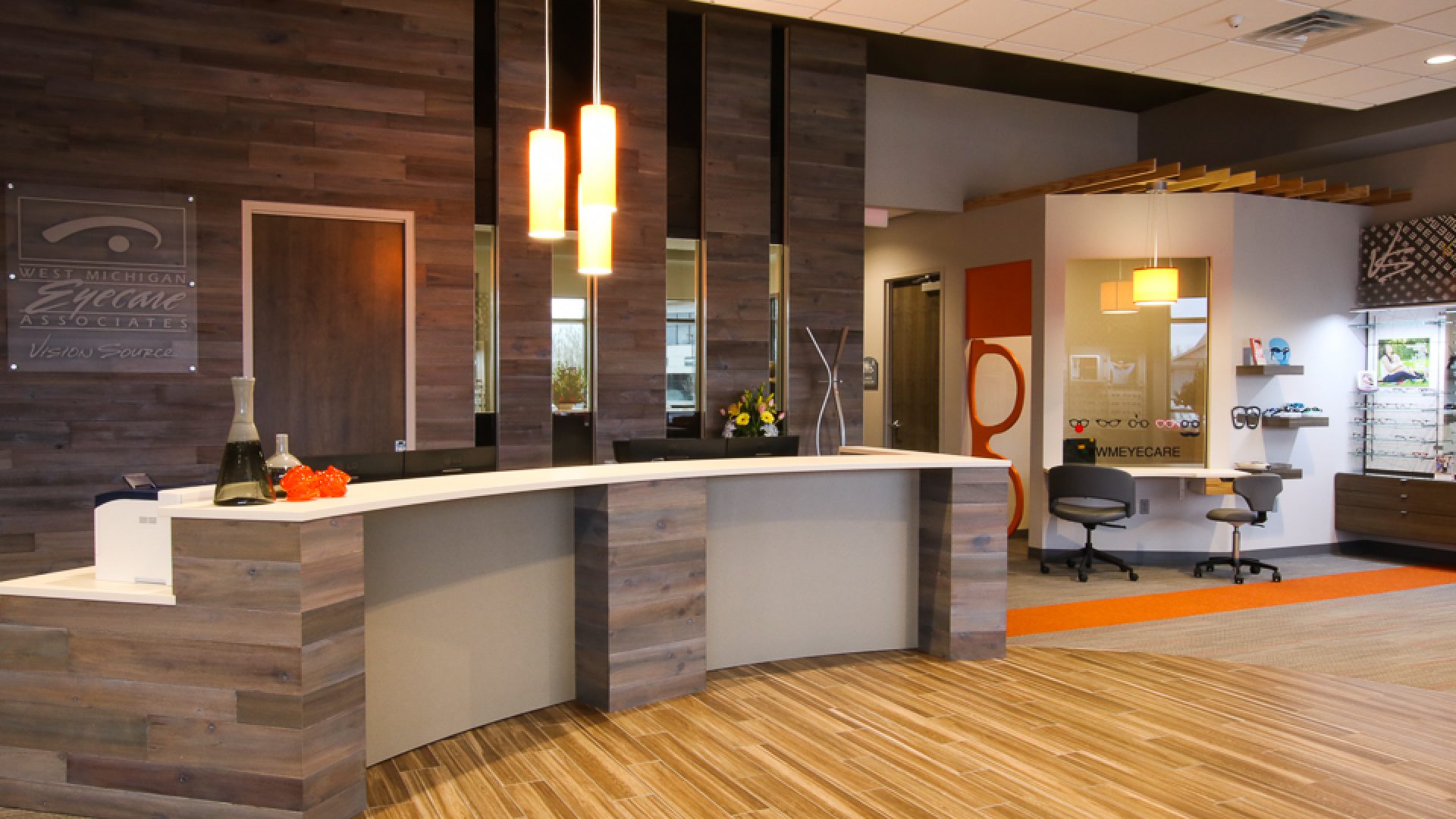 In January of this year, West Michigan Eyecare Associates opened their new Kentwood location at the corner of East Paris and Burton.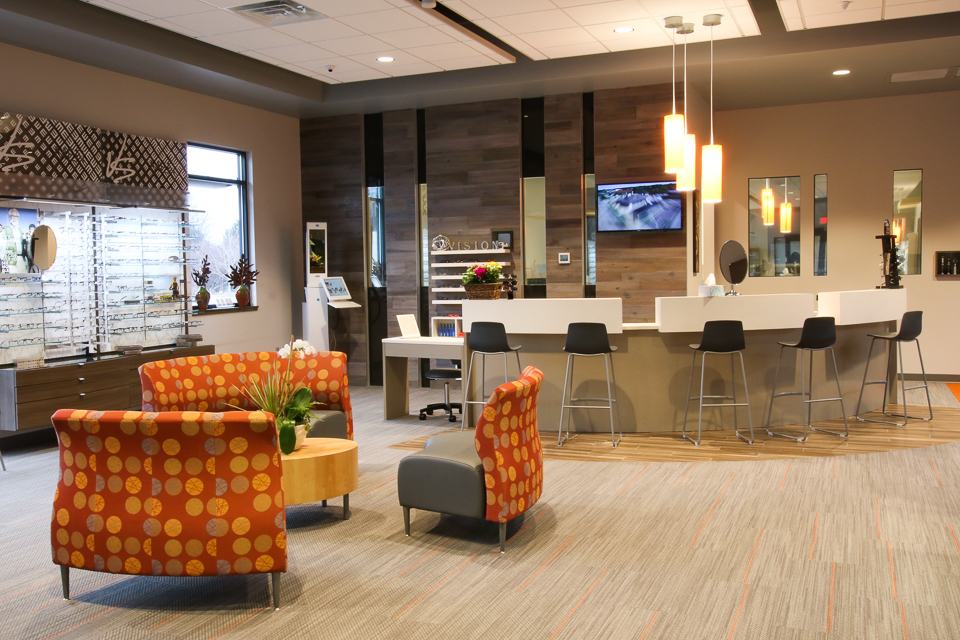 "We wanted this space to be both design-forward and hospitable, allowing staff, physicians, and patients to connect as easily as possible," said Jody Poole, designer at Renegade by Custer.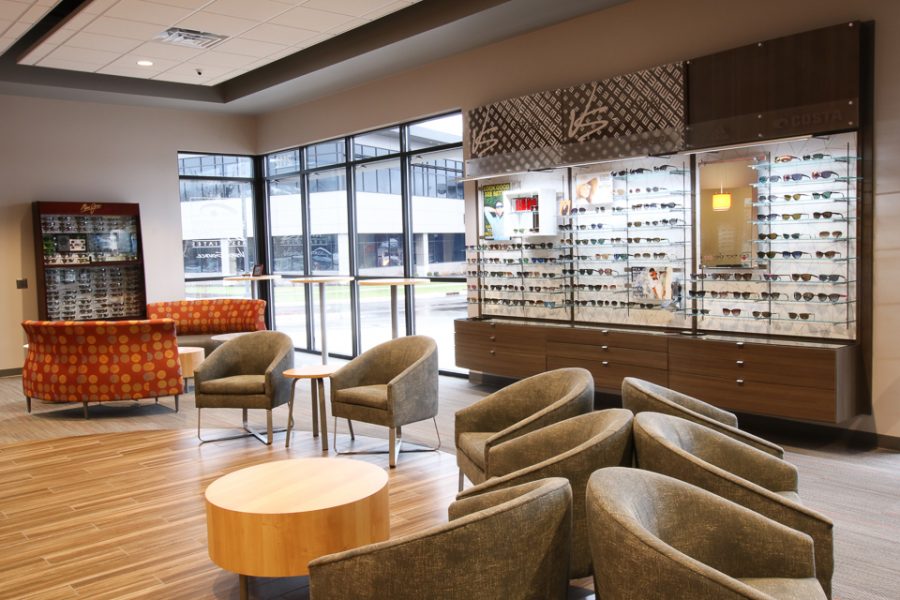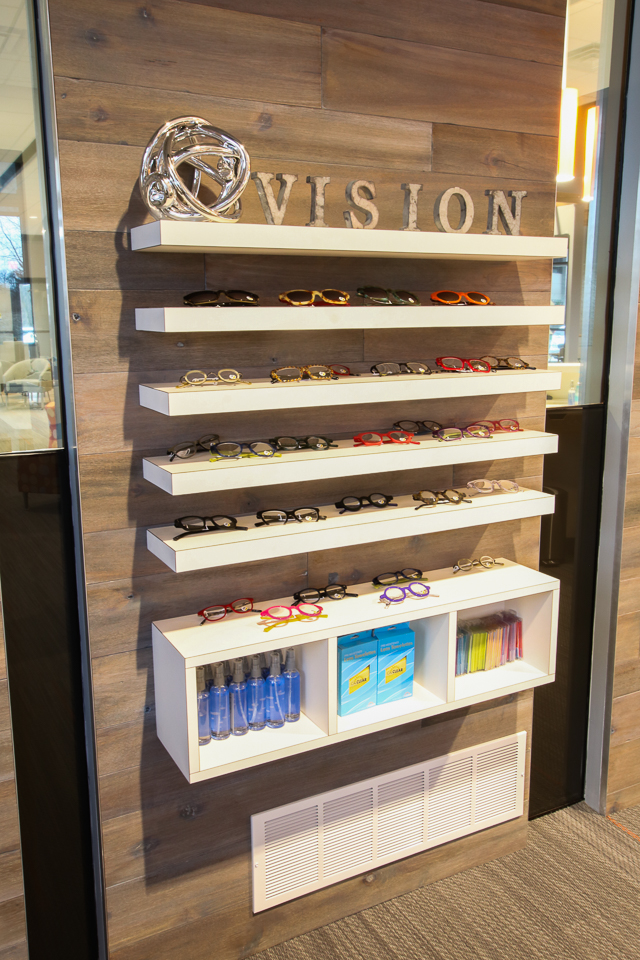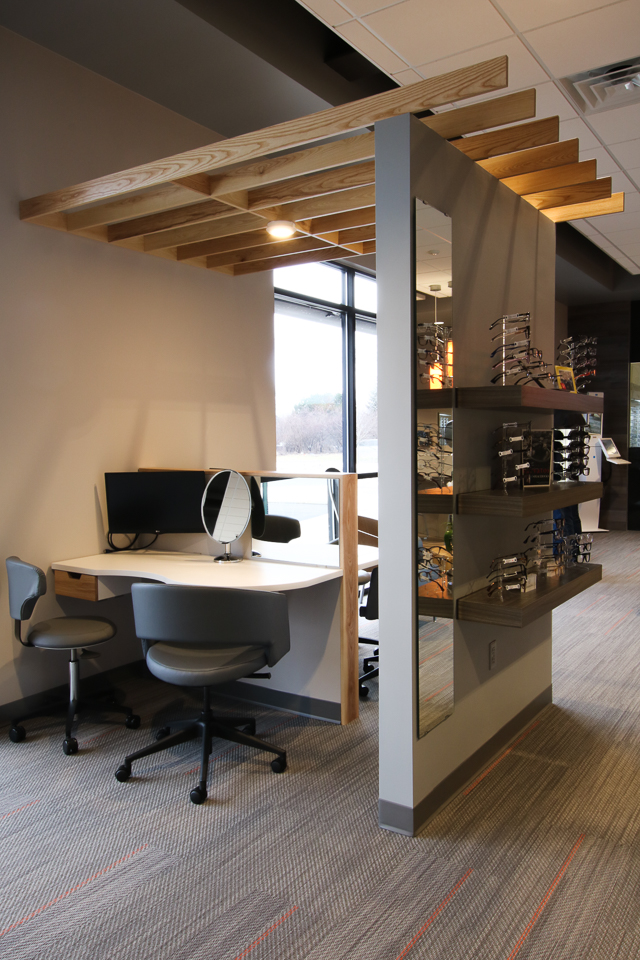 "The result is an environment that supports a personalized optical experience every step of the way."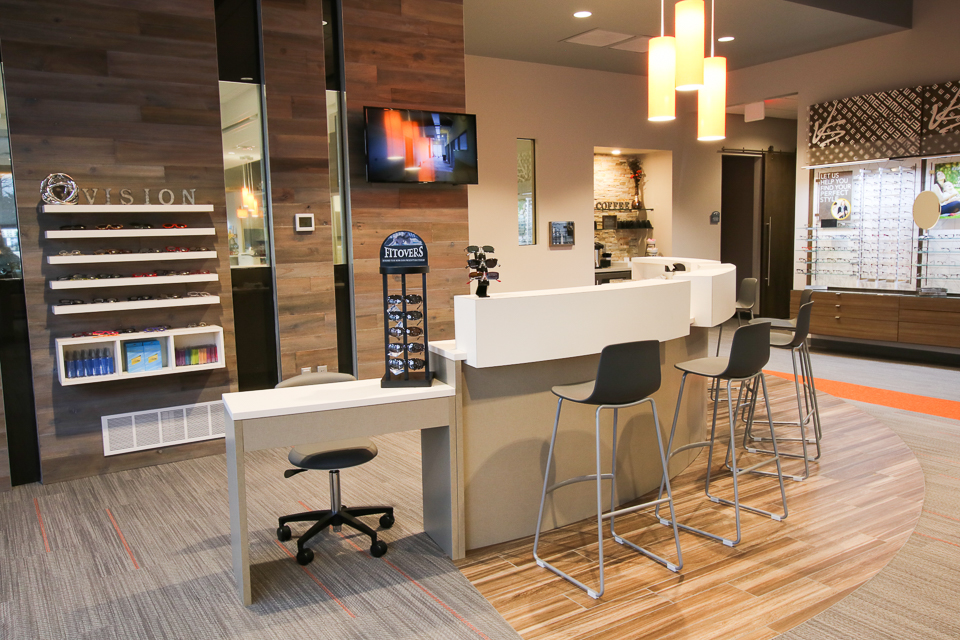 Serving Grand Rapids since 1951, the provider of optometry services and vision care products joined the new Kentwood business park alongside Mercy Health Physician Partners and other health care providers.
Though West Michigan Eyecare Associates has a 60-year history of serving the region, the new space is focused on the future. Dressed in grays and oranges, the office features a custom-built reception desk, optical bar, dispensing stations, optical display, nurse stations, wood walls, shelves, and a kids zone with a custom swinging door.
Each of the custom-built elements was thoughtfully crafted with West Michigan Eyecare Associates' patients and staff in mind. The curved reception desk provides a welcoming experience akin to a hotel. The perimeter of the space hosts displays of glasses, as well as semi-private stations where patients and staff can meet. The open interior allows guests to sit comfortably while waiting. Custer selected the office's fabrics and finishes, and partnered with designer Cindy Brege of Interior Solutions Incorporated on layouts. The building was constructed by First Companies, and is their fourth development location in the area.
Each dispensing station features several custom-built elements, including surfaces, walls, drawers, and trellises.
In the corner of the office is the kids zone, giving young ones a place to browse children's glasses and to occupy themselves while their parents are in appointments. The swinging eyeglass-shaped door to the space was custom-built for the kids' space, and eyewear decals on the glass encourage photos for social media engagement.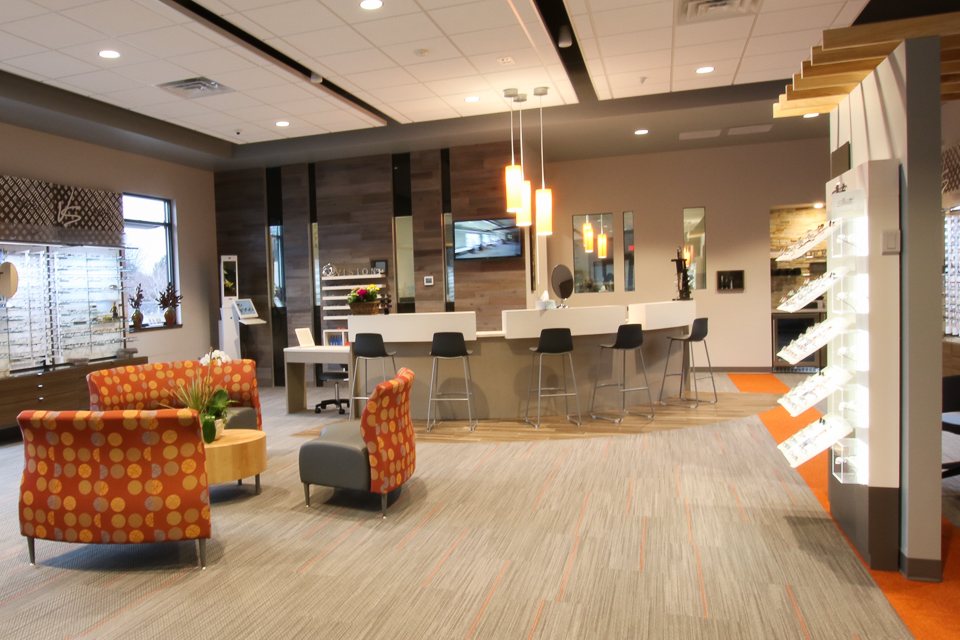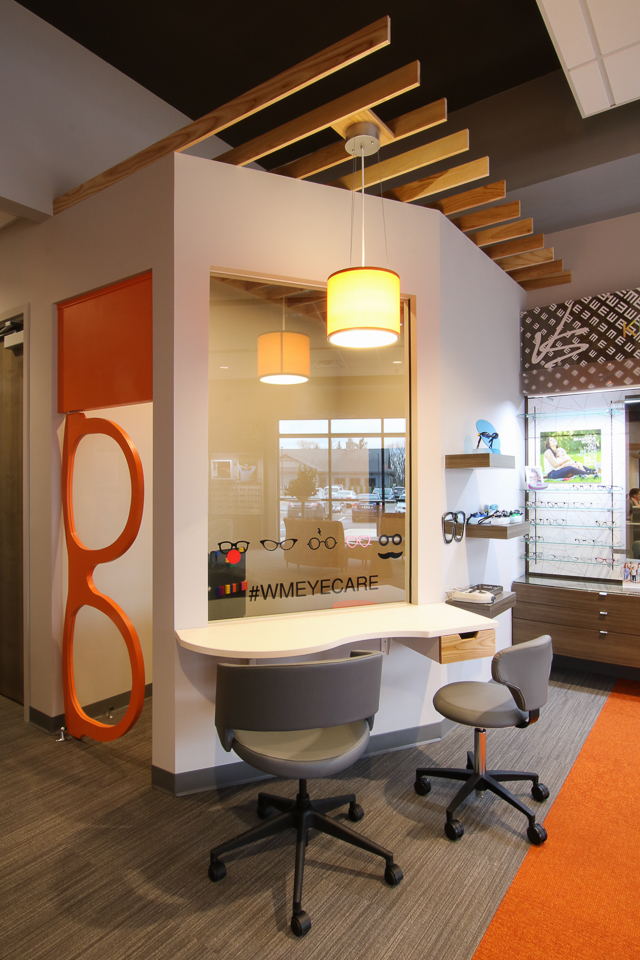 "We hope and believe the space will continue to support the service and care West Michigan Eyecare Associates is known for providing."
"We're delighted with the final result," said Megan Kuzma, Healthcare Team Leader at Custer and main contact for West Michigan Healthcare Associates.