Mercy Health Internal Medicine
Brand New Mercy Health Internal Medicine Suite Opens in Cascade
Published On: 
Dec 21, 2016
Project Manager:
Kristi King
Location
Grand Rapids, Michigan
Project Contact
Jen Werner
Interior Design
Interior Solutions, Inc.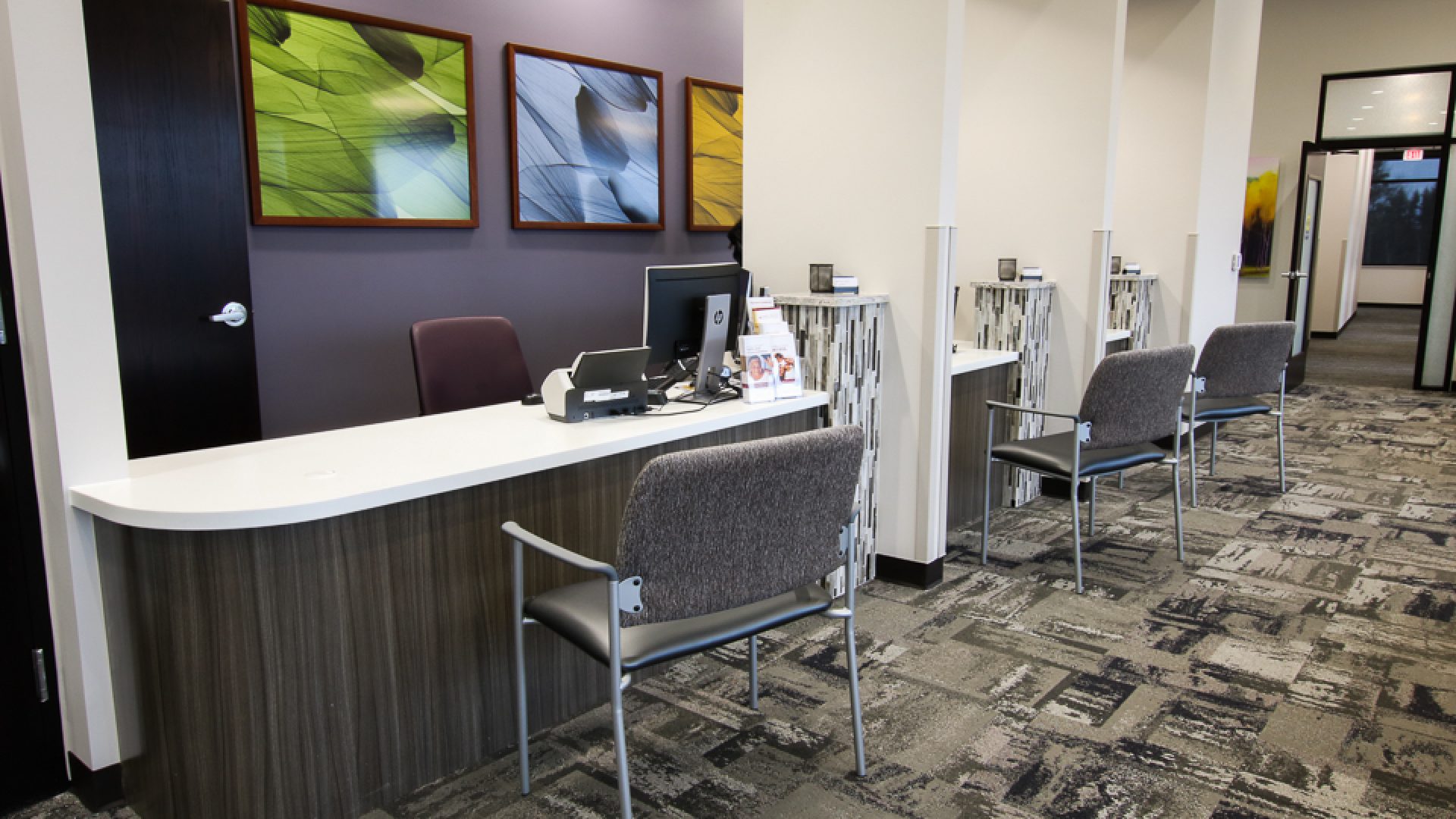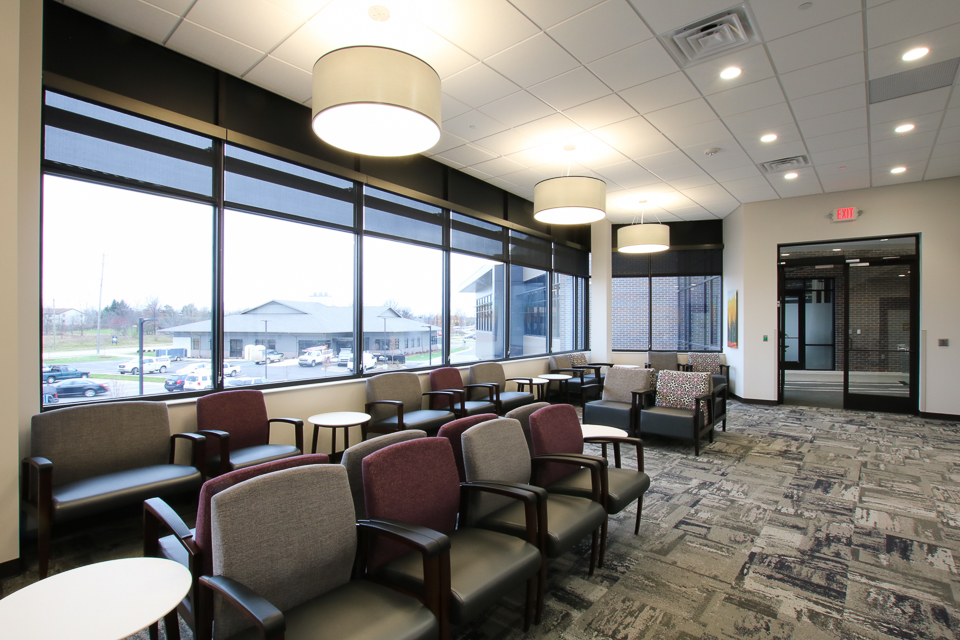 The 42,000+ square foot medical professional office building was completed in August by First Companies.  Custer provided design consulting alongside Steelcase and Cindy Brege of Interior Solutions, as well as space planning, furniture and finishes, sound masking, project management, and installation for the internal medicine suite. Included in the suite are exam rooms, a collaborative area for office staff and physicians, and a large staff meeting room.
"Custer brought over ten years of experience designing spaces for Mercy Health, which allowed us to take a strategic approach for their new internal medicine suite," said Jen Werner, Healthcare Specialist at Custer. "Mercy was able to test our furniture solutions at their Innovation Hub, which helped their team visualize and affirm the design intent. The result is a more streamlined care experience for patients and more collaboration among physicians."
The exam rooms in the internal medicine suite were designed to promote open dialogue during appointments. All of the in-room seating is at the same height, setting the stage for mutual participation in decision-making. The exam room designs are divided into two settings: one-third of the rooms have a traditional exam table, and the other two-thirds are outfitted with exam recliners. Physicians, instead of sitting on a doctor's stool, are seated in a Steelcase Node chair with a surface that swivels for easy digital sharing with patients. The exam rooms also feature large guest chairs to support a range of users.
Beyond the exam rooms, the staff and physician space brings together the entire internal medicine team in one collaborative zone. Patient care teams are seated together in pods with physicians nearby, encouraging conversation and problem-solving among staff. The adjacent meeting room supports brainstorming, planning, and privacy for teams ranging in size.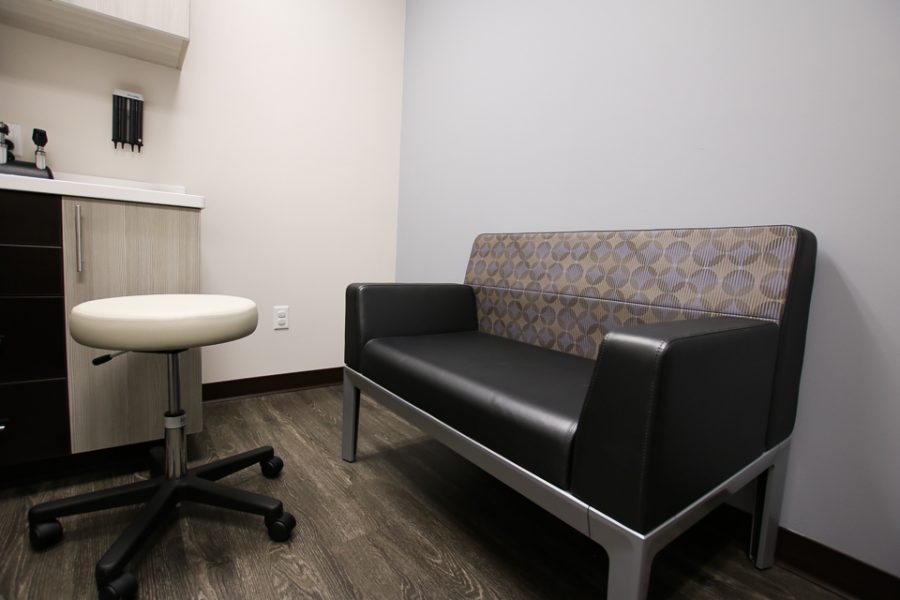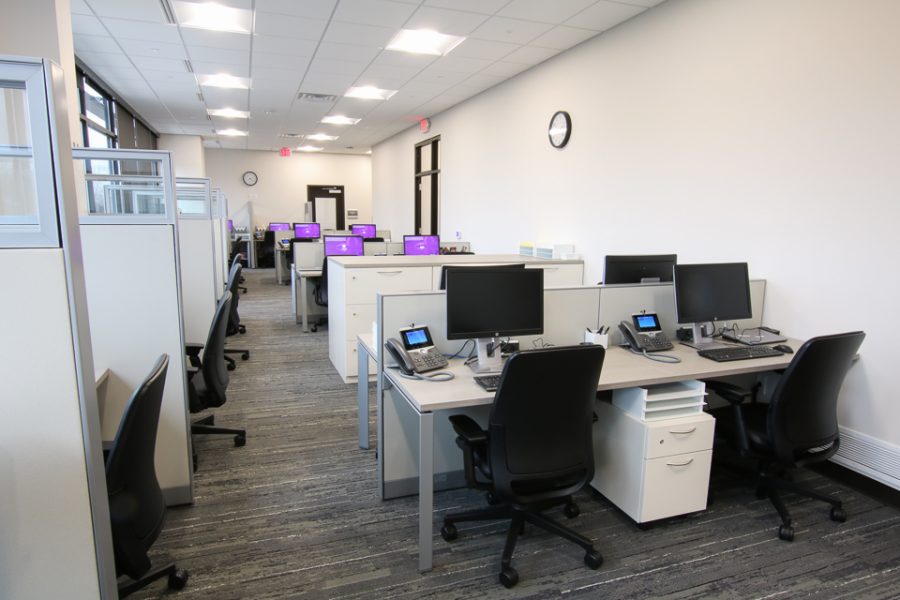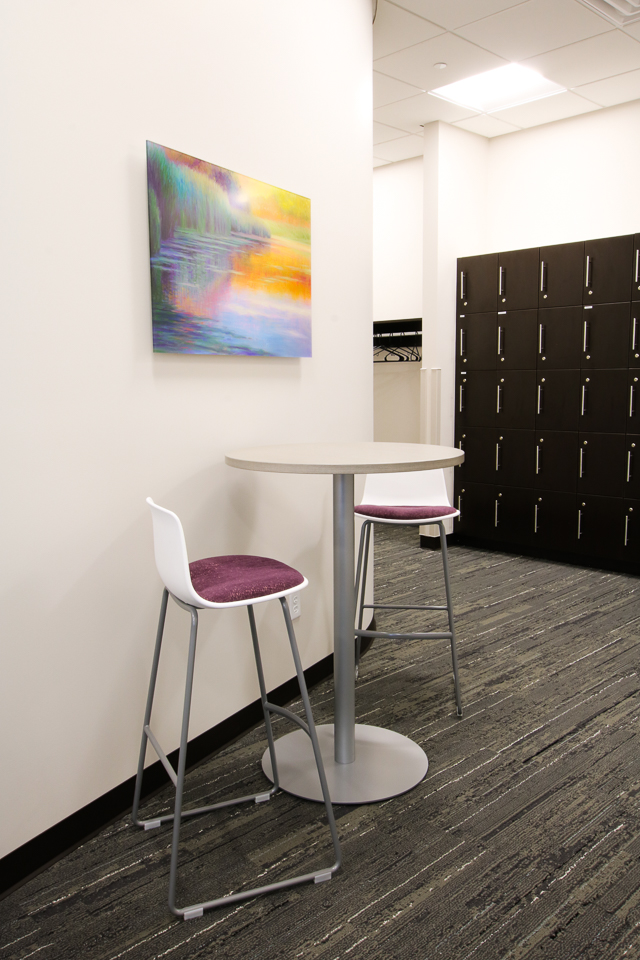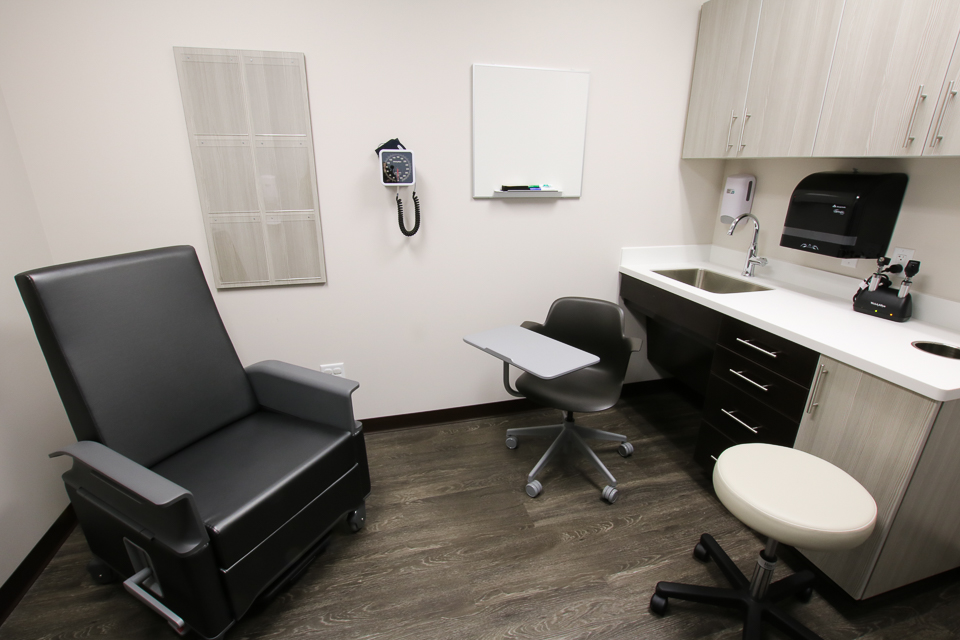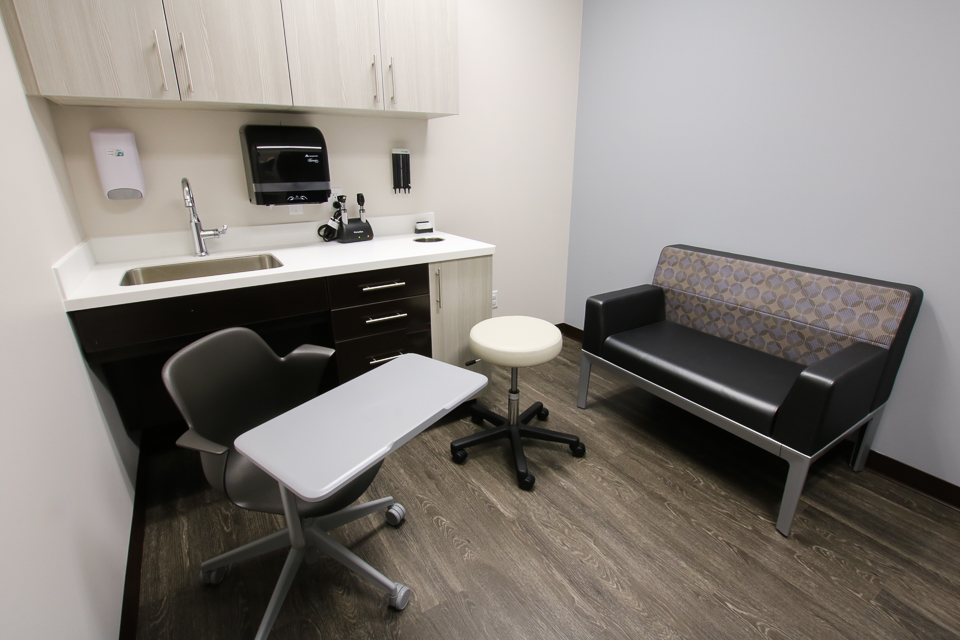 The new internal medicine suite showcases important strides made in patient care and staff wellbeing, promoting openness and dialogue at every part of the healthcare journey.