Grand Rapids Griffins VIP Lounge
New players' lounge and VIP access lounge for the Grand Rapids Griffins
Published On: 
Mar 27, 2020
Project Manager:
Jane Minich
Client name
Grand Rapids Griffins
Location
Grand Rapids, Michigan
Construction
Pinnacle Construction
Architect
Ghafari Associates
Interior Designer
Lynn Hollander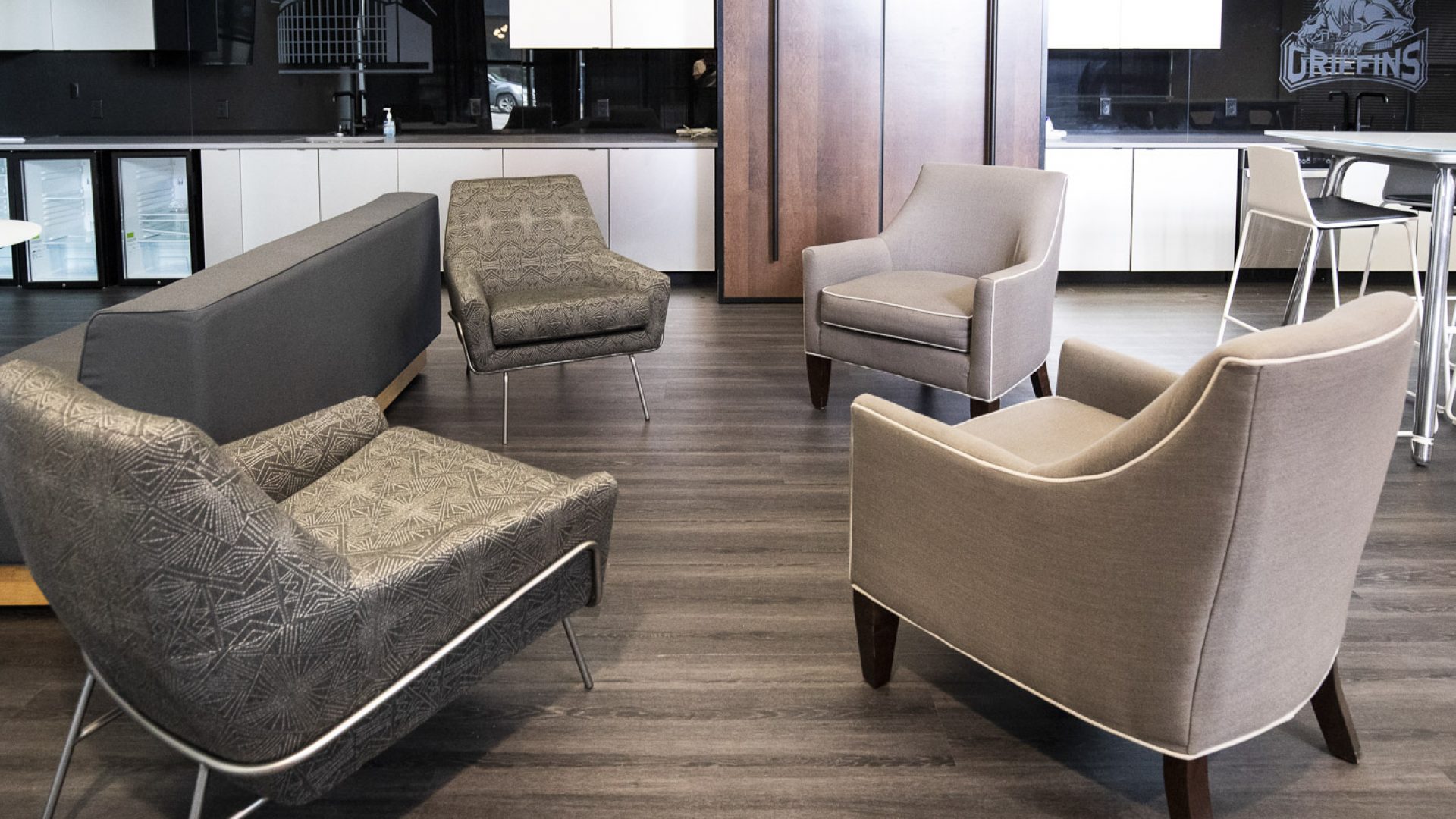 We had the chance to speak with Lynn Hollander, Senior Interior Designer at Ghafari Associates, about a unique project completed in downtown Grand Rapids. Custer worked closely with Hollander and Steelcase Design Portfolio's Laura Turner on the addition of this new VIP lounge at Van Andel Arena.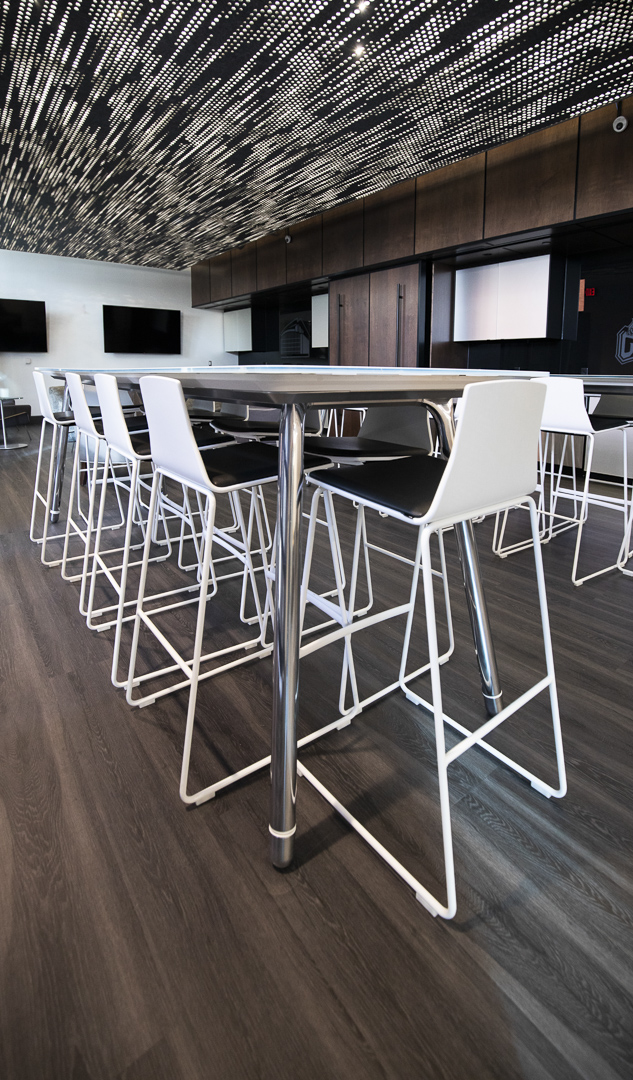 Custer provided furniture solutions from the Steelcase Design Portfolio throughout the player lounge space.
Ghafari Associates provided Programming, Planning, Architecture, Interior Design, and Administration on this project.
Read below for an exclusive Q+A between Custer's Nikki Probst and Interior Designer for this unique project, Lynn Hollander.
The ground-level space provides a new multi-functional area to be used by both the Griffins organization as well as the arena.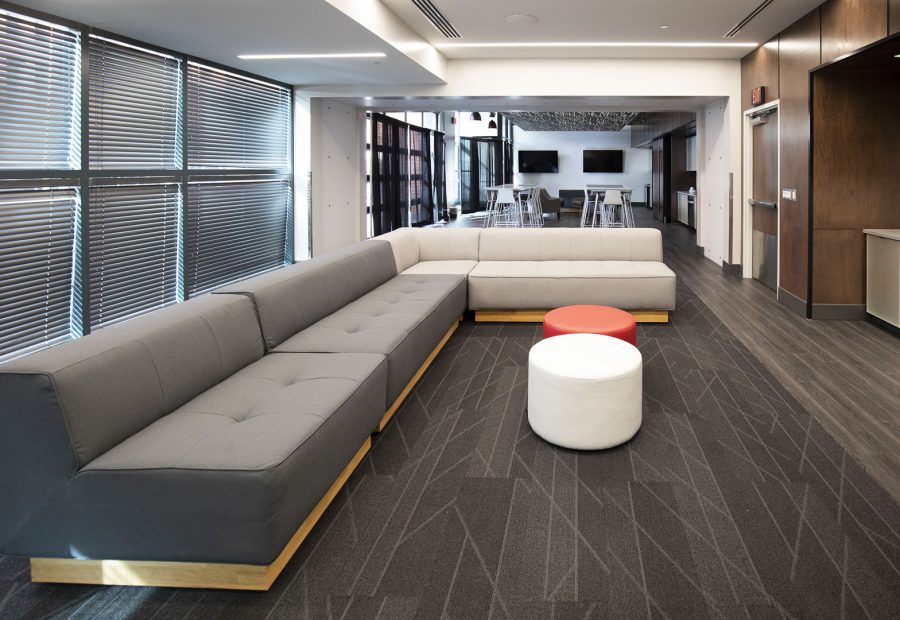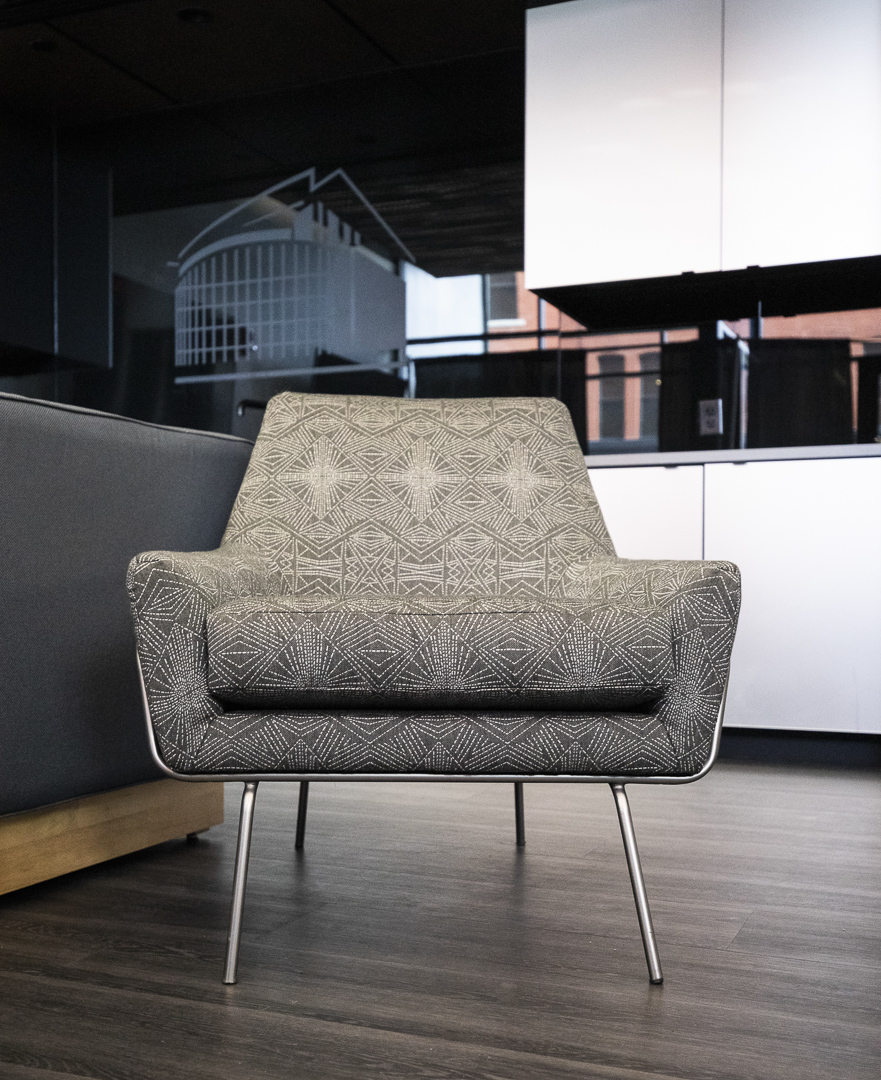 Nikki: How did you and Ghafari become involved with this project for the GR Griffins?
Lynn: Pinnacle Construction connected with me after they were awarded the project.  I have worked with them on similar types of projects and they knew I could make it work.
What was the client's vision for the space? How did your design choices help meet their goals?
It was important that we used upholstery and products that were durable for all of the various functions of each of the spaces. We incorporated some of the Griffins and Van Andel Arena's logos and colors. In addition, my design choices reflected their need to relate to the younger generation of hockey players and their preferences.
How did you address the balance of function and design?
That is a great question: it is always a concern on any project. We watched them use the space to understand the functions and how they operated. Products were chosen to accommodate high traffic areas with ice skates, sticks and pucks. We also had several meetings to understand how they wanted their new spaces to afford a supportive and fun atmosphere. 
What is the most unique element of the space? The design intent behind that element?
It was fun to design the ceiling element from Arktura.  The product is an acoustical ceiling element with a light grid above that added an unusual style and character.  In addition, we used light fixtures that could change the color and mood of the space.  
Speak to why you selected the furniture elements that you chose?
Some of the furniture, such as the sectionals and stools were selected because the players like to play video games, listen to music and watch replays of their games.  The furniture was also selected because many of the players have young families who would come to visit.  
Thank you to Lynn Hollander and Ghafari Associates for working with Custer to provide the furniture selected for this fun project!