Godwin Heights High School
Godwin Heights High School Transforms Library into Collaboration Center
Published On: 
Apr 29, 2019
Project Manager:
Tina Frain
Client name
Godwin Heights Public Schools
Location
Wyoming, Michigan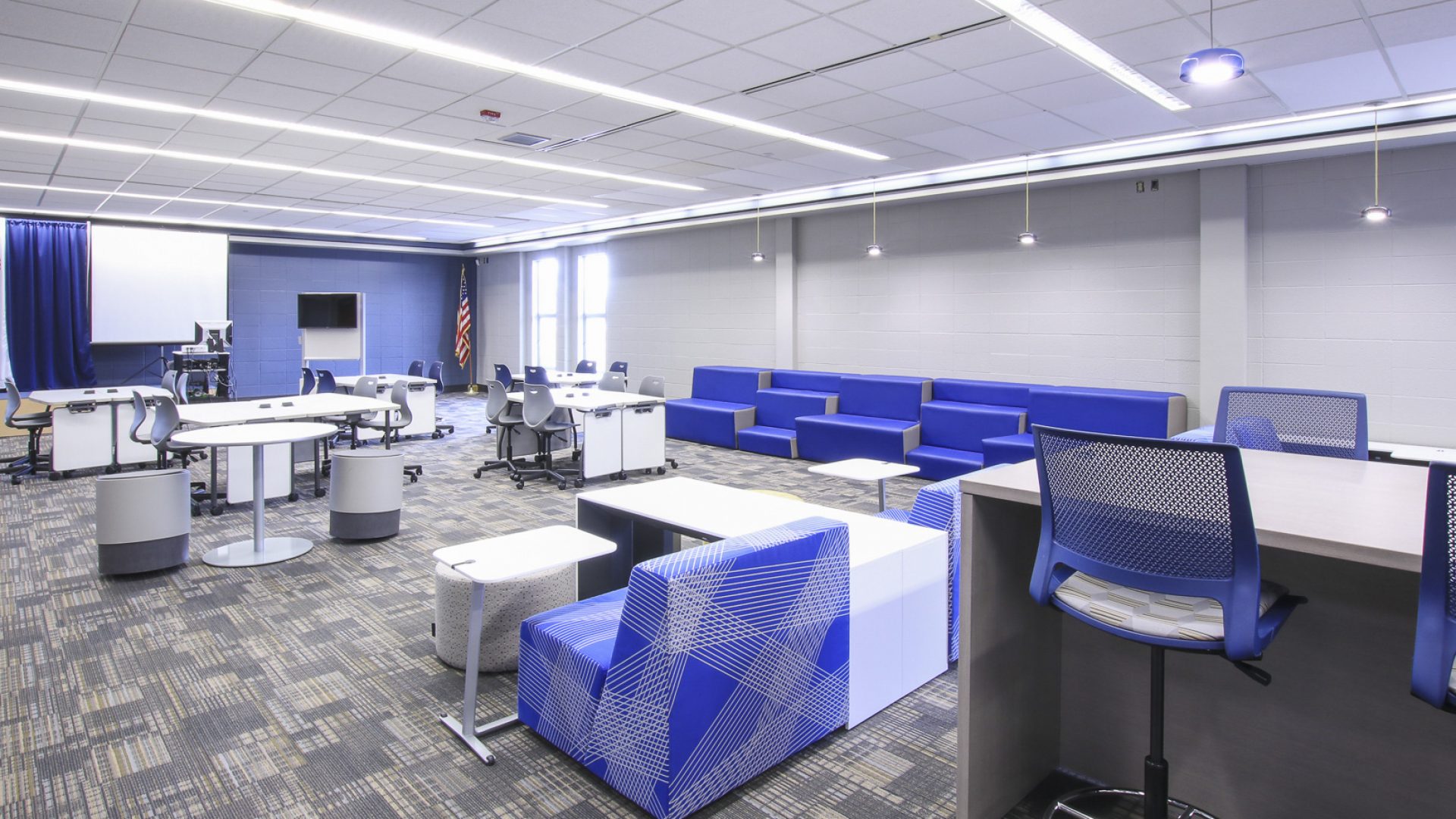 Godwin Heights High School transformed their outdated library into a modern collaboration center for their students.
Melissa Musial, Godwin Heights' Instructional Specialist/SIG Coordinator, applied for a state grant and was awarded the funds to make this renovation possible.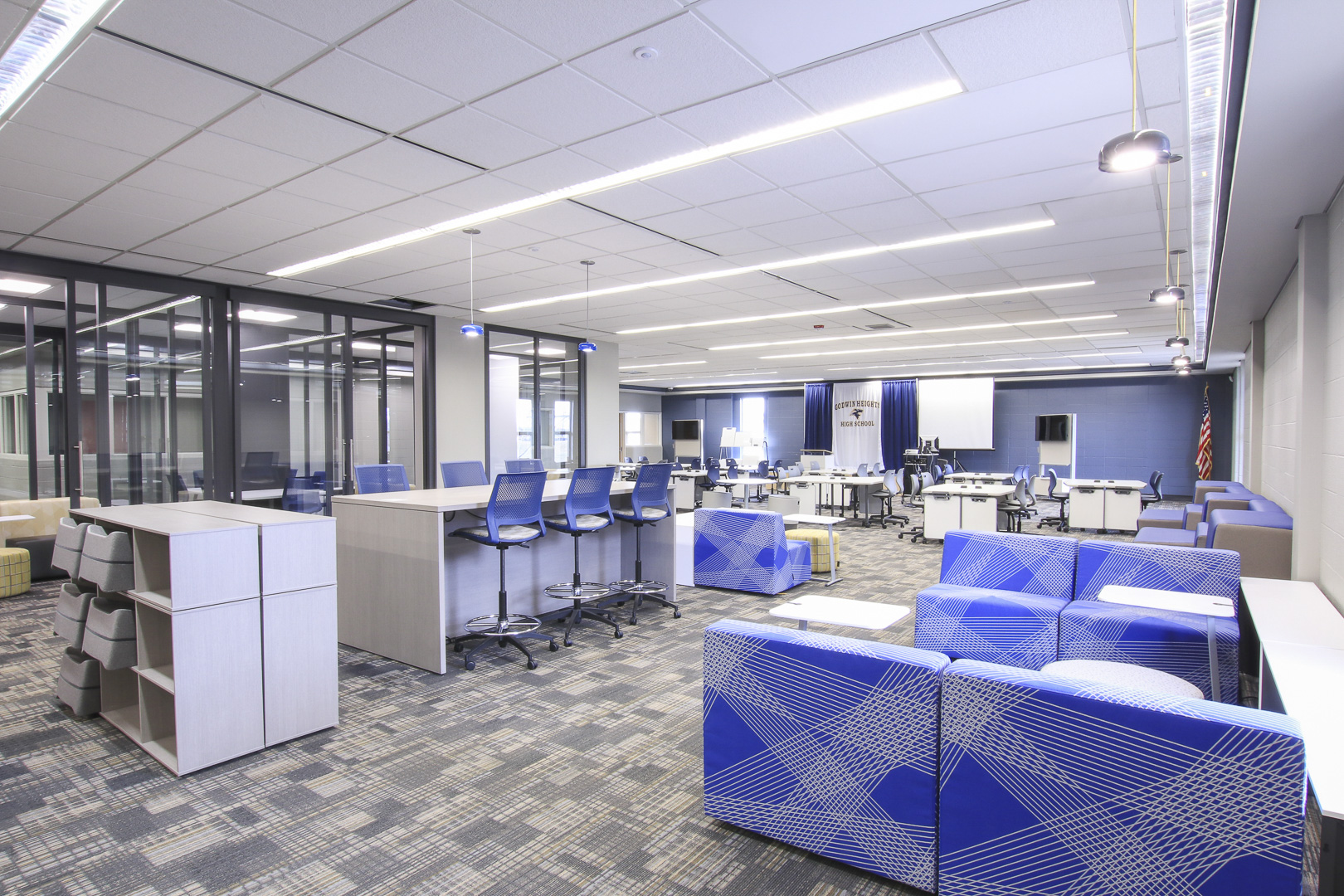 The flexible space holds multiple classroom areas for group discussions, various tables and lounge areas for small meetings, privacy walls for small group rooms, and Steelcase Brodys for heads down work.