Consumer's Energy BizBox 2.0 Trailer
Custer's Technology Team Outfits BizBox Trailer for Local Energy Company
Published On: 
Apr 24, 2019
Client name
Consumer's Energy
Location
Grand Rapids, Michigan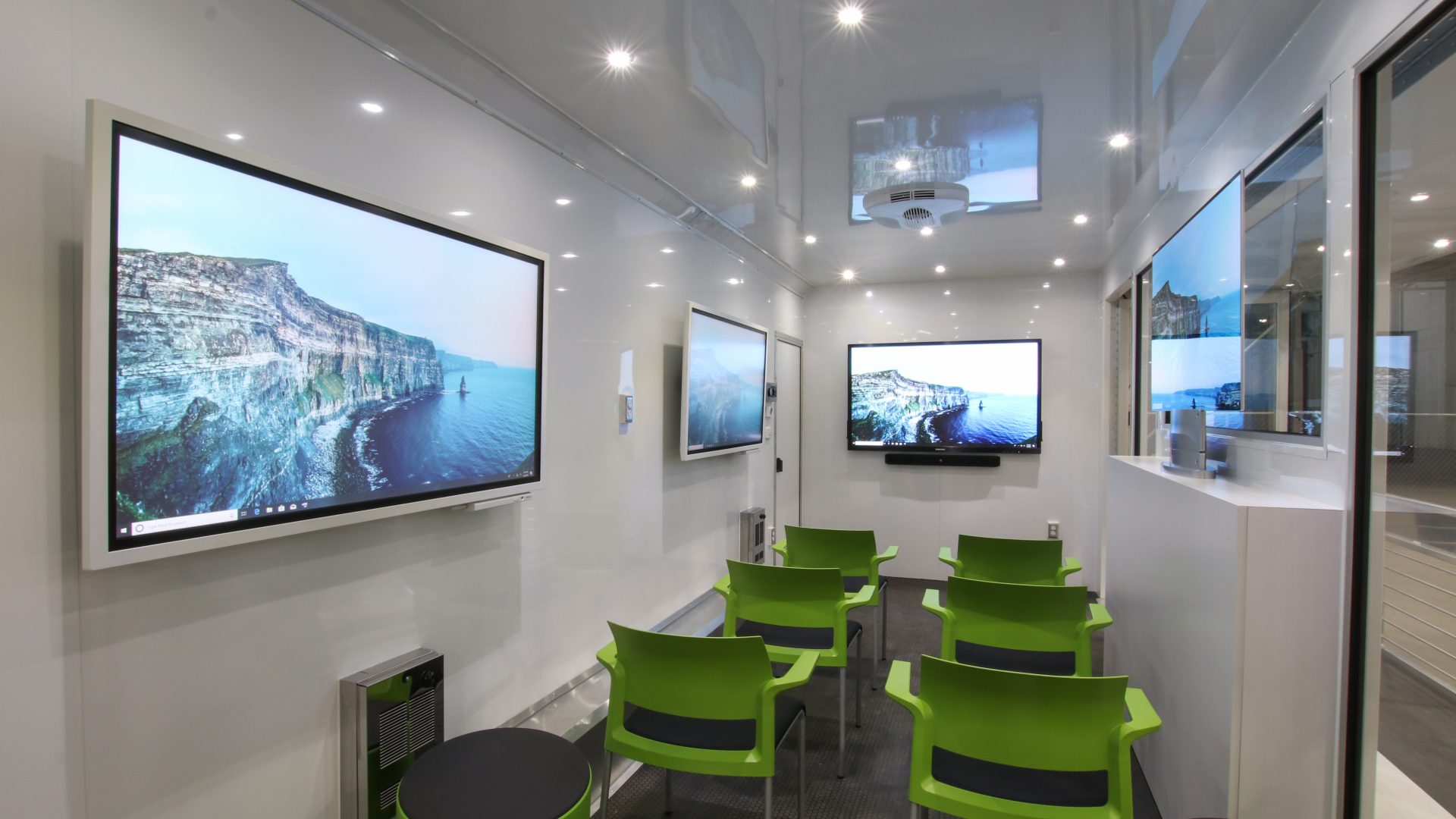 A local energy company needed a mobile and versatile technology solution for their energy efficiency training program.
The trailer, manufactured by BizBox, would be brought to expos and to their customers for on-site training sessions.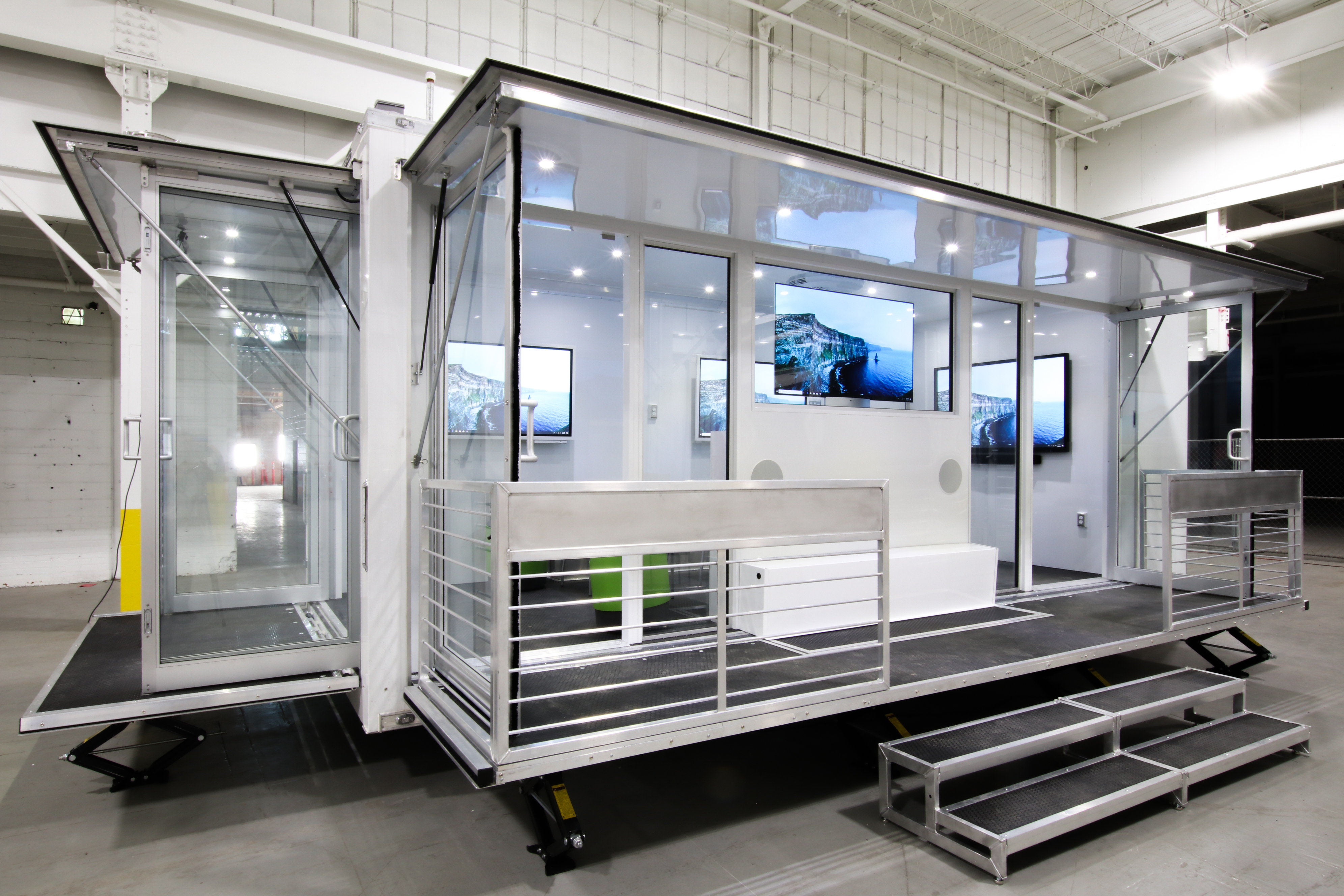 Custer's technology and furniture teams came together with our partner companies, Renegade and CS Erickson, to provide an all-inclusive solution. The interior of the trailer includes a 65″ touch screen in the front, two 55″ Samsung FLIP touch displays on the side and a beautiful dual-sided OLED display in the window for both inside and outside presentation of content.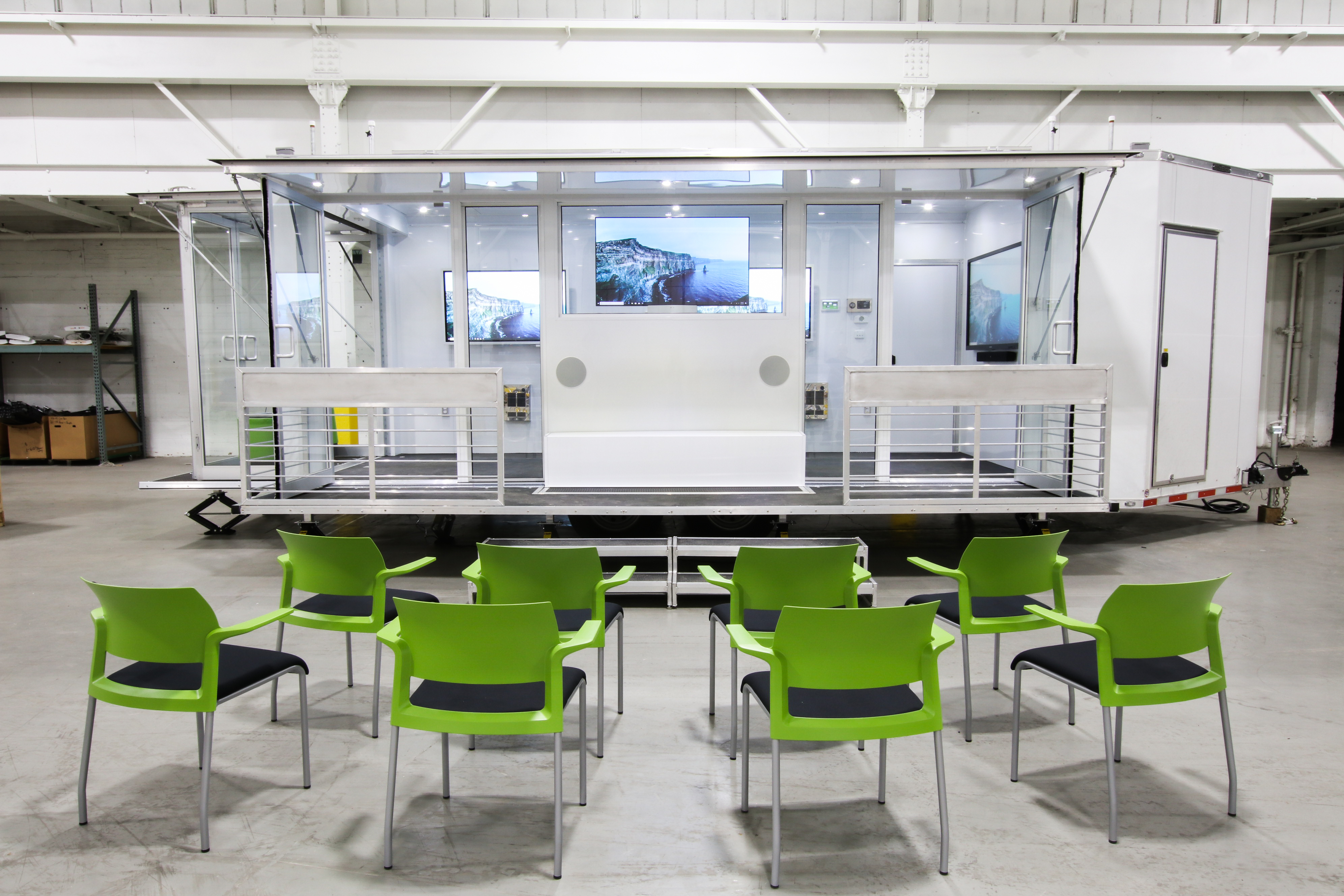 The trailer contains a mobile 4G network and WiFi, so employees and guests can access the internet regardless of the trailer's location.
A JBL soundbar is used to listen to video inside the trailer. For outside audio, Sonance VPX series accommodates music, video, and a wireless microphone for a presenter. The audience's voice is amplified by use of a wireless CatchBox microphone. The entire system is controlled on a 7″ Crestron touch screen and can be easily configured for many different modes, whether it's a trade show, a training session, or a mobile reception for potential clients. Learn more about Custer Inc.