Fleis & VandenBrink Transforms Office Into an Open Work Environment
Published On: 
Apr 12, 2019
Project Manager:
Quinton Adkins, PMP
Client name
Fleis & VandenBrink
Location
Grand Rapids, Michigan
Construction
Fleis & VandenBrink Construction Management, Inc.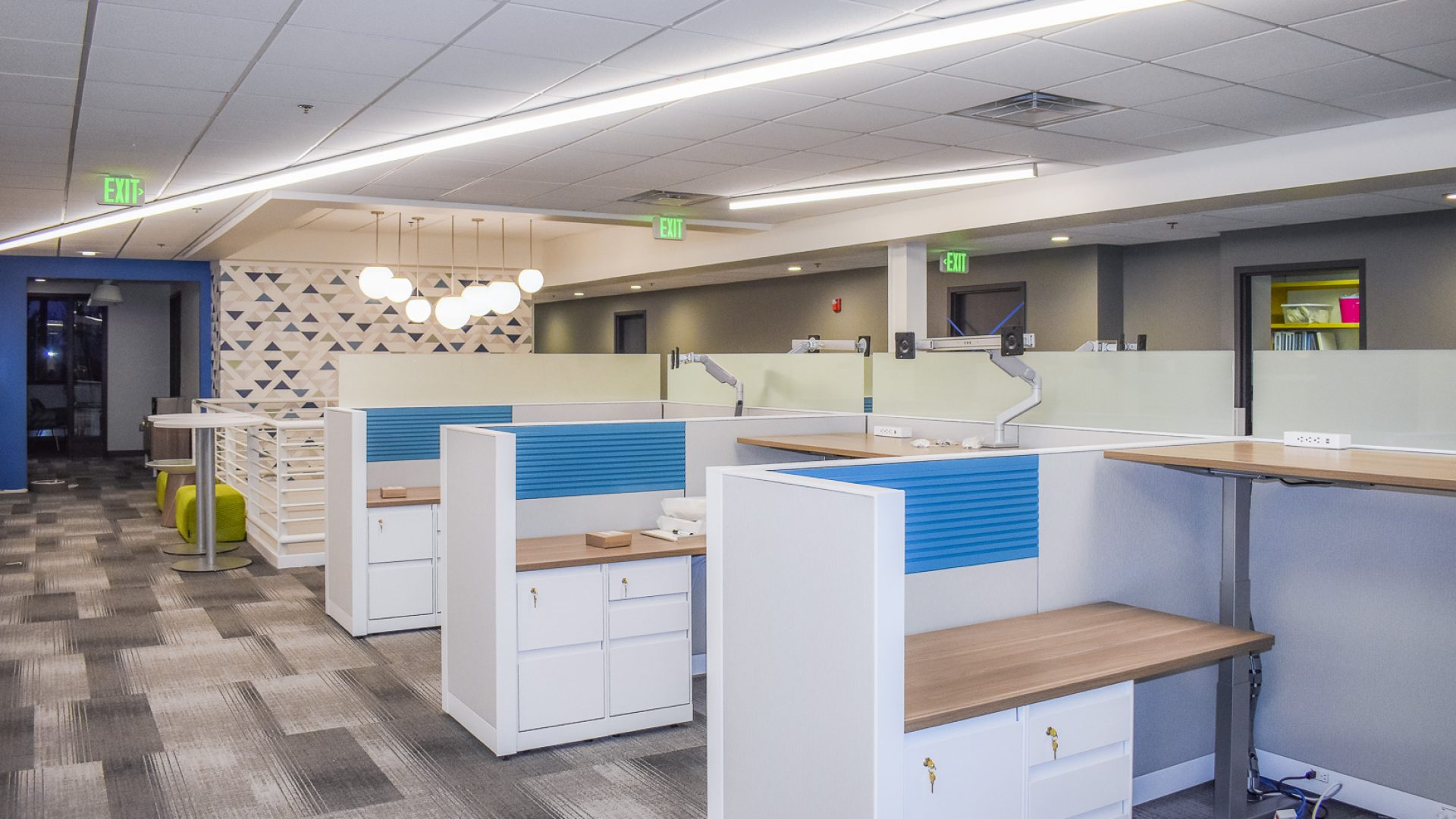 Fleis & VandenBrink is a full-service engineering and architectural firm located in Grand Rapids.
In 2016, the decision was made to completely gut their existing corporate headquarters down to the studs to make way for an updated space that embraces employee collaboration and corporate transparency. With help from Via Design and Custer, Fleis & VandenBrink transformed their office into an open work environment that reflects their company culture and brand.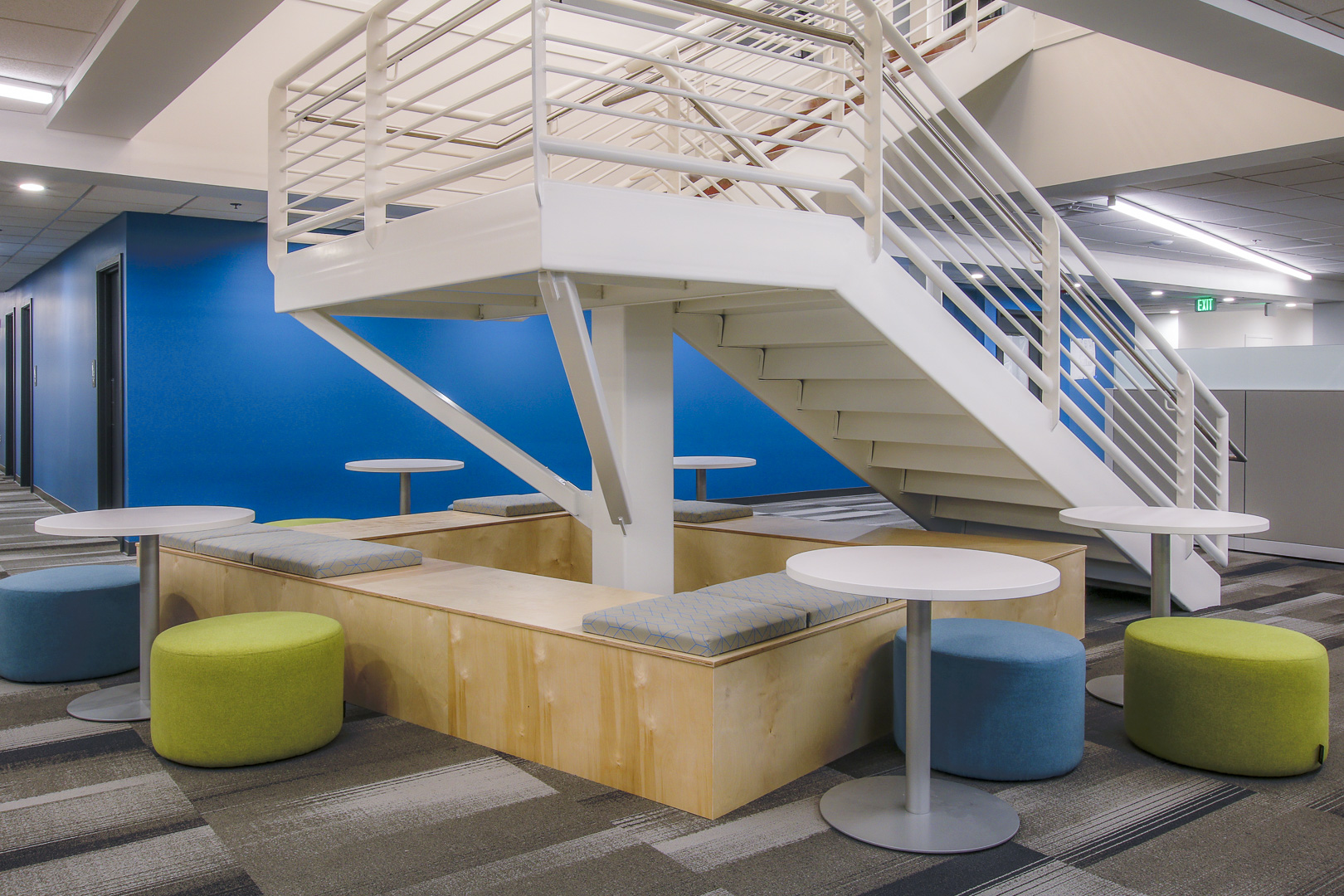 To encourage collaboration throughout the office, panels were lowered and team spaces were designed for employees to work on projects together. Existing filing/storage cabinets were painted and common tops added for the ease of laying out large prints. Smaller enclaves were designed for one-on-one meetings or for individual heads down work or a private phone call.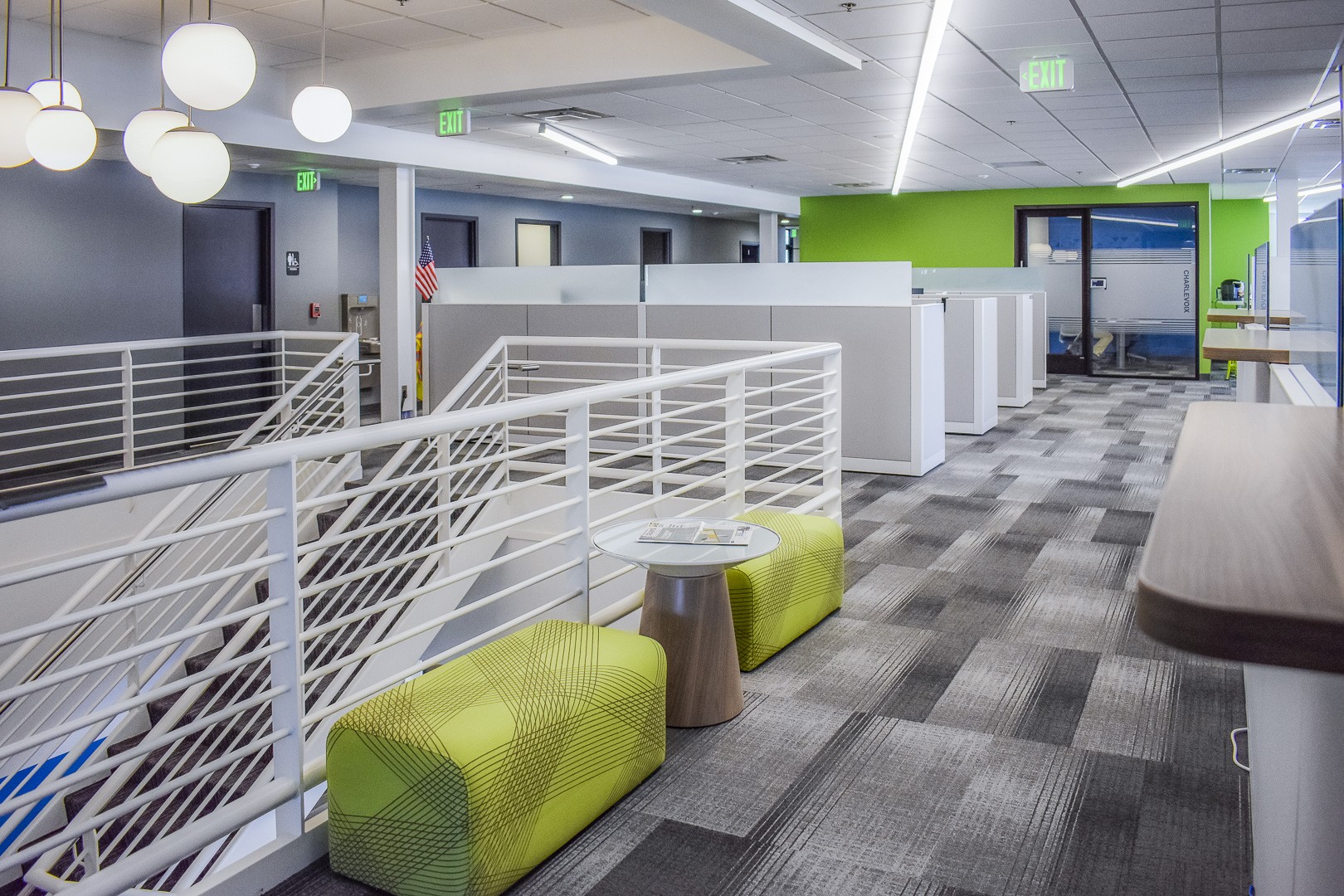 Custer's custom-build team, Renegade, assisted Via Design to create custom benches beneath the large staircase in the center of their building. The previously unused space is now an area for employees to mingle and collaborate. Renegade also created custom booths for their cafeteria that are lined with acoustically absorbent fabric. These are a perfect setting for lunch with a coworker or an informal meeting.
To save on costs, Fleis & VandenBrink utilized their existing private office furniture, with the added feature of height-adjustable desks. This ergonomic feature was added for each employee.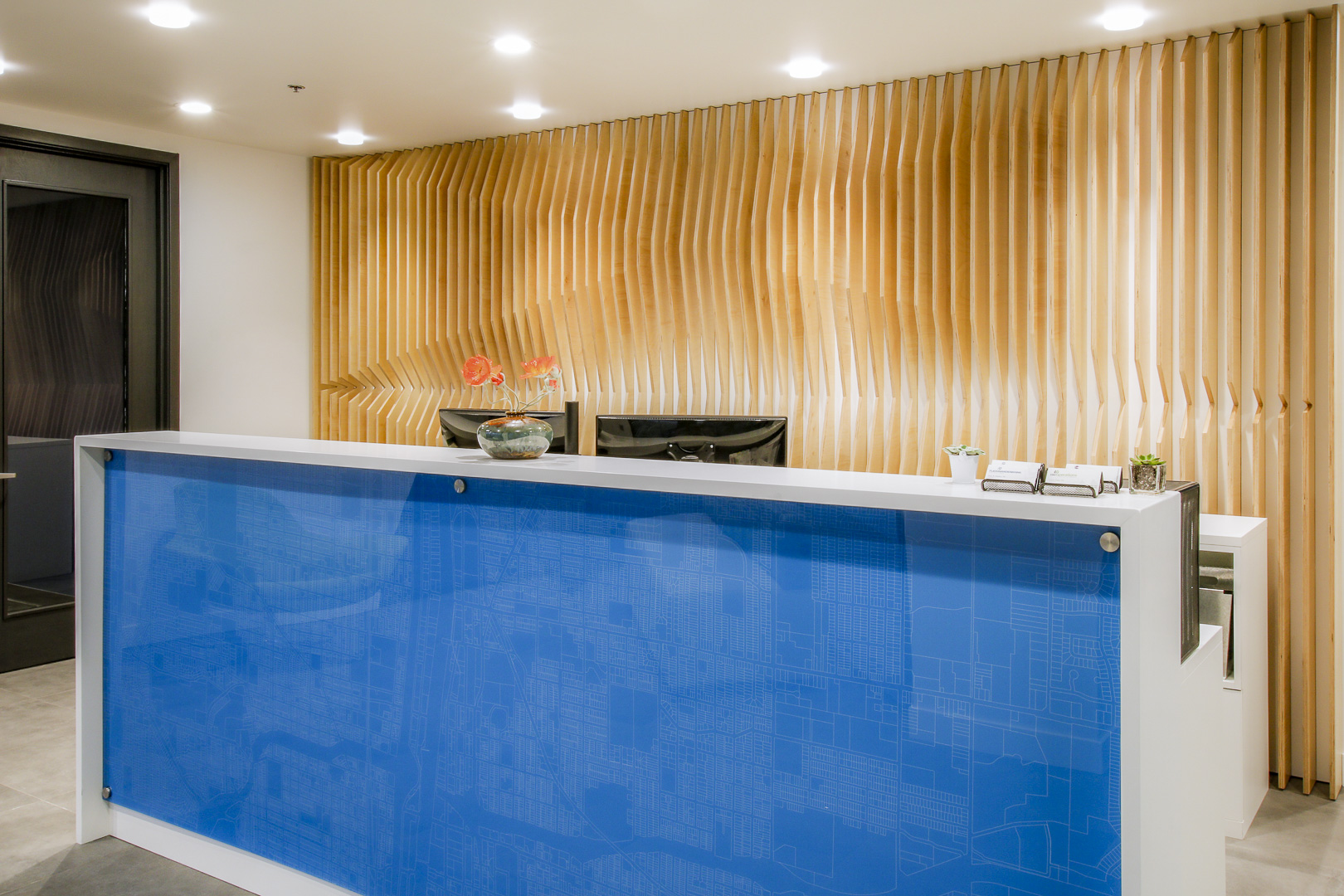 Renegade collaborated with Via Design to design a custom reception desk with a wood slat feature wall behind it for the headquarters' main entrance. Not only a focal point, it adds much warmth, texture and dimension to the space.
Custer also provided technology throughout the office. Fleis & VandenBrink wanted improved communications with their clients and between all offices with the use of easy to use audio video conferencing. Custer's technology experts worked with Fleis & VandenBrink's project team from the earliest stages to integrate meeting room and other workplace technology into the renovation plans. This early integration resulted in meeting and training spaces that are professional and "clean" in appearance, while highly functional and flexible.
Installed systems include:
Crestron room schedulers – local room booking and scheduling visibility through interactive touch room signs
Barco ClickShare wireless and wired content sharing – presentation from laptops to in-room displays
Polycom conferencing systems – video conferencing room systems for use with Zoom online meeting platform
In-ceiling microphone systems
Flexible training room environment for large groups, including fully integrated audio and camera systems to facilitate remote participants
Catchbox "throwable" microphone for training room with Fleis & VandenBrink branding (a fun and inexpensive addition)