Returning to a Better Workplace
Published On: 
May 01, 2021
Location
Grand Rapids, Michigan
Project Contact
Nikki Probst
Design Partner
KLH Custom Homes
Back to better
To better understand how to serve our customers among today's workplace challenges, we examined how COVID-19 would affect our business, our culture, and the overall built environment.
The cumulation of placing the lens on our own organization resulted in a reimagined workplace within our existing headquarters in downtown Grand Rapids.
We built an integrated pilot space to revitalize the ways in which our team comes together and how we productively work while we are apart.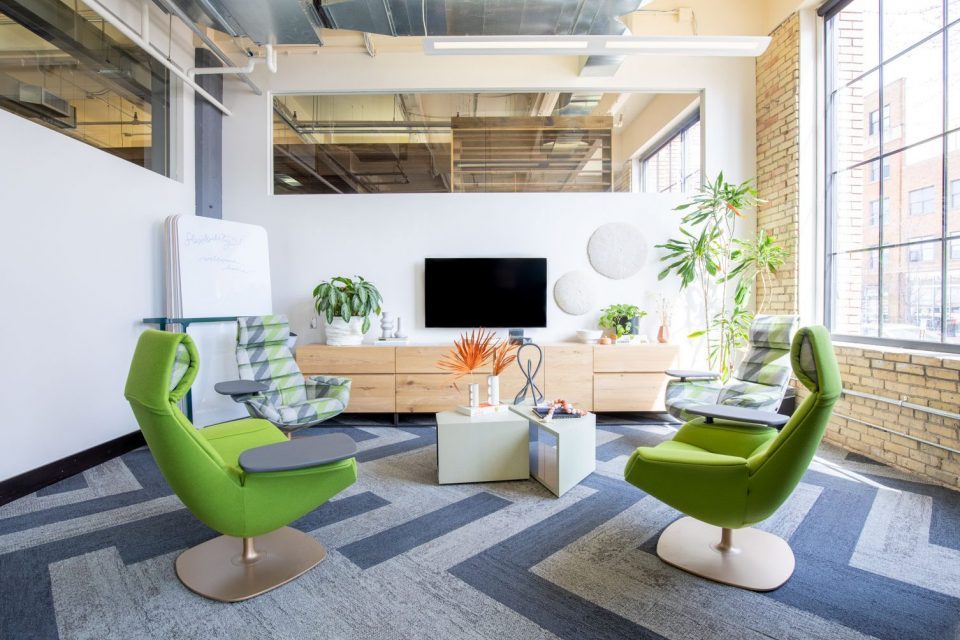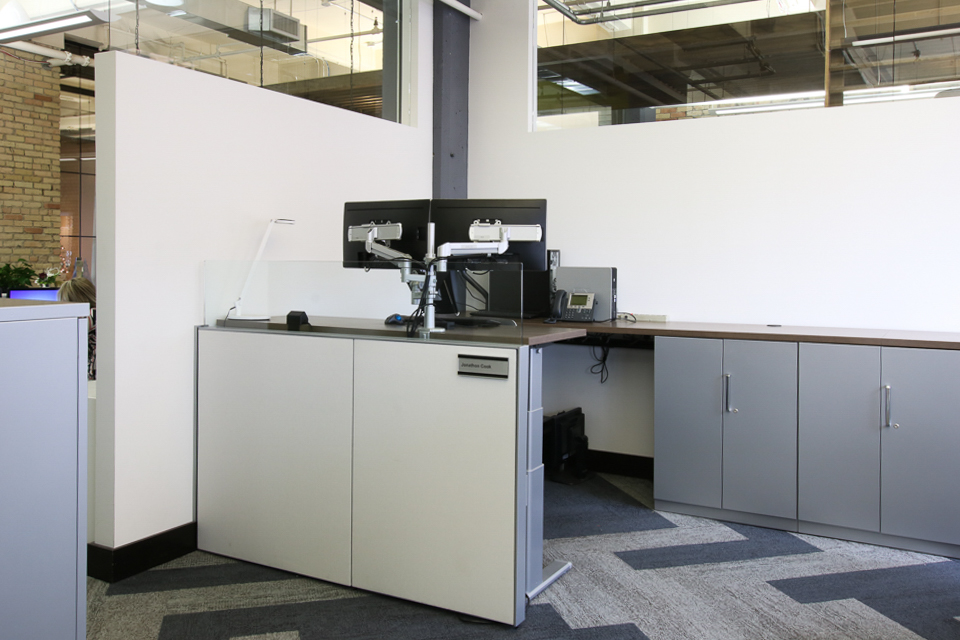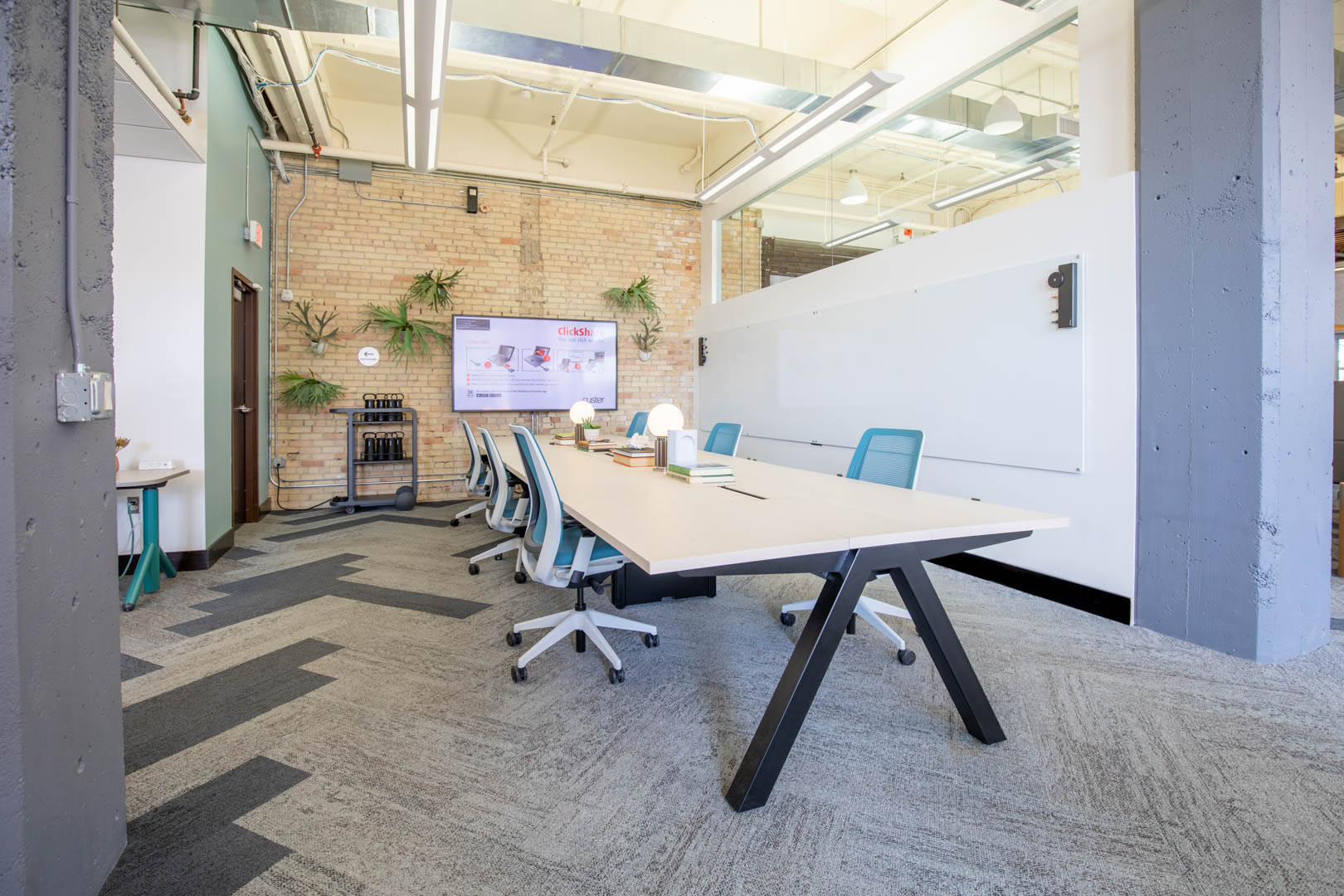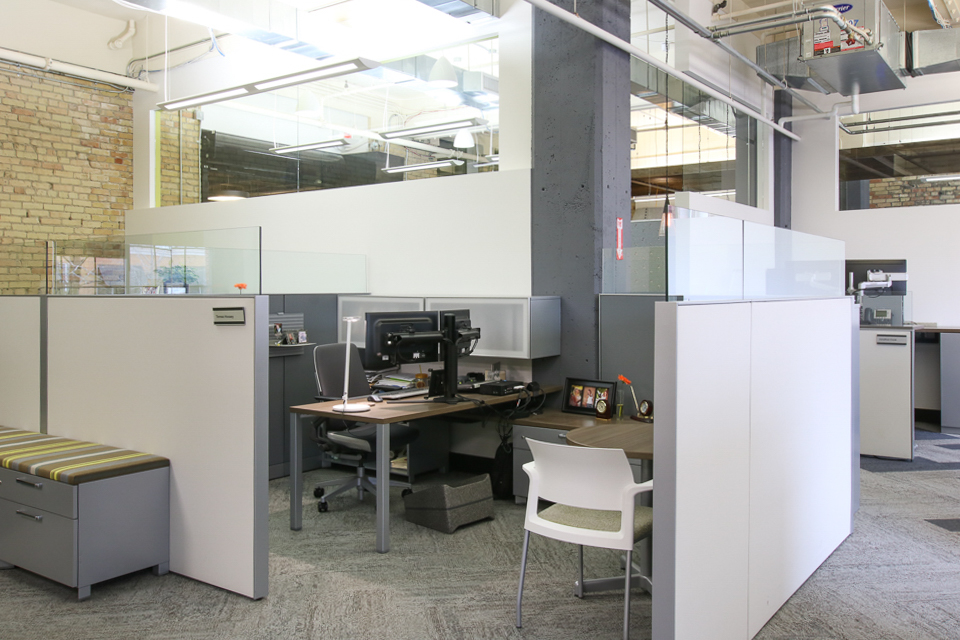 Welcome to the Phoenix Nest
Having the comforts of home within reach over the course of the last year has changed the way we have gotten used to working day to day. By creating warm, inviting spaces and encouraging a home-like atmosphere within the Phoenix Nest, employees are no longer faced with having to choose between the workplace and their homes.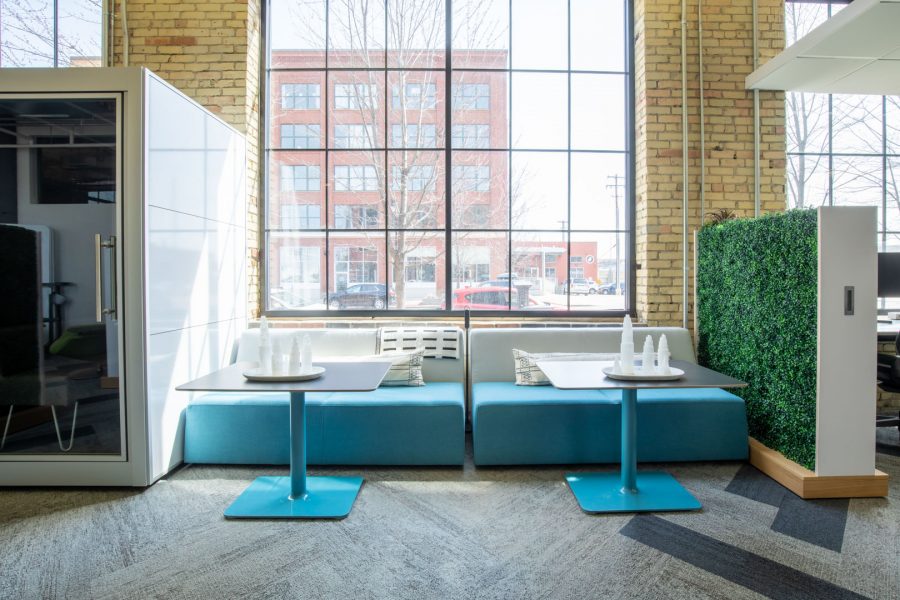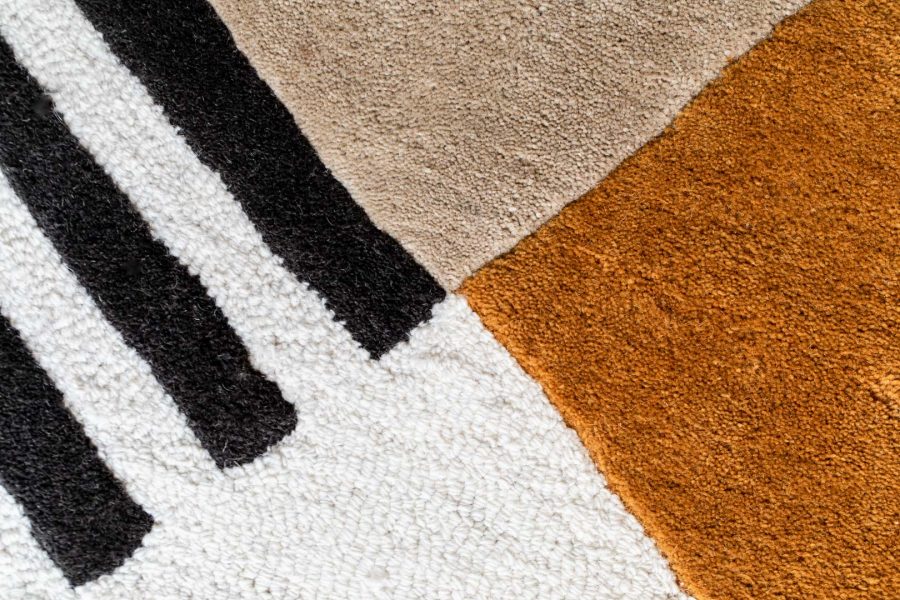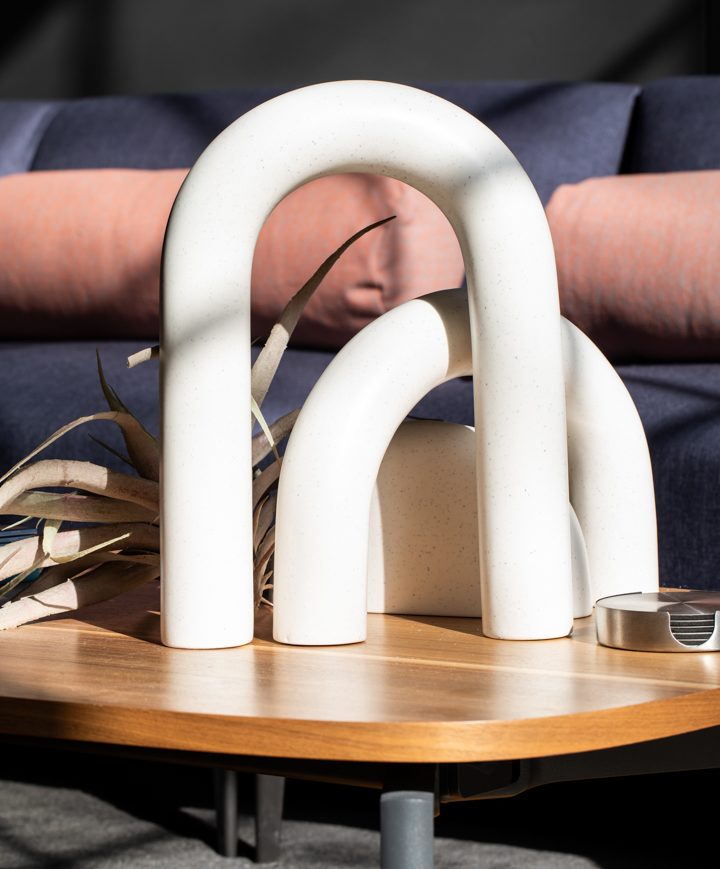 Our team worked closely with KLH Custom Homes' interior design team to consult on residential accessories throughout the space.  KLH advised on residential product applications to incorporate biophilia into the space as well as artwork, accessories, throws, rugs, and pillows. The result is a welcoming workplace that allows users to avoid feeling the austerity that can sometimes accompany more traditional corporate settings.
Users now have the flexibility to adapt to their chosen work style on any given day through multiple solutions found in the space.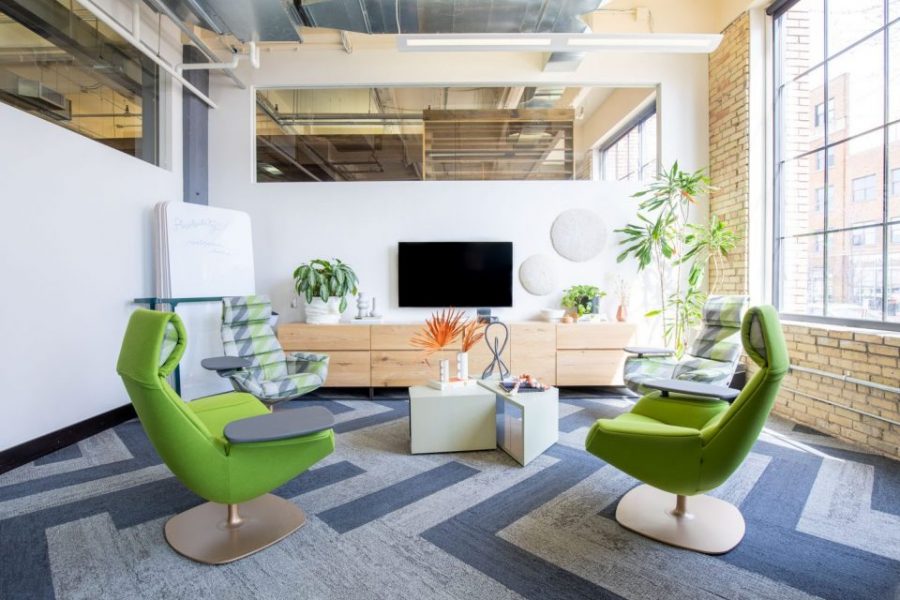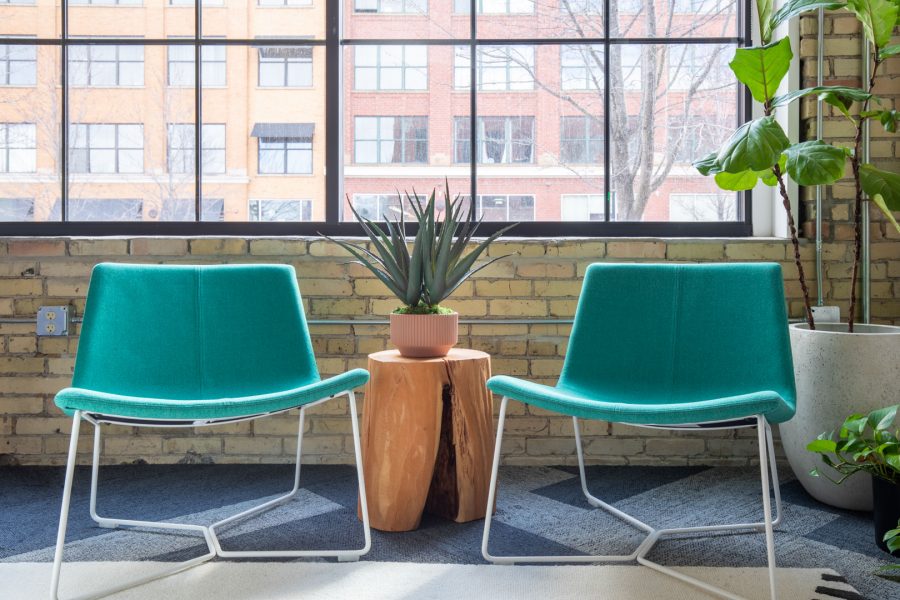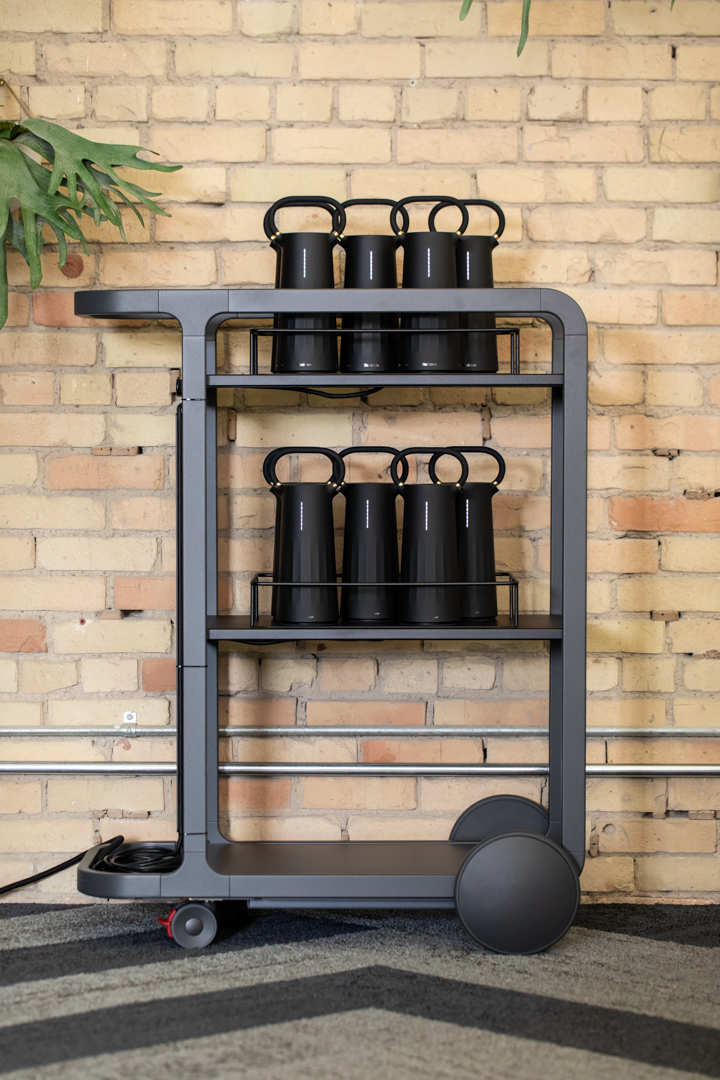 Incorporating Flex Mobile Power supports flexibility and peace of mind for users moving from one posture to another throughout their day.
Technology was enhanced throughout the space by integrating Clickshare and video conferencing capabilities – allowing users to easily share content and collaborate in person, while maintaining the ability to virtually connect with remote meeting attendees.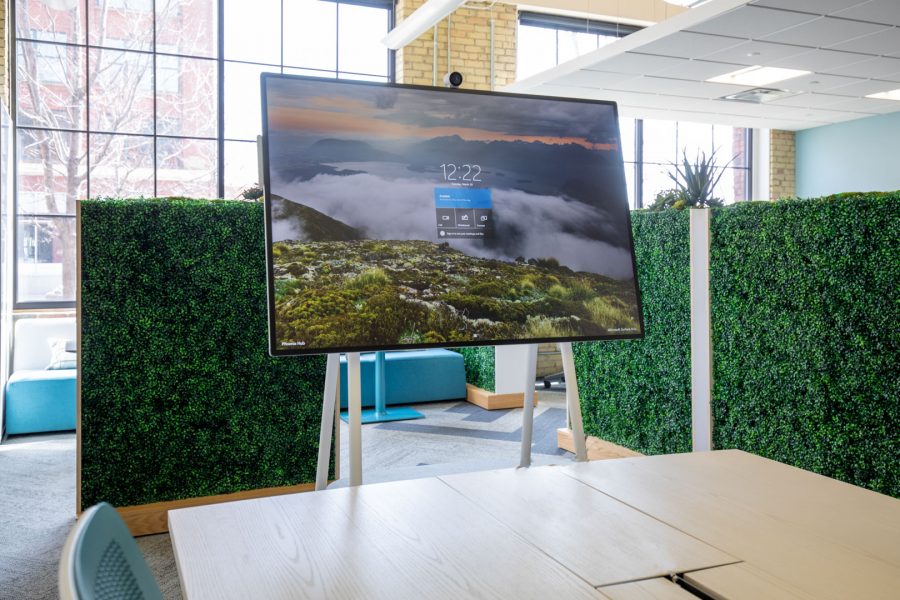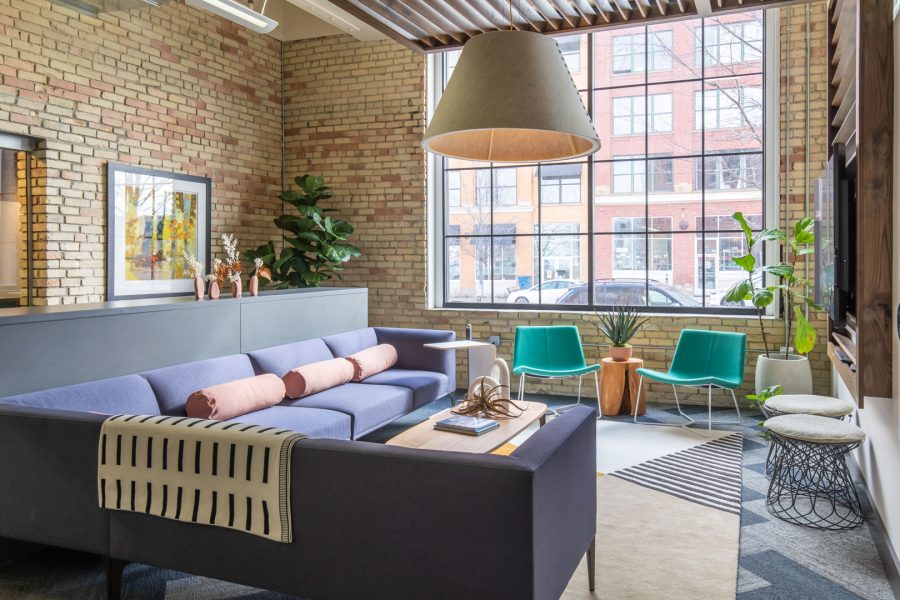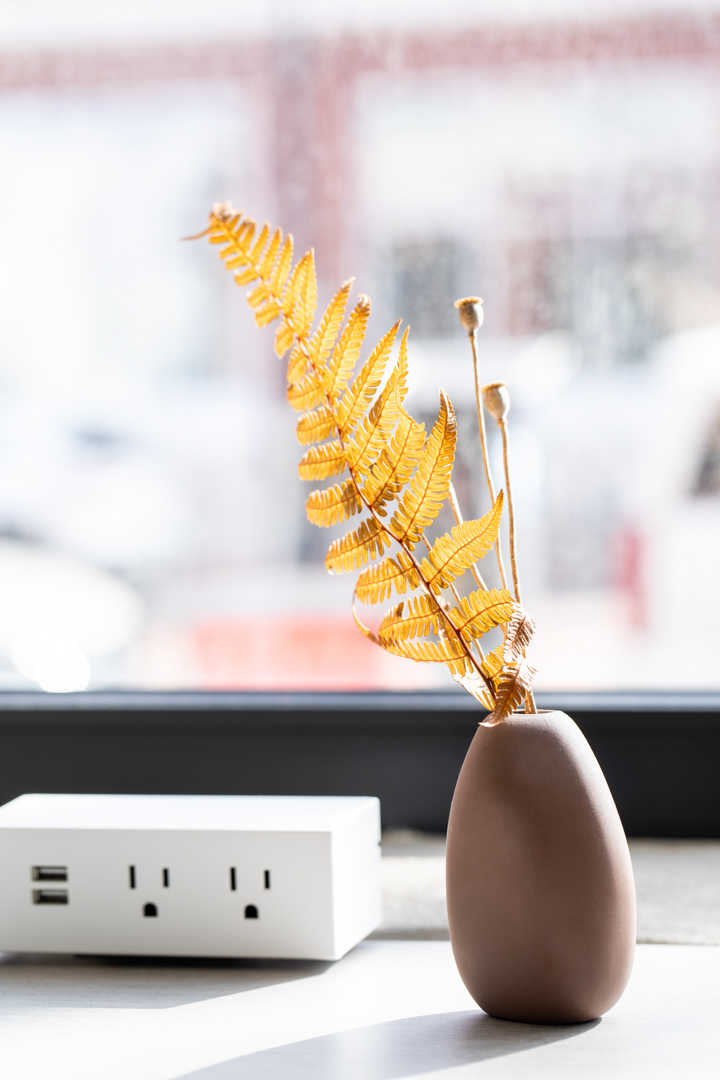 Stadium seating was implemented in the living room, providing a diversified line of sight to the collaborative monitor, as well as lounge and standing work postures.
External monitors and all standard device network adapters are provided at each work station, allowing a consistent technology experience for each user as they drop in and plug in personal devices.
SnapCab and Orangebox provide acoustically private space for phone calls. Dedicated workstations were removed from the space, replaced with free address height adjustable desks for employees seeking focus work in traditional workstations.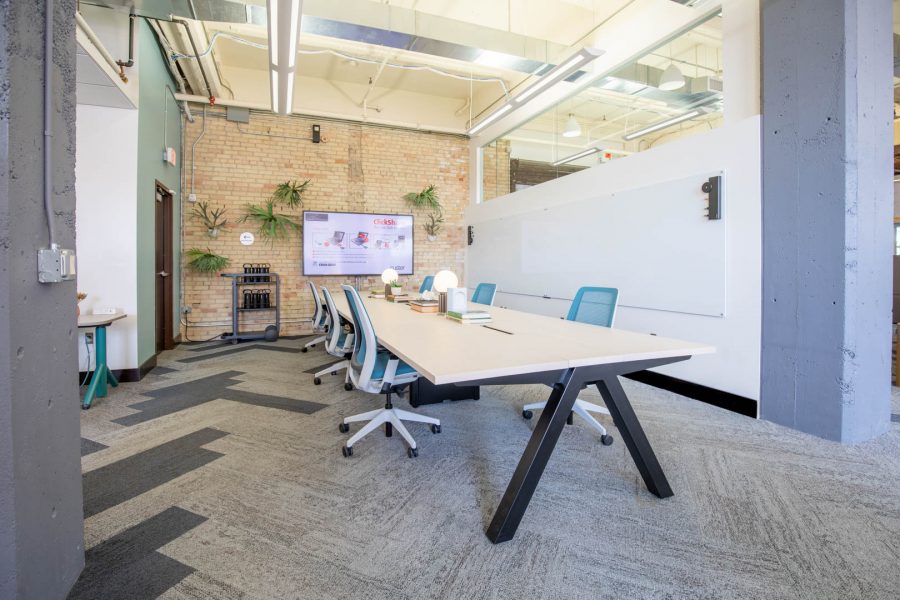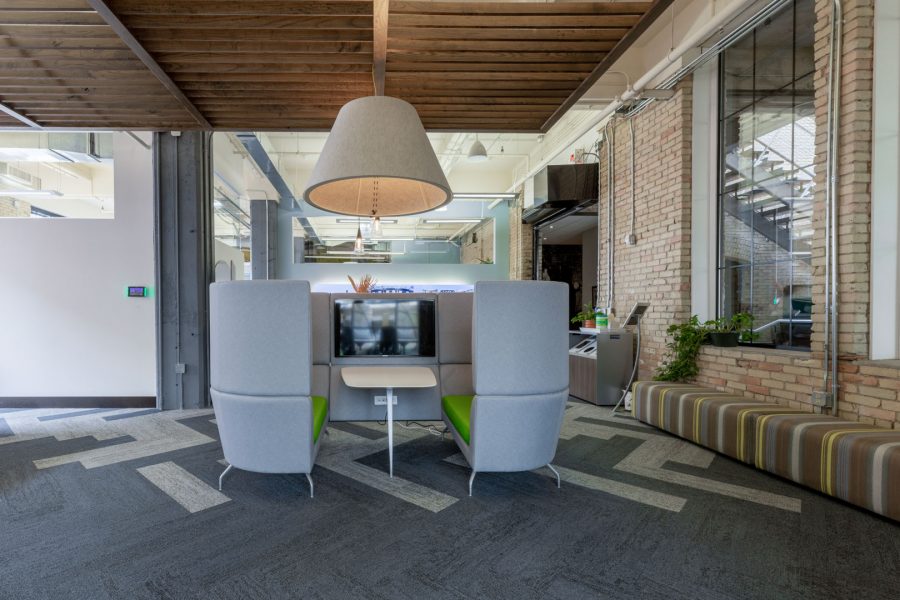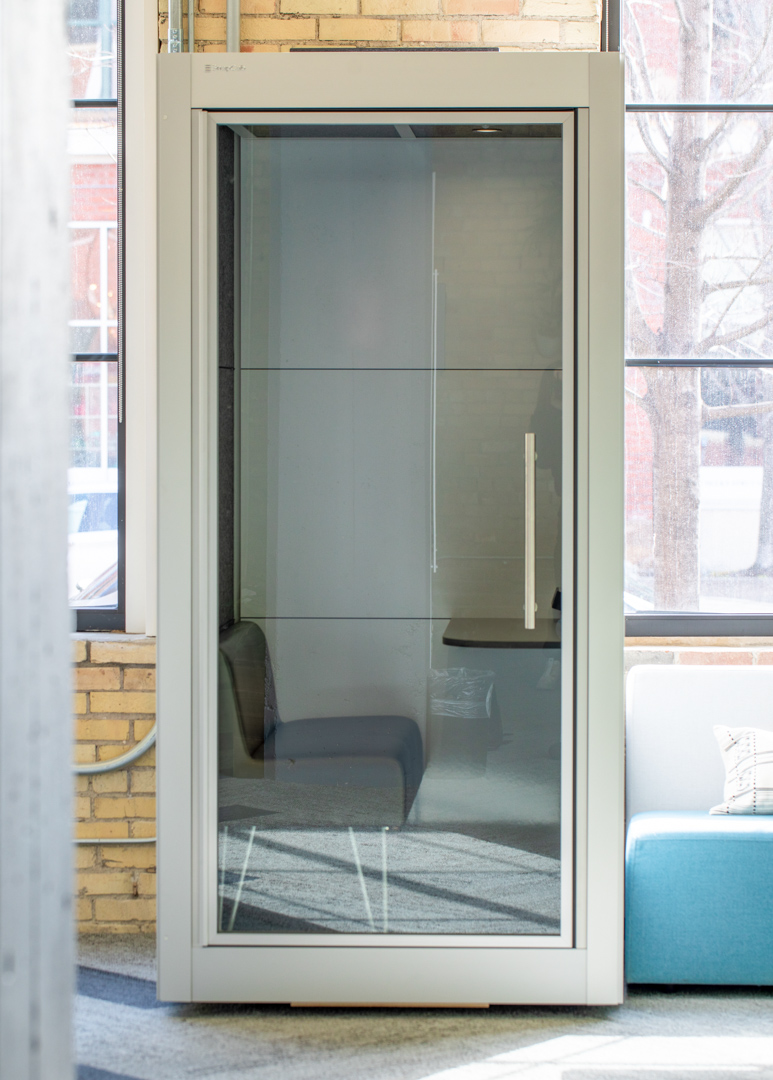 Team work is now supported through varying posture settings for users to meet with others comfortably – lounge settings, standing height, classic conference applications.
The virtual experience
Completed in Q1 of 2021 as a result of our internal research and surveying, we're excited to unveil this symbolic space to all of you. Take a virtual walk through the Phoenix Nest and let us know what you think.