Custer Neighborhood Workspace at Trinity Health Saint Mary's
Trinity Health Saint Mary's transforms underutilized space into a flexible neighborhood to better serve its hybrid workers
Published On: 
Feb 01, 2023
Client name
Trinity Health Saint Mary's Hospital
Location
Grand Rapids, Michigan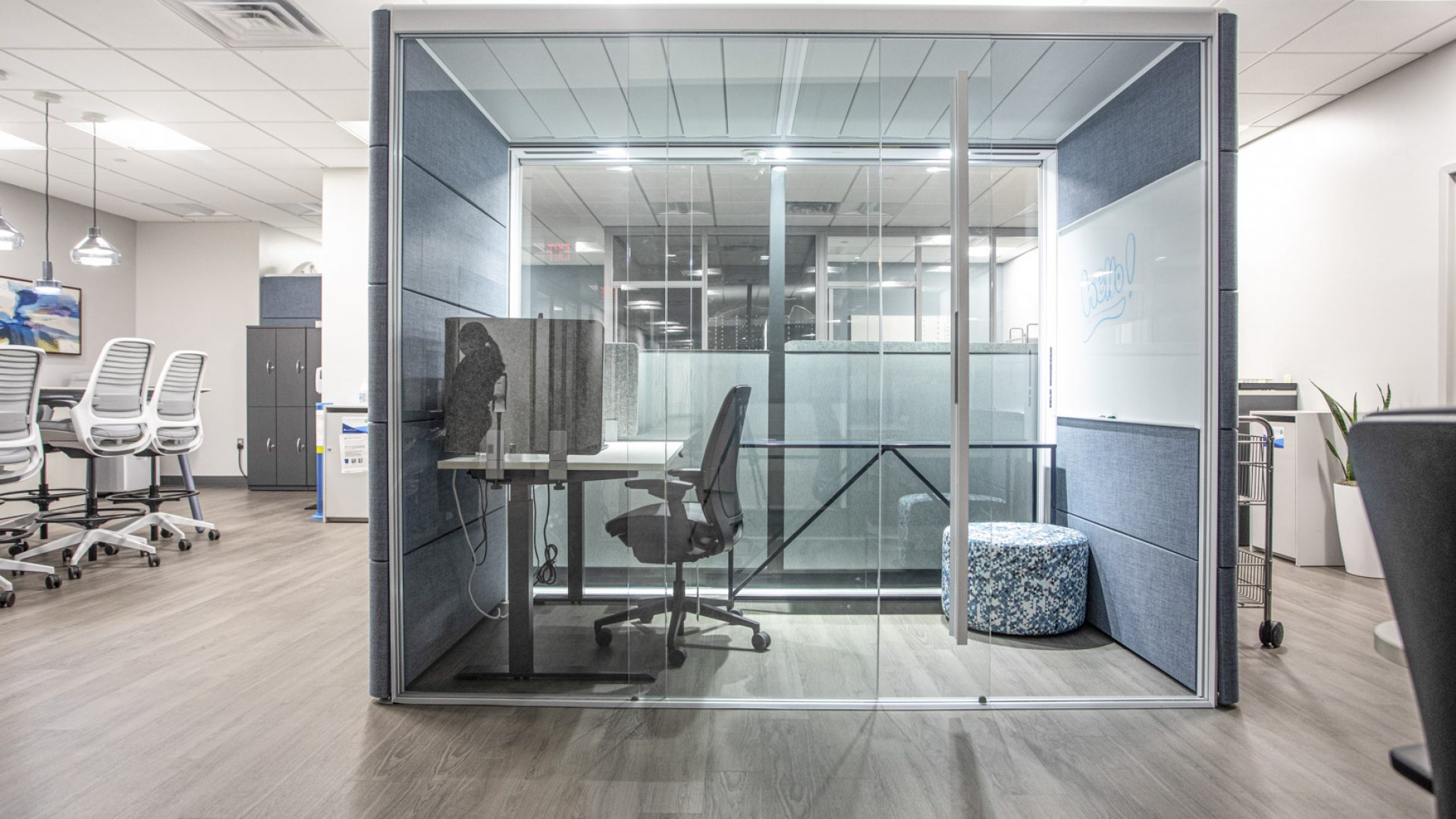 In August of 2022 

Trinity Health Saint Mary's celebrated the grand opening of what the healthcare network has dubbed the "Custer Neighborhood", a specially curated space designed for hybrid hospital employees.
This newly remodeled workspace is located in the former Medical Records suite on level two of the main hospital.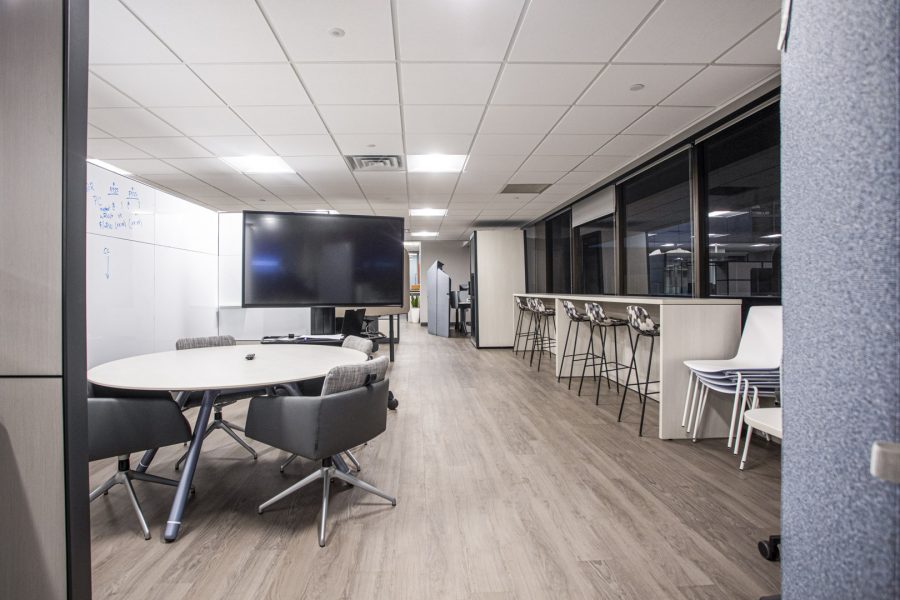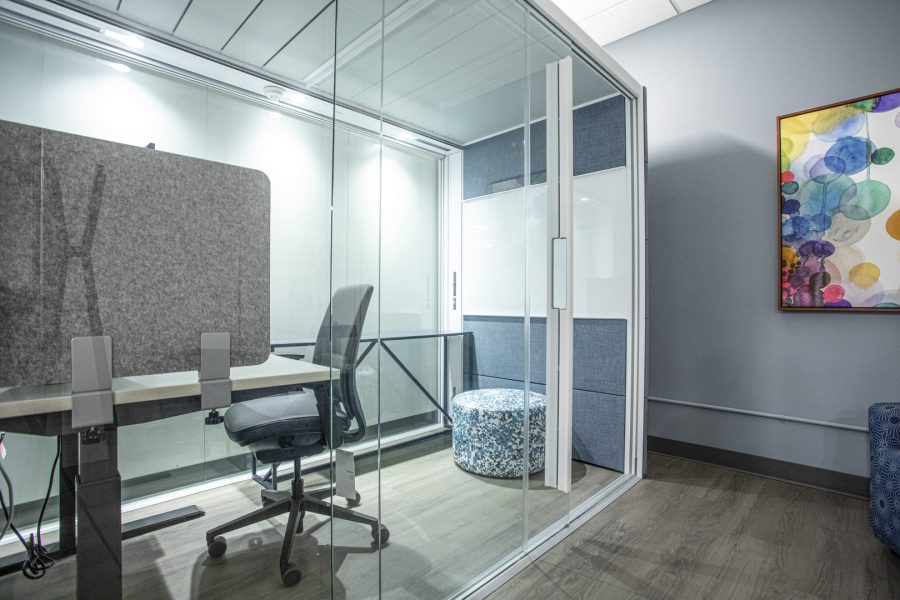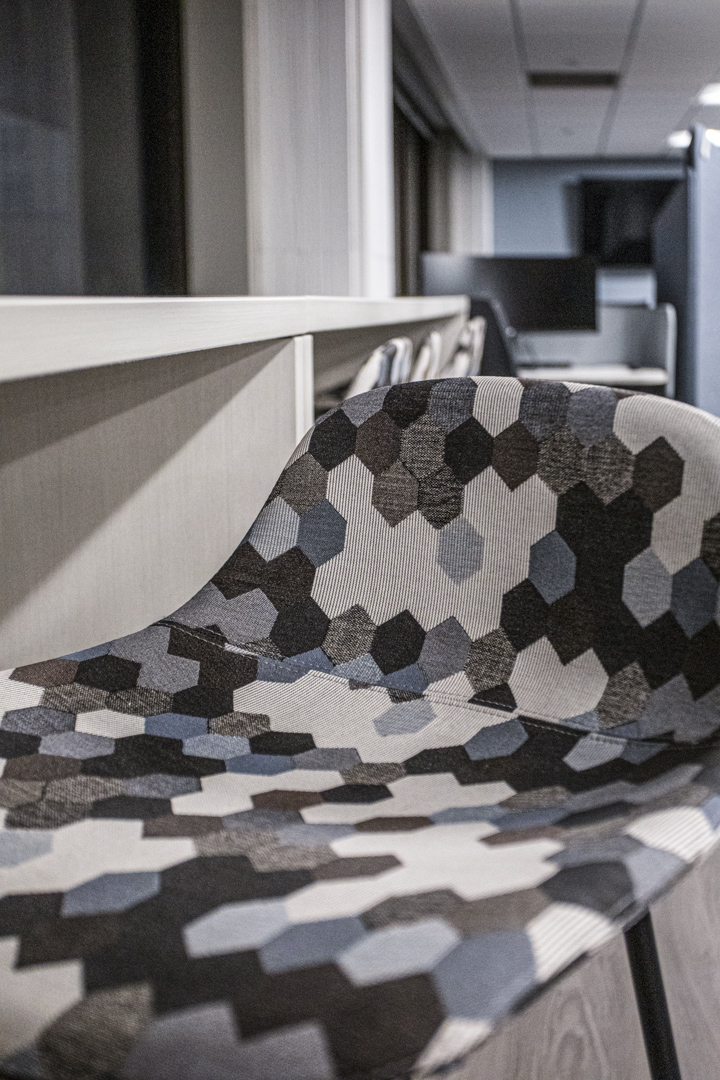 The Custer Neighborhood provides unique workspaces, equipment, and furniture that enables multiple departments as well as employees from off-site locations to come in and do their best work based on preferred work styles.
The features of this new space provide employees with touch-down spaces for a few hours or the entire workday. Teams can also utilize one of the many breakout rooms or conference areas.
Specific environments found throughout this new space include twenty-six individual desks (with varying degrees of privacy), six private offices, two office pods, two phone booth pods, four conference rooms for collaboration, and multiple lounge breakout spaces.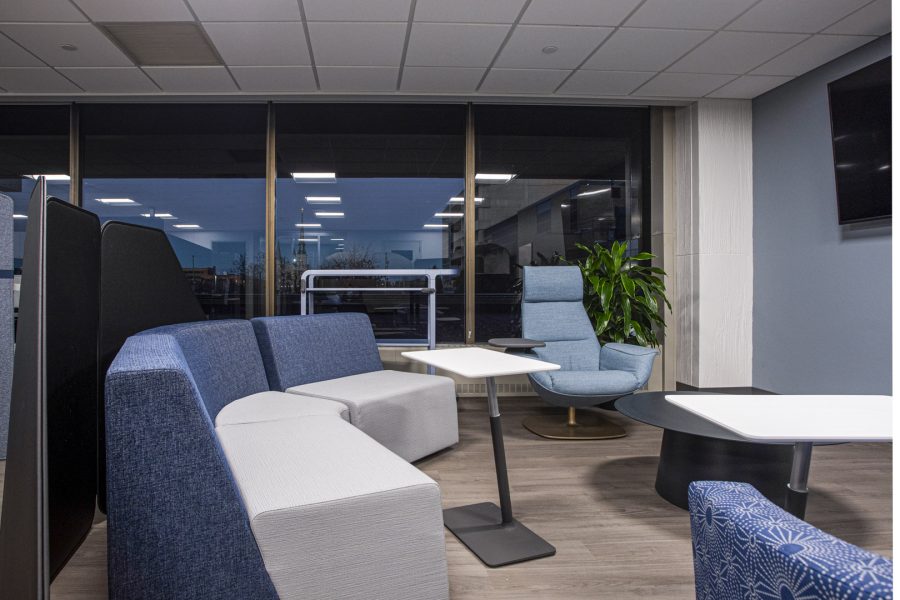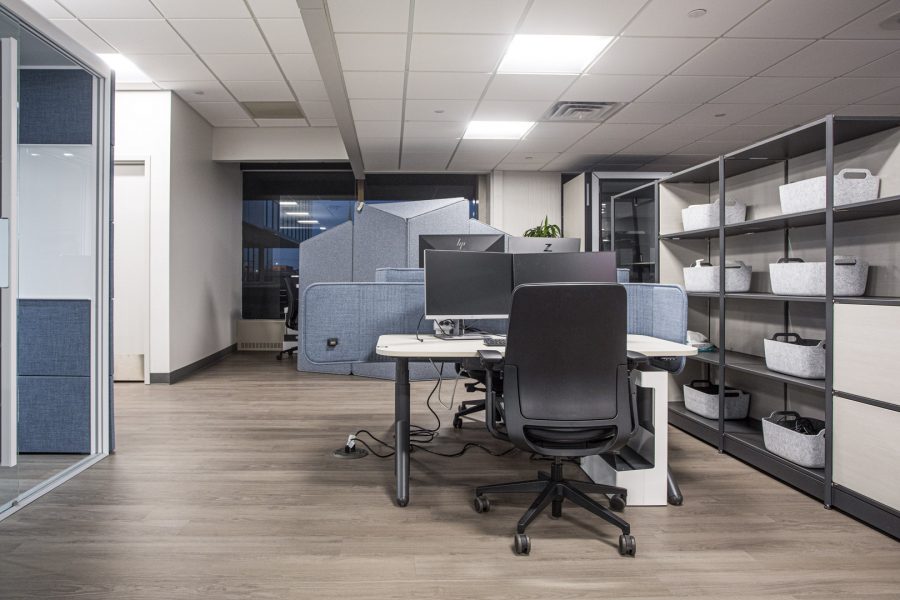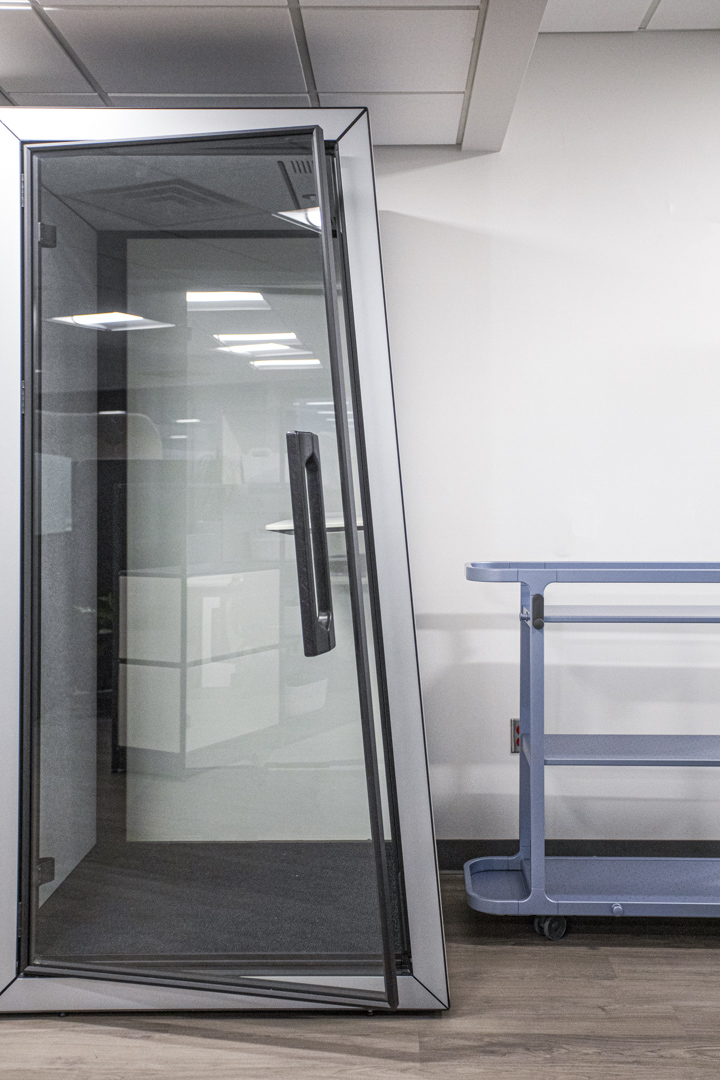 Features of the space include Steelcase height adjustable desks, portable monitors and whiteboards, biophilia to brighten up the space, extra-wide curved monitors at individual workstations, and hoteling software.
Our team is honored to have been a part of bringing this space to life for employees of Trinity Health Saint Mary's, and we're thrilled with the end result–a flexible "neighborhood" space for hybrid workers who do so much for the community.