Warsaw, Indiana-based family business, Wildman Uniforms set out to expand its interior offices and update furniture for its growing team
Published On: 
Feb 01, 2023
Project Manager:
Paula Page
Designer:
Diana Schimpf, NCIDQ
Client name
Wildman Uniforms
Project Contact
Abeer Saeed
Architecture + Design
Project 22 Designs
Construction
Robinson Construction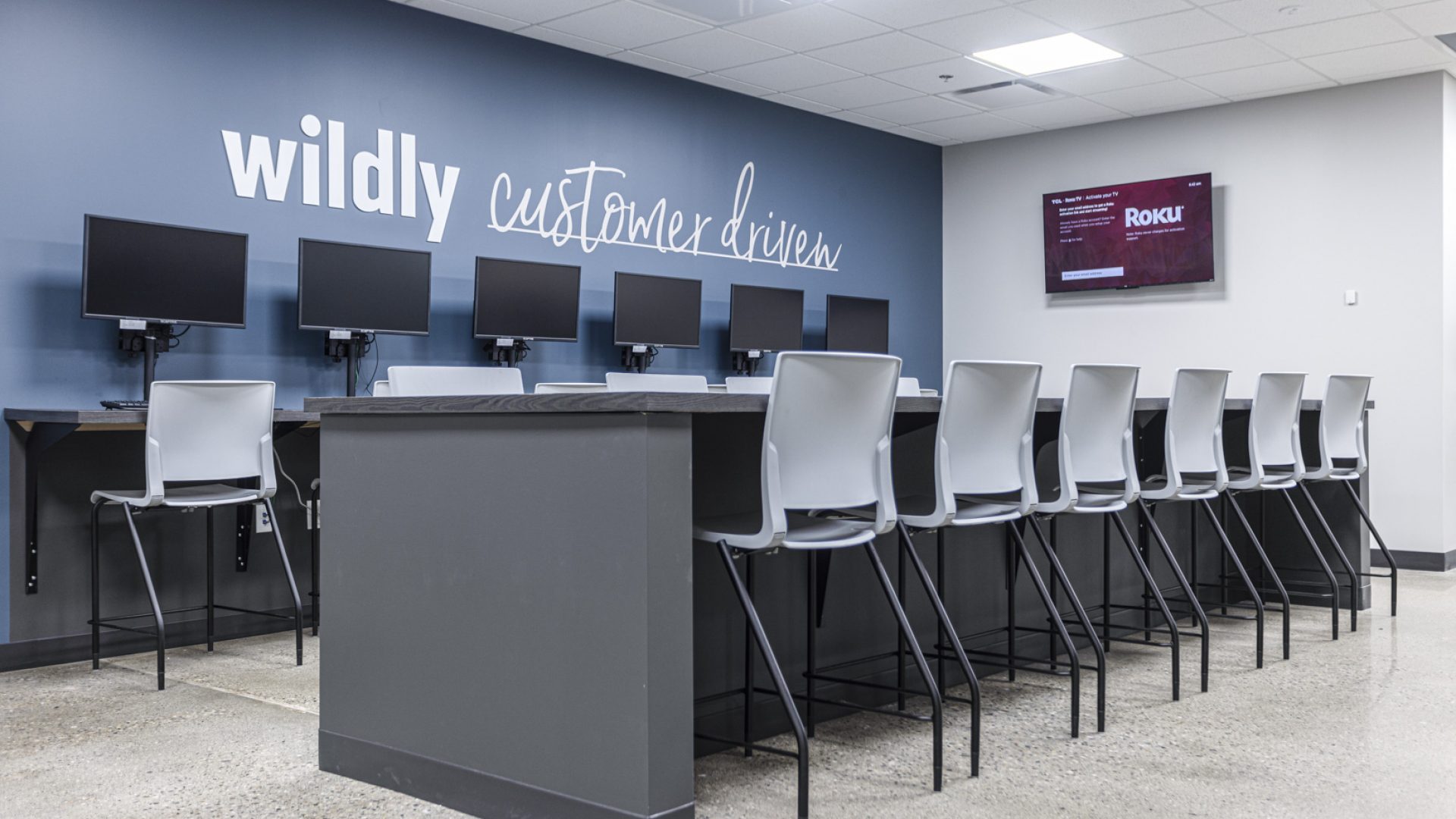 Custer was selected to work closely with Robinson Construction to bring Wildman Uniform's newly expanded office space to life through integrated furniture solutions–breathing new life into this quickly growing family business.
Wildman Uniforms, owned and operated by Wildman Business Group, is just one of the many Wildman family ventures based in Warsaw, Indiana.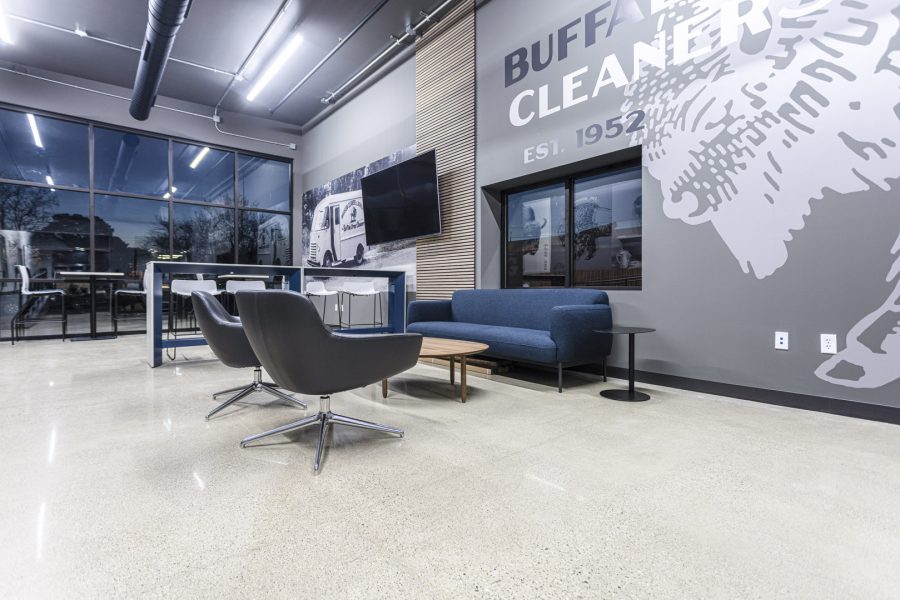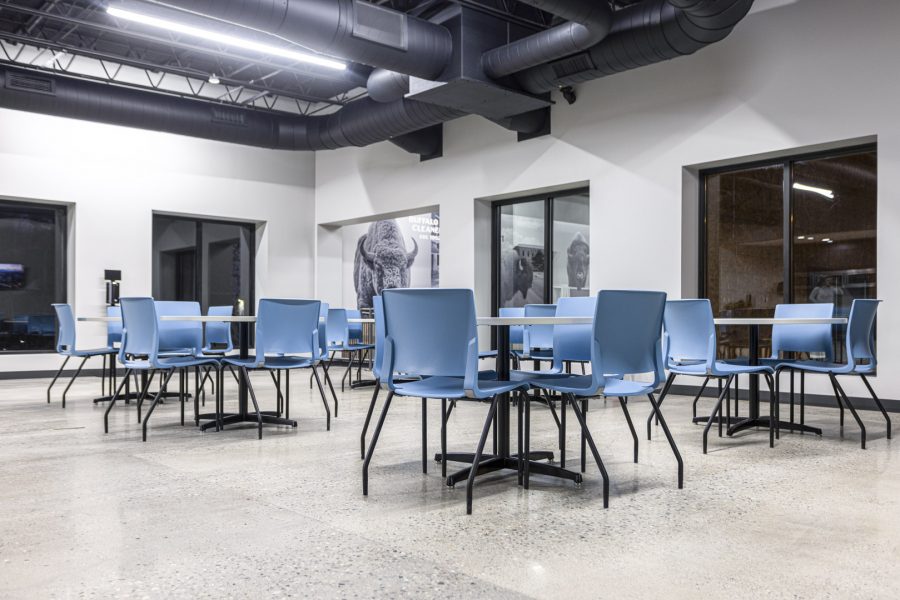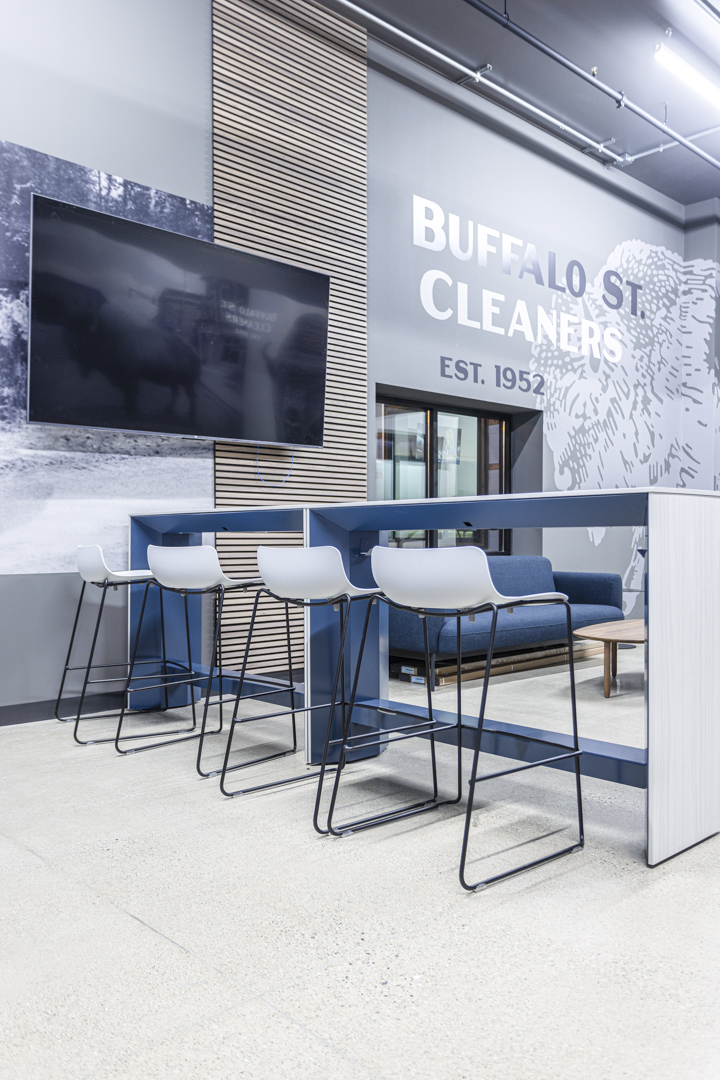 The company–tagged as a business's "image expert" through its provided services–is no stranger to the importance of branding. The new interior space creatively highlights the history of the business, as well as its mission, vision, and values.
Furniture provided by Custer included solutions for one large conference room, another medium-sized conference room, sales touchdown spaces, a customer service bullpen, and uniquely customized private offices.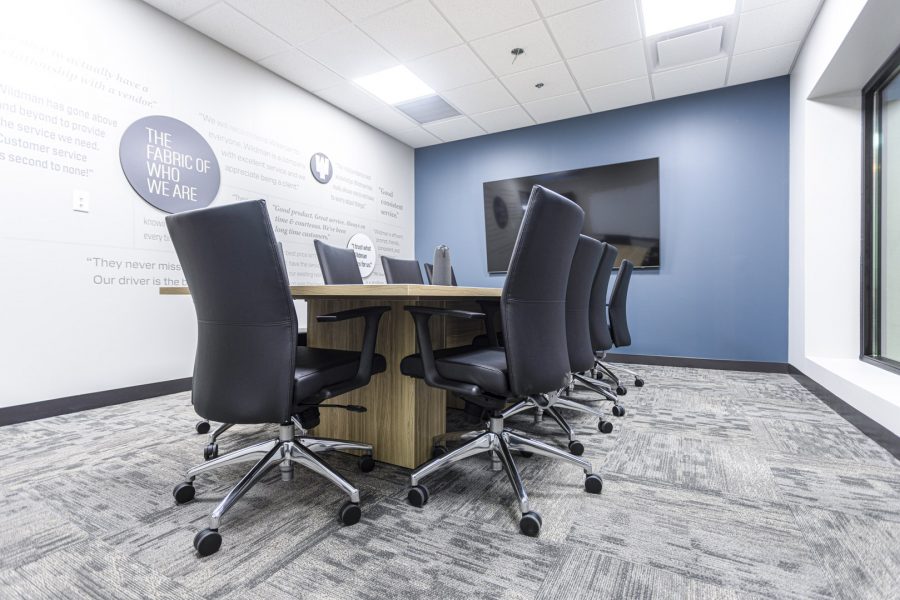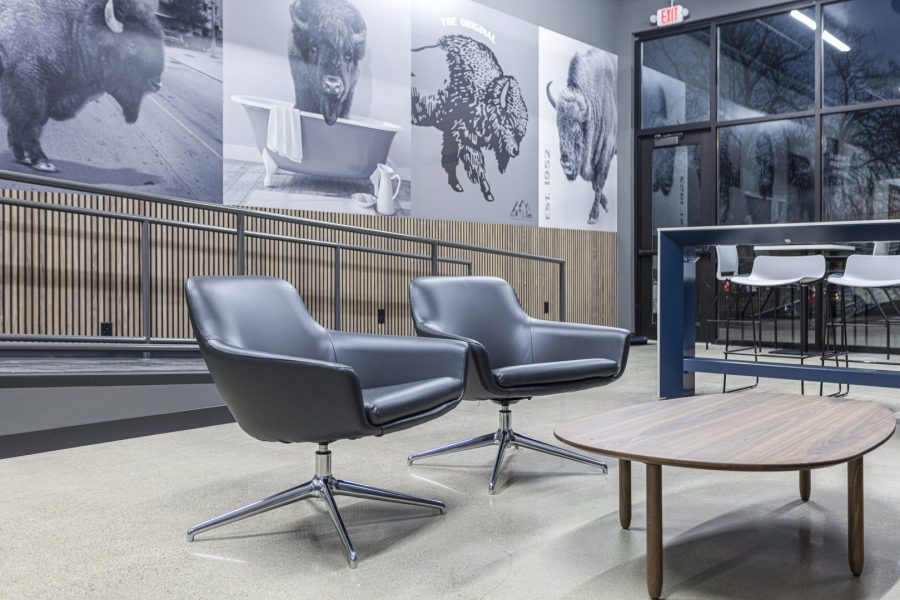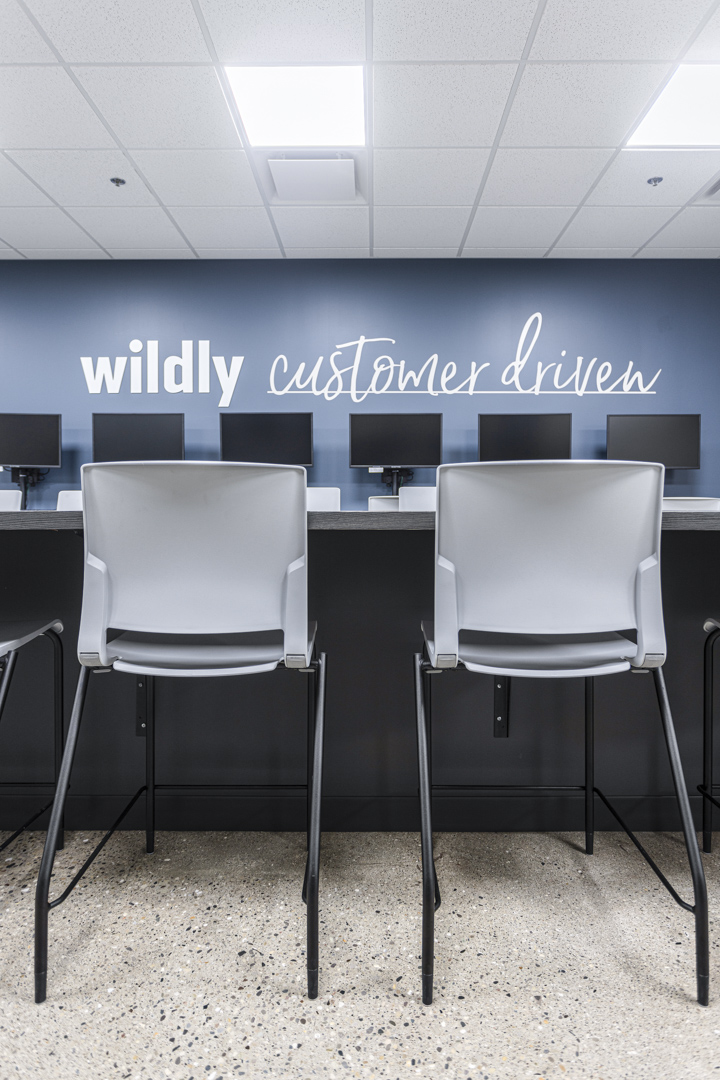 Products featured throughout this space include furniture by Steelcase, SitOnIt, Bludot, and Enwork.