Calvin University School of Business
Calvin University unveils new state-of-the-art building for business school students
Published On: 
Dec 19, 2022
Project Manager:
Tina Frain
Designer:
Claire Shoemaker
Client name
Calvin University
Location
Grand Rapids, Michigan
Architecture + Design
GMB Architecture + Engineering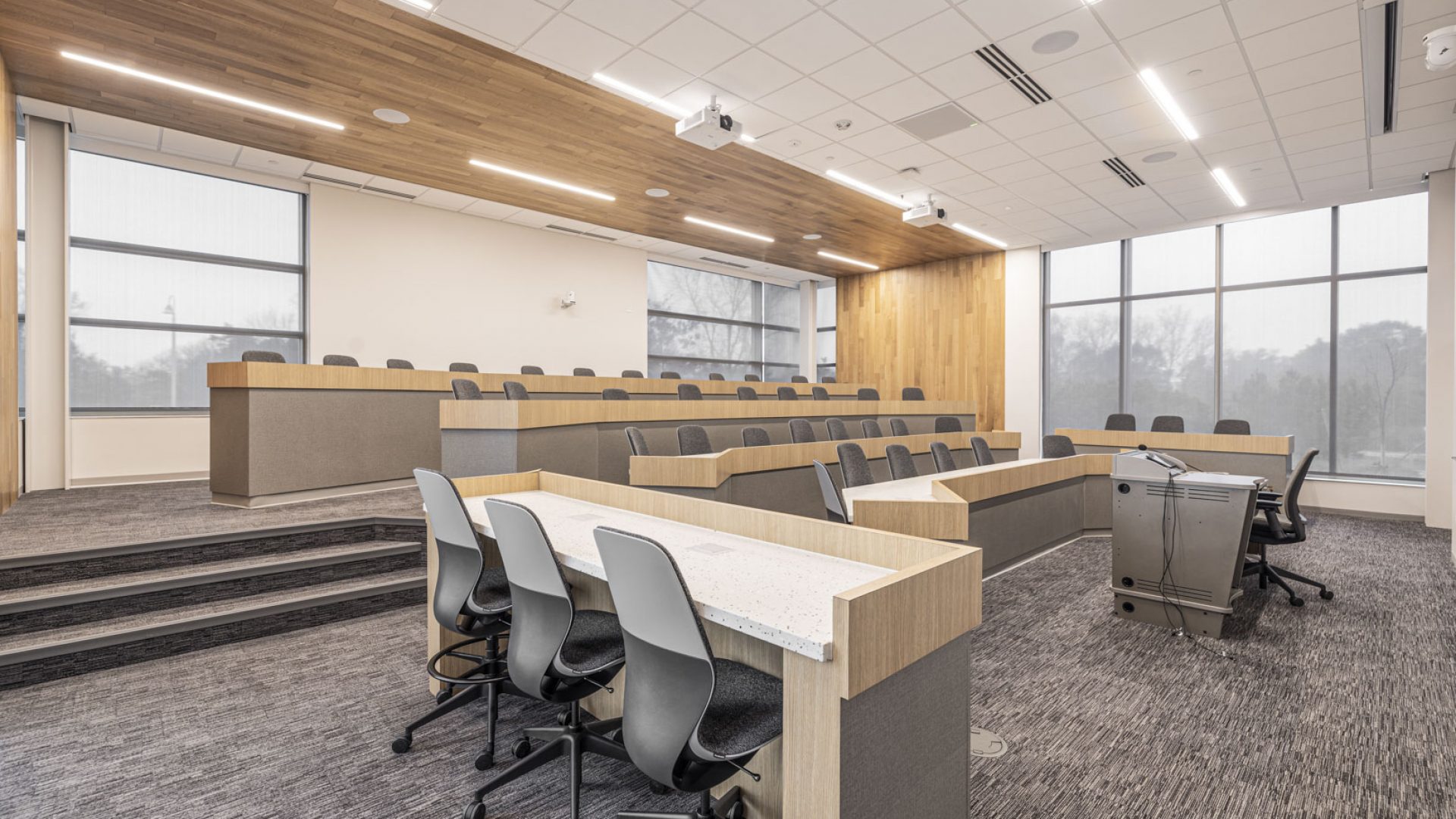 Calvin students and faculty are now able to enjoy new ways to collaborate in Calvin University's latest campus update.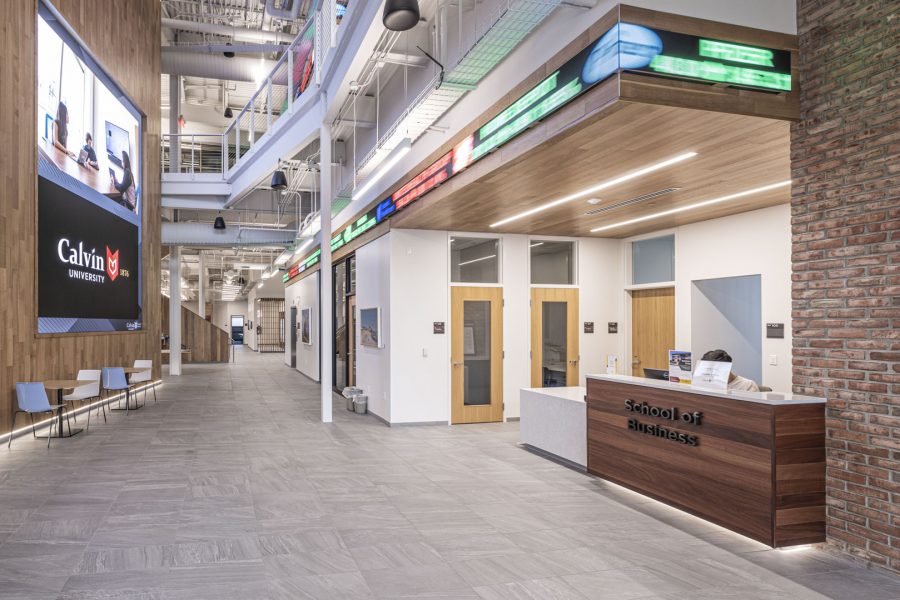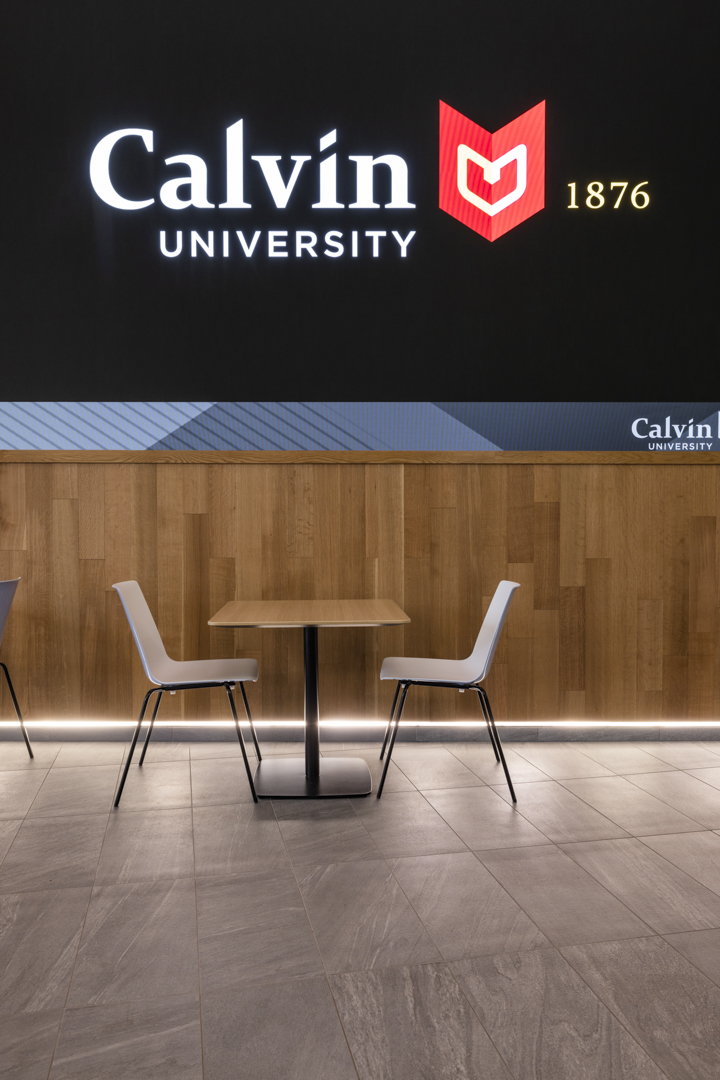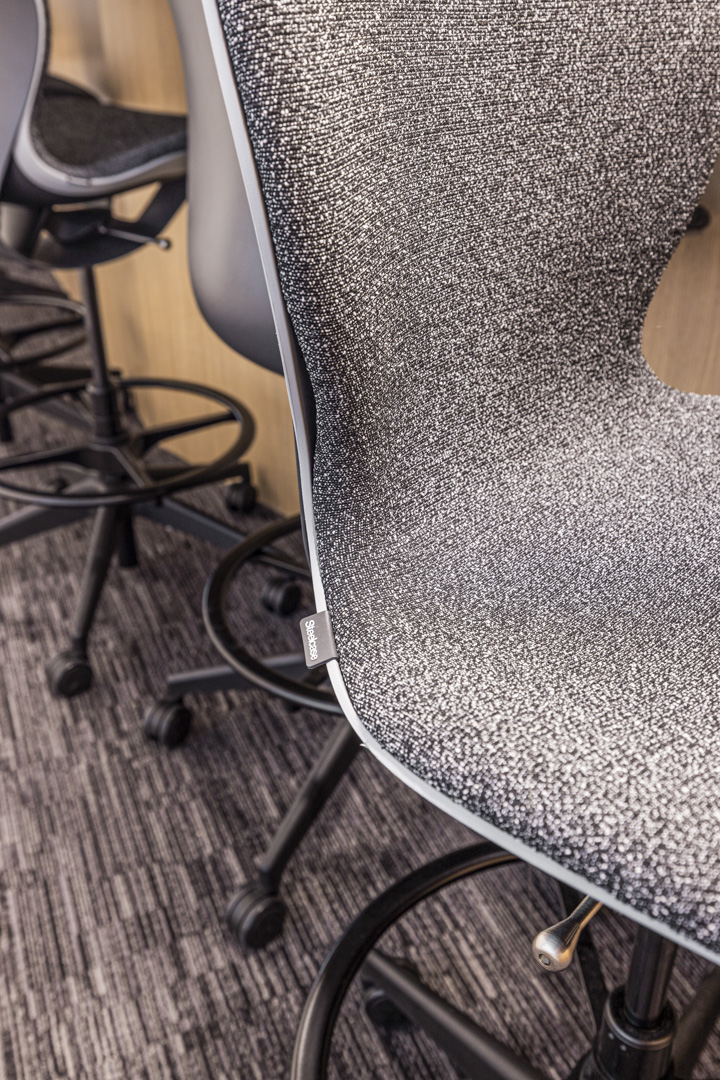 This new 24,900-square-foot education space features state-of-the-art classrooms with brand new furniture provided by Custer, new technology, access to plenty of natural light throughout the main atrium, and a live stock market ticker located on the first floor.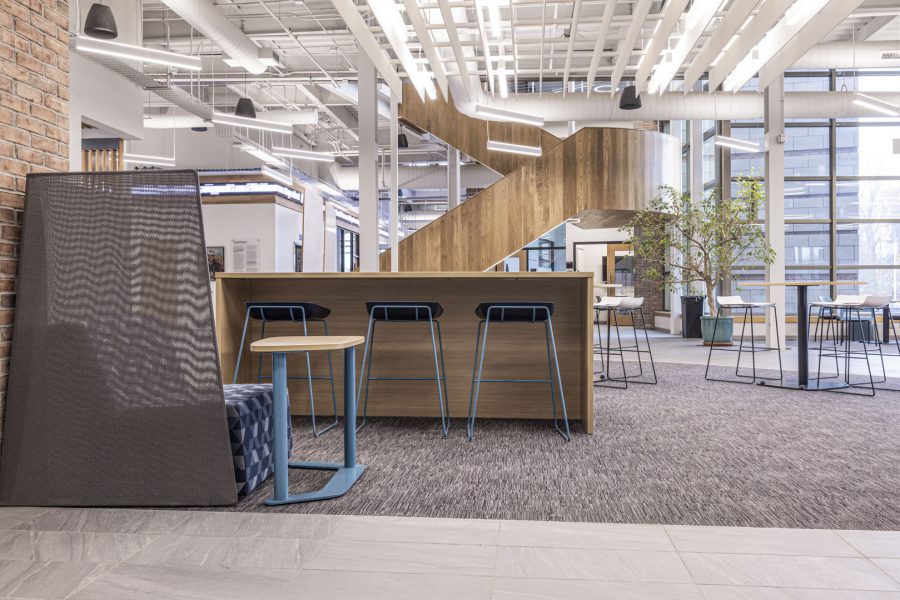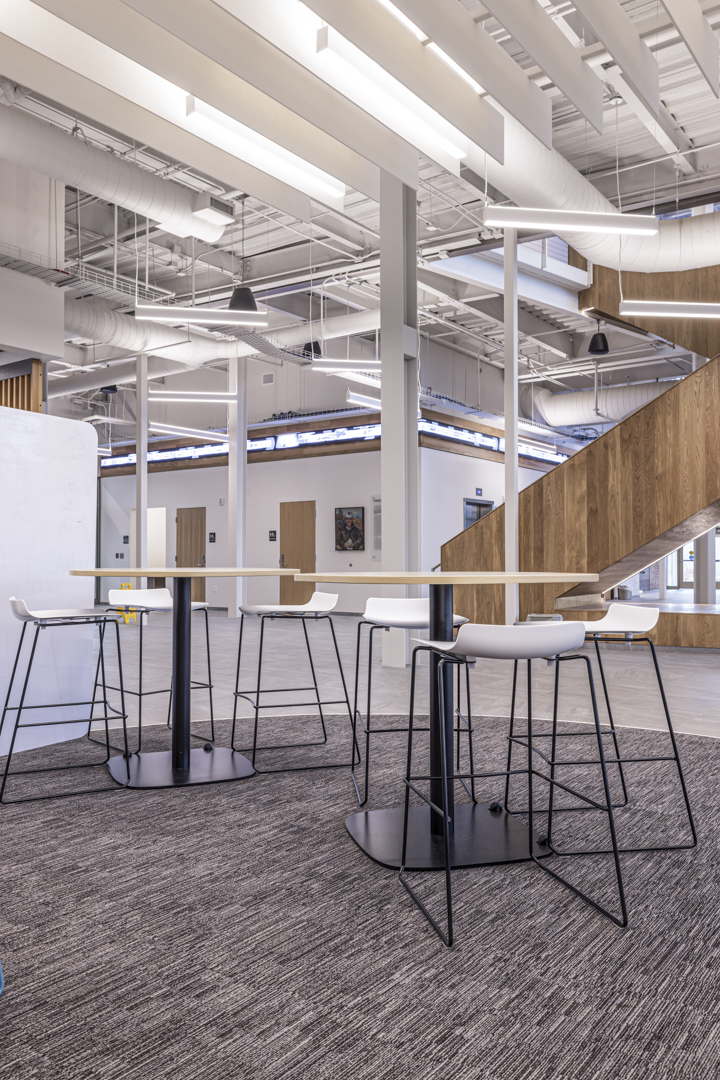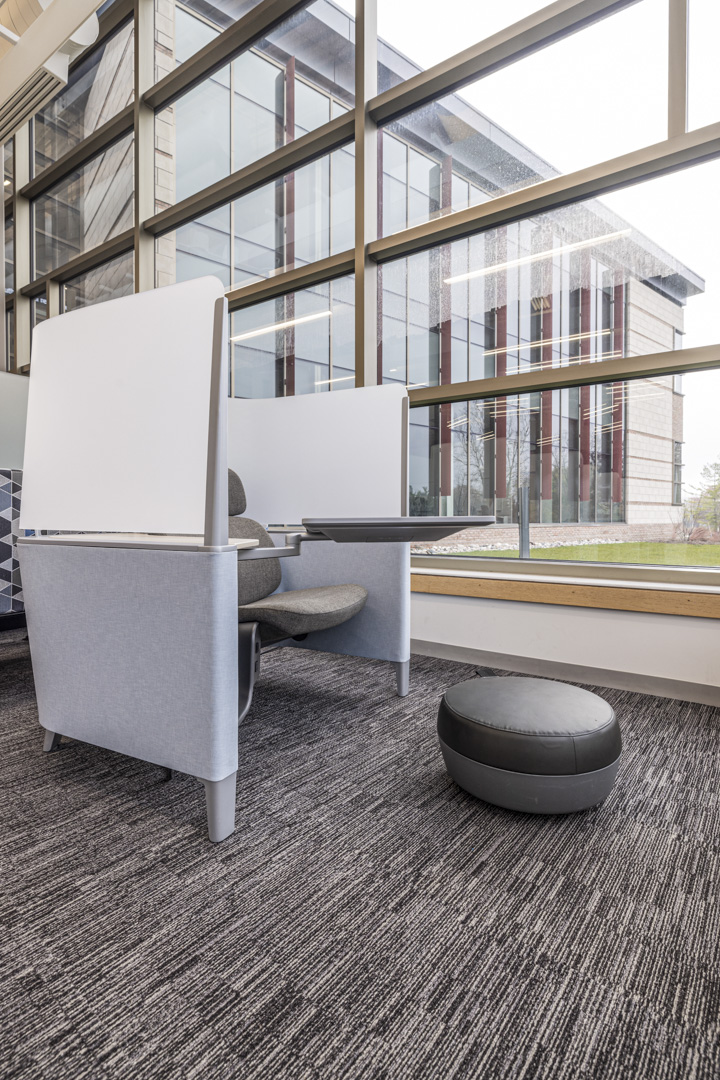 Calvin President Wiebe Boer described the new School of Business as an institution that will train the entrepreneurs, innovators and business leaders of the next generation.
Jim Ludema, dean of Calvin's School of Business, described the new building as a high-energy, uplifting environment that was built for student success, with plenty of areas for students to gather and collaborate.
– via MLive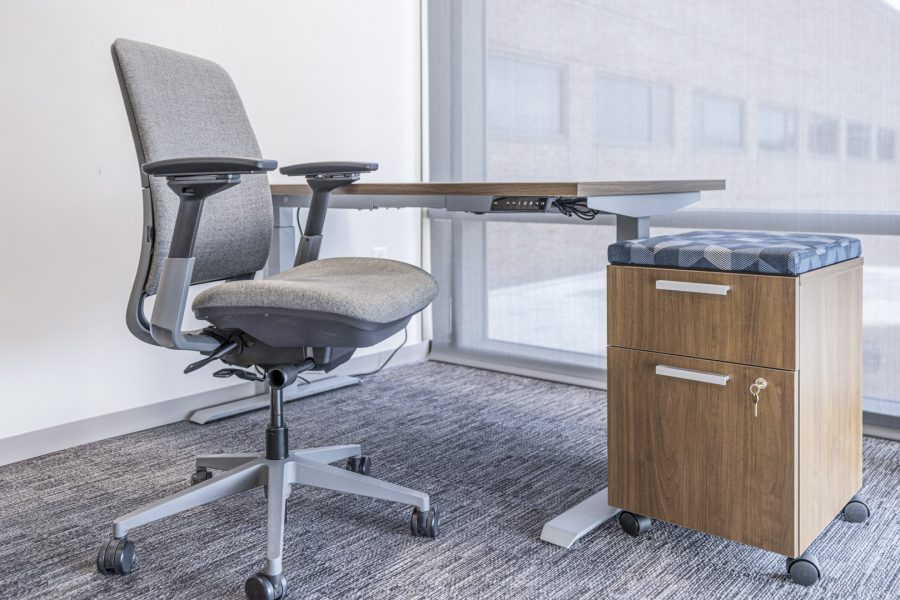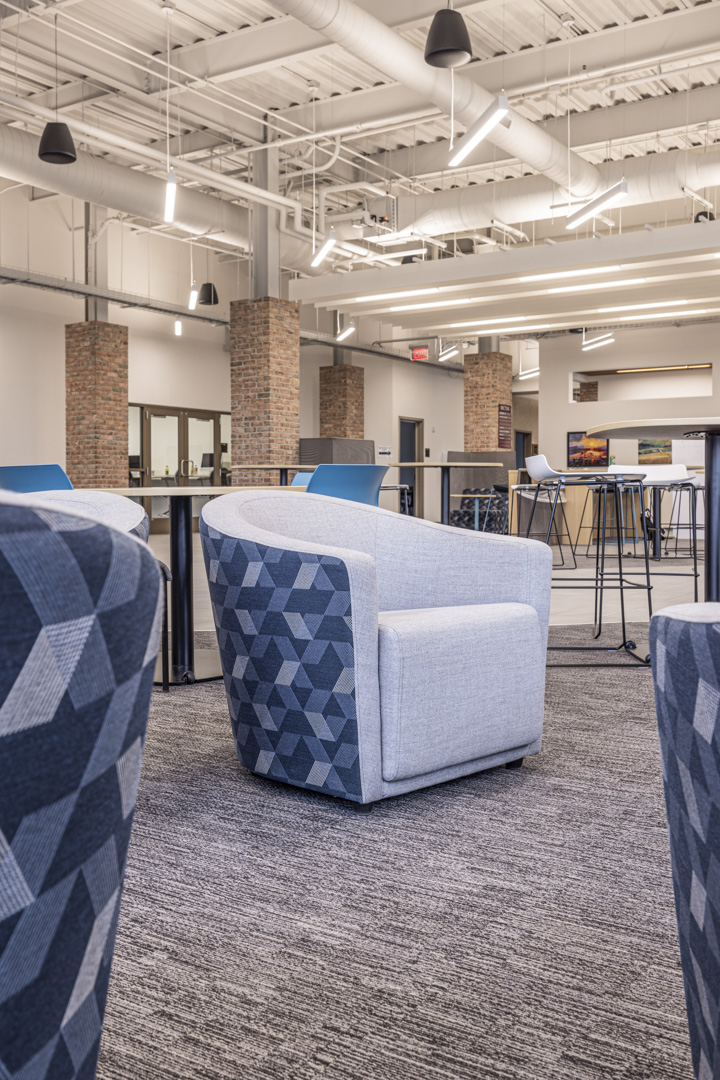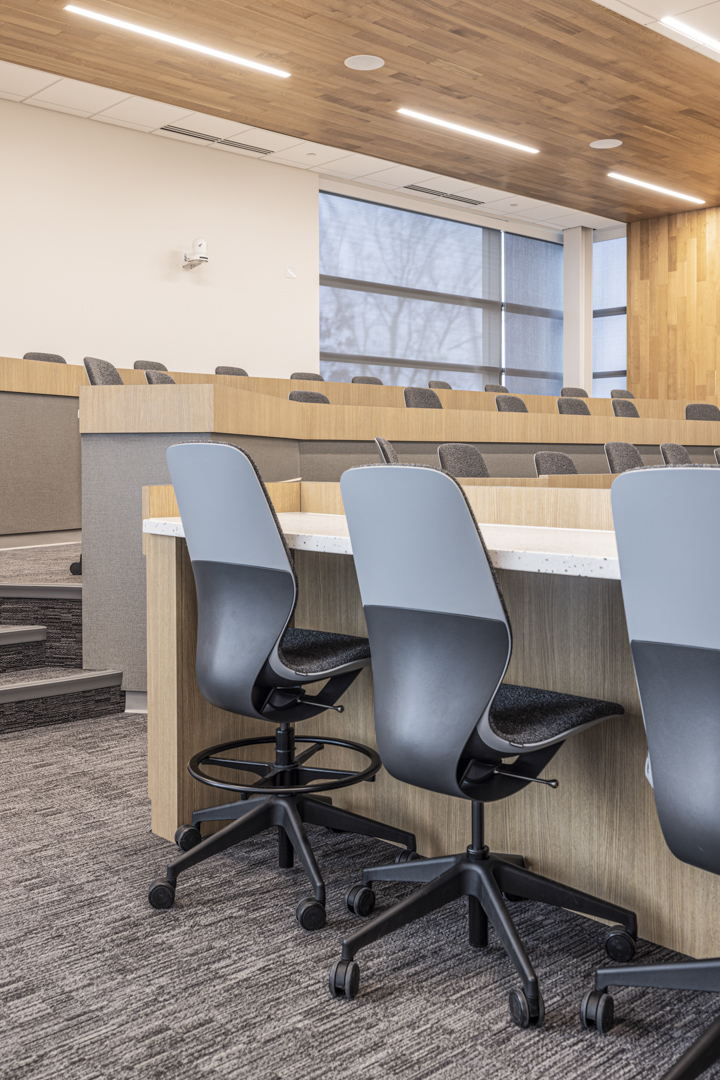 The new School of Business boasts four new classrooms, a large seminar room and five breakout rooms that each feature multiple postures and settings to promote collaboration.