Byron Center High School Van Singel Fine Arts Center Gainey Gallery
Award-winning auditorium for theater students and the community receives interior updates to Gainey Gallery
Published On: 
Dec 19, 2022
Project Manager:
Tracy Helmus
Designer:
Claire Shoemaker
Client name
Byron Center Public Schools
Location
Byron Center, Michigan
Project Contact
Hailey Groendyk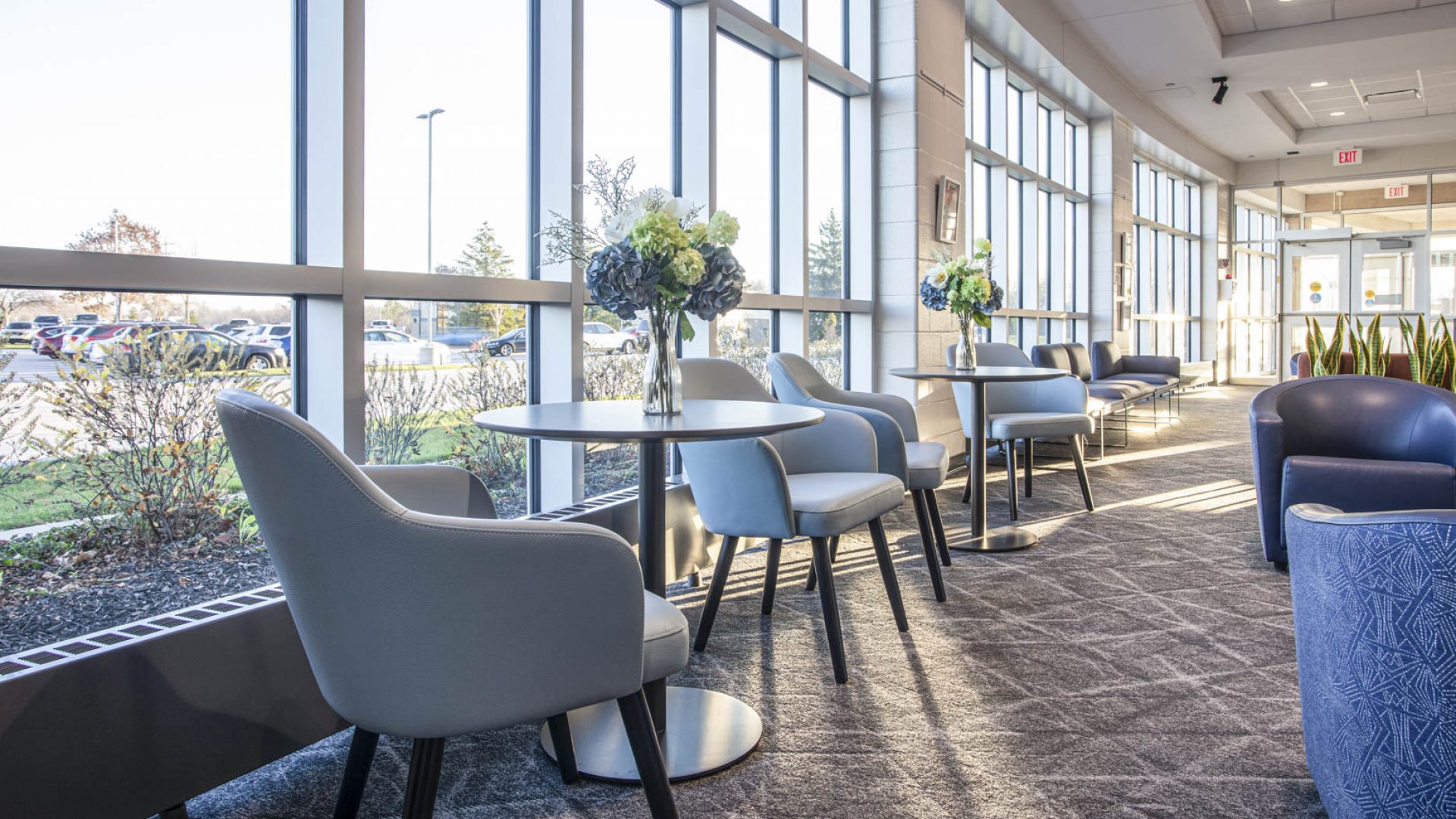 Byron Center's Van Singel Fine Arts Center Auditorium is used for school and community theater, and features state-of-the-art accommodations for professional performances. The 6,000-square-foot facility recently underwent updates to its foyer and box office, known as the Gainey Gallery, where guests are first welcomed to the award-winning auditorium.
Although the auditorium itself was left untouched in the recent updates to the space, the school district selected Custer as its partner to provide new furniture throughout the vast Gainey Gallery.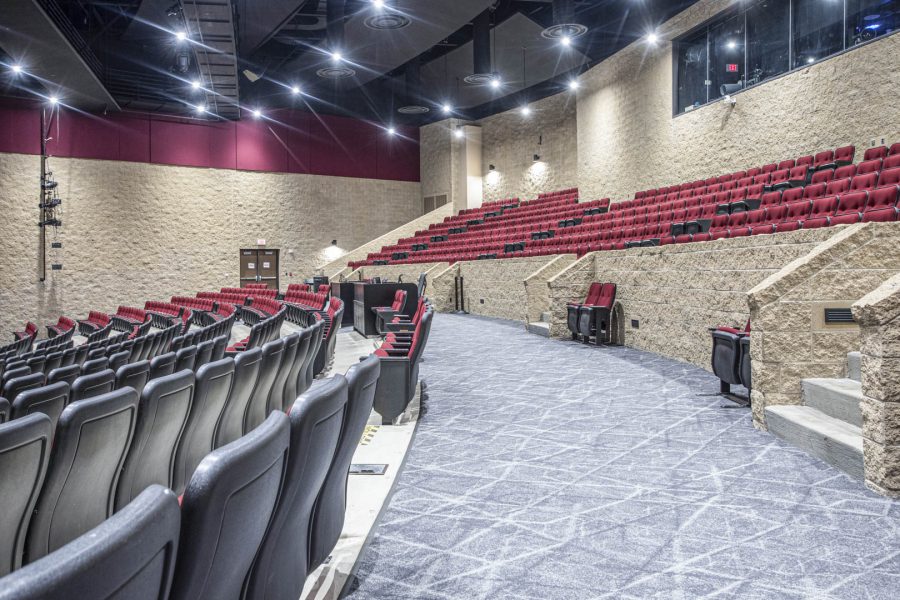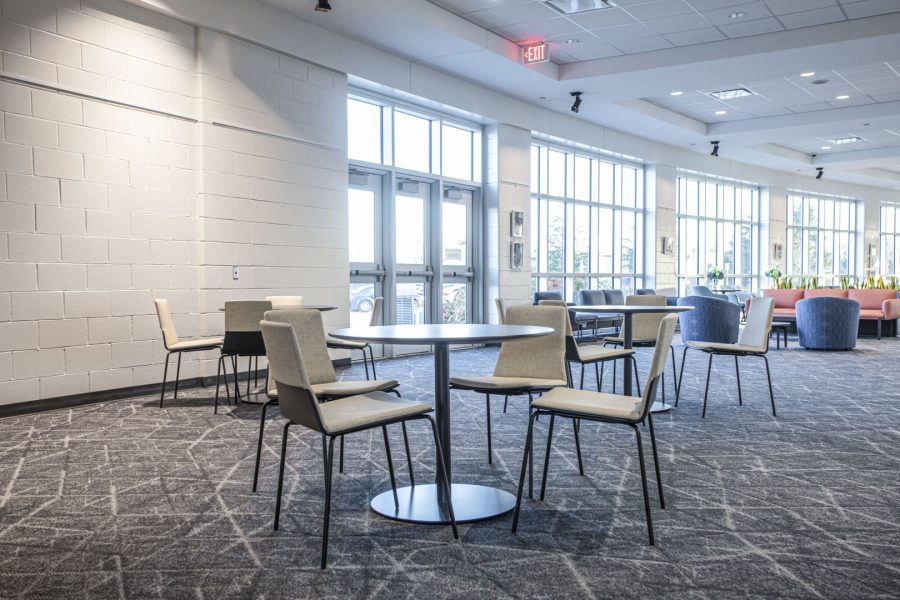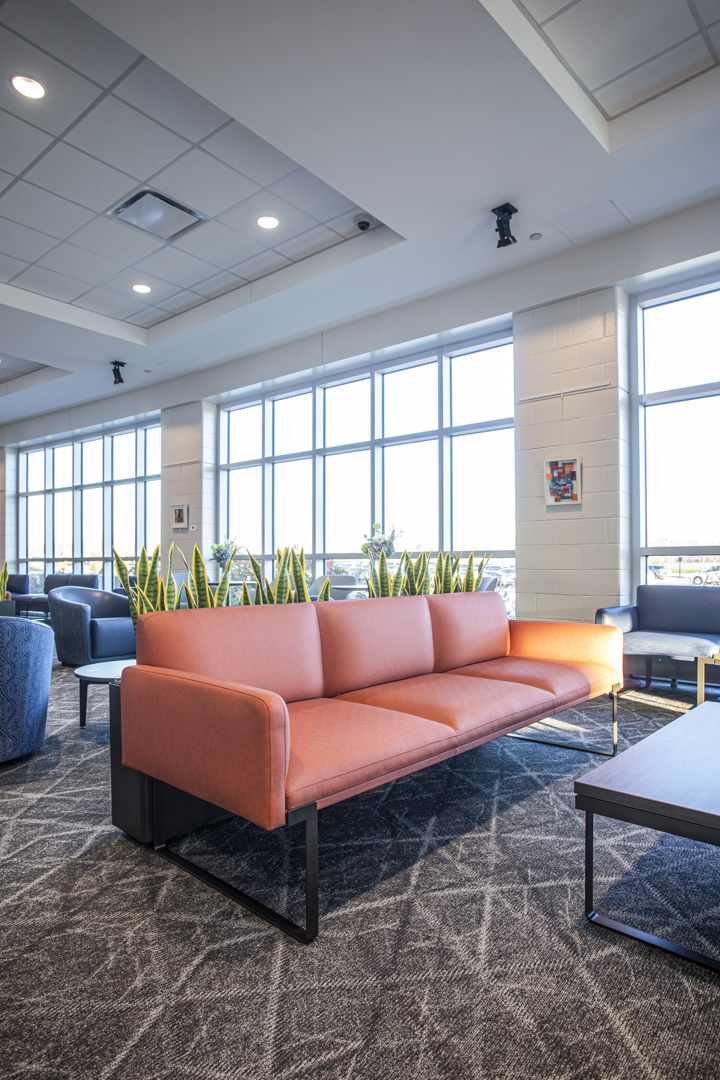 The auditorium itself seats 796 individuals and relies on the generosity of ticket patrons, individual donors, community and corporate partners to fund its programs.
In addition to being the main foyer for the auditorium, the Gainey Gallery frequently serves students and the public as a hosting area for art exhibits and artist receptions.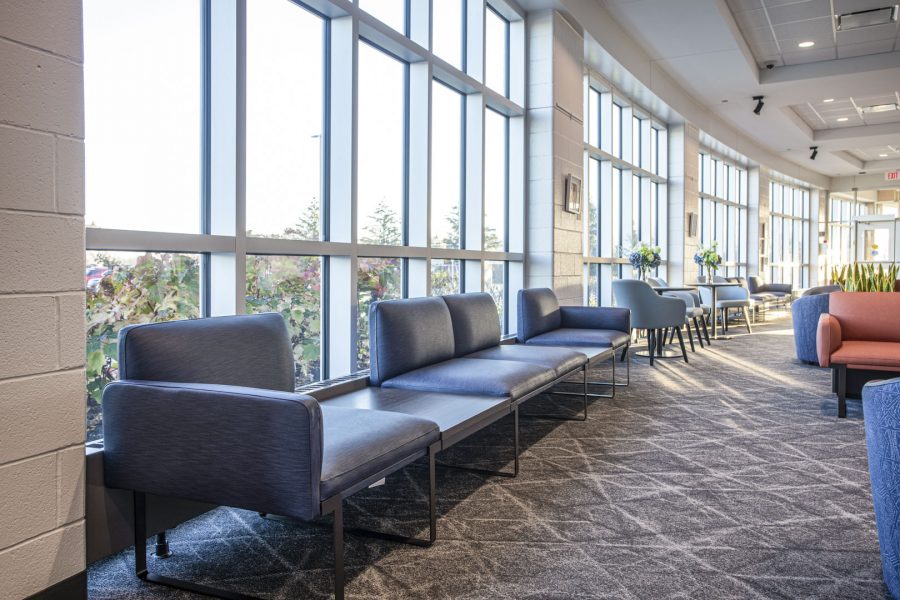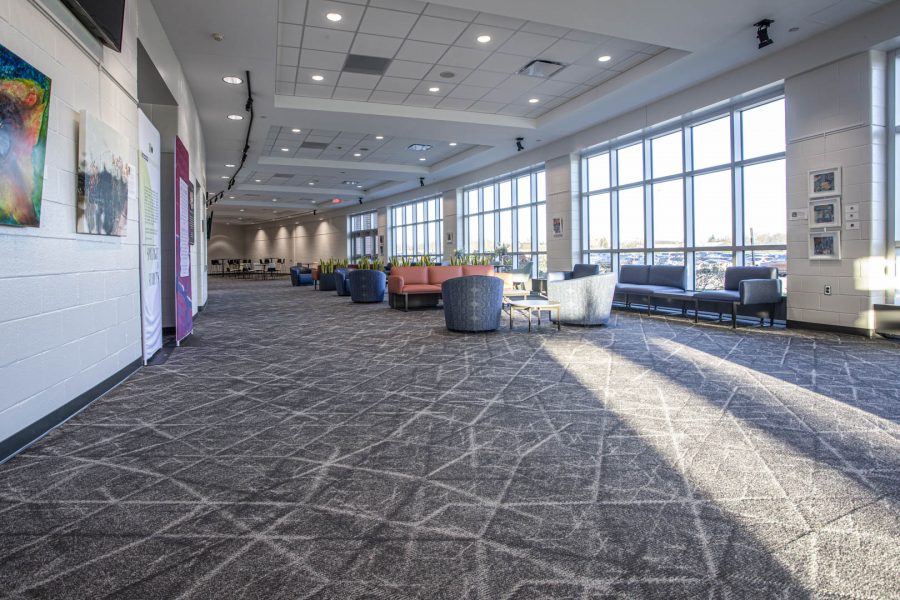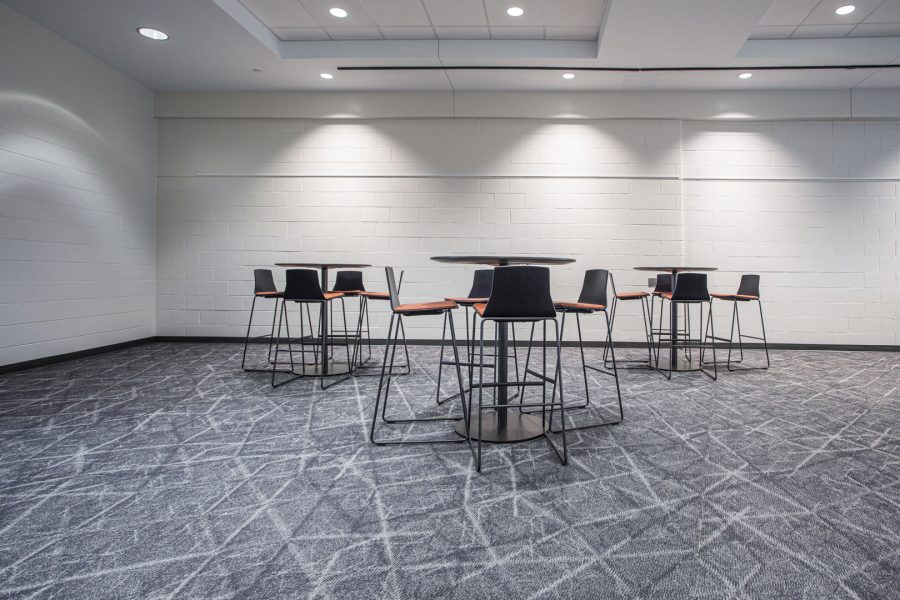 The completed renovations included new flooring, fresh paint on the walls, a new ceiling, brand new furniture provided by Custer, new carpentry in the box office, and an office relocation for the school's Tech Director.