Catherine's Health Center - Wyoming
Catherine's Health Center partners with Custer and its partner companies for the non-profit's fourth location
Published On: 
Dec 19, 2022
Project Manager:
Tracy Helmus
Client name
Catherine's Health Center
Location
Wyoming, Michigan
Construction
Rockford Construction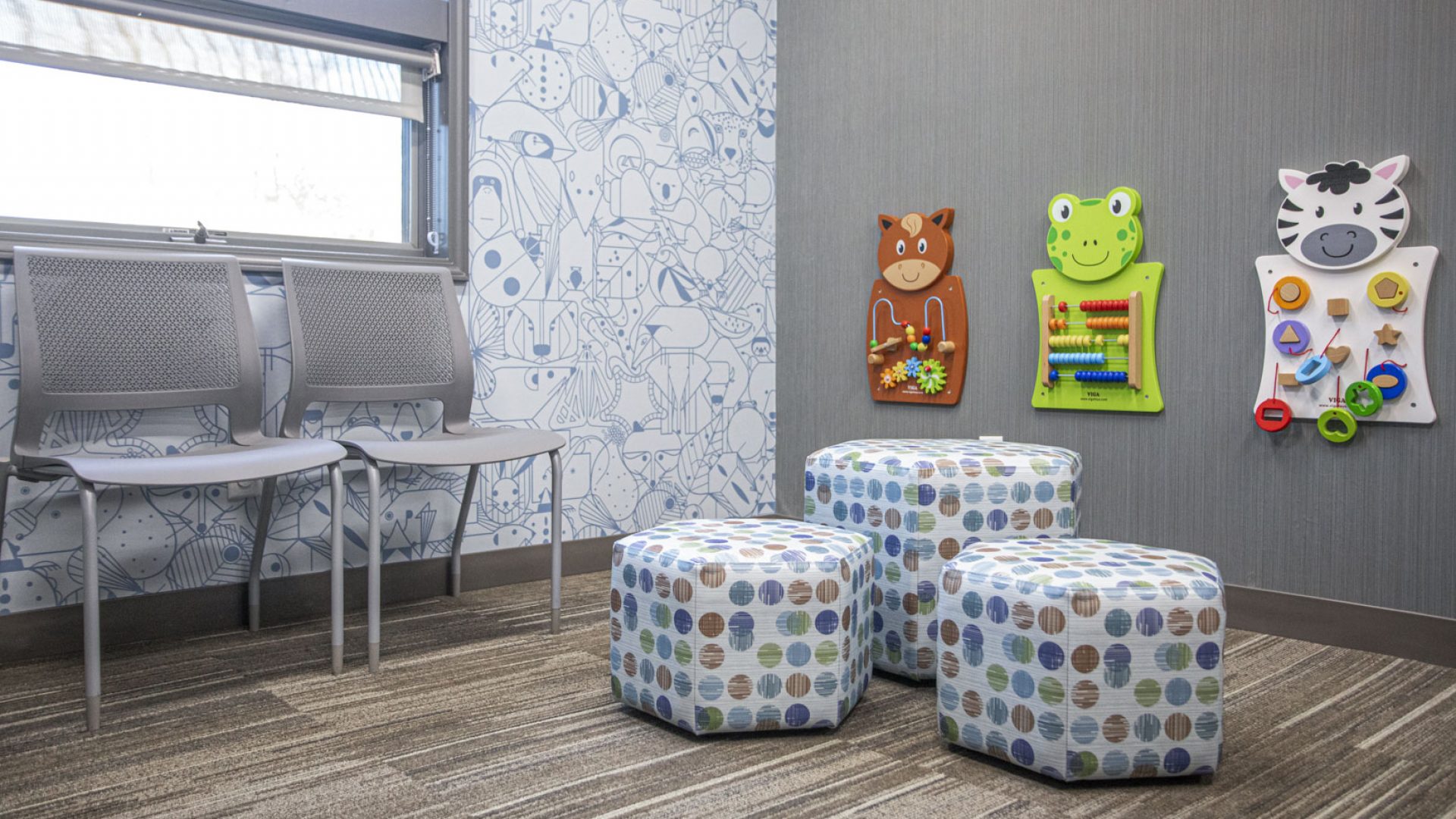 The newest location for the local non-profit is part of an expansion of its services to now provide primary health, dental and behavioral health care to patients of all ages within the West Michigan community.
Previous to this expansion, Catherine's Health Center served about 2,000 patients annually. That number is expected to have jumped to about 19,000 people with the addition of the health center's latest location.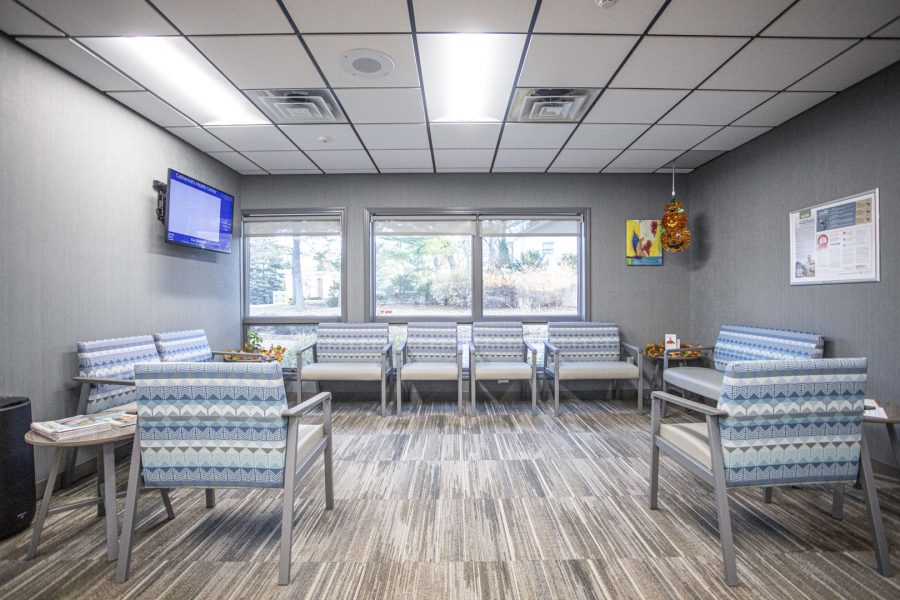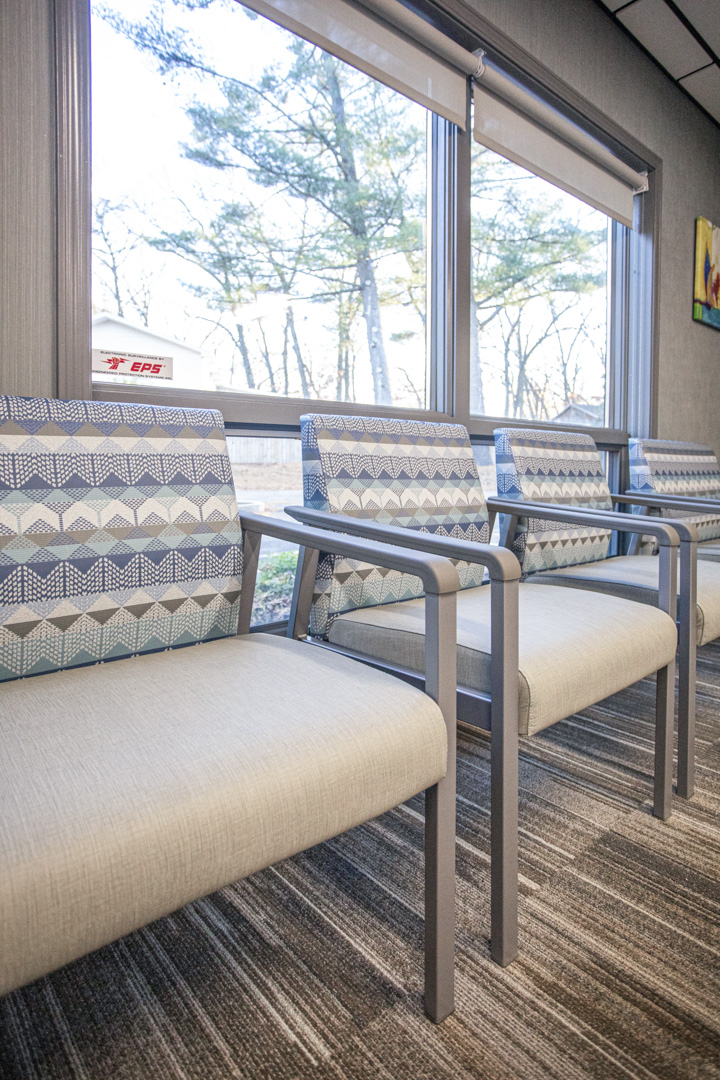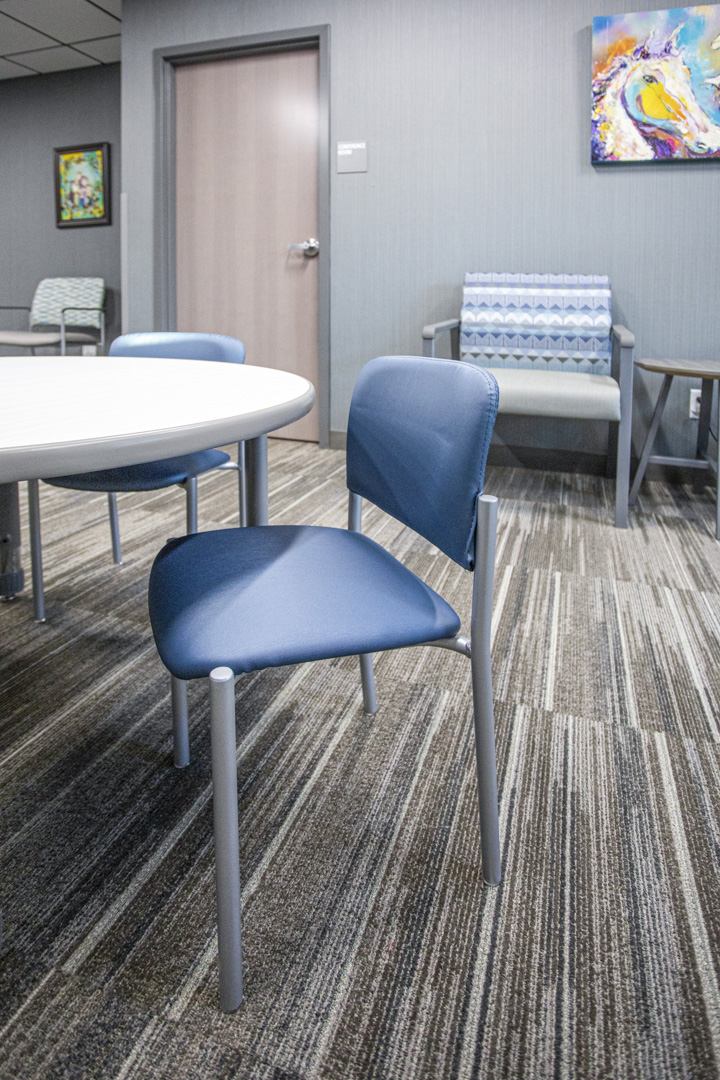 Catherine's Health recently acquired the building at 950 36th Street SW with the goal of making the interior space look and feel more like their own.
Custer provided the furniture throughout the new healthcare space–which features a clinical space on the first floor for patient care, and a lower level area to serve as administrative offices.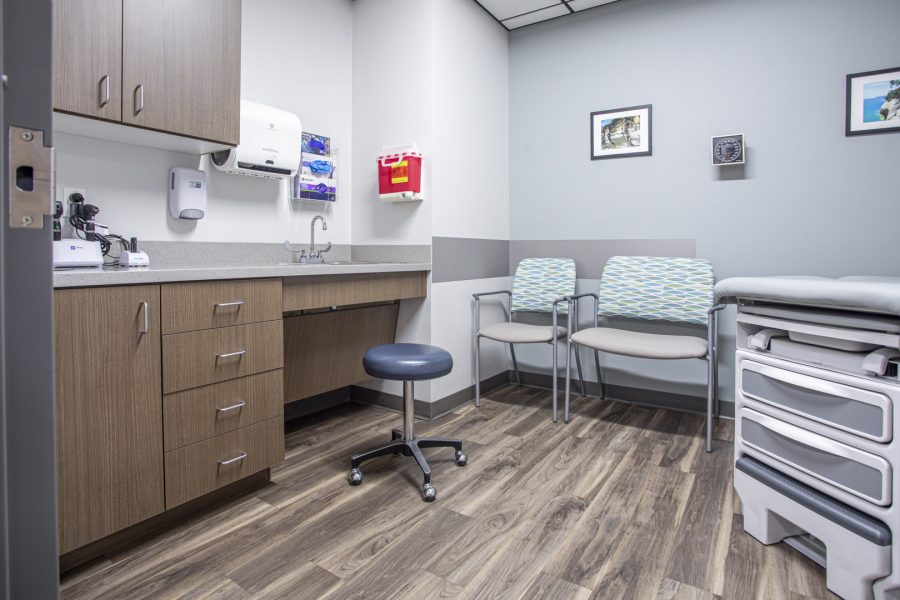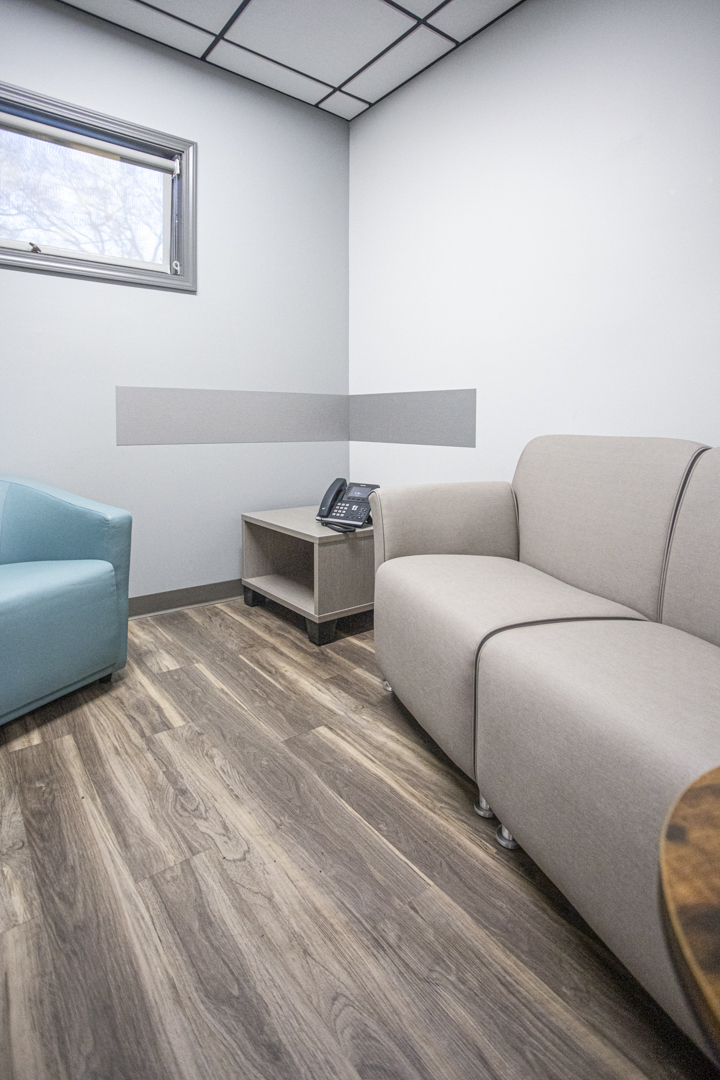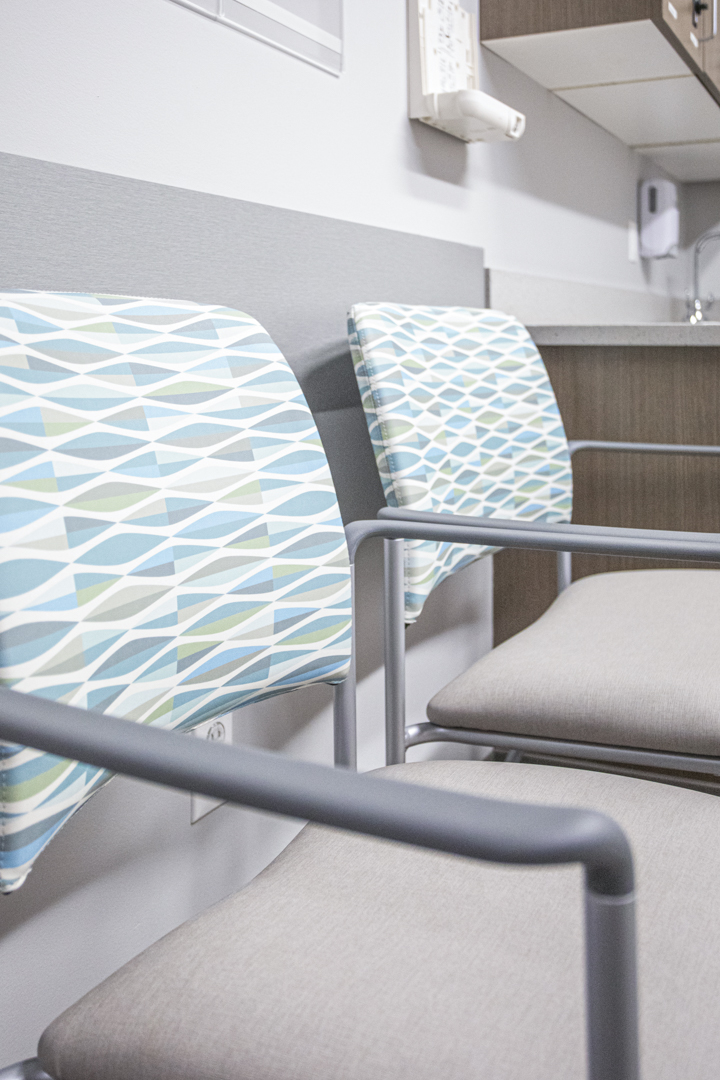 Technology and lighting throughout was provided by Custer partner company CS Erickson.
Some specific environment solutions provided by Custer include a welcoming new patient waiting area, exam rooms, private administrative offices, a new break room for staff, and a vibrant and collaborative conference room.
Products showcased throughout the space include furniture by Steelcase, Krug, Sit On It, Great Openings, AMQ, Loftwall, Safco, and Grand Rapids Chair.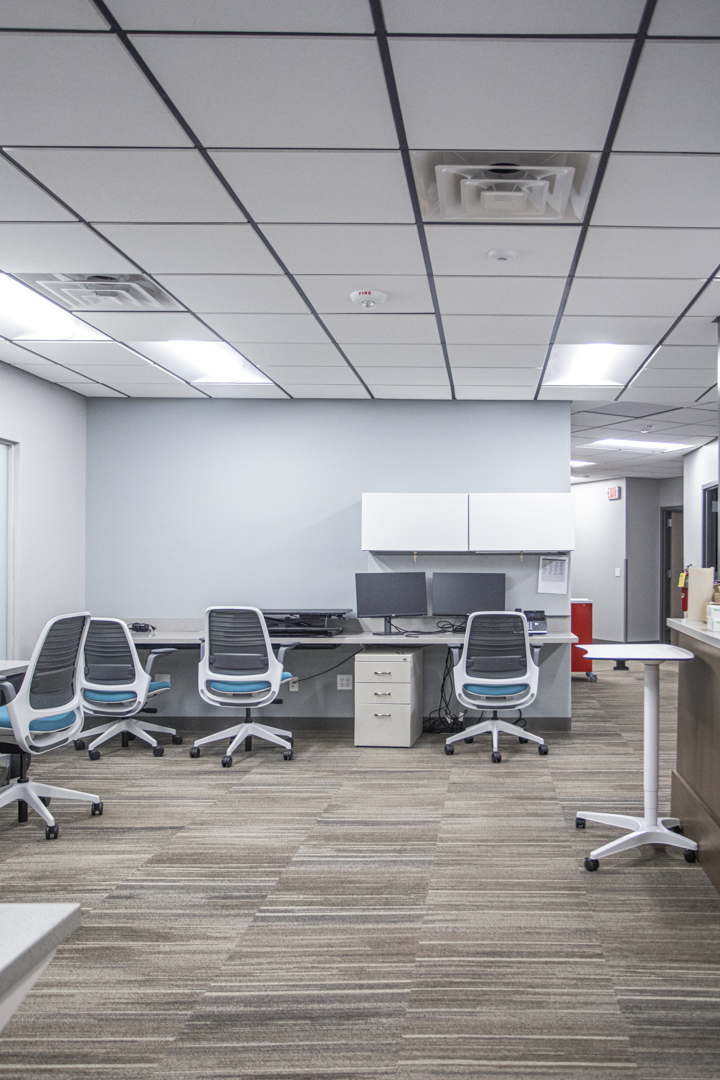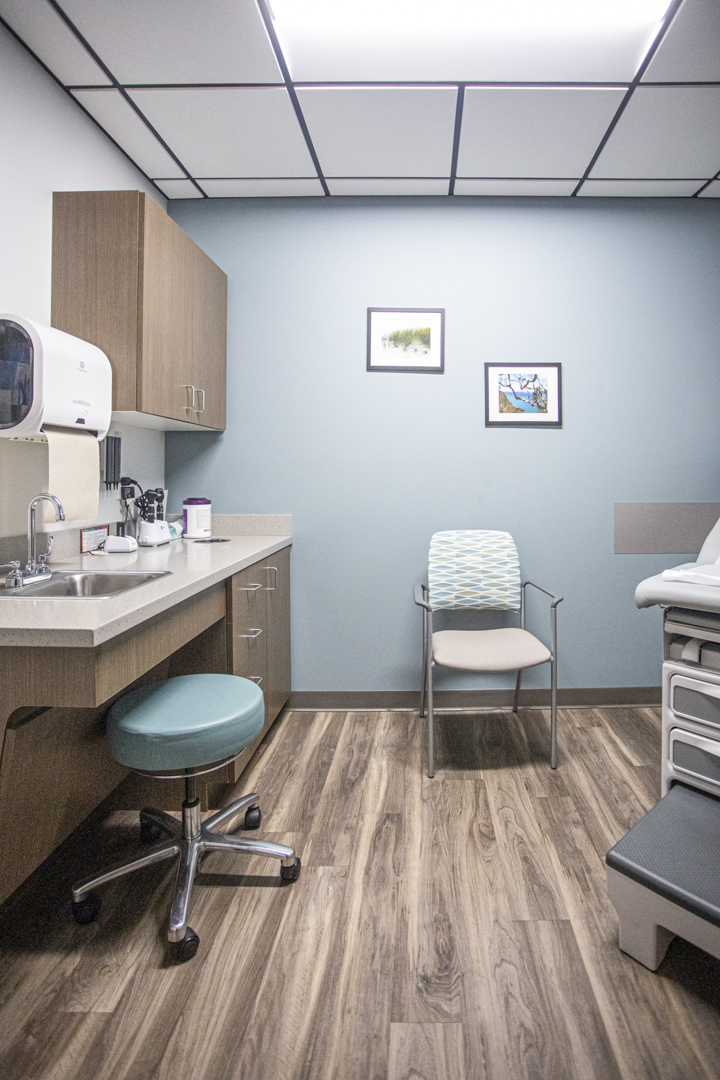 Flooring was provided by Custer partner company Century Flooring throughout the interior.
The goal for this design was to provide a warm environment for patients to receive care.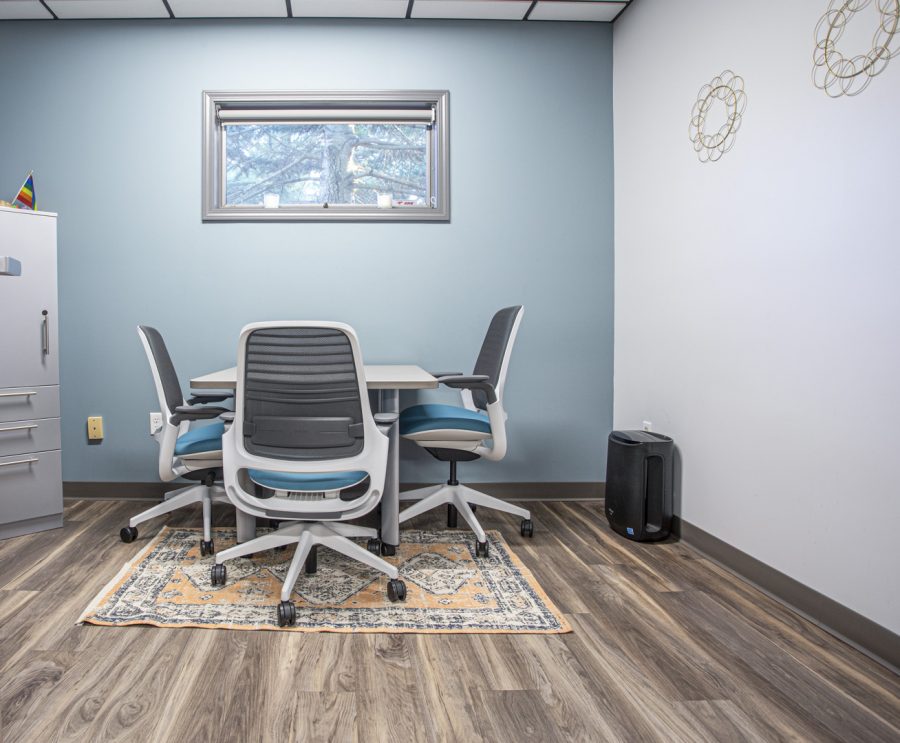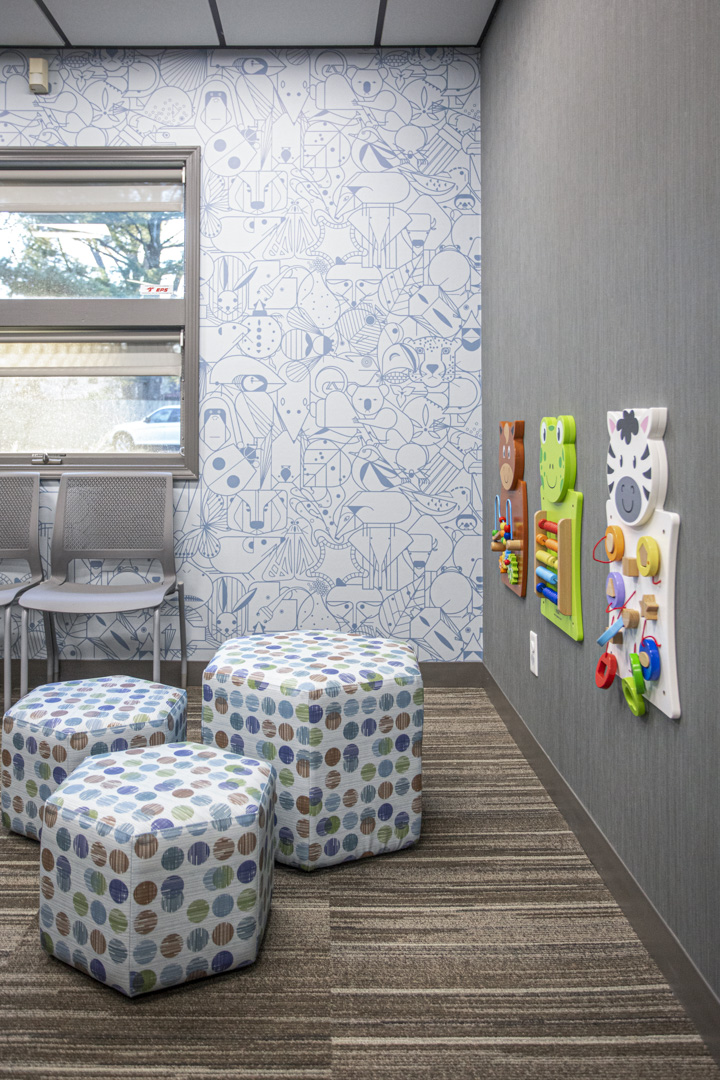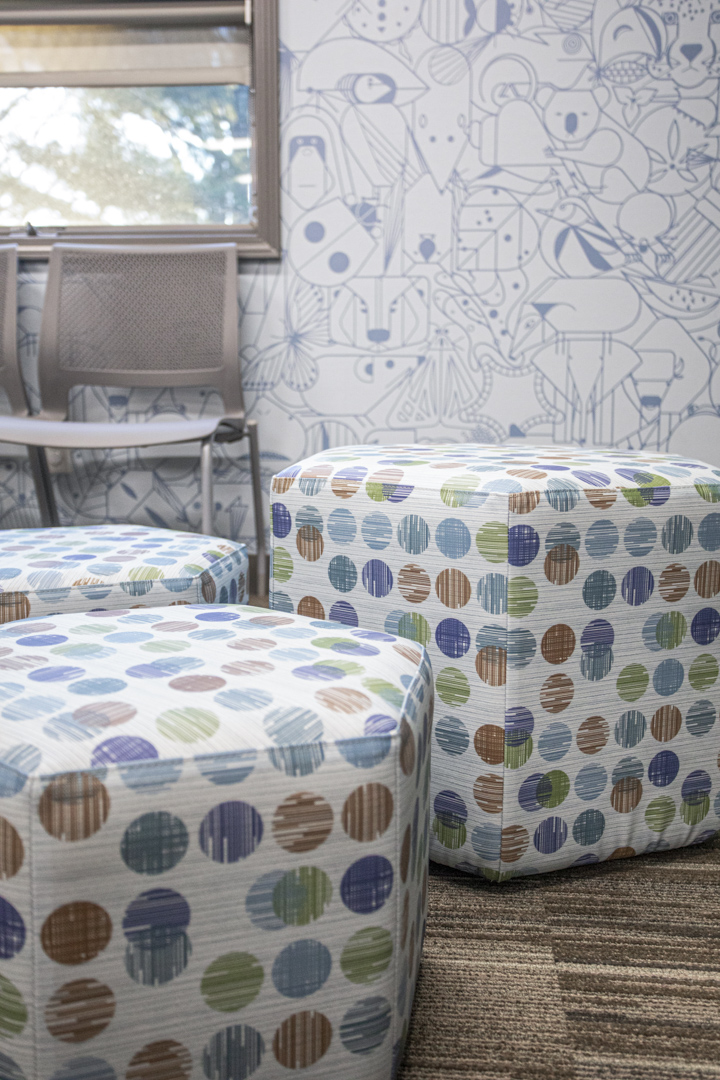 A special feature of this space is a fun children's area in the waiting room that boasts a playful wall covering from Designtex.