Future of healthcare innovation
Published On: 
Dec 29, 2022
Project Manager:
Erin Reichle
Location
Grand Rapids, Michigan
Architecture + Design
Smith Group
Construction
Rockford Construction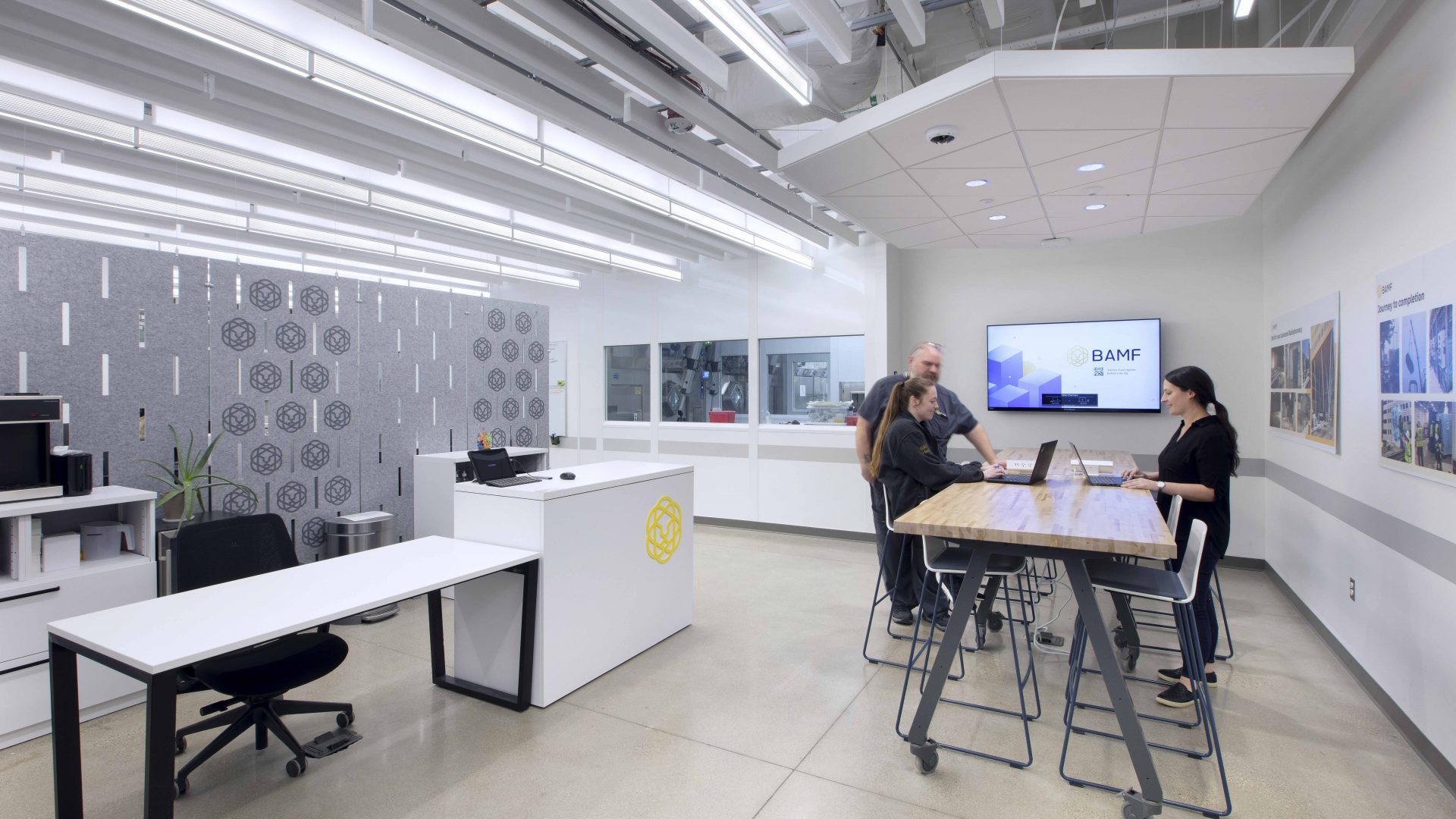 BAMF Health's new global headquarters, located along Grand Rapids' medical mile inside the Doug Meijer Medical Innovation Building, is now home to the team that implements state-of-the-art technology in advanced cancer treatments.
BAMF–an acronym for Bold Advanced Medical Future–officially opened its global headquarters in the summer of 2022, followed by the grand opening of its clinic and radio pharmacy, which officially opened to patients in Fall of 2022.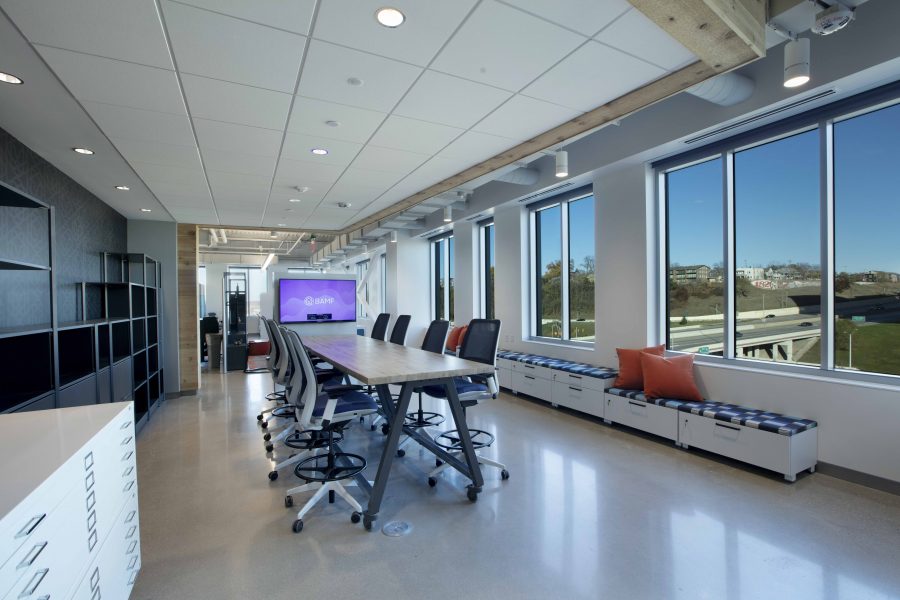 "BAMF's presence on the Medical Mile and future expansion in Southeast Michigan will build on our strength in the life sciences and health care industries, diversifying our economy and creating good-paying jobs for Michiganders."
– Dr. Anthony Chang, BAMF CEO and Founder
The modern design of this intentional new workplace provides a collaborative and innovative environment for the team behind it all.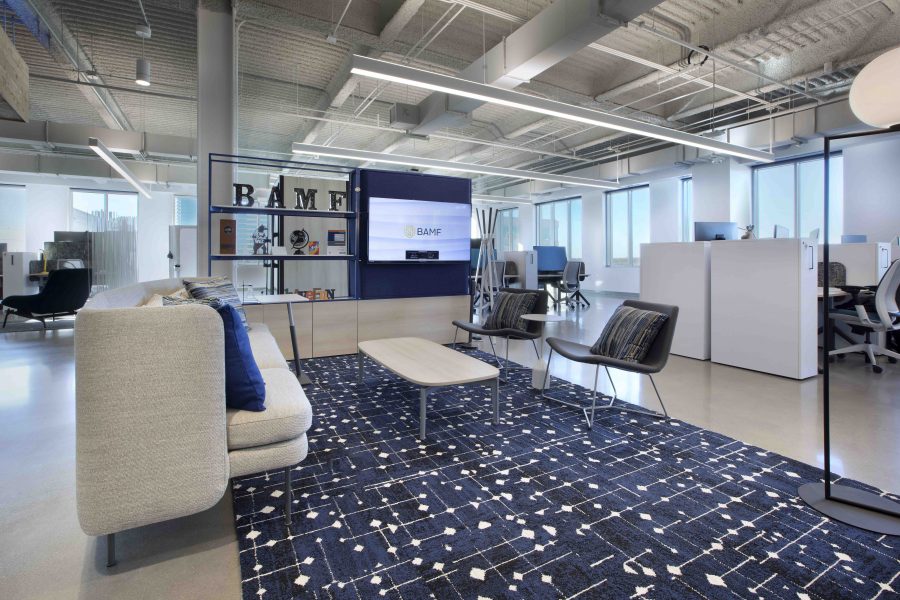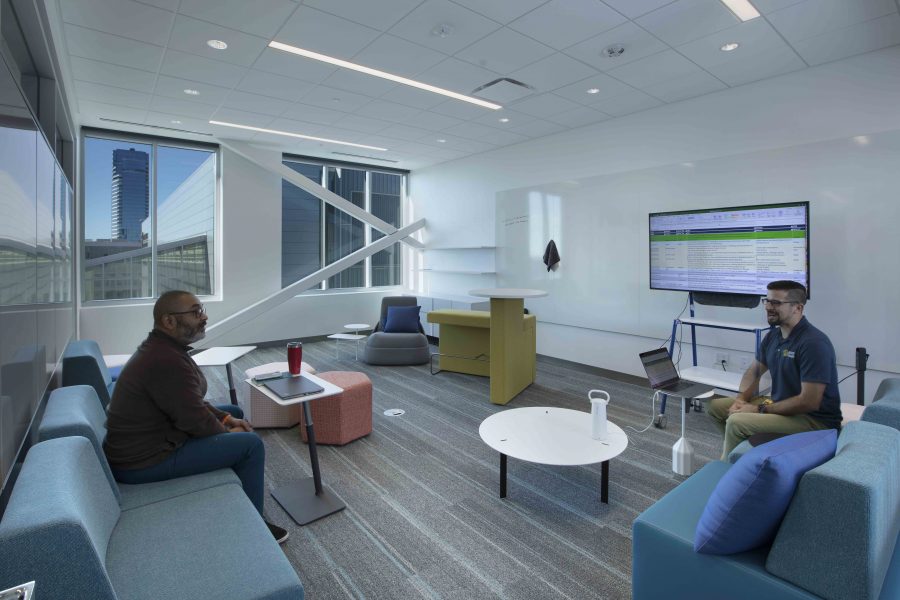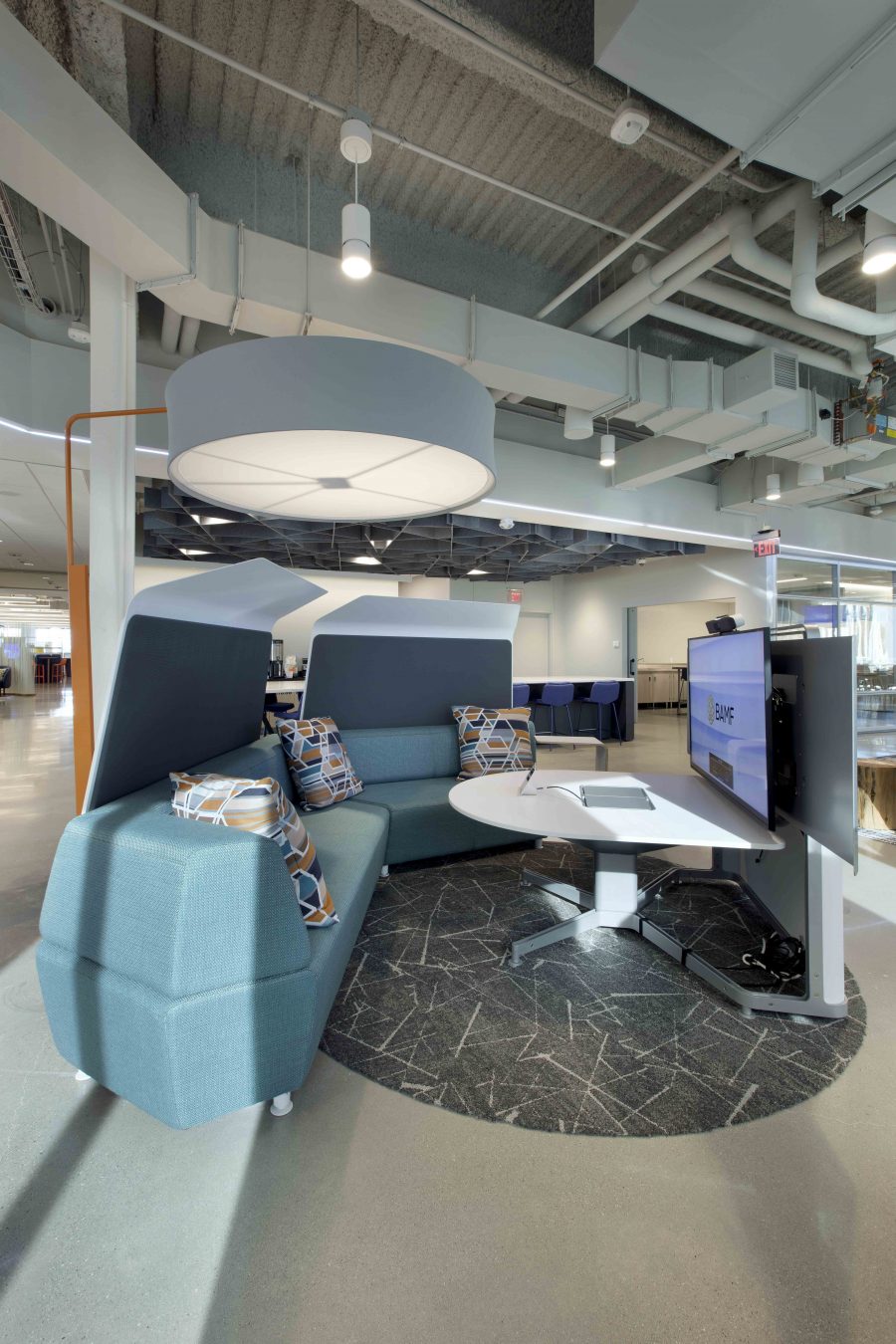 Focusing on BAMF's expected growth, Custer designed spaces within the facility to accommodate the company's immediate needs as well as being flexible enough to add more employees in the future.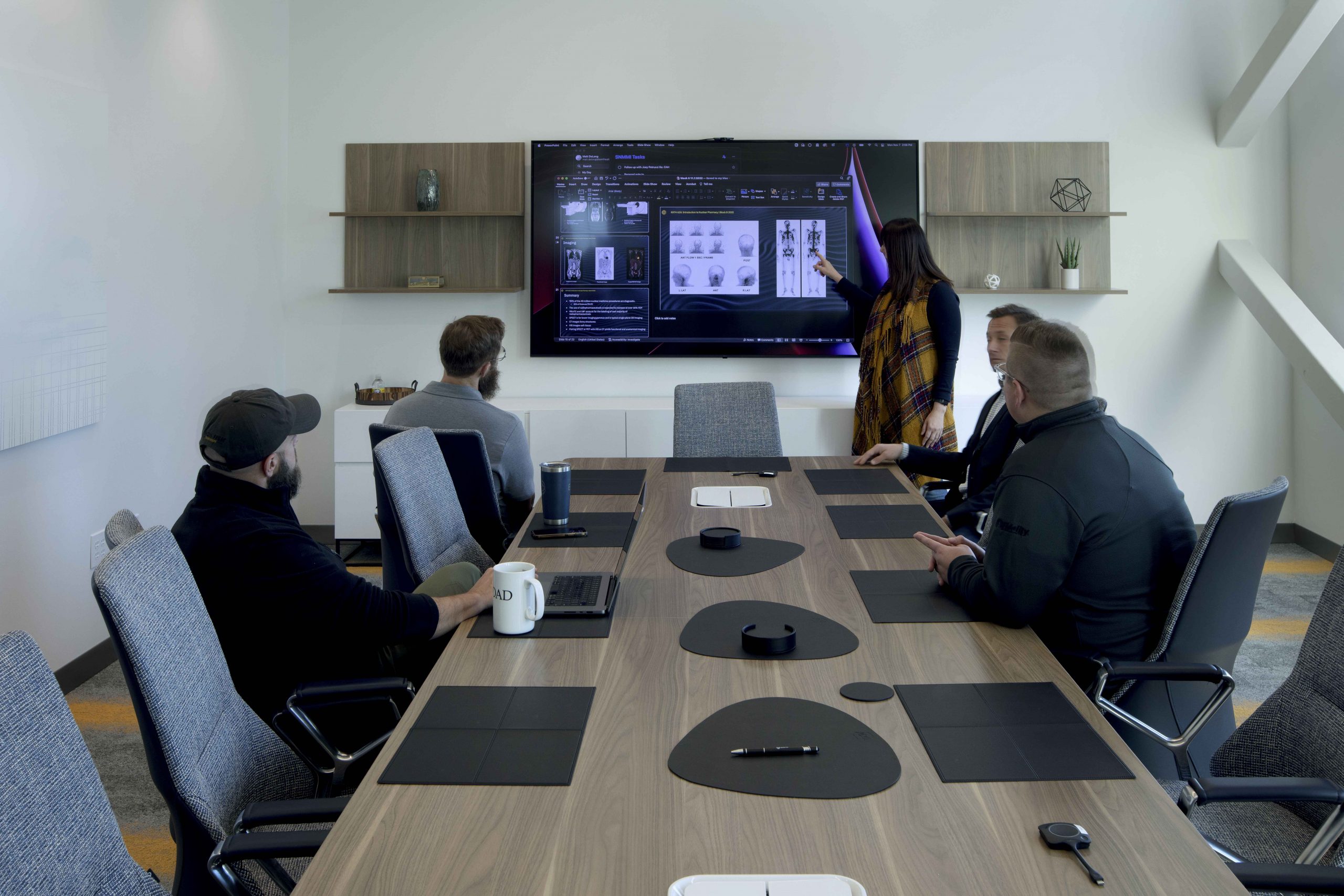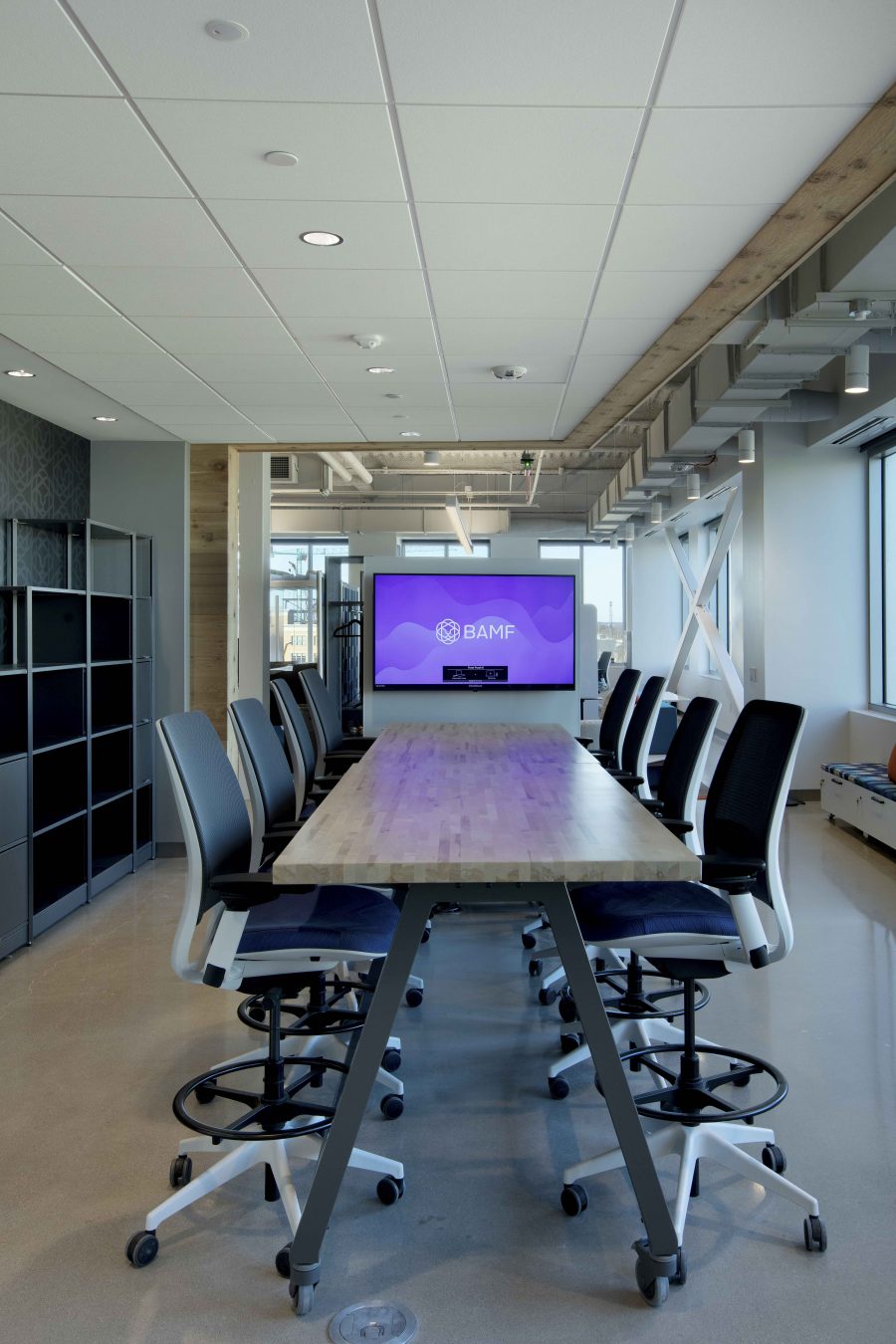 Modeled after the Steelcase Ampersand floorplan, we created neighborhoods that allowed each team to have their own focus space and collaboration zone.
Some specific environment solutions provided by Custer include six Orangebox pods, seven Orangebox phone booths, a variety of conference rooms, private offices, a social area, and several open collaboration spaces.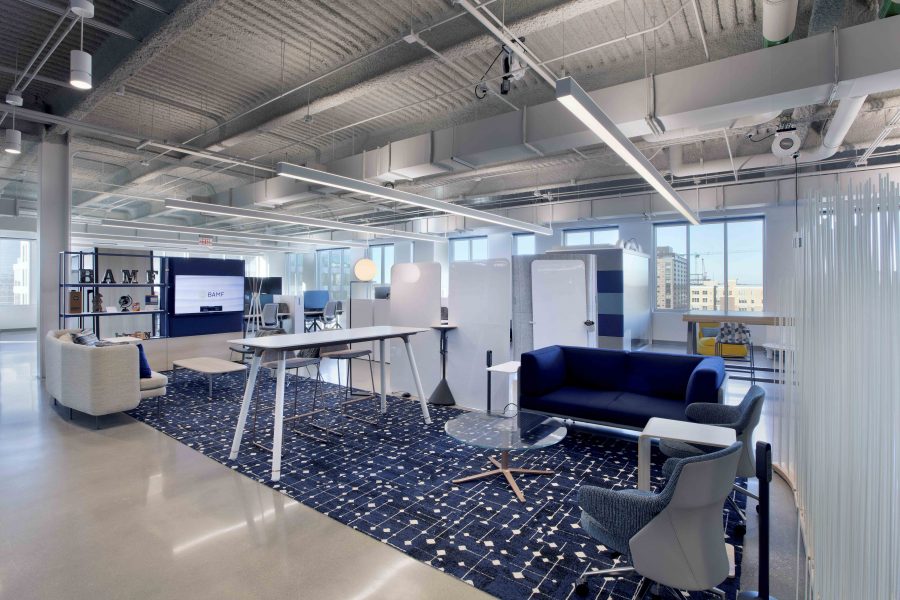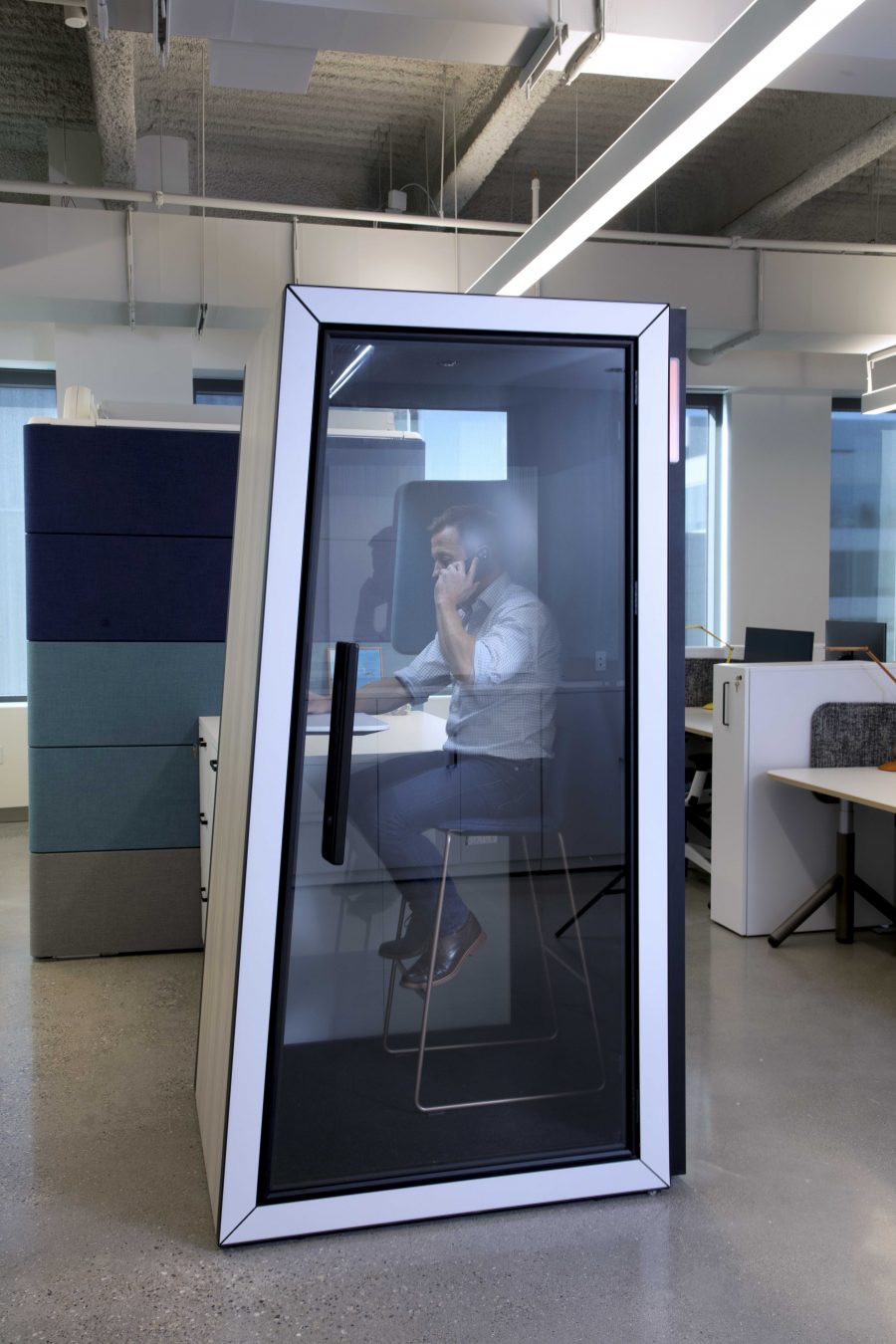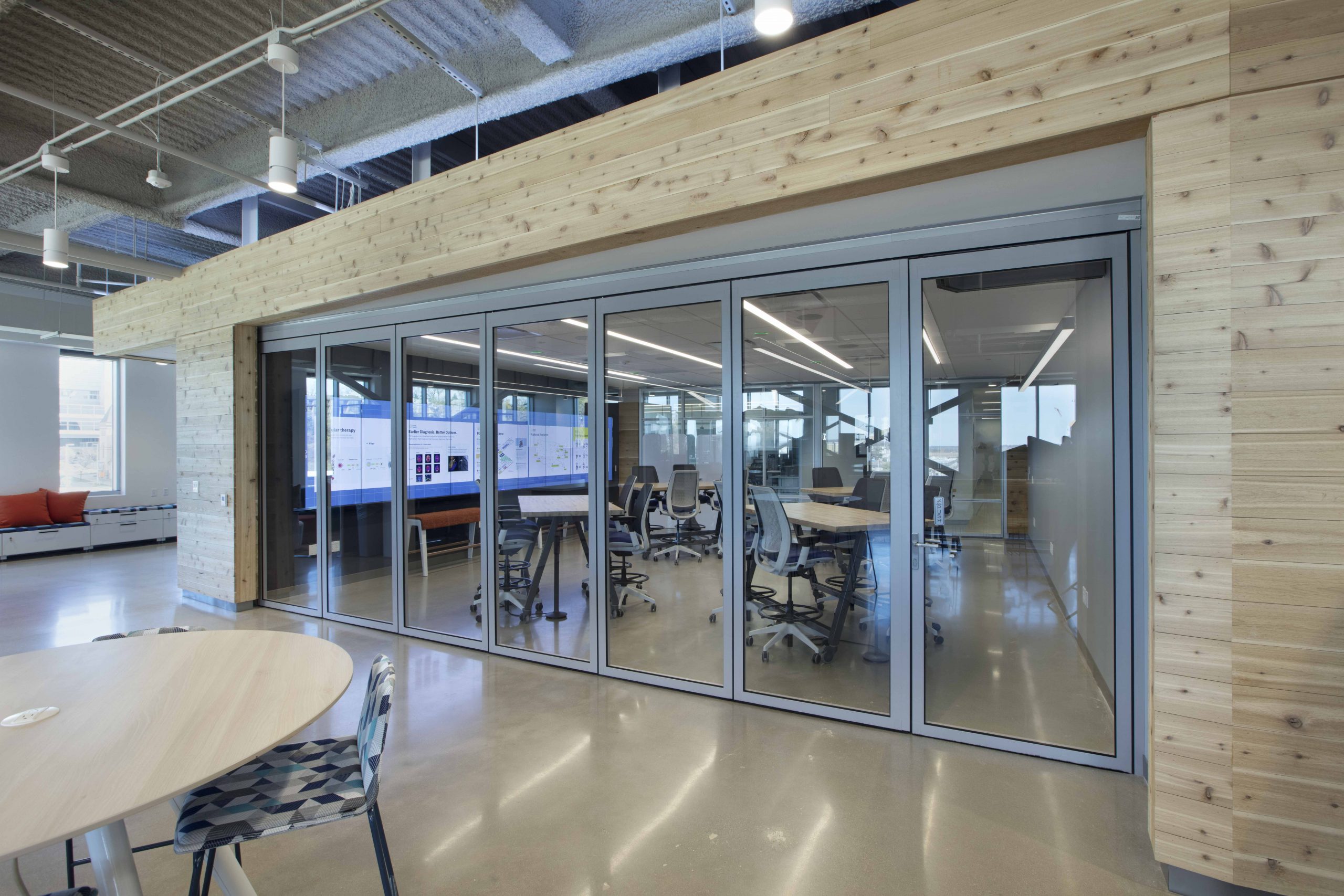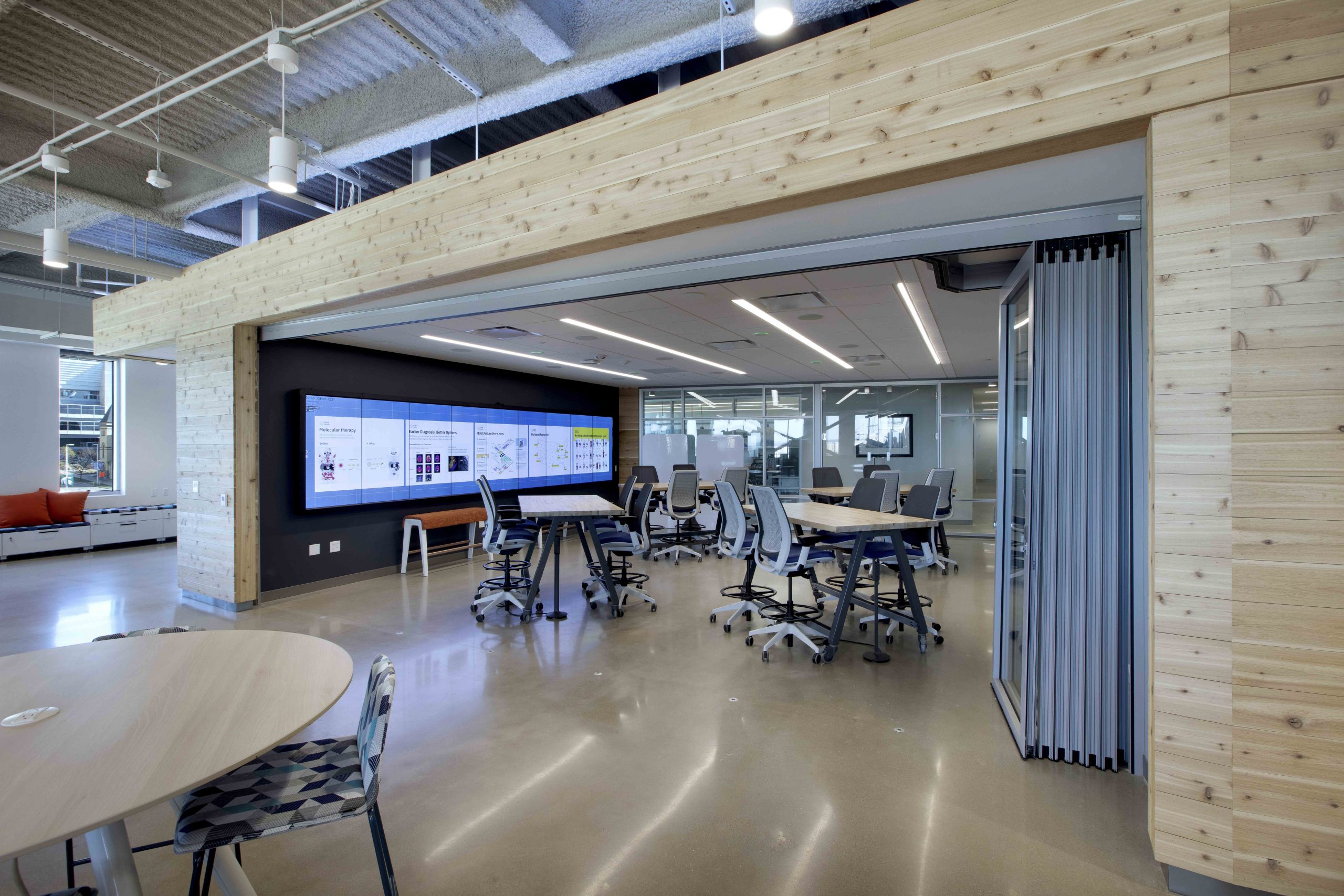 With such an open concept, it was imperative to include multiple solutions to support private tasks/meetings. We also included a diverse portfolio of products to encourage a variety of postures, working styles, and creativity.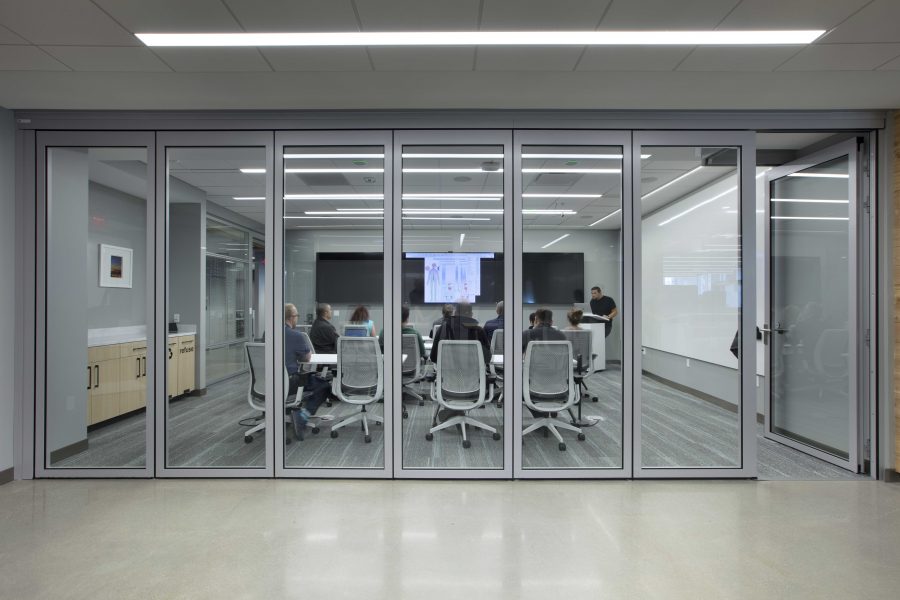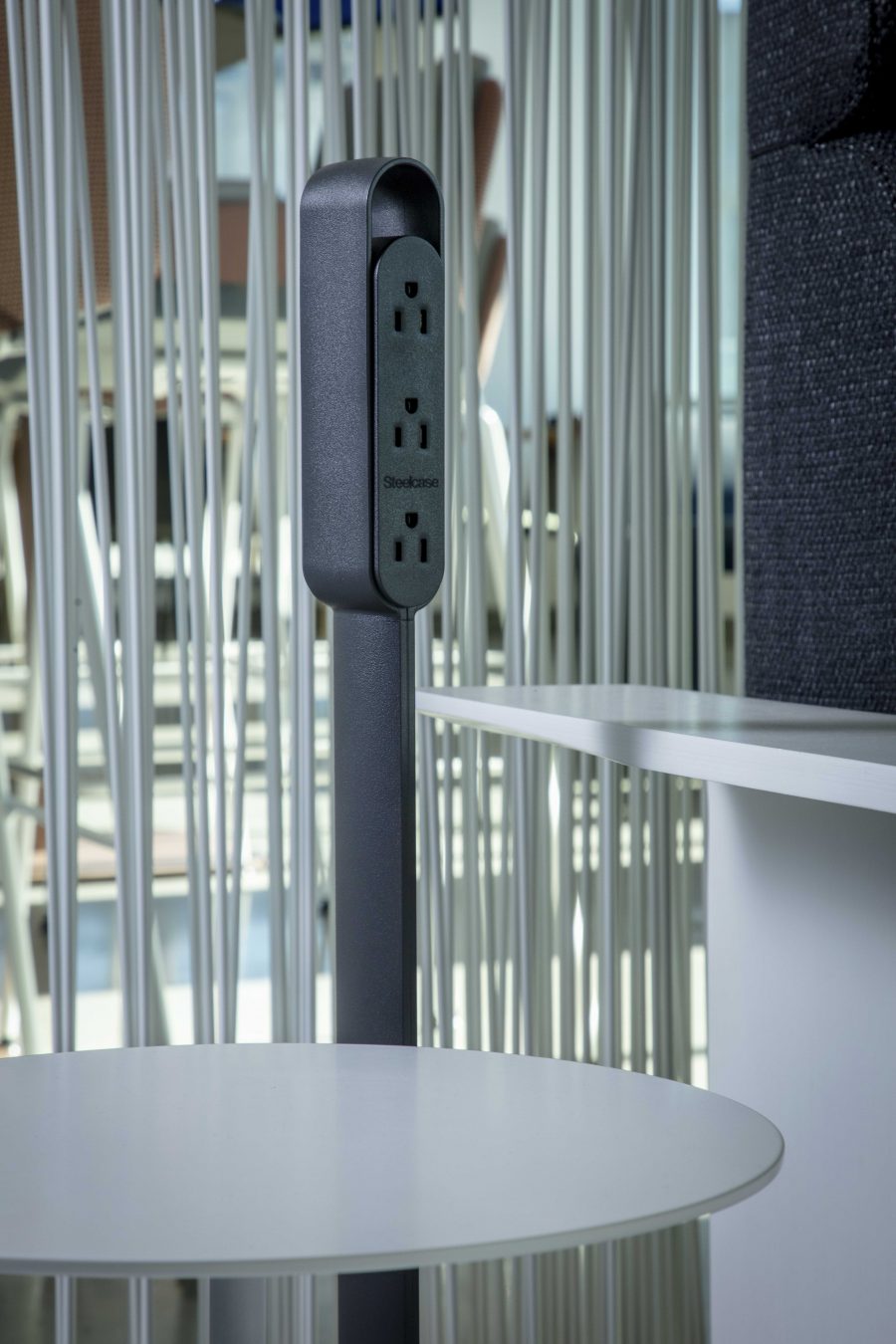 By choosing unique finishes that still fit into one overall aesthetic, each team's space can be changed and rearranged as needed.
Custer collaborated with BAMF on custom-designed and expertly crafted reception desk and feature wall in the front entrance, custom design library, café, coffee bar, and custom wall covering. The result of these custom solutions found throughout the space truly highlight the BAMF brand, as well as its unique approach to patient care.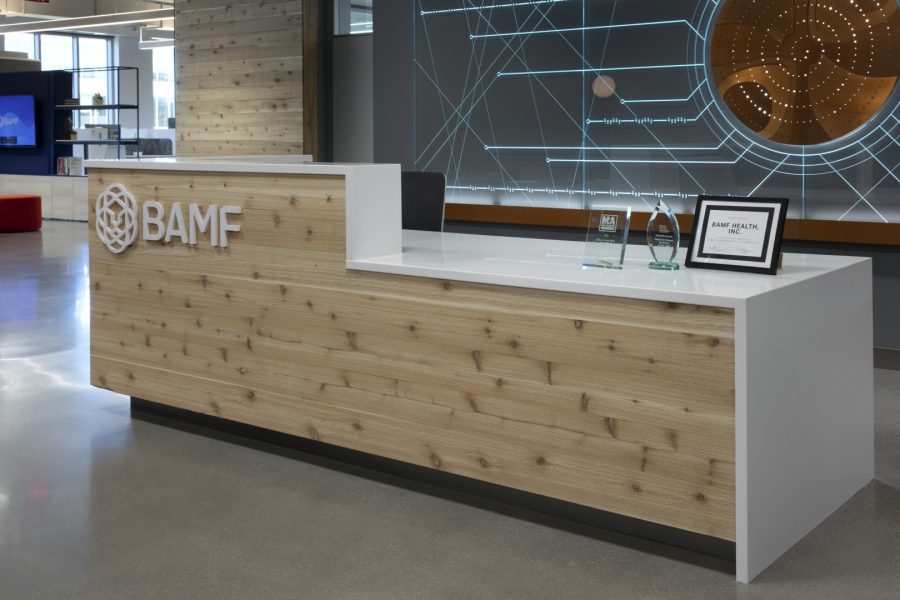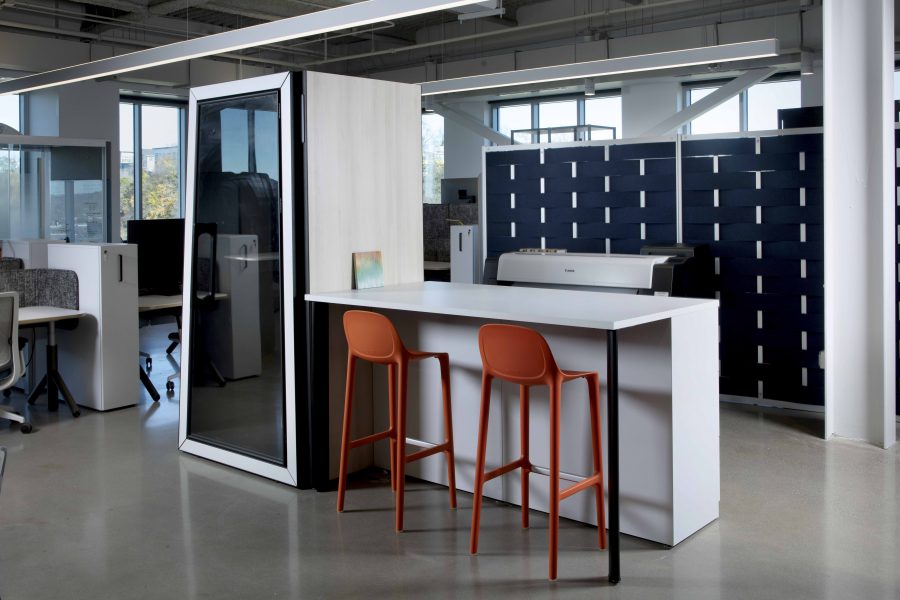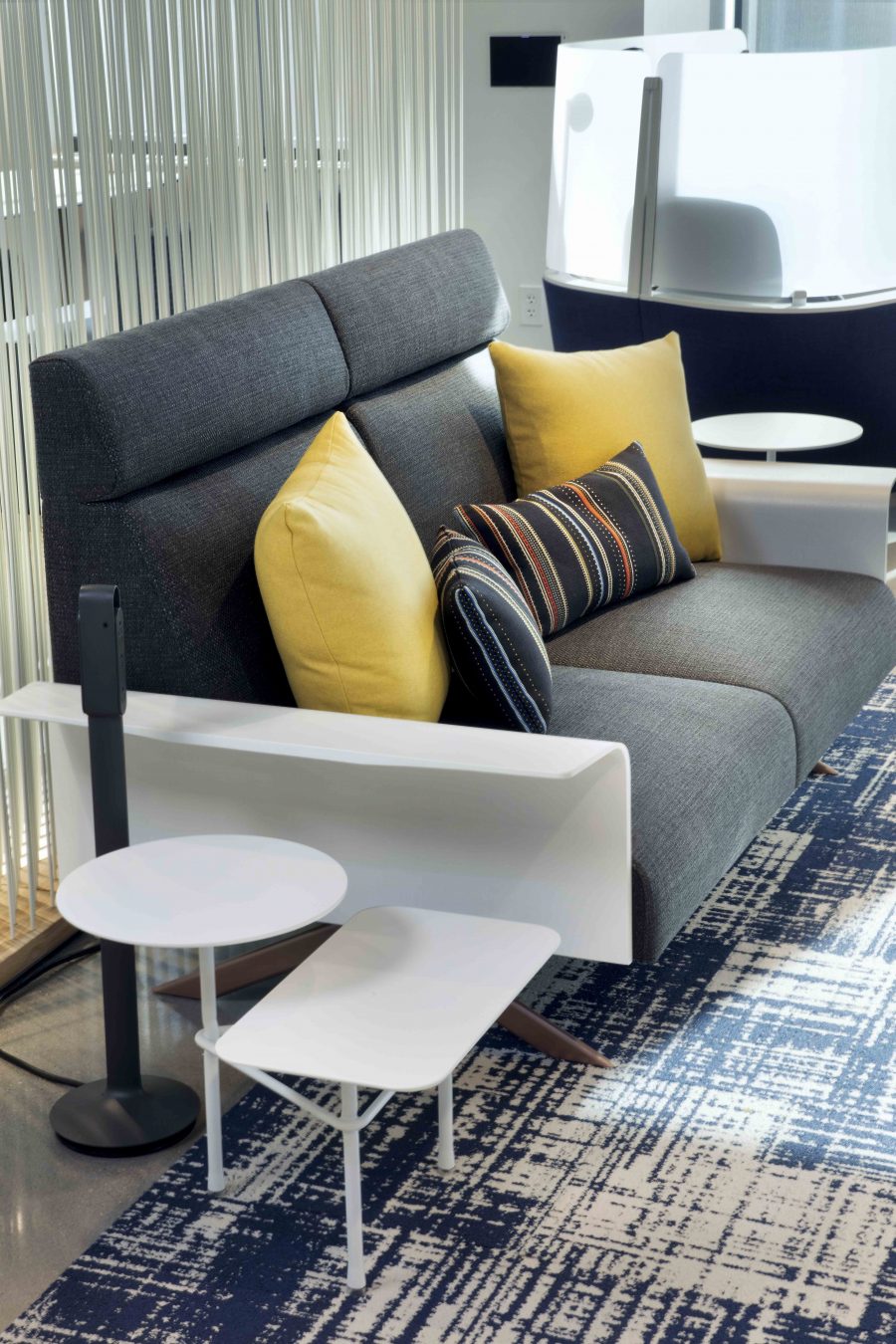 You'll also see VIA walls, Flex products, Orange box pods and phone booths, Steelcase's Mackinac, and a custom wall covering.