Clark Retirement - Keller Lake
Vibrant finishes and welcoming interior spaces part of intentional design for newly developed independent and assisted living facility
Published On: 
Dec 20, 2022
Project Manager:
Tracy Helmus
Client name
Clark Retirement Community
Location
Grand Rapids, Michigan
Architecture + Design
Progressive AE
Construction
EV Construction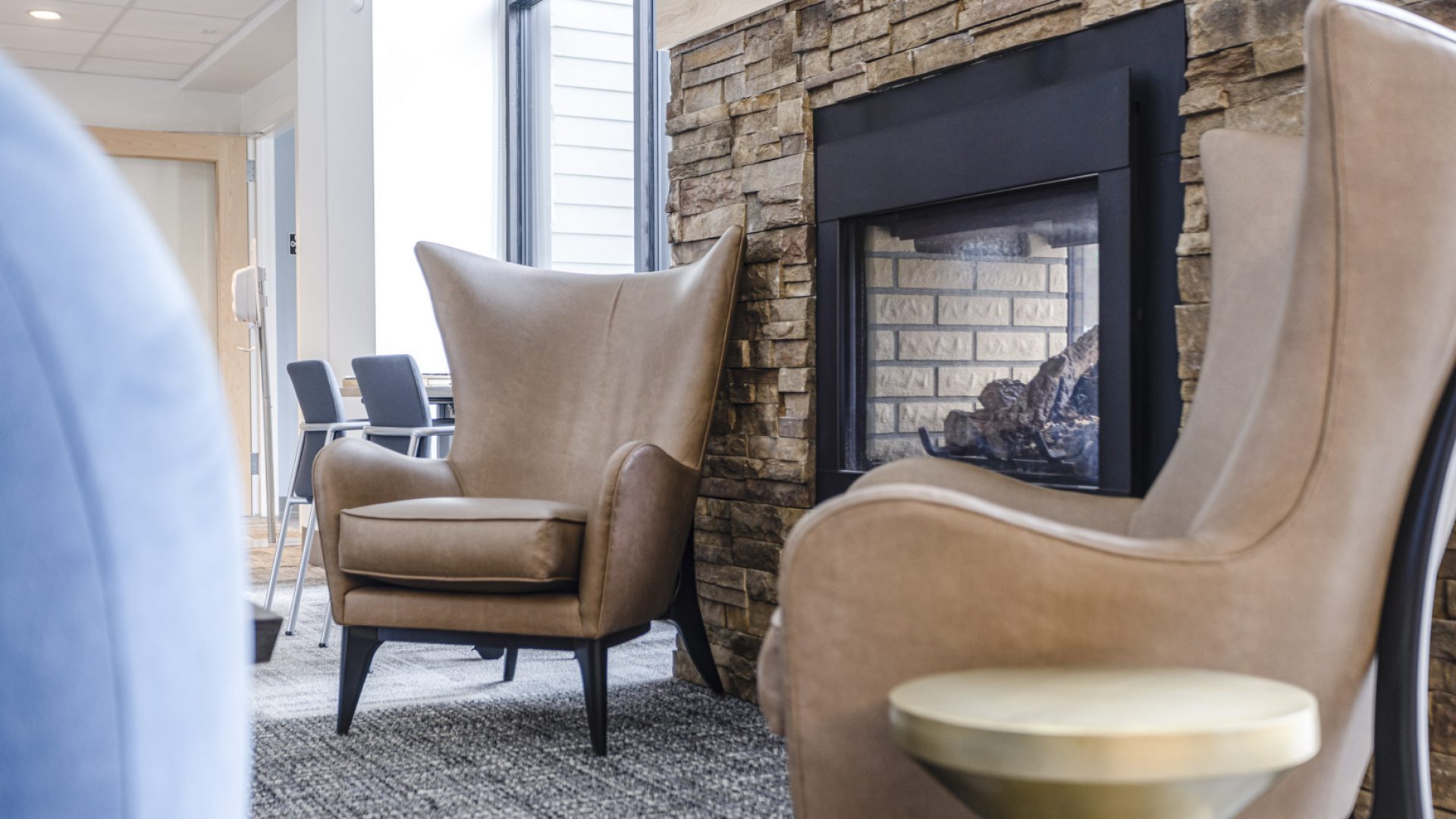 Clark Retirement Community's new Keller Lake facility features fifty-two contemporary
 

independent-living apartment homes—tucked away in the highly desirable Cascade area of Grand Rapids, Michigan.
The entire facility is unlike any other—offering incomparable amenities, including an on-site wellness center, stunning lakefront views, a lively bistro and elegant restaurant, piazza for gathering with friends, and underground parking convenient for West Michigan's cooler months.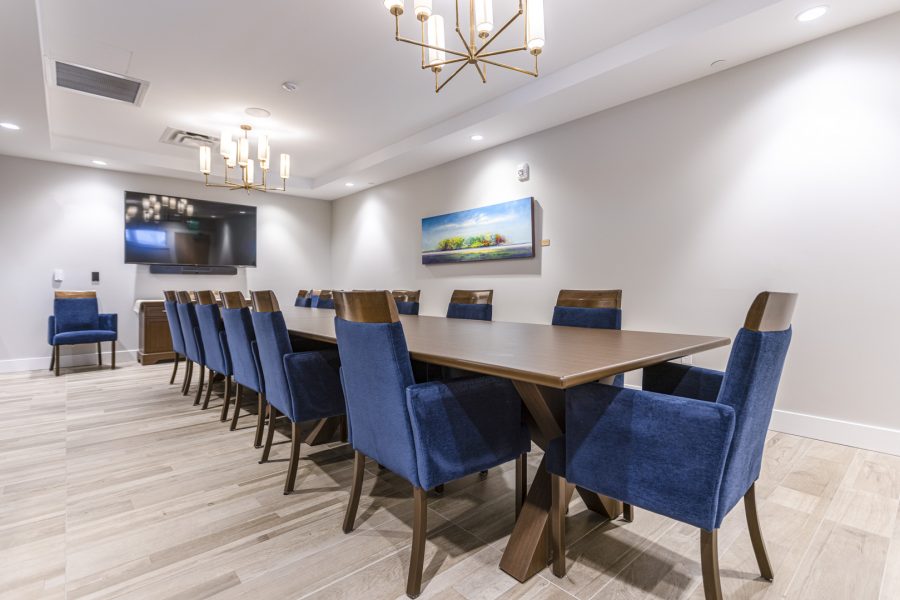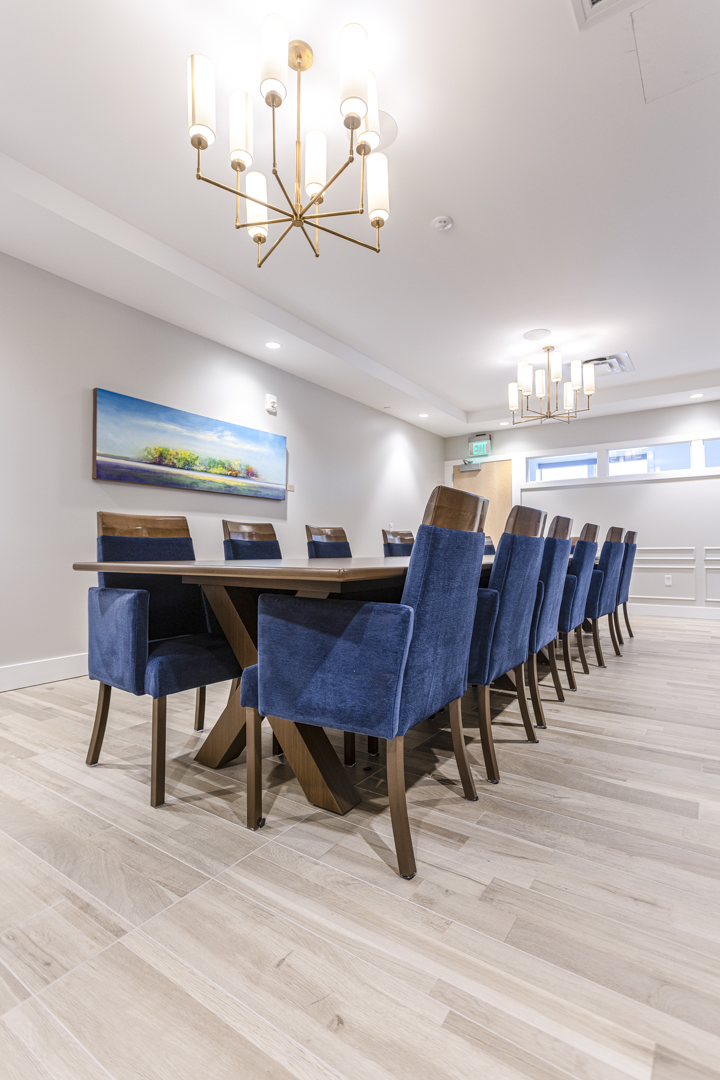 Working closely with EV Construction and Progressive AE, Custer selected inviting furniture products that were intentional for the use of the spaces found throughout the facility.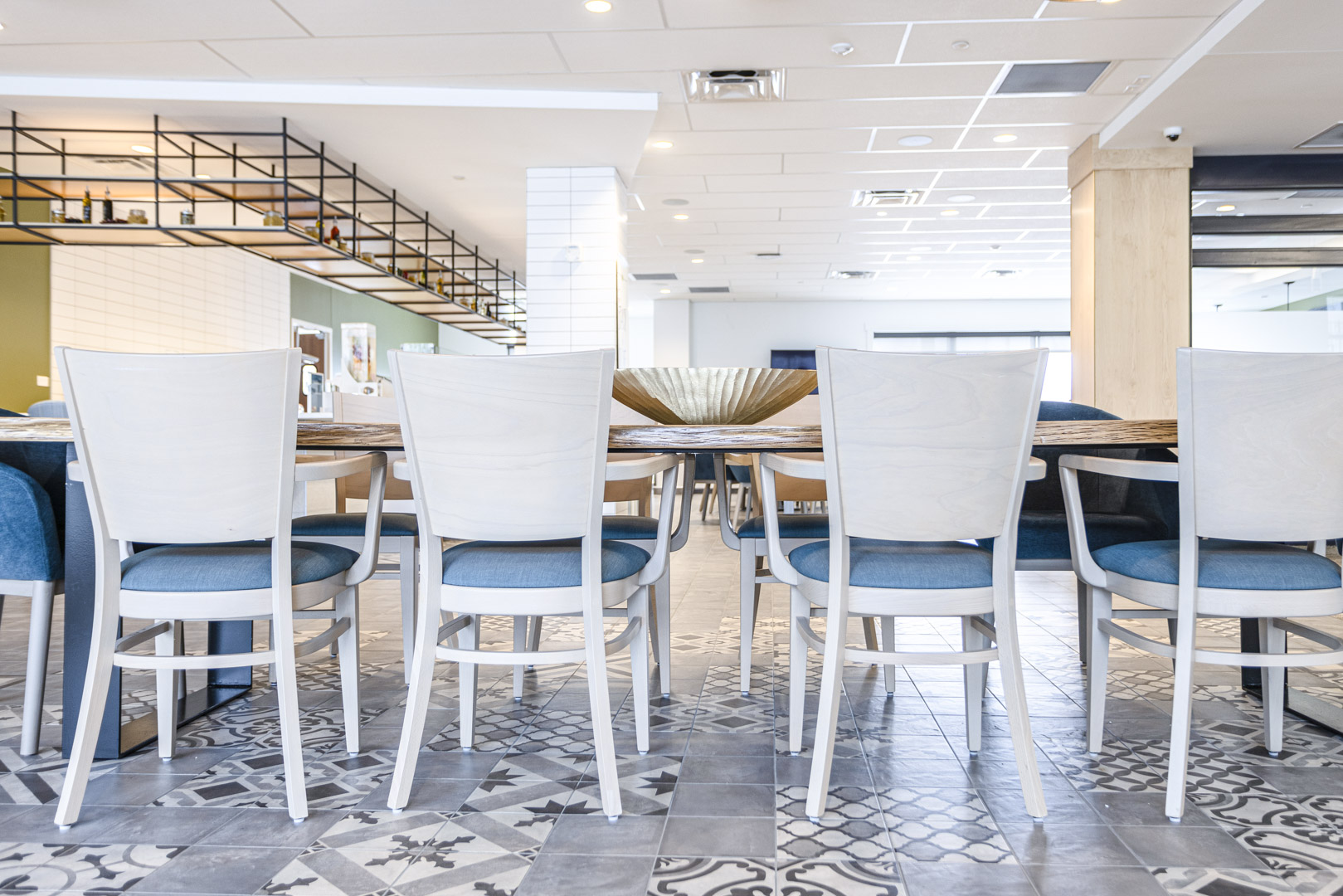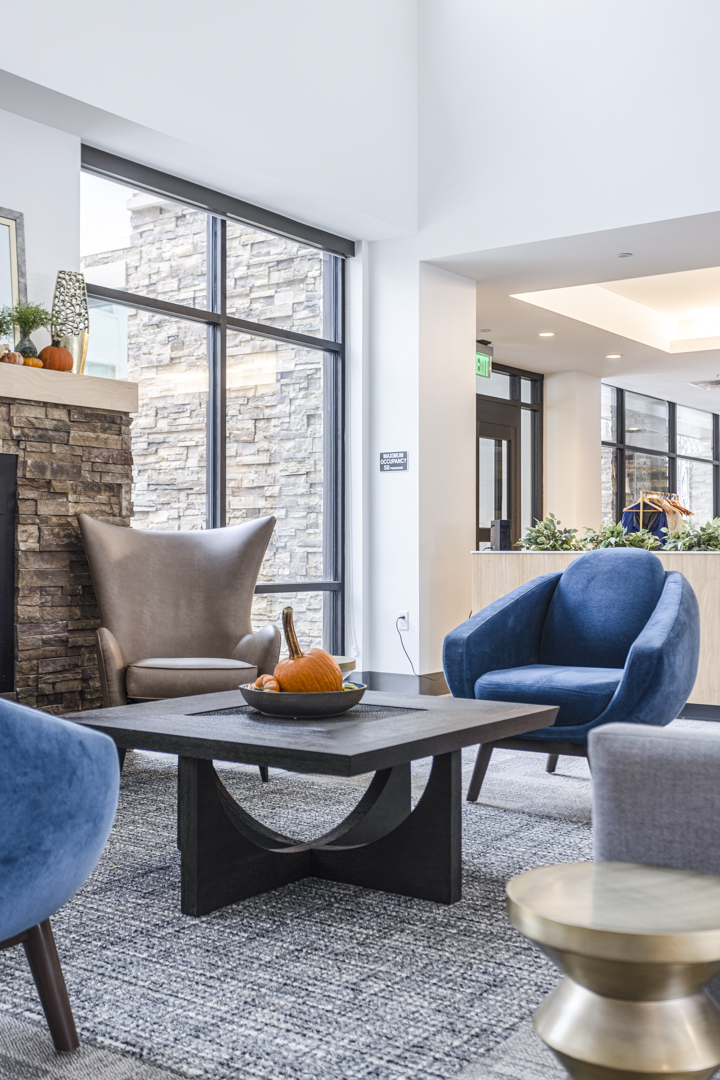 Custer partner companies CS Erickson and Century Flooring also provided lighting and electrical solutions, and flooring throughout. Our team brought a variety of bold and colorful finishes to the forefront of this project.
Soft finishes in rich textures and bold colors were a playful mixture for our designers to work with, as the goal was to create warm and welcoming areas for residents and staff.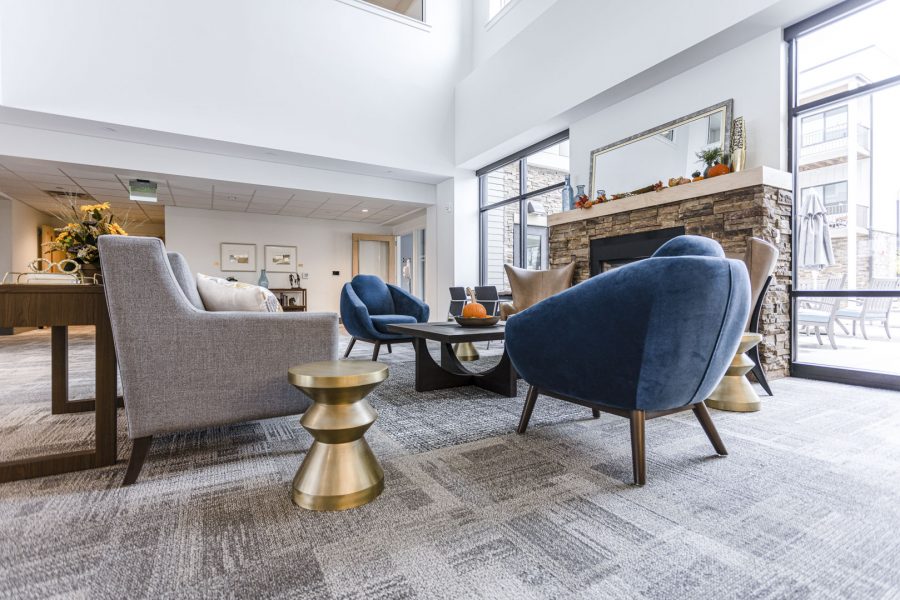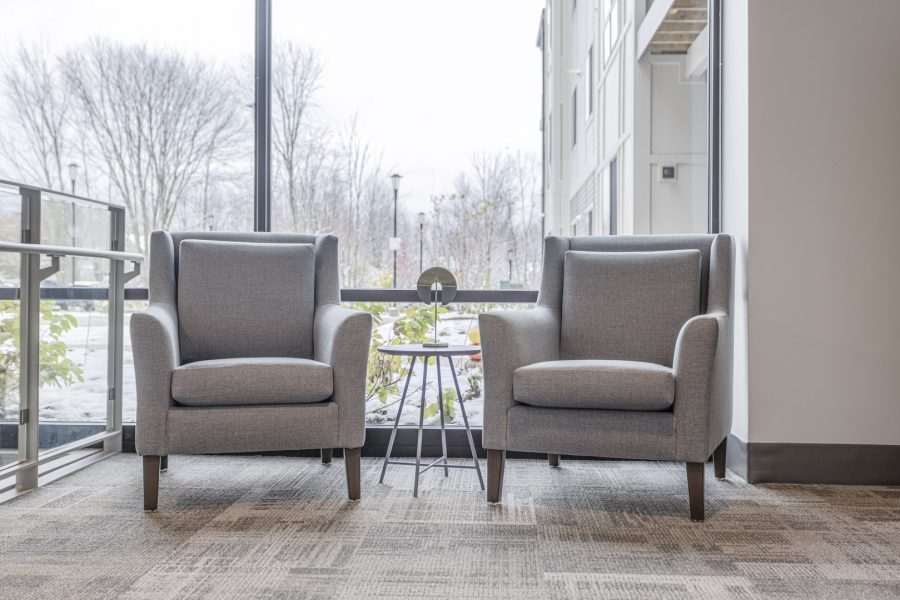 Outdoor patio settings, a beautiful and vibrant new dining room, and various ancillary lounge settings throughout the space were among the spaces that our team helped solve for.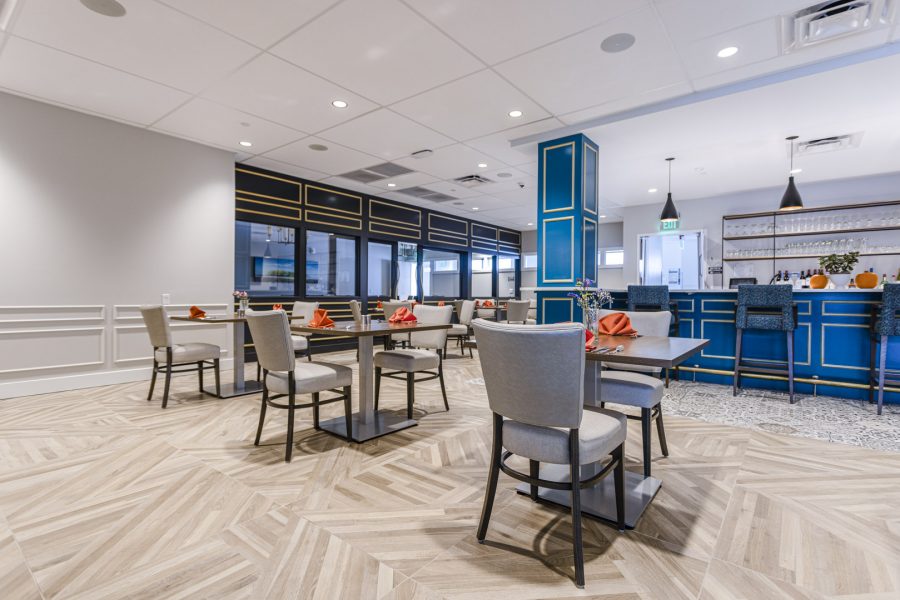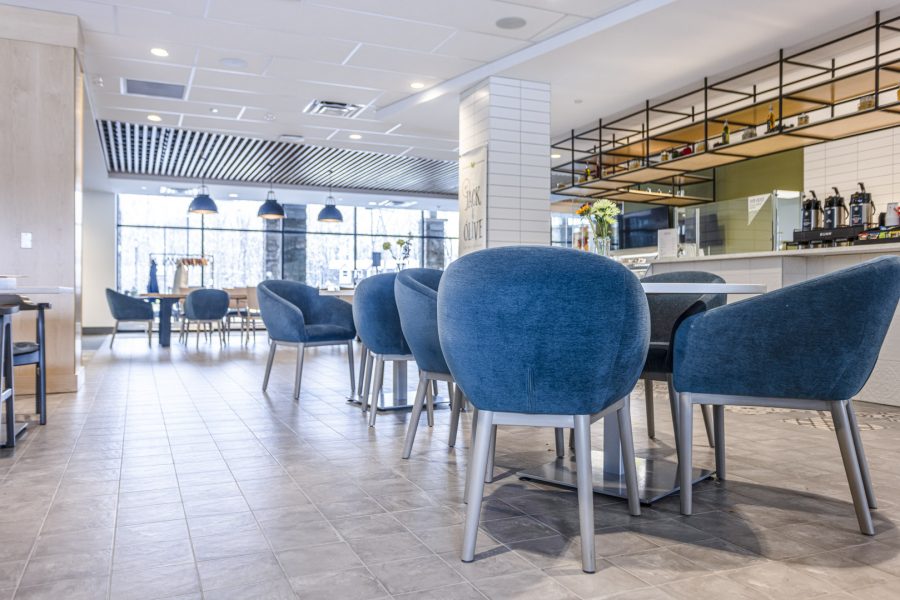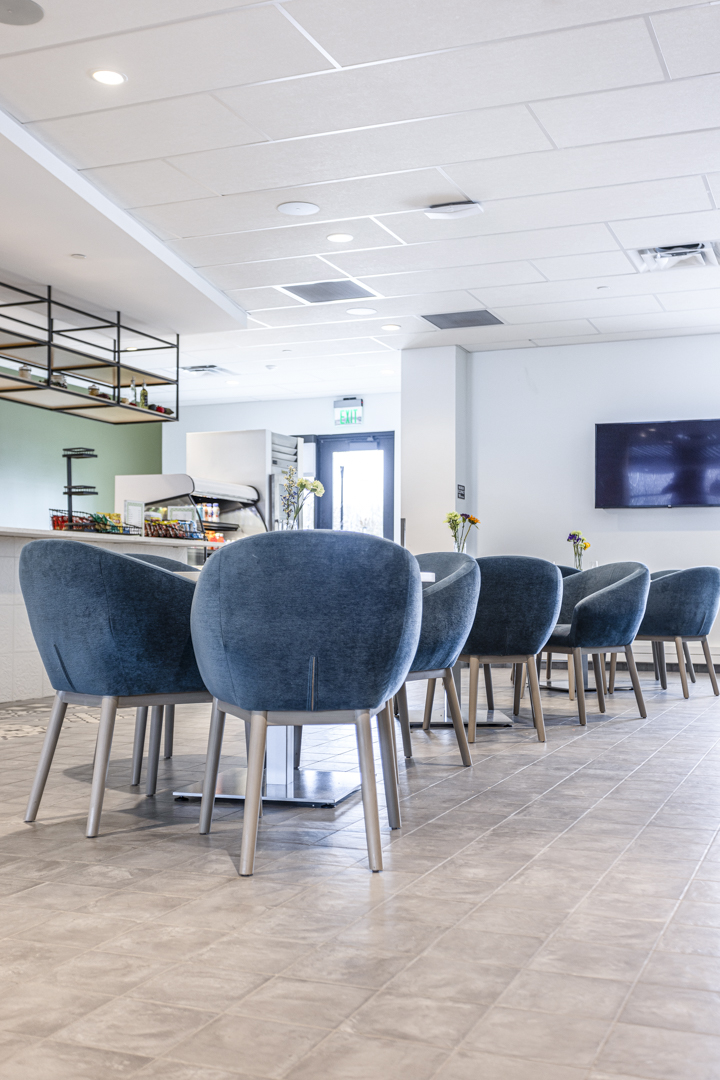 Partnering with industry leaders and the Clark Retirement staff throughout this project resulted in a stunning, one-of-a-kind community for residents to call home that we are proud to have been a part of.