Spotlight on Traverse City
Custer's Presence in Northern Michigan Featured in Traverse City Business News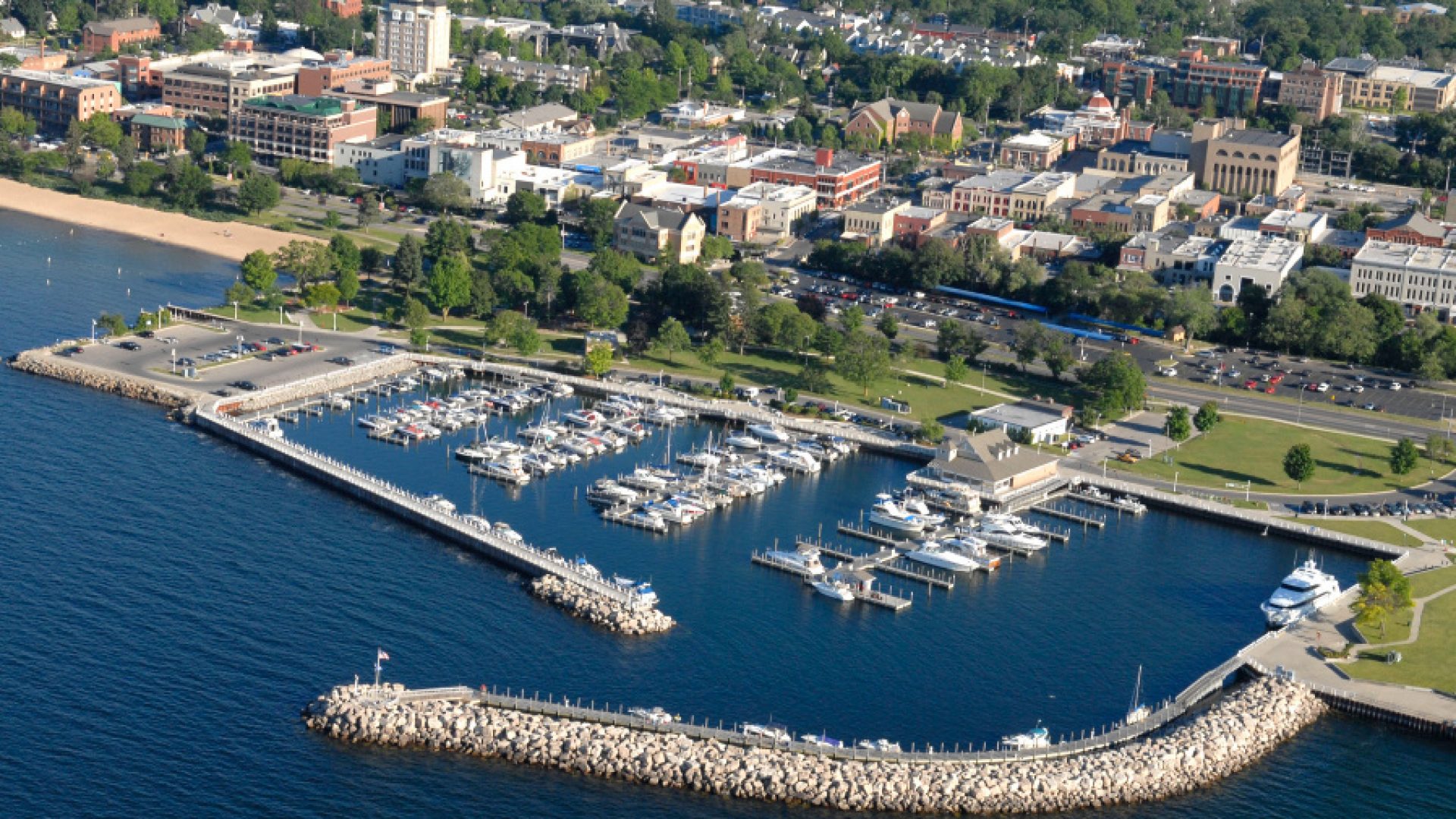 Room At The Top: Downstate Businesses 'Bullish' On Traverse City
In Traverse City Business News Issue 2020 August, Real Estate And Construction
Written by Ross Boissoneau
Below is an excerpt from the full article. 
The grass isn't always greener on the other side. But enough businesses from downstate must see green grass in this area, as more and more of them open offices or outlets in this area.
But what do those in the Motor City – or for that matter, Grand Rapids – see in Traverse City? Is business (or doing business) in Traverse City different than in large metro areas, such as Grand Rapids or Detroit?
Sometimes yes, sometimes not really. And it seems the differences have lessened over the years.
Commercial Realtor and real estate developer Jerry Snowden moved to this area in 1999.
"I relocated here from suburban Detroit and wanted to do commercial real estate development with an emphasis on office buildings, which was my primary background," he said.
He moved here for the lifestyle, but initially Snowden found few business opportunities and spent much of his time doing business in Detroit.
"The town was small and … most of the businesses were locally owned," he said. "Not many national or even large regional companies were here."
How things change. Today Traverse City employs well over 8,000 people. Numerous national franchises are represented here, from retail to financial advisories and more, and a technology hub is rapidly growing. While there are still numerous challenges, including nearby affordable workforce housing, new business keeps on coming, Snowden said.
"The thing that's amazing to me is that just when you think Traverse City has peaked or plateaued regarding attracting new businesses, another wave of new businesses come along," he said.
We asked others representing companies with locations downstate and in Traverse City to answer three questions:
How do you see the Grand Traverse market from a business perspective?
Have you or will you invest in this market and why?
What are the differences between operating your venture in Grand Rapids or metro Detroit versus in or around Traverse City?
Nikki Probst, Vice President for Business Relations, Custer
Custer is a workplace design firm and office furniture supplier. It serves customers in the commercial, education, healthcare, and hospitality industries, offering technology, furniture, flooring, relocation, management and other services. It has offices in Grand Rapids, Benton Harbor, Kalamazoo, Holland, Traverse City and Fort Wayne, Indiana. Nikki Probst, the vice president for business relations, responded to our questions.
How do or did you see the Grand Traverse market from a business perspective? 
The small business growth and innovation we've seen in northern Michigan has made it a market that we want to support and help expand. The community has big thinkers in technology. This makes it a key market to showcase our technology and solutions for start-up businesses that are collaborating across multiple locations in the state of Michigan.
Why did you invest in this market? 
The northern Michigan market has always been a part of our business representing Steelcase in the territory. We thought it was important to establish a brick and mortar presence in Traverse City to better serve the community with local resources. It's important to have people on our team, like Colleen Smith, who have standing relationships in northern Michigan and can tell our story to K-12 schools, small businesses, corporations and healthcare clients. Embedding our presence in office spaces in Traverse City – we're currently working out of 20Fathoms on Park Street – allows us to have a showroom to demonstrate our interior solutions and technology to interested customers firsthand.
What are the differences between operating your venture in Grand Rapids and doing so in or around Traverse City? 
It's important in any market to be a part of the community where you work and build relationships in that area. Northern Michigan is a smaller, tight-knit area, so it is even more important to connect with business owners and help solve their specific needs. Of course, our presence is a little different than in Grand Rapids and Fort Wayne, Indiana, where we have dedicated office locations. In Traverse City we have always stationed ourselves within co-working facilities. Partnering with local businesses to establish a working environment has allowed us to help other business owners as they transition from a co-working space into a building of their own environment. For growing businesses, space matters, and we help them see how an integrated interior can support their best work.
Read
full
article
here