What does tomorrow's workplace look like?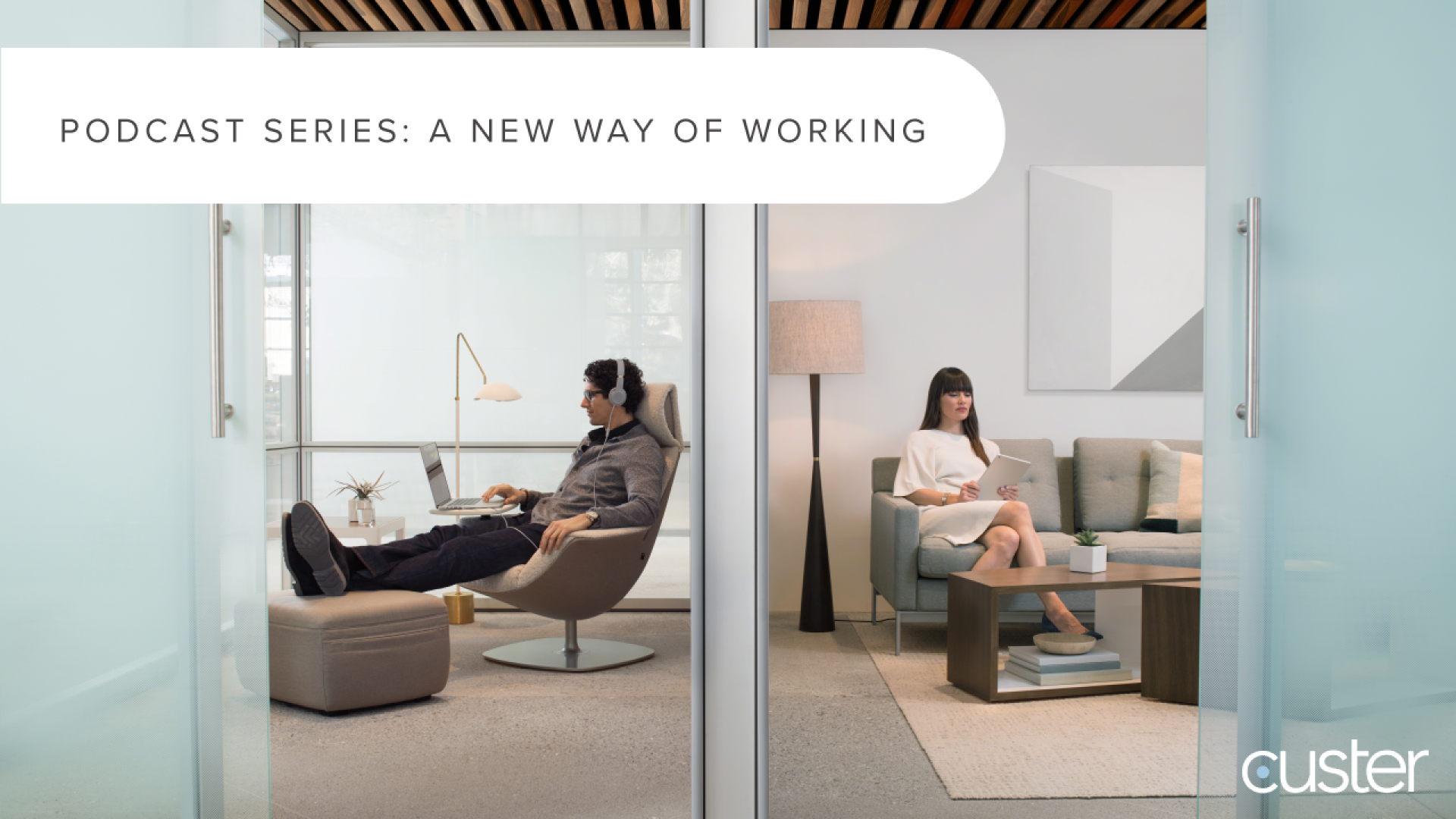 Welcome to our podcast – a series dedicated to discussing what the future of work could look like for many of us.
Our goal is to arm you with information to prepare our community for what is sure to be a new normal in the workplace.
Episode 01
Here, we're joined by Custer's Sara Molina, VP of Design and Development, and Paul Henry, Custer Design Lead and Prosci-certified Change Management Coach to advise on workplace consideration and consultative services to help navigate transformation in the workplace. Listen below.
Episode 02
Today, we're joined by Greg Hadfield, President and CEO of Century Floorspace, a Custer partner company specializing in flooring solutions and professional cleaning in residential and commercial applications. In this episode we discuss what the future holds for sanitation and infection prevention as it pertains to going back to work.
Episode 03
Today we discuss how COVID-19 could change the workplace for employees going back to work with Human Resources experts Jon Brickner, Thriving Workplace Architect at HR Collaborative in Grand Rapids, and Custer's very own Vice President of Talent, Kelly Calvert. For questions or more information on this topic, reach out to Jon at jon.brickner@hrcollaborative.net or Kelly at kelly.calvert@custerinc.com.
Episode 04
In Episode four, we're discussing how technology can help encourage smarter, safer environments as corporate, education, and healthcare industries set out to embrace new solutions to distanced learning and remote work. Joined by experts from Custer partner company CS Erickson – Josh Lester and Trent Gooding.
Episode 05
For most of us, patient care offices are buildings we visit when seeking medical treatment (and largely avoid while we're healthy). But these spaces are every day workplaces for healthcare workers. While the healthcare industry adjusts to an abrupt mass-shift to virtual care, what happens to patient treatment facilities in the future? Are waiting rooms a thing of the past? Here, we talk with Vice President of Design at Enviah Environments for Health, and Metro Health Foundation board member, Laurie Placinski, for answers to these questions and more.
Episode 06
The interior environments industry is developing a perspective on going back to work and as we all prepare to vacate our home offices. The coworking industry is following suit with best practices on safely coming back to work in a shared environment. Today, we're joined by Worklab owner Mark Custer and General Manager, Korie Wilson, to discuss how Worklab is helping remote workers and businesses get back to work. Learn more about Worklab's remote work options by visiting worklabinc.com.