Renegade Transforms Smith-Dahmer Associates' Office into a Creative Workspace
Published On: 
Jan 15, 2018
Designer:
Jody Poole, NCIDQ
Client name
Smith-Dahmer Associates
Location
Saint Joseph, Michigan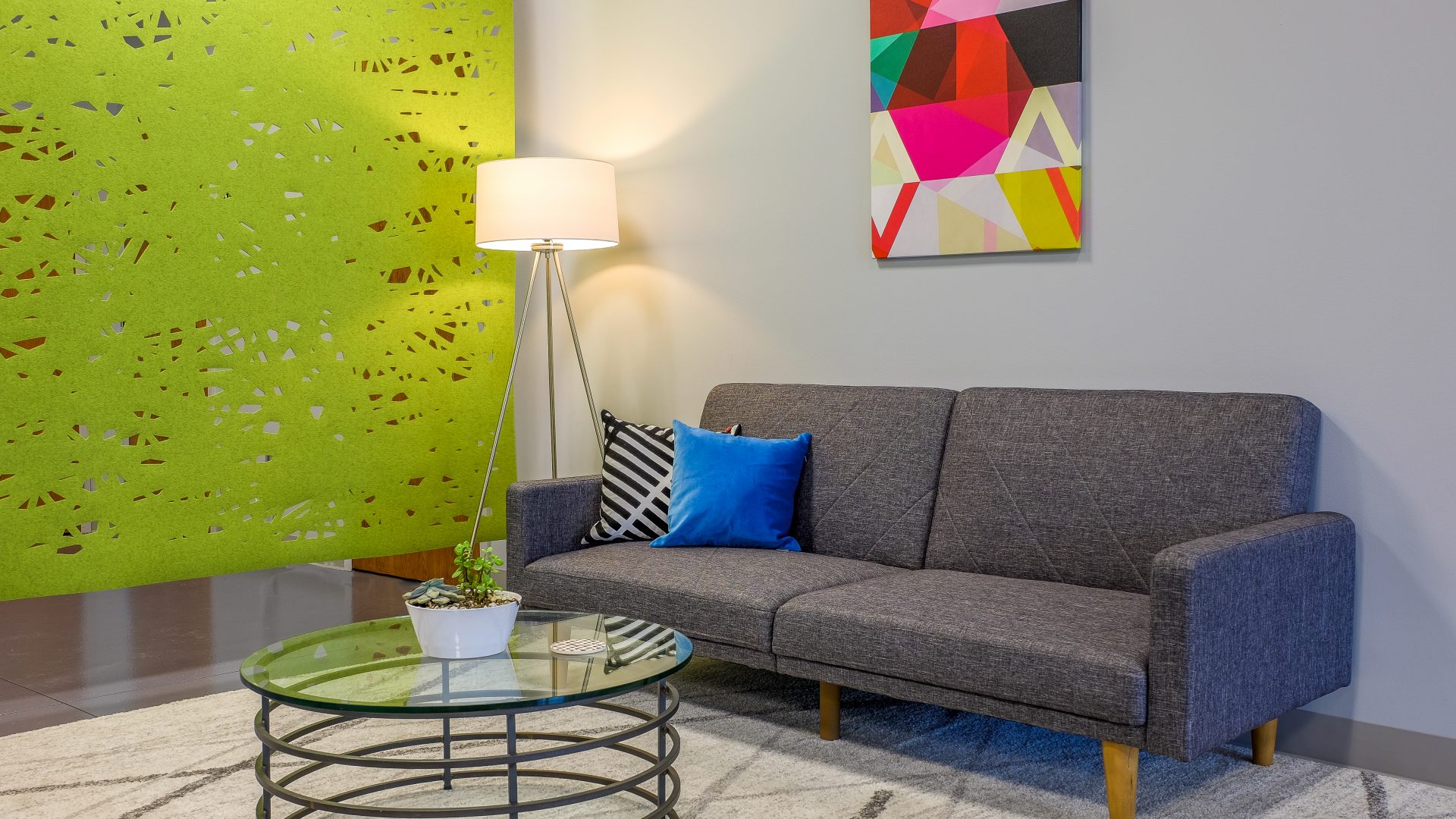 When Smith-Dahmer Associates, a Saint Joseph, Michigan-based consumer research firm, decided it was time to update their office, they engaged Custer Inc. for custom design services.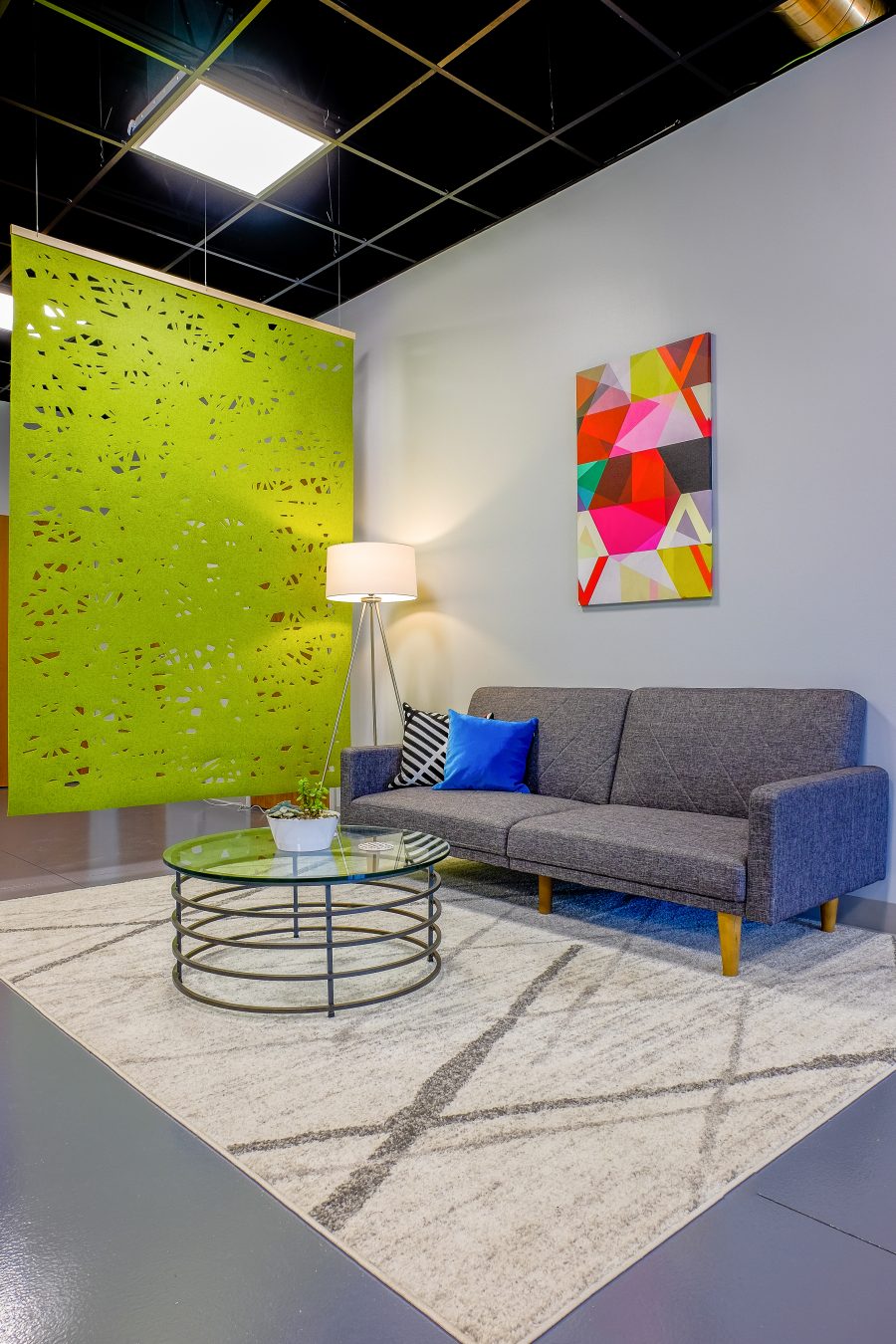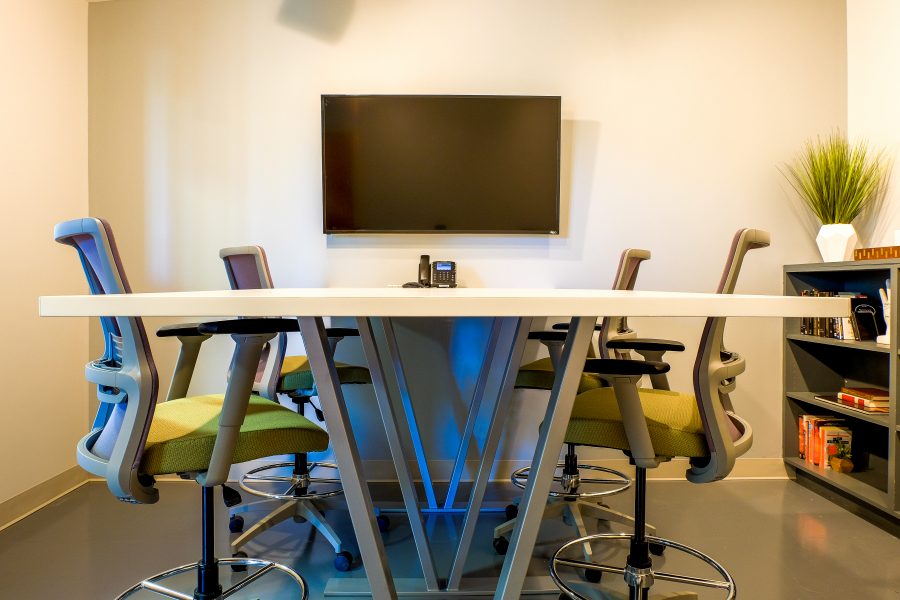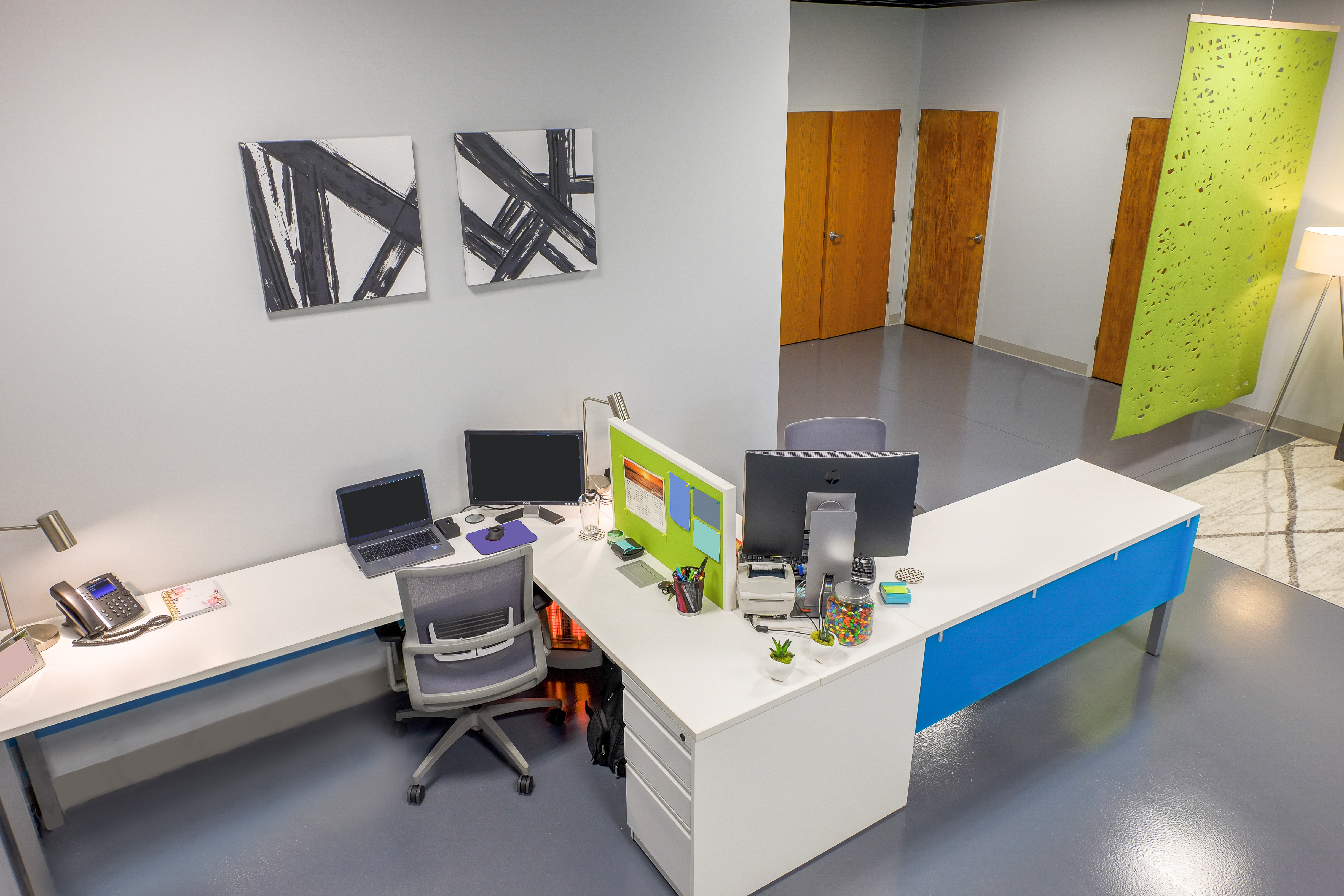 Custer's Renegade team, an innovative group that translates brand, culture and experience into custom solutions, created both workstations and a standing height touch down that are open to allow collaboration and also incorporate company branding colors.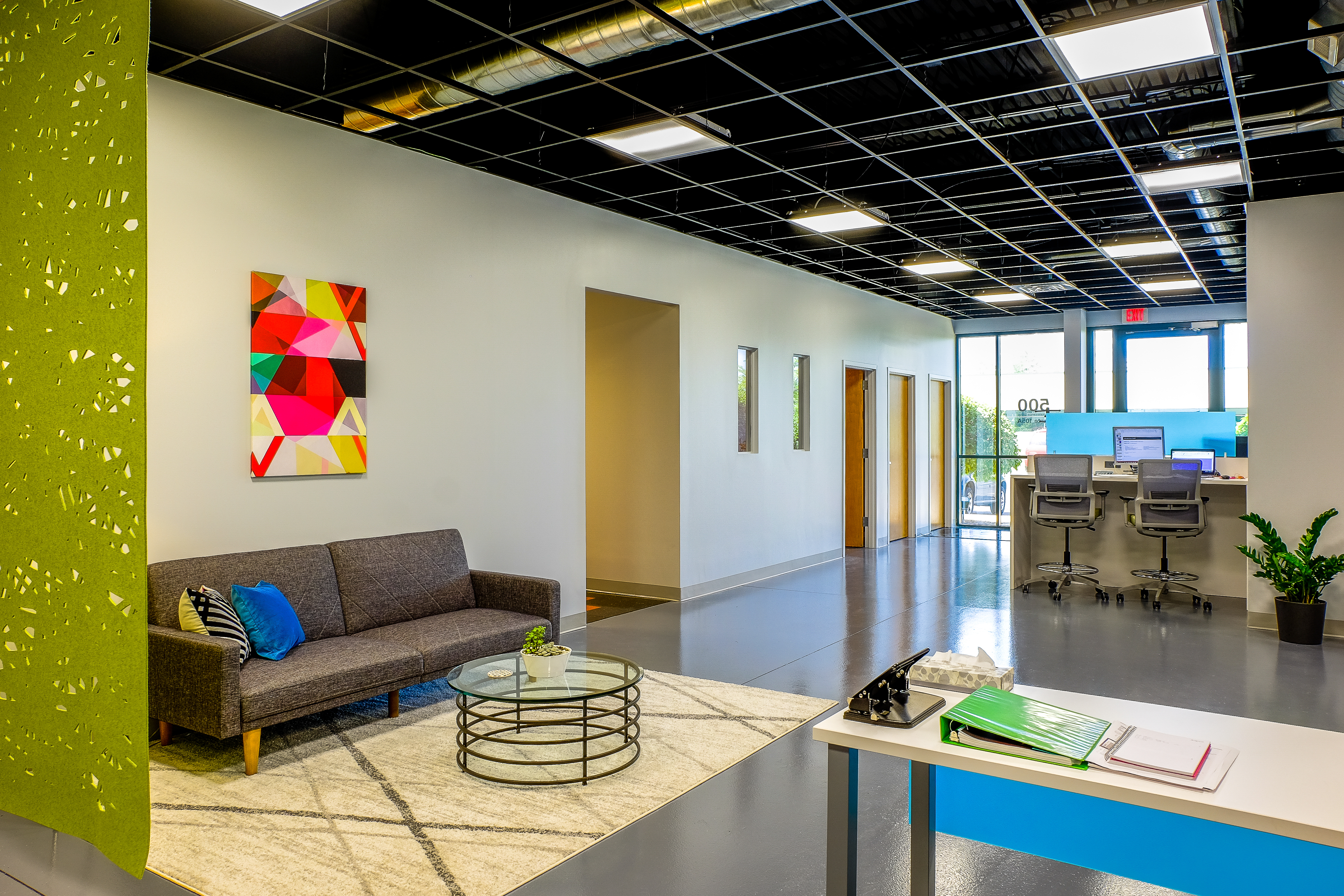 The conference solutions were integrated with existing furniture, and there is also one private office that includes storage and floating shelves. Renegade visually separated the open space plan by using a suspended felt screen, introducing a pop of color. Custer also provided all seating.