Mercy Health Saint Mary's Hospital
See Human-Centered Healthcare Furniture at Mercy Health Saint Mary's
Published On: 
Apr 11, 2015
Project Manager:
Kristi King
Client name
Mercy Health Saint Mary's
Location
Grand Rapids, Michigan
Project Contact
Jen Werner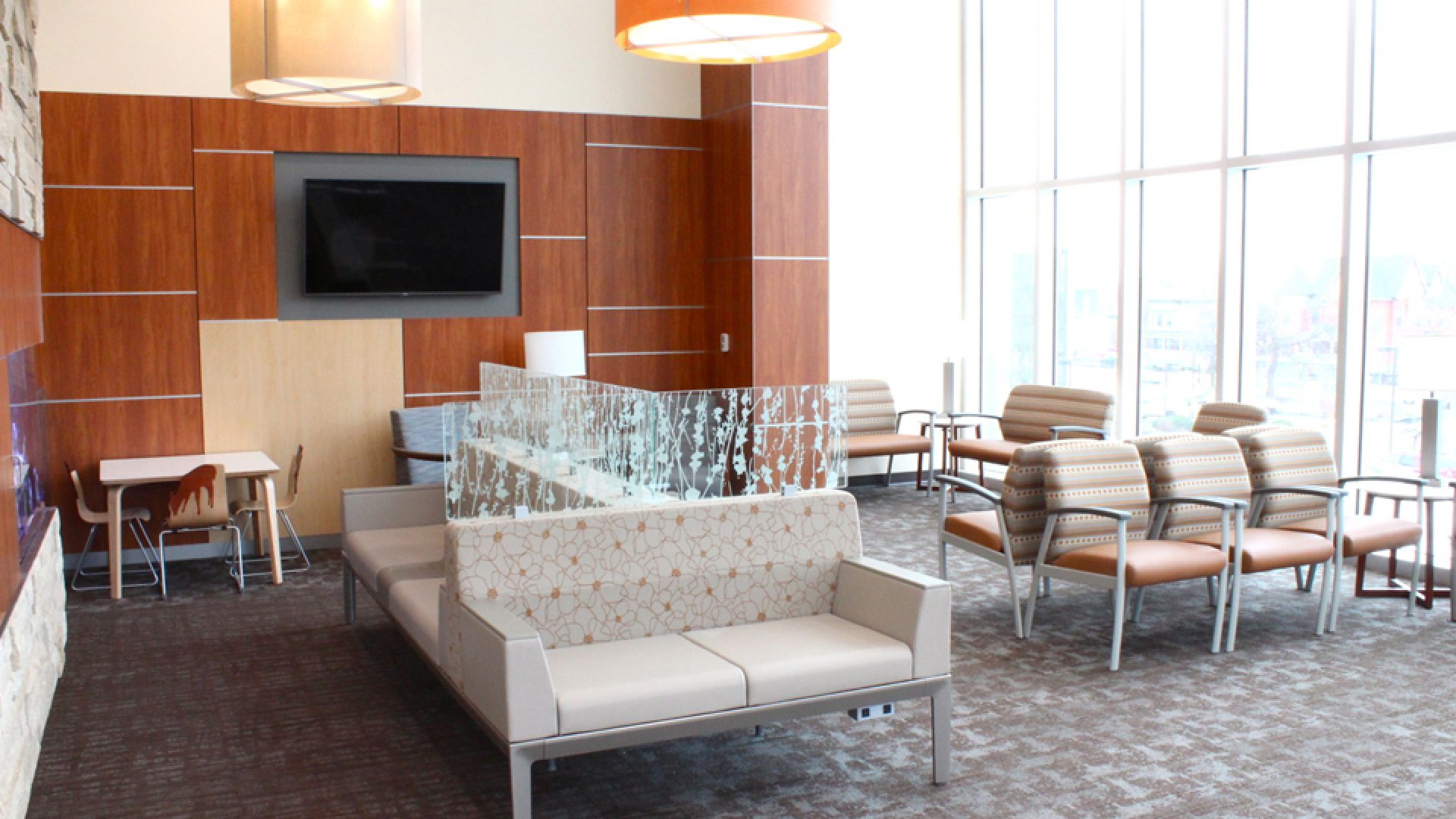 Looking west from Jefferson Ave, the surgical suite at Mercy Health Saint Mary's downtown campus fills to the brim with bright afternoon light. With the busy city center just outside its doors, the lounge features human-centered healthcare furniture for surgical patients, families, and staff.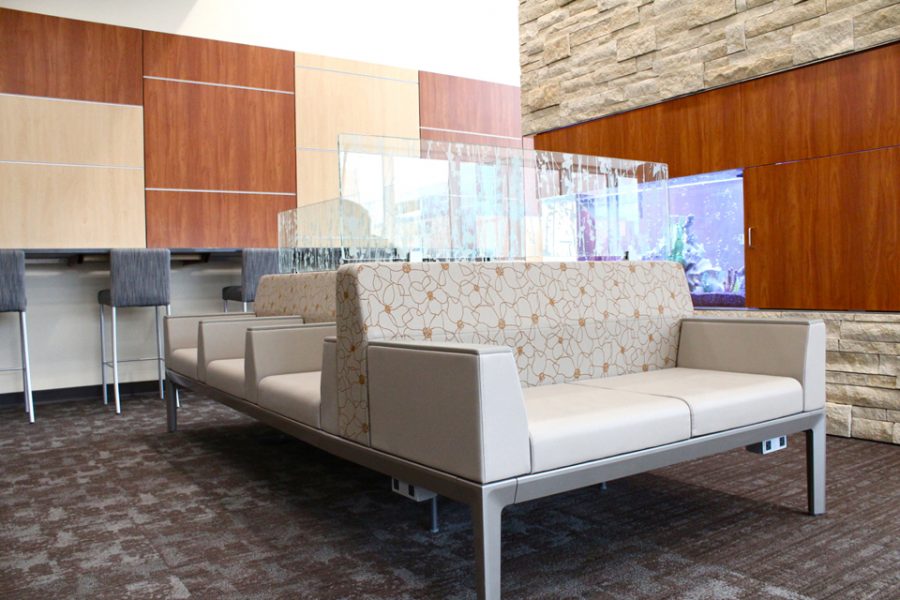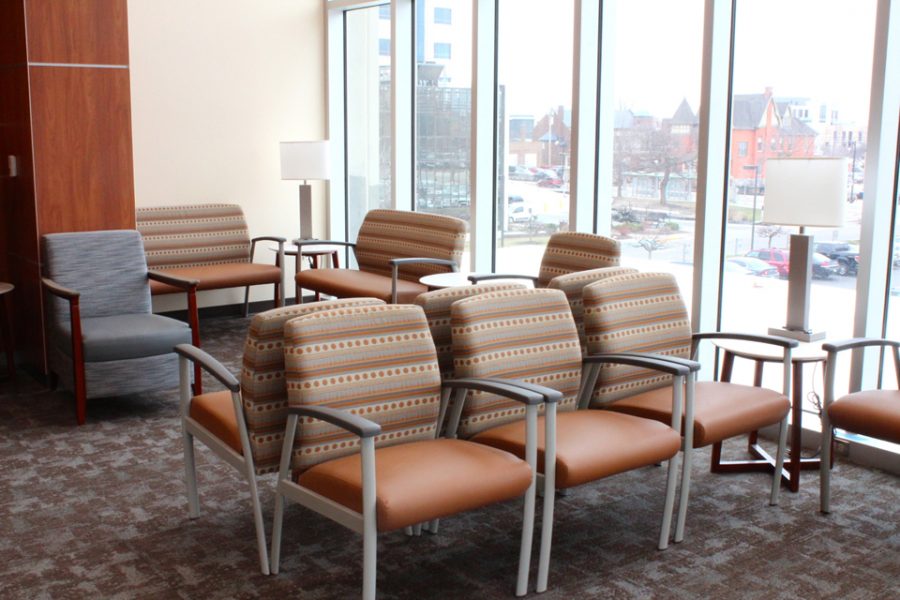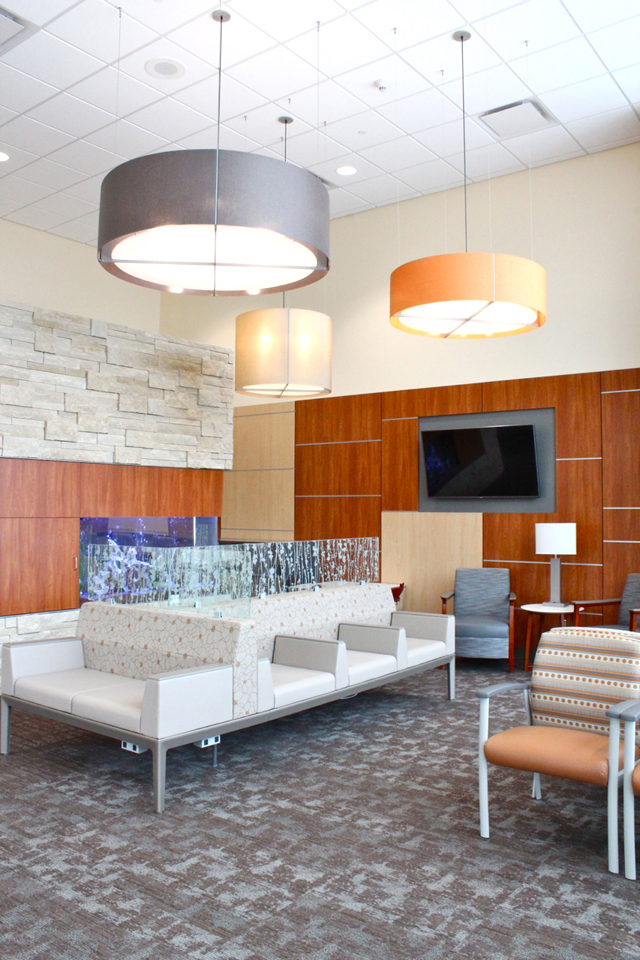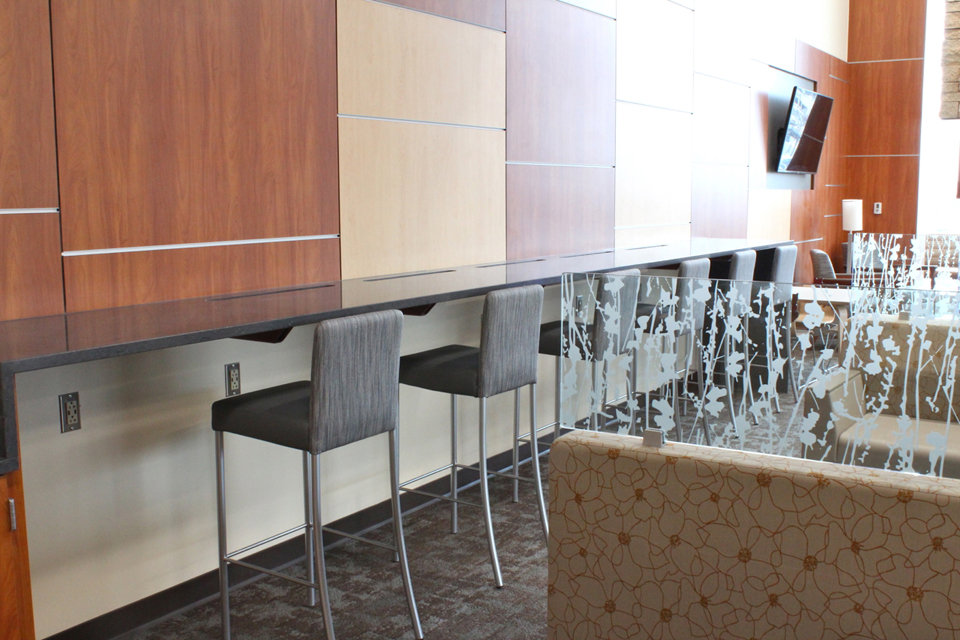 The human-centered surgical suite promotes privacy, choice, and control, all in a retreat setting. The patient lounge features a mixture of seating environments to support both long-term waiting and quick seating, including healthcare furniture options such as lounge chairs, side chairs, stools, end tables, dining tables, and more. On top of the lounge seating are custom glass dividers, allowing for privacy between guests. On all of the surfaces, natural and organic patterns help to create a soothing atmosphere and complement the floor-to-ceiling windows. What's more, all of the furniture finishes can be appropriately cleaned to healthcare standards, and are durable enough for long-term use.
Staff can find respite in the employee lounge, where dining tables and lounge chairs offer the choice of where to rest. Warm hues and woodwork offer strength and solace during long surgery shifts, and the floor-to-ceiling windows give access to energizing sunlight.
Nearby, doctors and patients can meet in consult rooms to discuss needs, findings, and next steps (not pictured). Also nearby are doctors' respite rooms (not pictured), featuring heated massage chairs and a table lamp for ambient lighting. The human-centered respite rooms encourage much-needed quiet and rest for surgeons.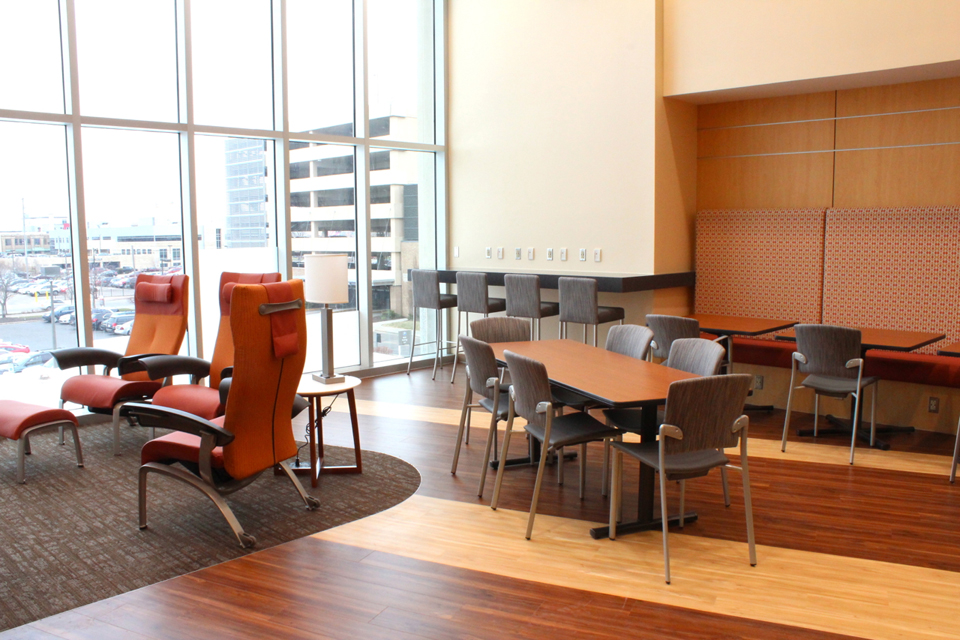 With consideration for space, comfort, and durability, Custer provided all of the human-centered healthcare furniture in the surgery suite. Now, patients, families, and staff can exercise choice and control in the waiting and retreat areas, ultimately improving the healthcare experience for all.