Mercy Health Innovation Hub
See Inside the Landmark Mercy Health Innovation Hub
Published On: 
Oct 14, 2016
Project Manager:
Kristi King
Location
Grand Rapids, Michigan
Project Contact
Jen Werner
Construction
Rockford Construction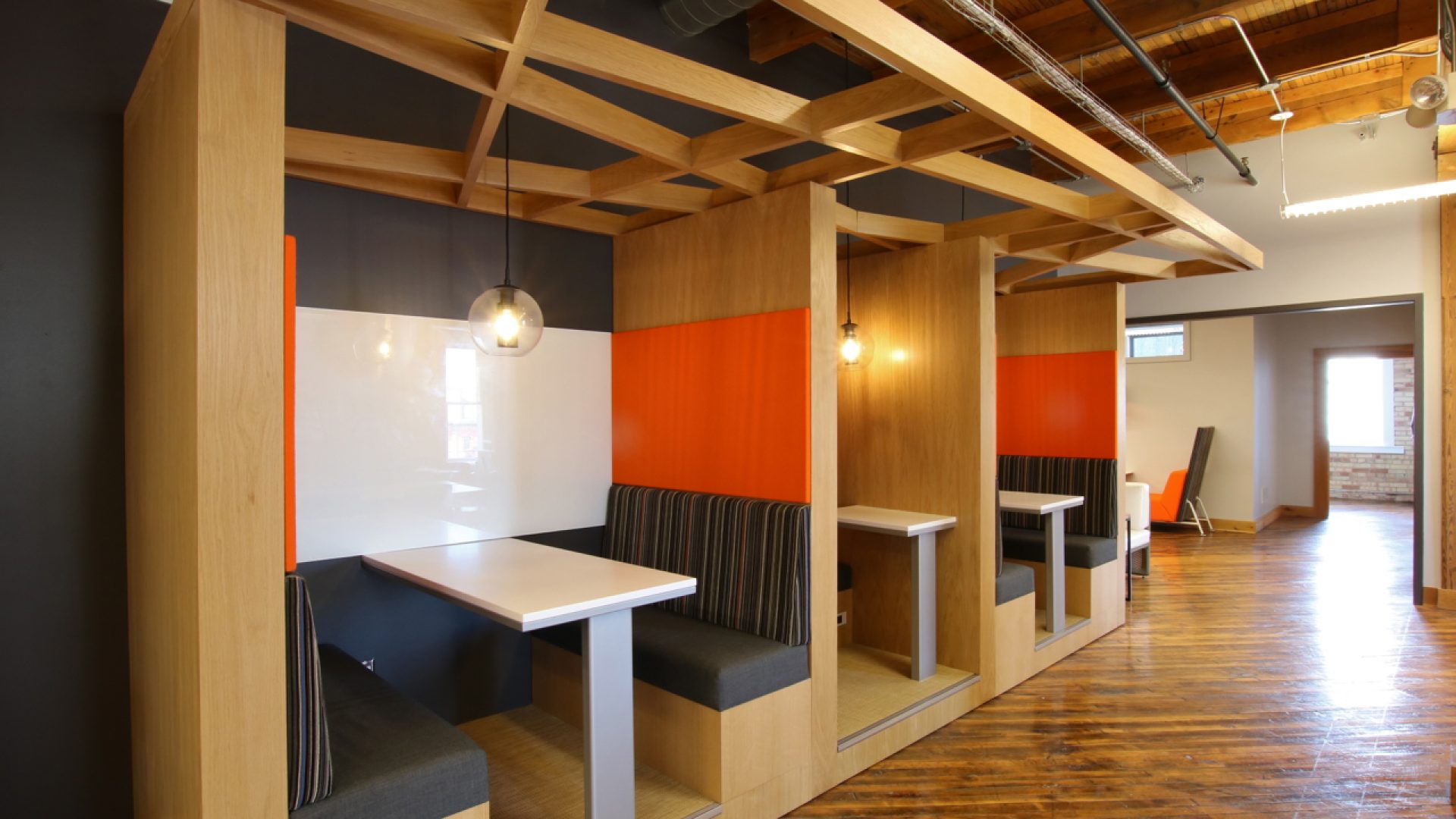 Hospital systems aren't often known for being centers of innovation. Places for attentive care? Absolutely. Where to go for technical excellence? Of course. But innovation and creativity are not usually a part of the vocabulary with which we talk about hospital systems. But for one local system, that vocabulary is expanding.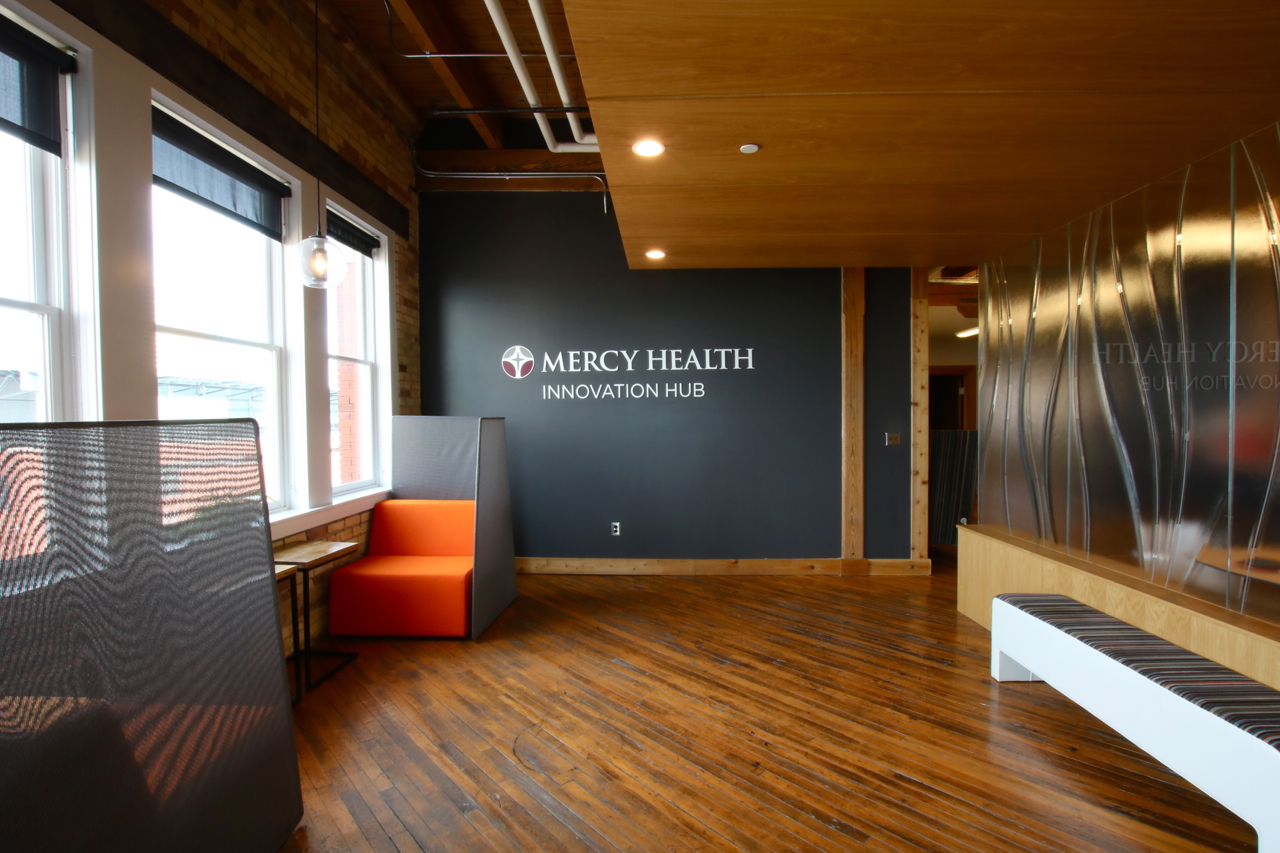 With the recent opening of their Innovation Hub at Grid64 in downtown Grand Rapids, Mercy Health is changing the way we think about hospitals – and the way hospitals think about health care.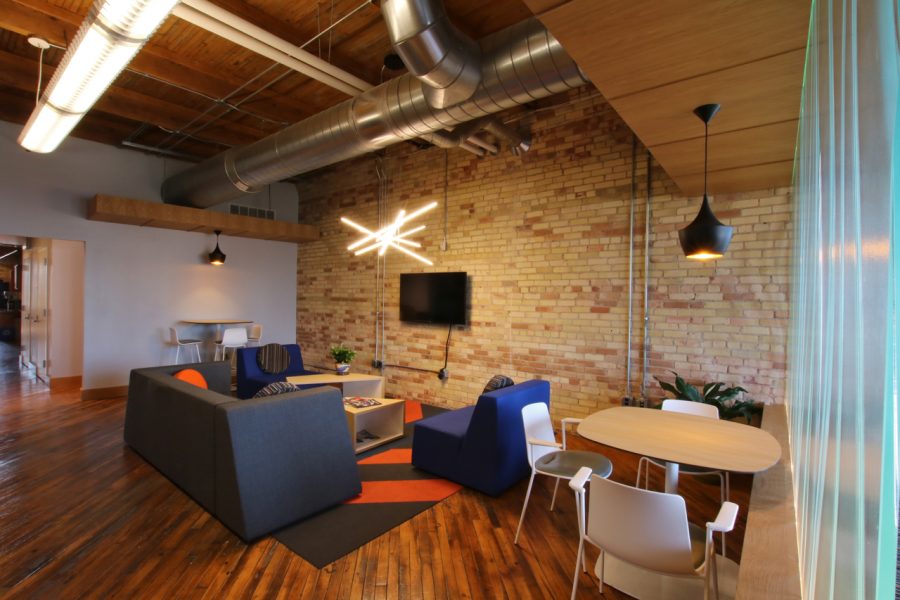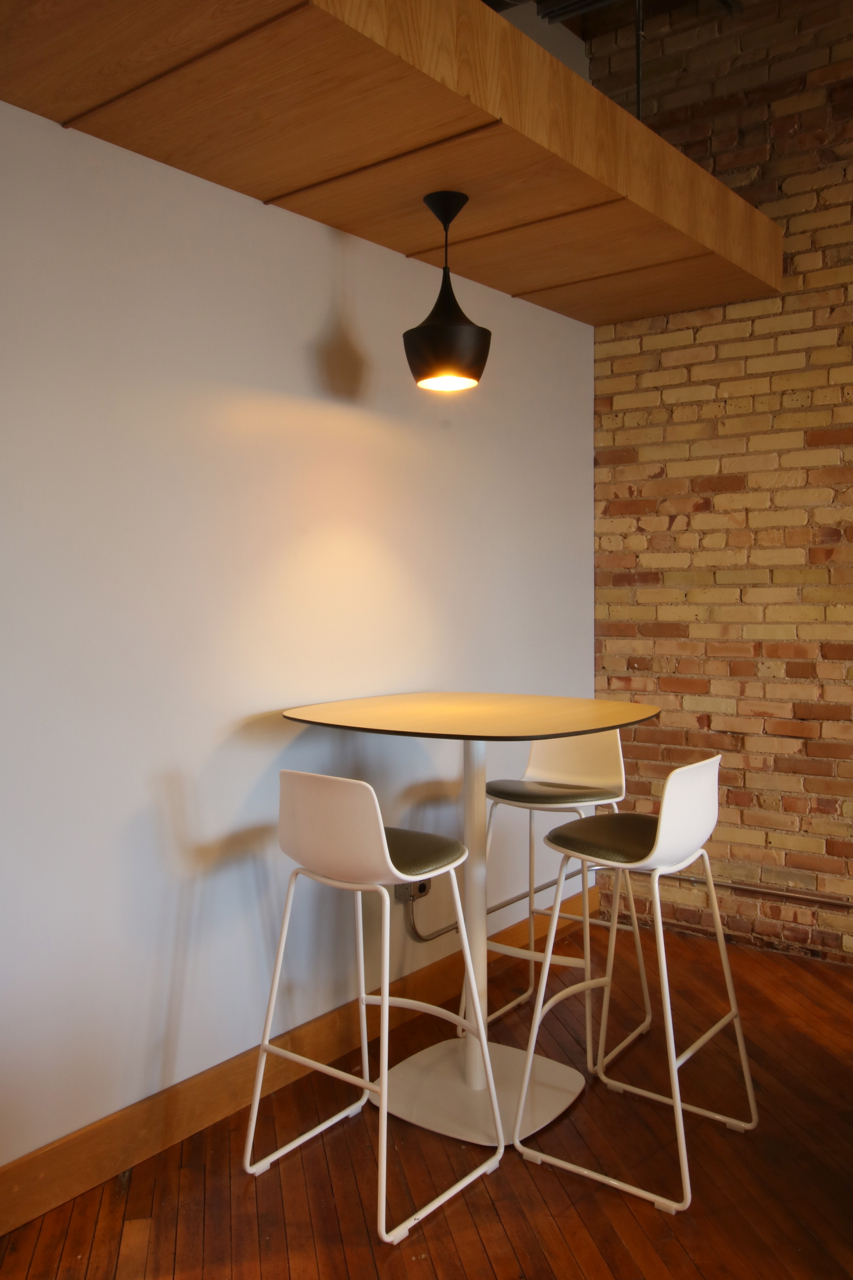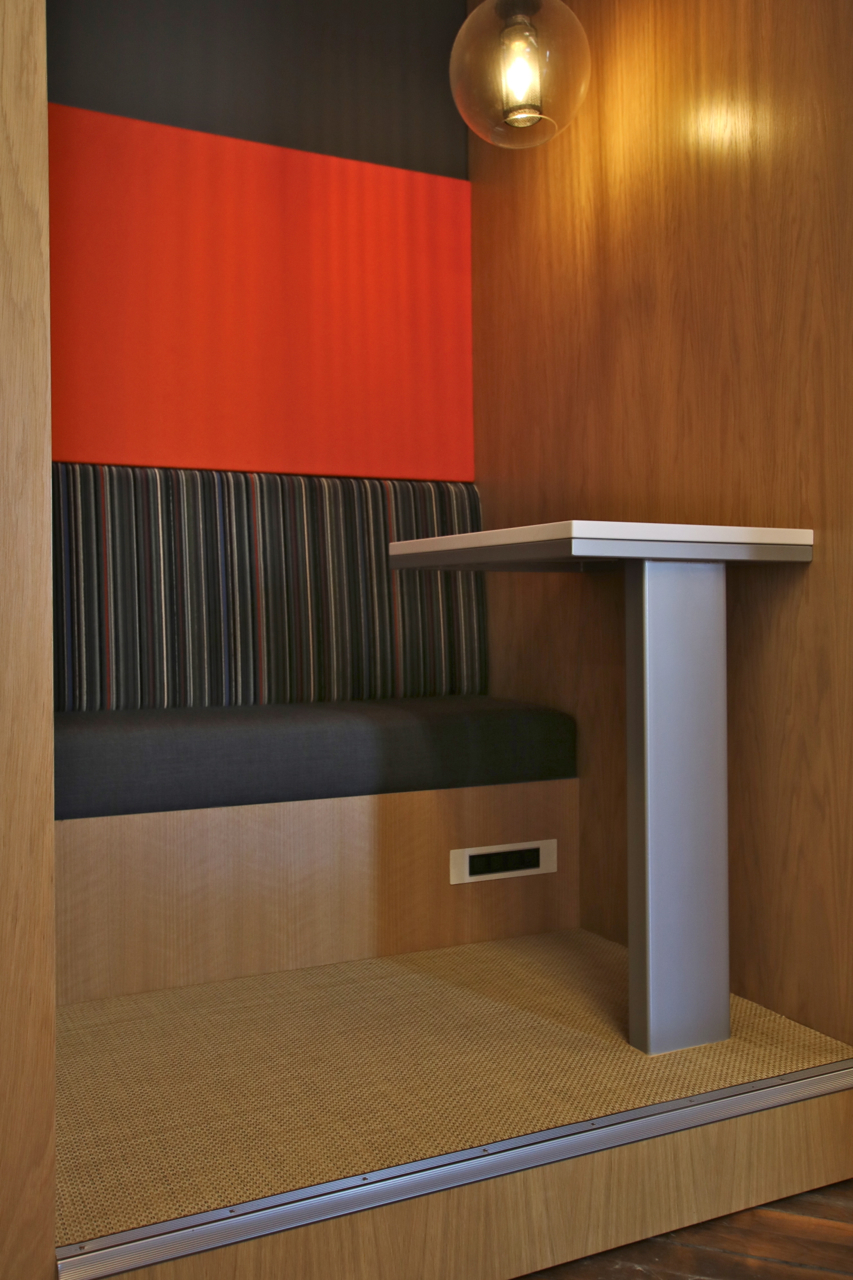 Custer worked with Mercy Health to create a space where new ideas, products, and processes could be examined outside of the clinical environment.
The Innovation Hub hosts teams from Mercy Health in Muskegon and Mercy Health St. Mary's in Grand Rapids for formal meetings and casual conversations, and, most recently, has been used to stage hospital settings to determine their most effective applications.
Before the Innovation Hub was designed and built, the Mercy Health team worked with Custer to test drive the idea. Custer loaned Mercy Health a range of office furniture and workplace technology products to see how they would work, encouraging multiple groups to test the setting against their needs. After a successful trial of the new environment, the team at Mercy Health created and sent a video to their corporate team, seeking approval to move forward with the Innovation Hub project.
"The response was fantastic," said Jen Werner, Healthcare Specialist at Custer. "The corporate team loved the ideas and the fact that the setting would be totally new — not a clinical or hospital setting or a business setting — and that it would encourage out-of-the-box thinking."
With corporate approval, Mercy Health moved forward with designing, building, and furnishing their Innovation Hub. The Custer team helped in the design-build process, creating spaces that would offer flexibility and support for the range of users in the Hub.
Custer designer Jody Poole designed the project coves that act as small breakaway spaces, as well as the bulkhead and glass wall in the entryway. Custer's custom millwork team built the project coves and coffee bar (with the help of Mercy Health's Regional Director, Ben Look, who provided the reclaimed wood shelves — teamwork!). Jody also selected the lighting throughout the space, as well as all of the fabric, furniture, and finishes. Urbaneer worked alongside Mercy Health and Custer to install mobile walls that could either separate the community space or be stored easily on its perimeter. And for easy connectivity and digital projection, Custer outfitted the meeting rooms with multiple innovative audio/visual components, such as wireless collaboration, an interactive touch display, and multiple plug & present technology products. The entire interior remodel was completed in tandem with Rockford Construction.
With their new Innovation Hub, Mercy Health is making headway on the best and brightest ideas of healthcare's future.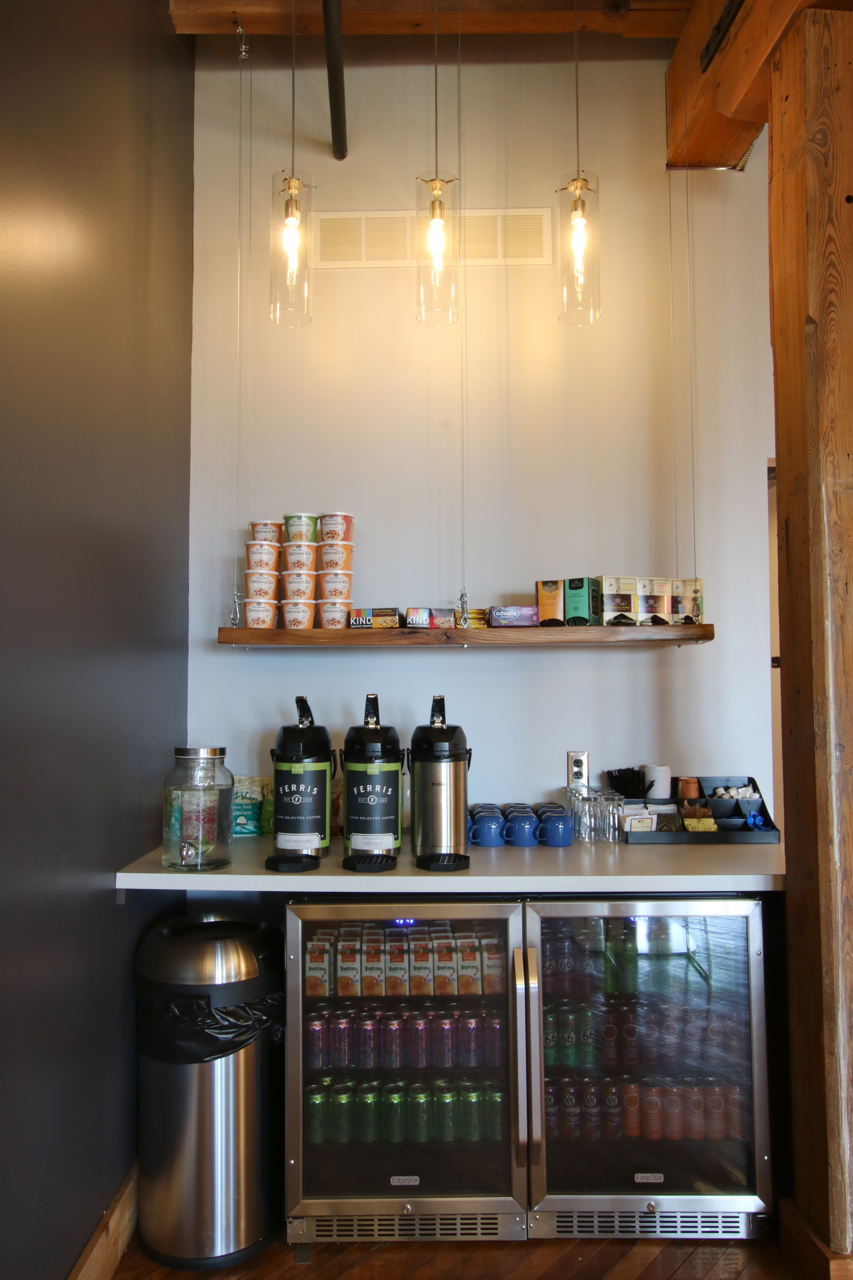 With the belief that great spaces are good for organizations, Custer creates environments that support good posture, easy connections, movement and wellbeing, all with the mission of driving employee engagement. Ready to get started on your innovative space? Connect with us here.