Life EMS Expands Offices Into a Bright New Location
Published On: 
Apr 03, 2017
Project Manager:
Scott Robertson
Location
Grand Rapids, Michigan
Project Contact
Jane Minich
Interior Design
SKP Design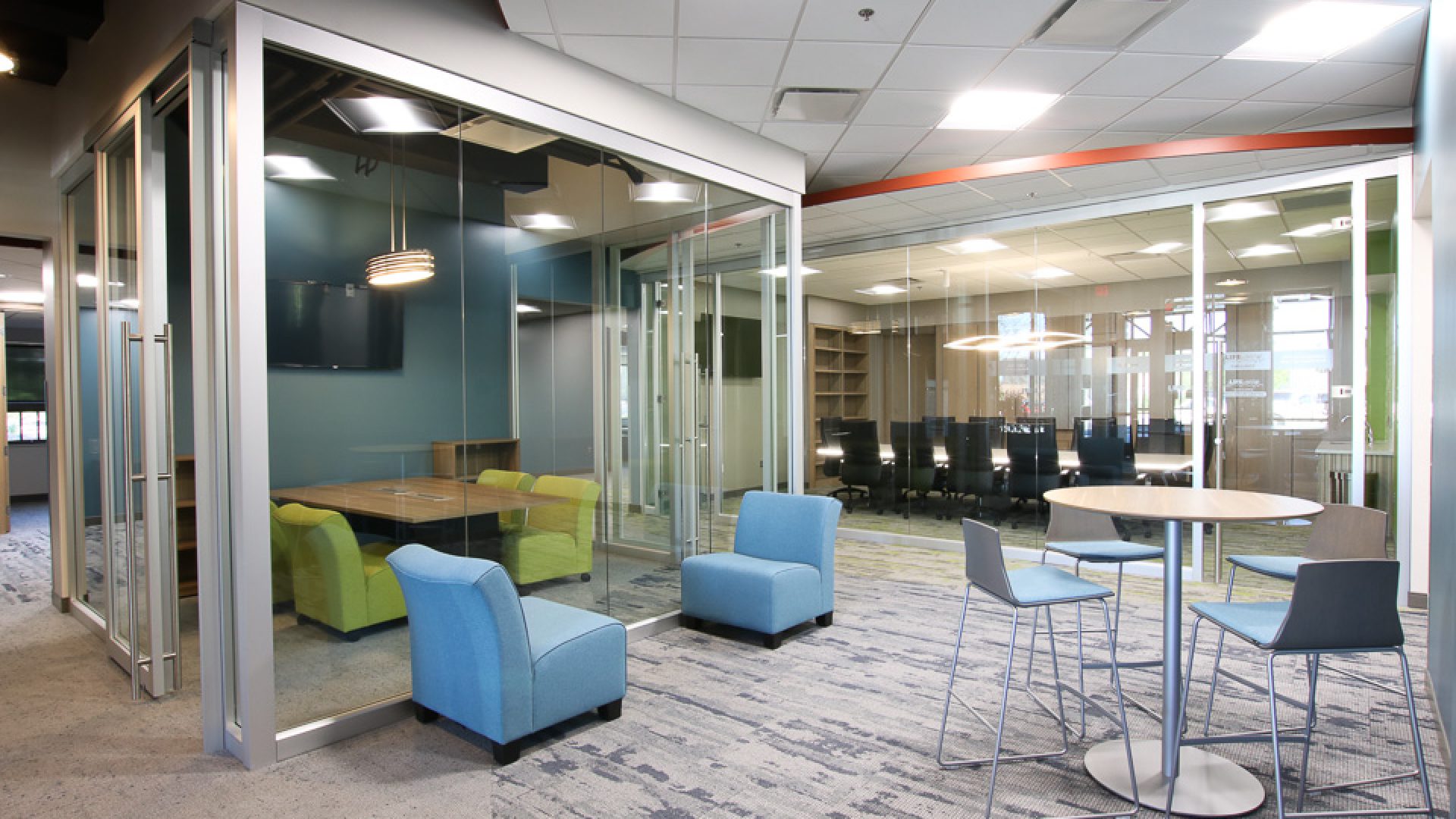 Started by Mark Meijer — son of Frederik Meijer — in the early 1980's, Life EMS has scaled to include over 300 ambulances and serve nine counties in West Michigan. When the firm outgrew their office space, they moved their executive and administration offices to a new location adjacent to their existing office.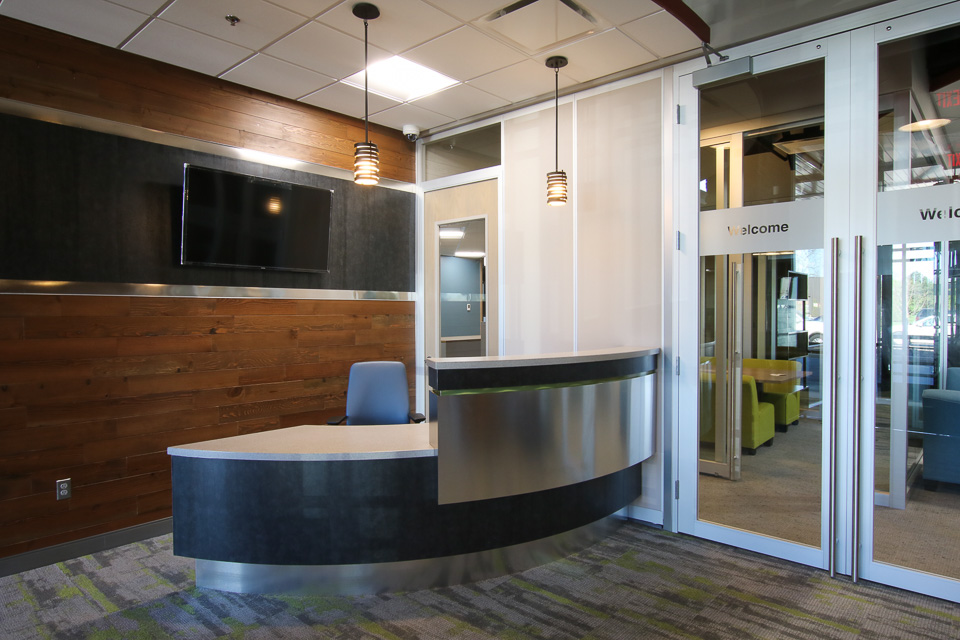 Custer worked with SKP Design in Kalamazoo on the interiors for Life EMS. Featured products in the space include Steelcase, Turnstone, Coalesse, Blu Dot, and others.
Welcoming guests and employees, the reception area features repurposed wood slats, a custom reception desk, and a lounge to wait comfortably.
Throughout the office, collaborative spaces support a wide range of group sizes and user needs, each outfitted with presentation technology. Glass walls enclose the meeting rooms, providing visual transparency and audio privacy. The boardroom was designed with both classic and innovative elements. Seating up to twelve people,  the table's LED lit top is surrounded by stately Coalesee Executive chairs.
A mix of office settings support various users, activities, and roles. From executive offices to open workstations, each setting features a blend of products to support the physical, emotional, and cognitive needs of employees.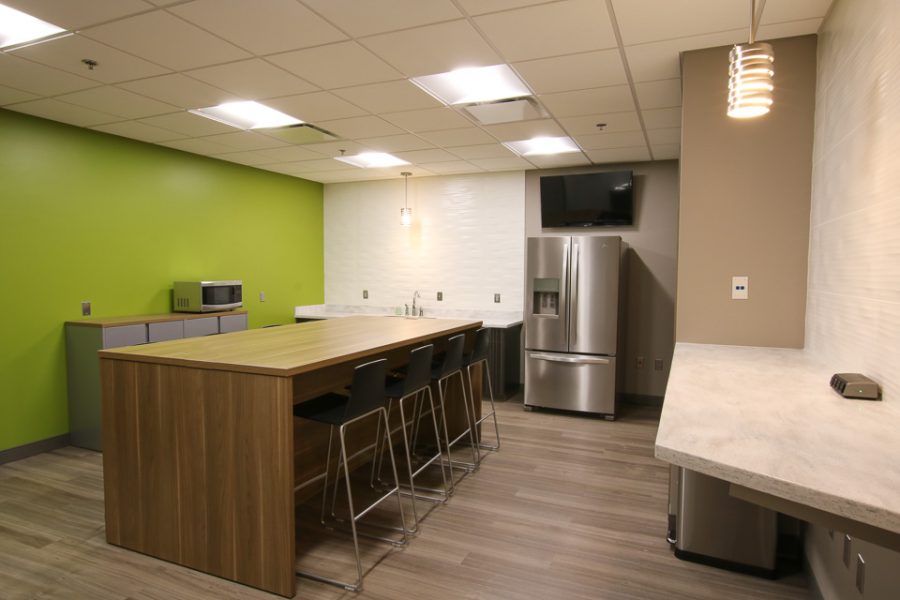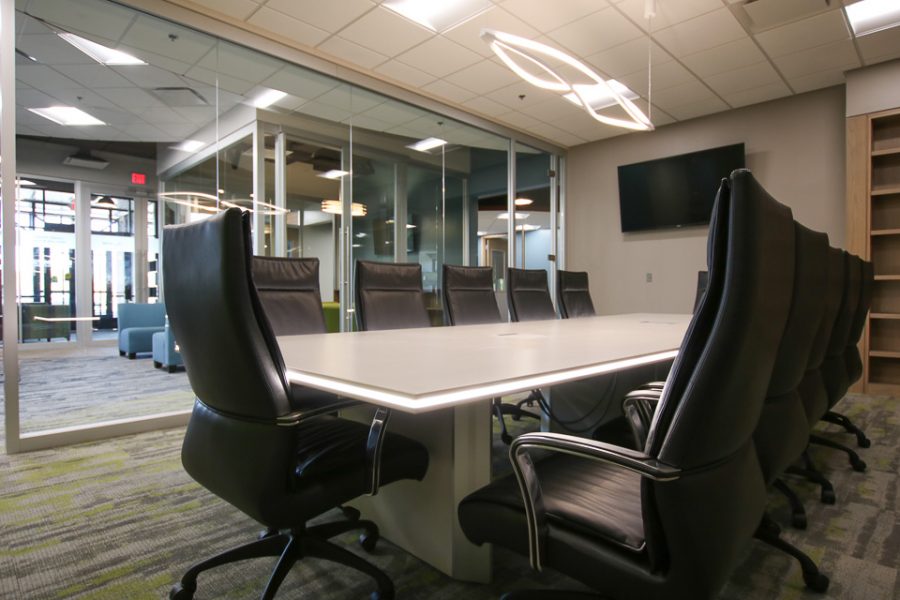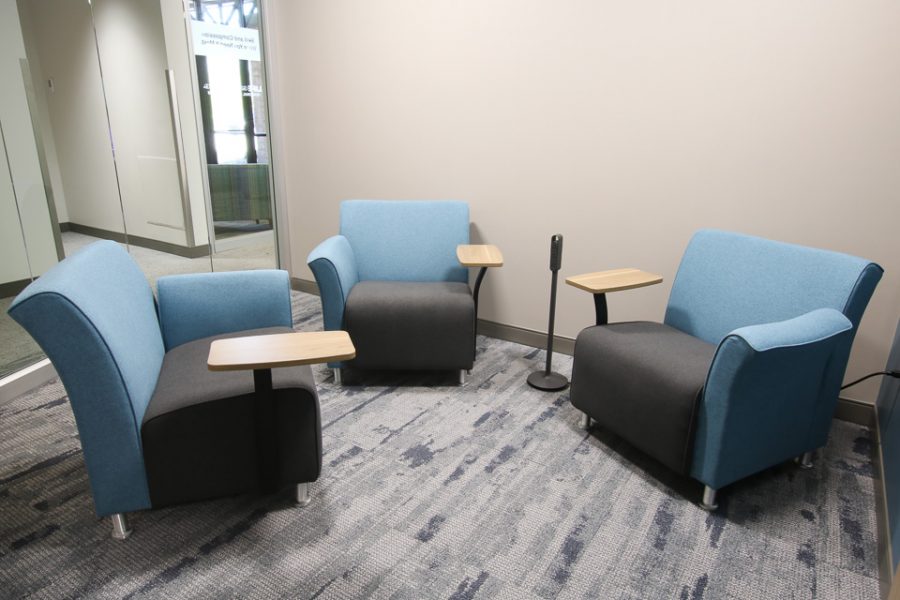 The cafe features a large table, similar to a kitchen island, to encourage casual meetings and community meals. Pops of color in the cafe and throughout the office complement the modern glass, fabrics, and finishes in the office.
With their new space, Life EMS can continue to serve West Michigan with effective and timely emergency medicine services.