iHeartMedia Utilizes Brand-Focused Design for New Creative Café
Published On: 
Mar 13, 2018
Project Manager:
Tom Becker
Client name
iHeartMedia, Inc.
Location
Grand Rapids, Michigan
Project Contact
Kylee Haywood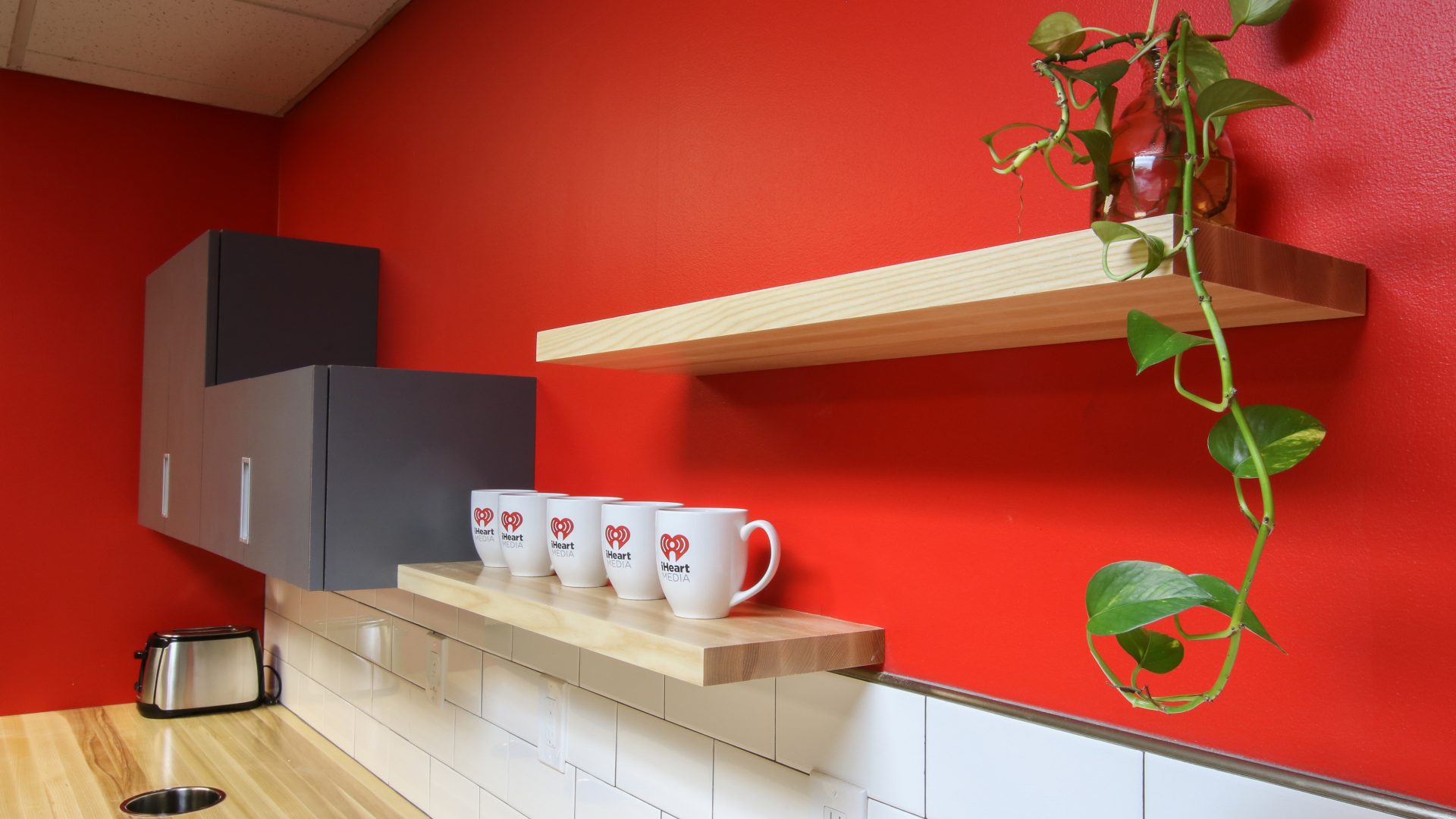 iHeart Media utilized Renegade's brand-focused design to create a new creative café for their employees in the Grand Rapids office.
Brand colors were paired with the warm tones of the wood butcher block counters and floating shelves. The casework-integrated refuse keeps the area tidy and the flush pulls lend an overall modern look.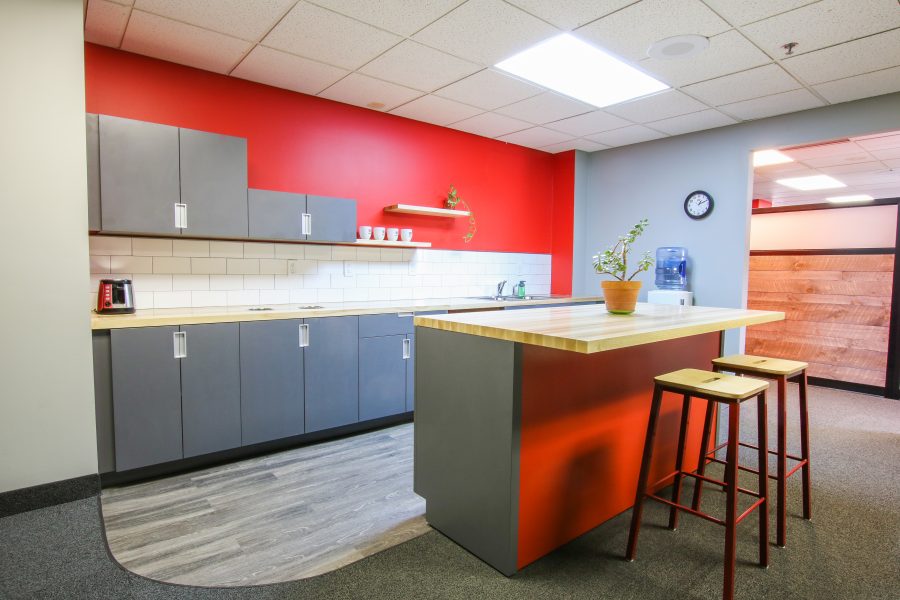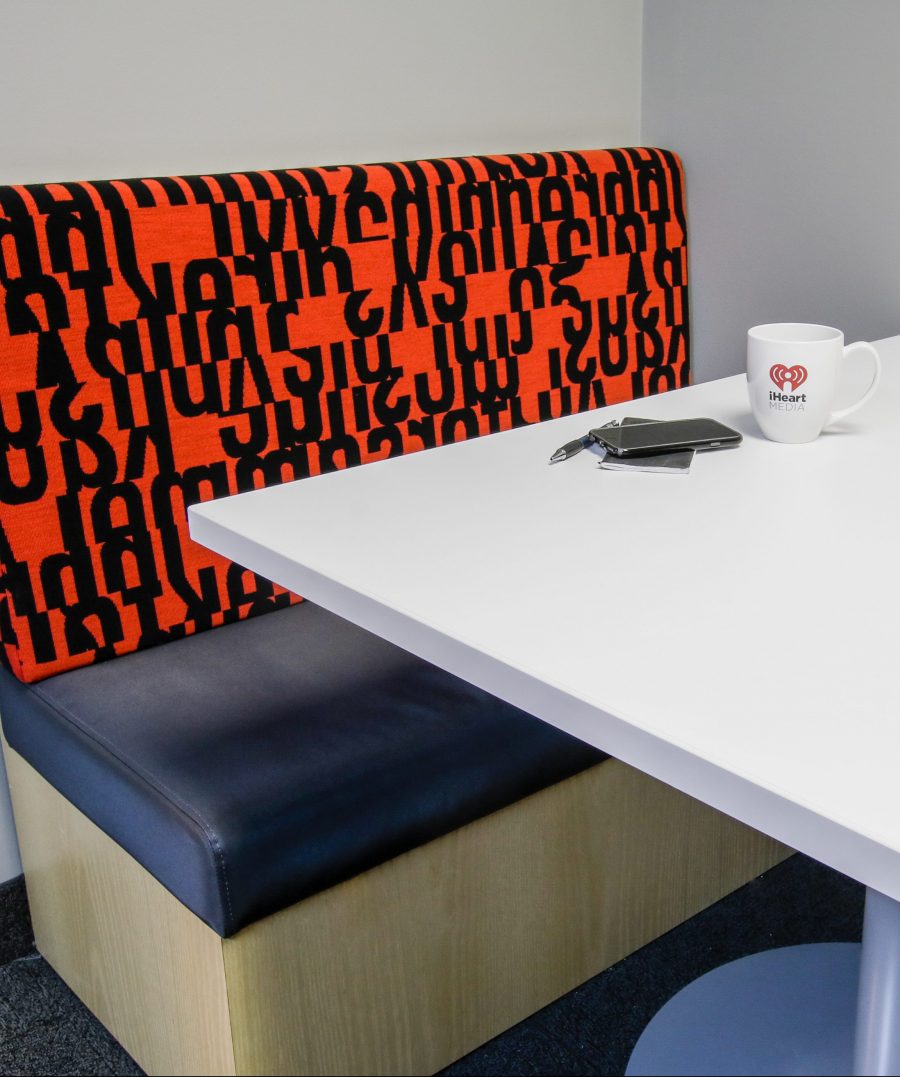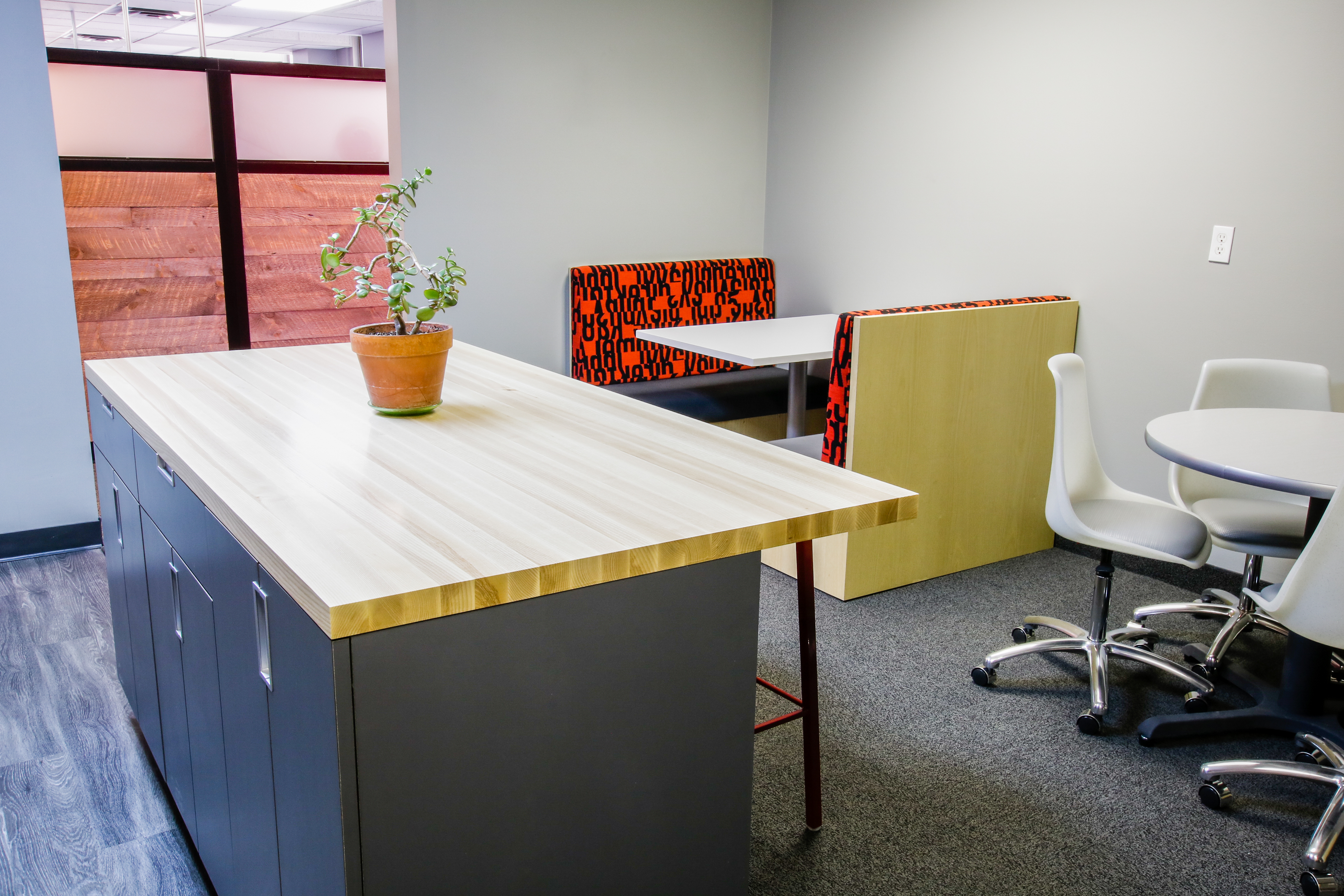 The booths create a welcoming hospitality feel that can also double as a casual meeting space.