Global Technologies Partners with Custer and Renegade on Recent Expansion
Published On: 
Feb 11, 2019
Project Manager:
Tina Frain
Client name
Global Technologies
Location
Spring Lake, Michigan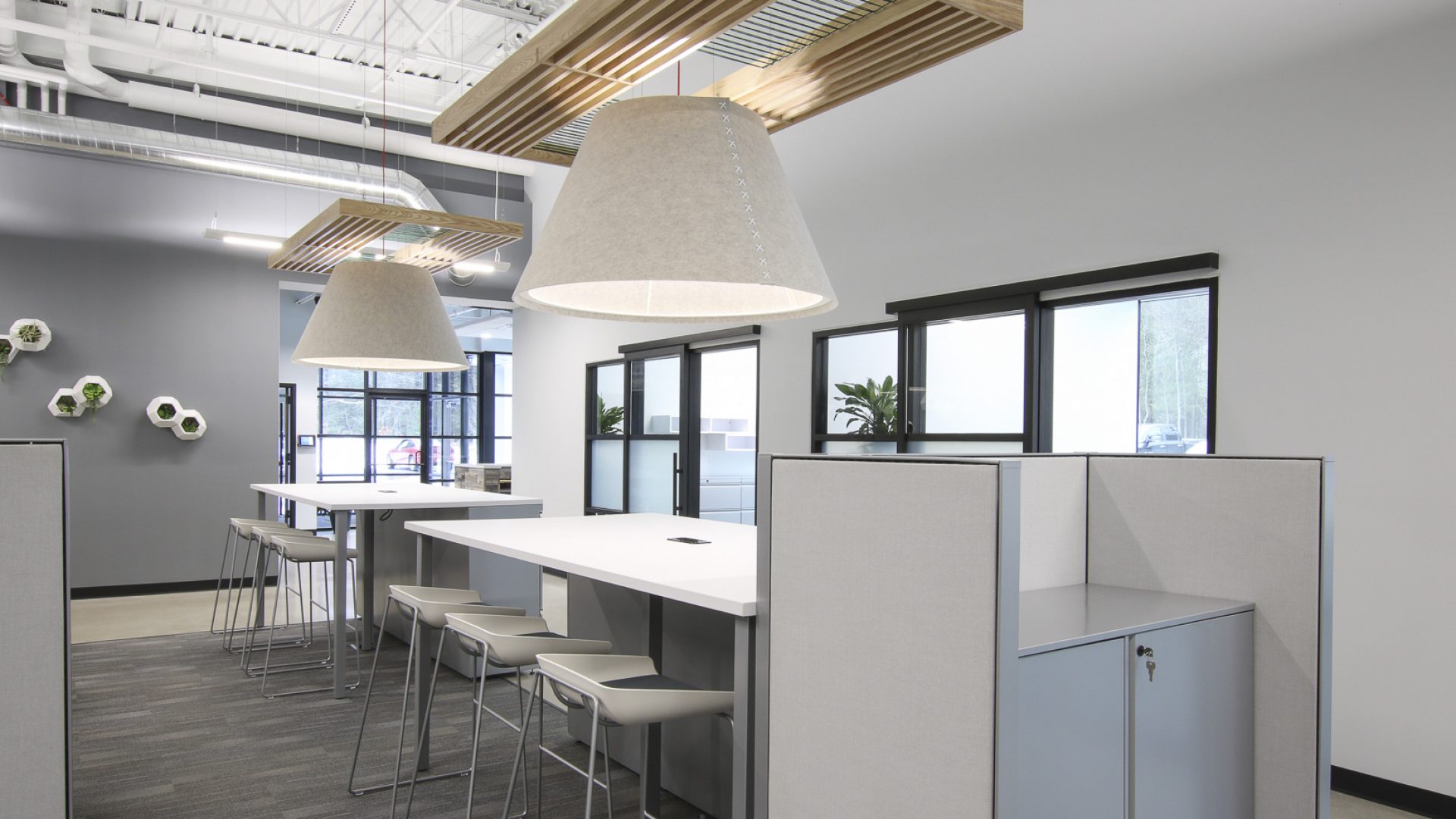 Global Technologies recently expanded their existing location and renovated the space throughout. Their main focus was to create great spaces for their staff members to work and collaborate.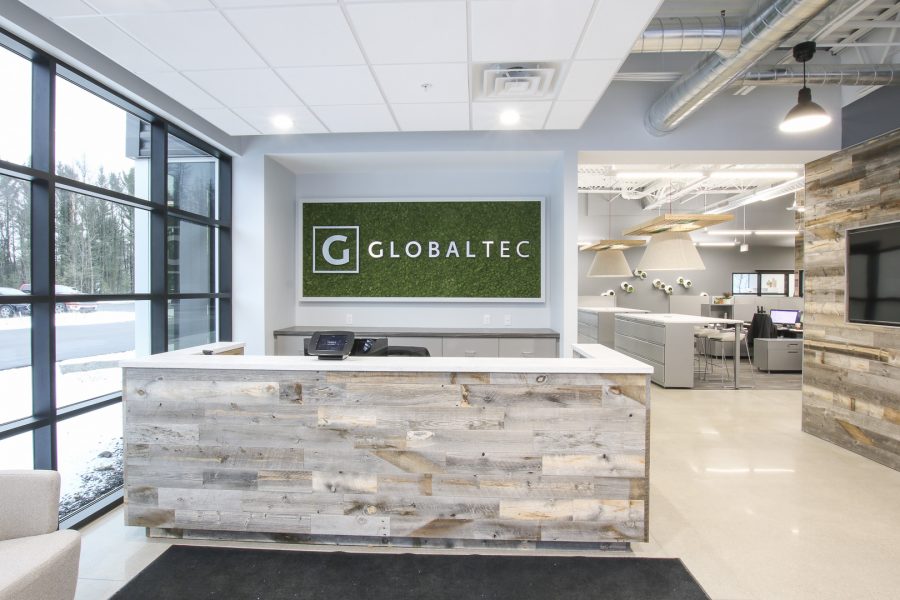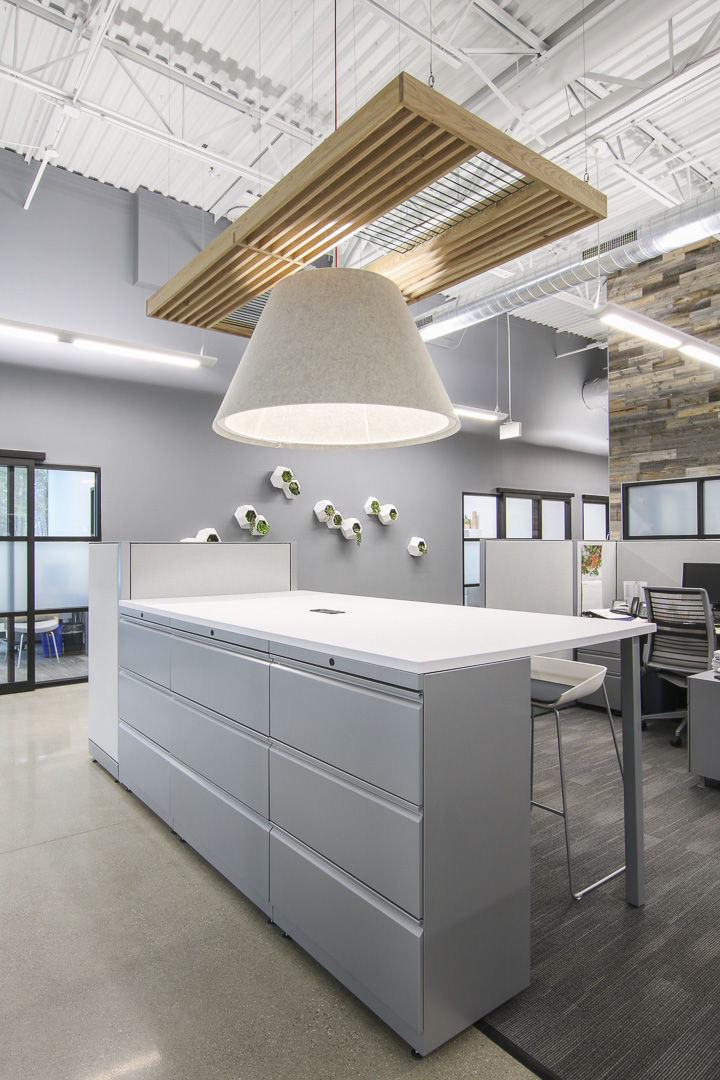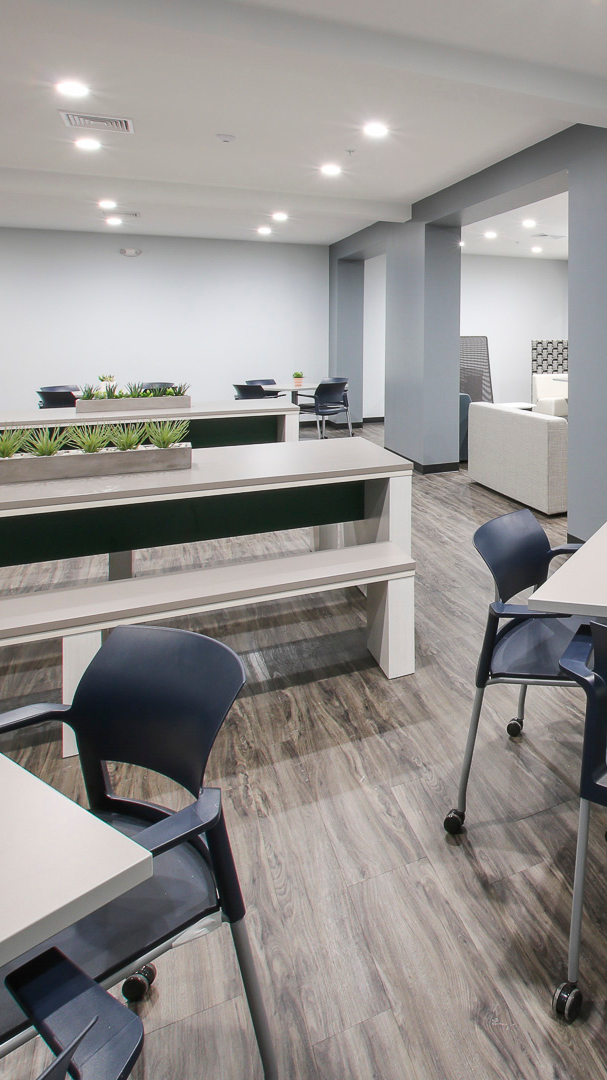 Global Technologies partnered with Custer for furniture layouts, technology, signage, accessories, paint selection help, and custom-built enhancements that empower their employees and the Global Tec brand.
Custer's Renegade team provided custom-built solutions including:
Framed moss art with integrated signage behind the front desk – the moss was hand applied and the frame built to fit the space and painted to match the walls
Wood ceiling clouds with hand-laced yarn accent – Renegade worked with the electricians to drop the pendant lights through the middle of the clouds and position over the shared space
Café tables and benches in the cafeteria with an accent laminate for aesthetics and durability
A team table with integrated power and matching mobile printer stand that nests below the table and out of sight