No design detail left untouched in FlexFab's renovation of Hastings Headquarters.
Published On: 
Nov 10, 2019
Project Manager:
Quinton Adkins, PMP
Location
Hastings, Michigan
Architect
Architectural Concepts
Construction
CD Barnes Construction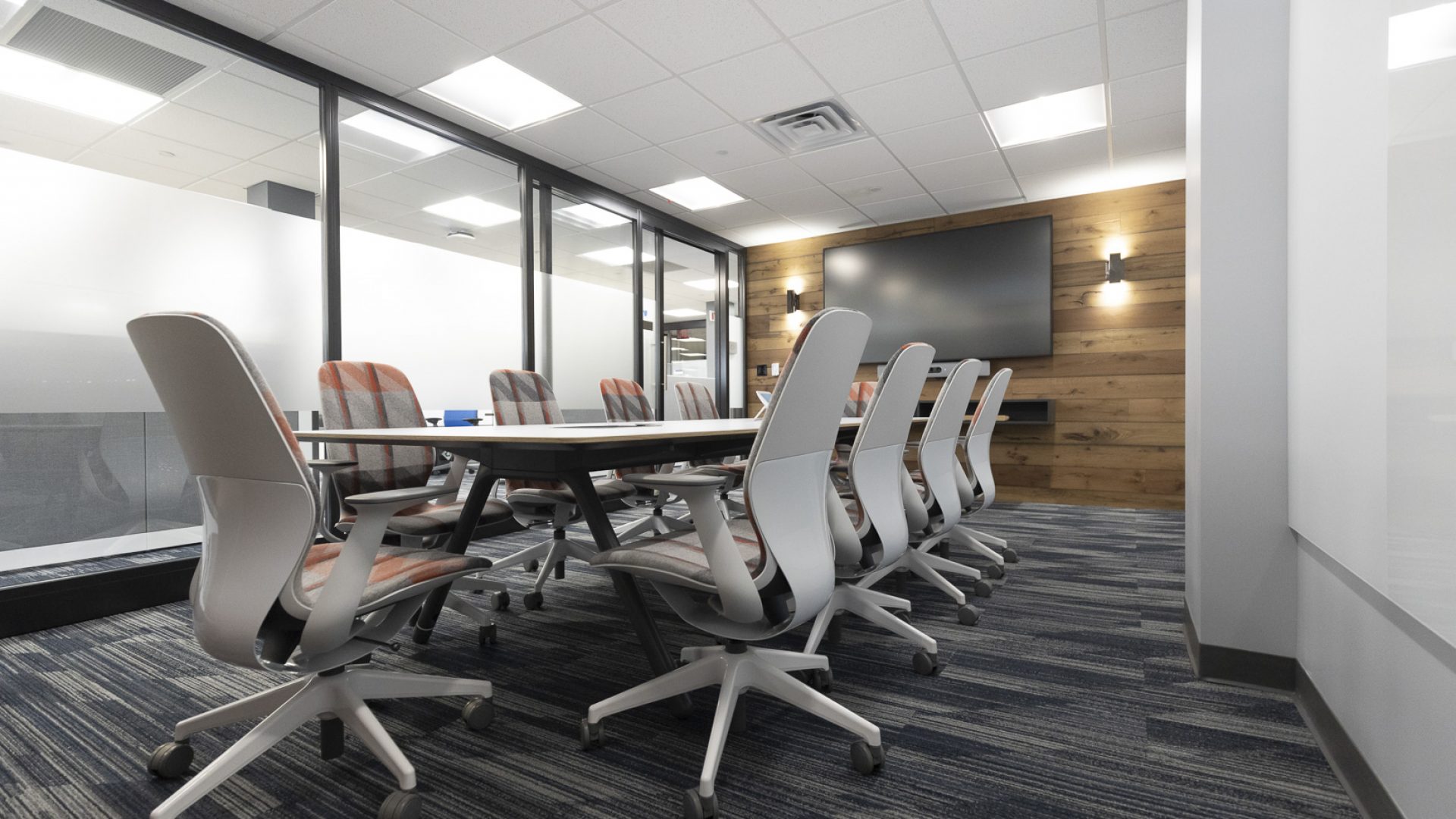 An outdated existing interior led FlexFab to a full renovation of their space. FlexFab chose Custer as a partner for this renovation and selected a full interiors package – from space planning to color and finish coordination.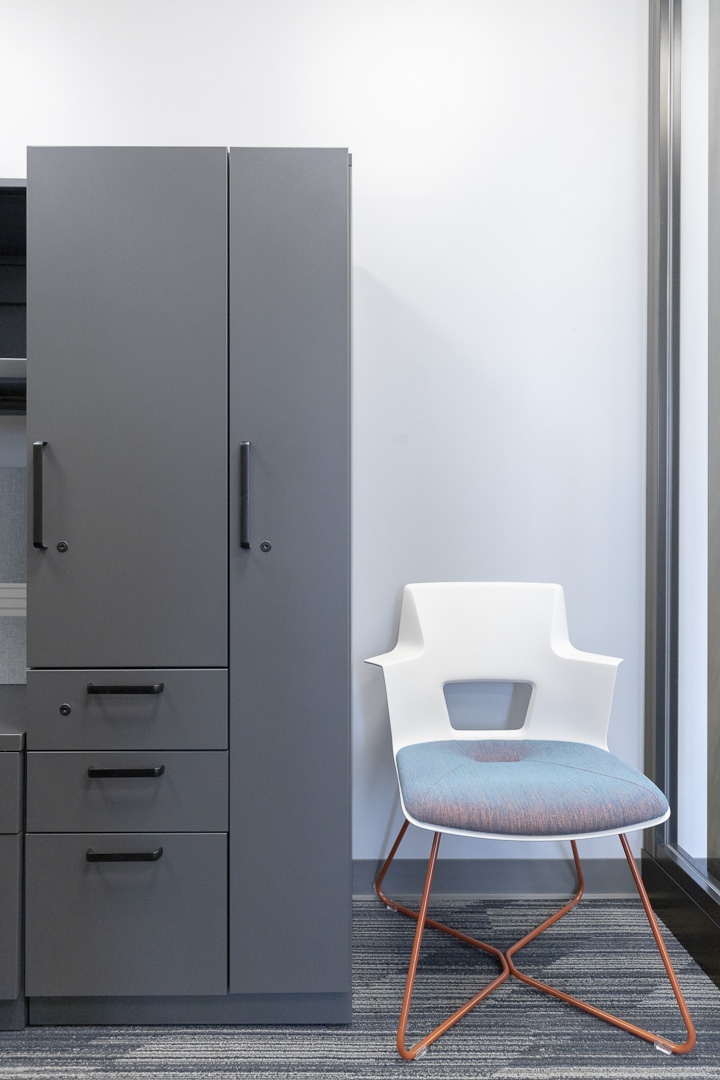 Custer worked closely with FlexFab to determine a design plan that included lowering workstation panel heights and reducing the footprint of each station to provide more room for smaller meeting places, enclaves, and a small café.
Privacy walls were incorporated throughout the workplace to divide space for a mother's room, various private offices, enclaves and multiple conference rooms.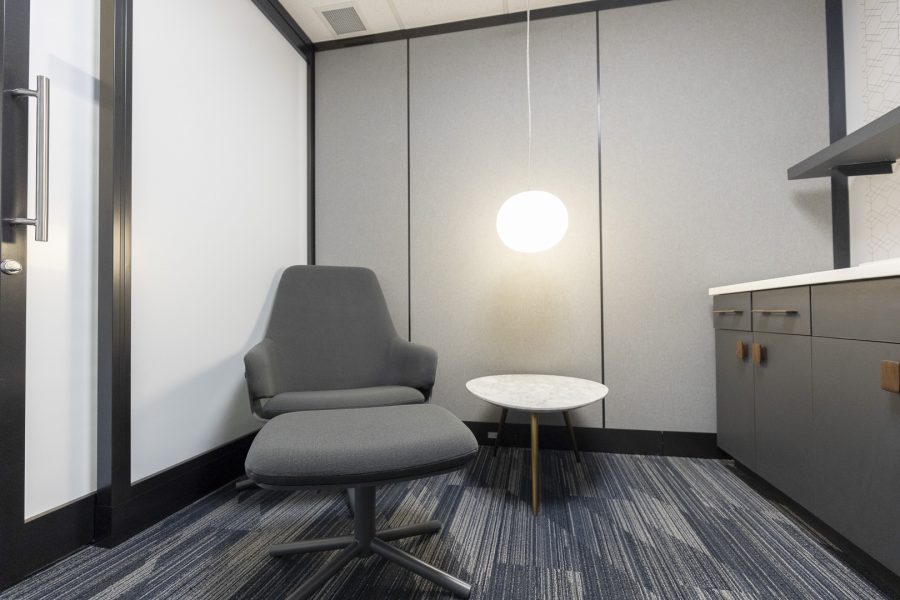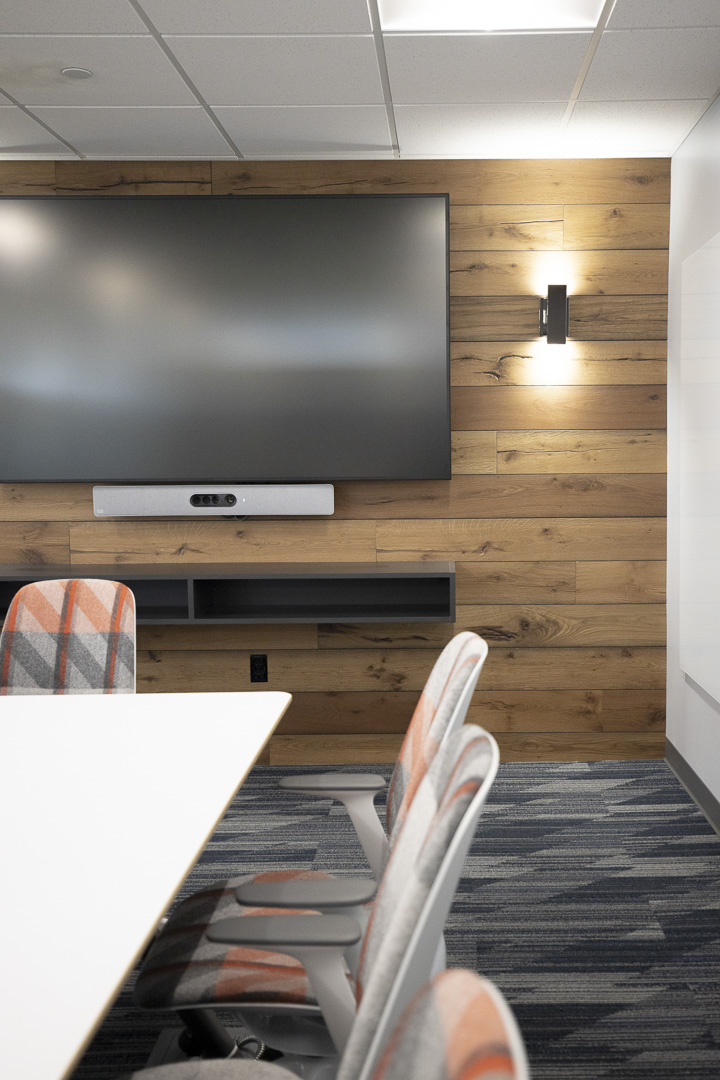 Renegade provided multiple custom solutions for this space including a feature wall behind entryway reception desk, wood shiplap walls, custom mail slots, a large bookcase and a history wall.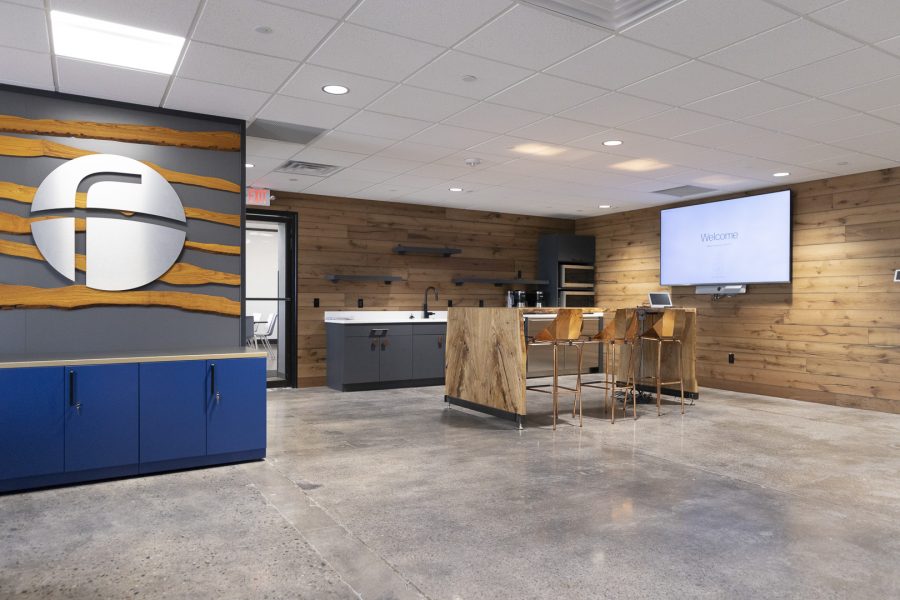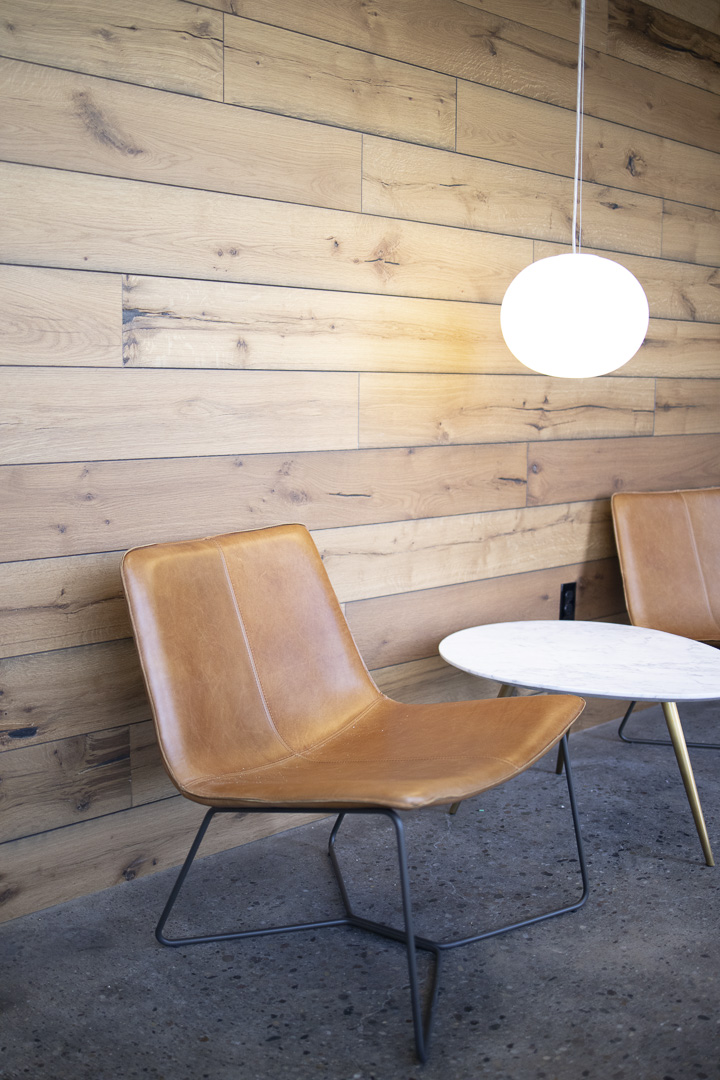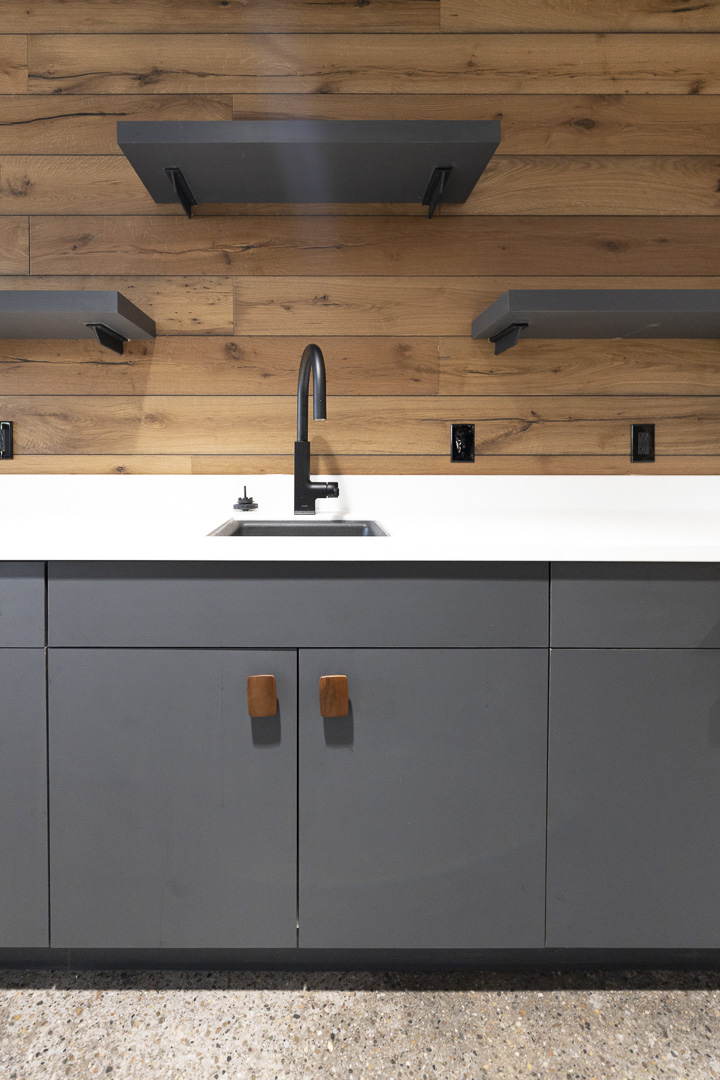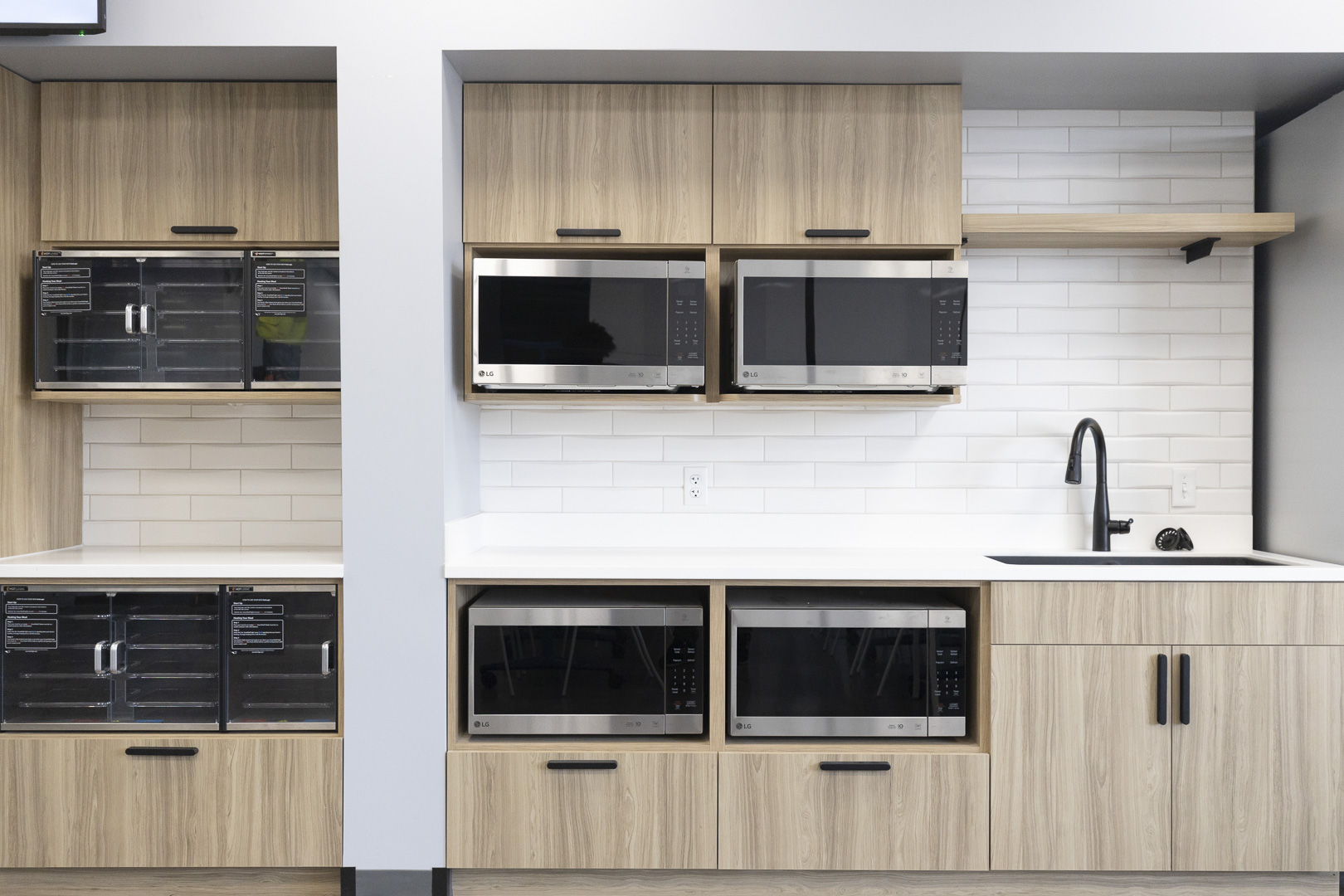 Private offices were reduced in size and separated by floor-to-ceiling glass walls to provide transparency and openness in the office.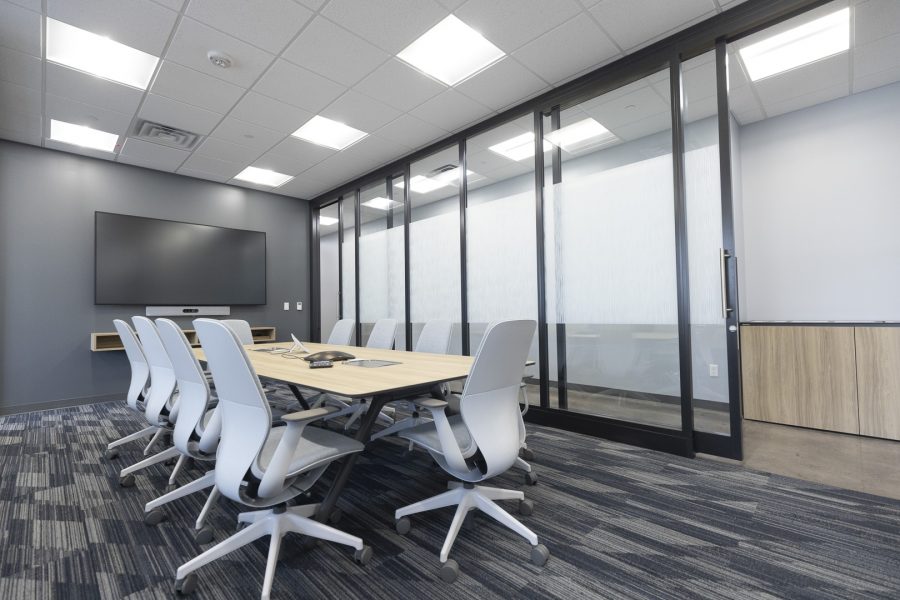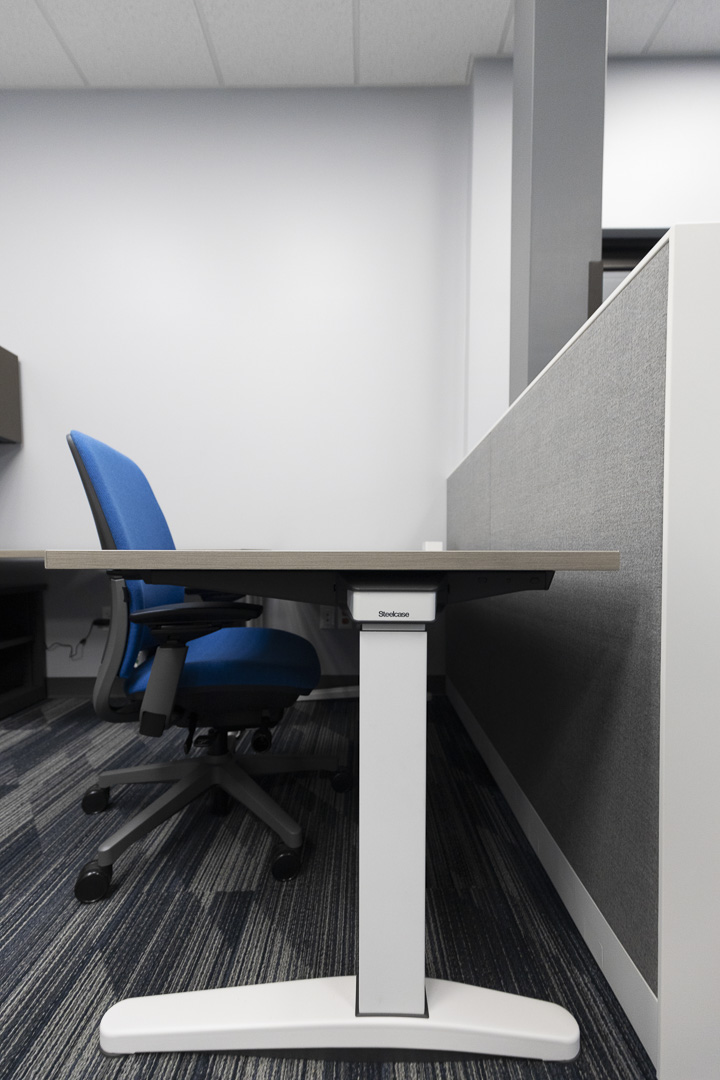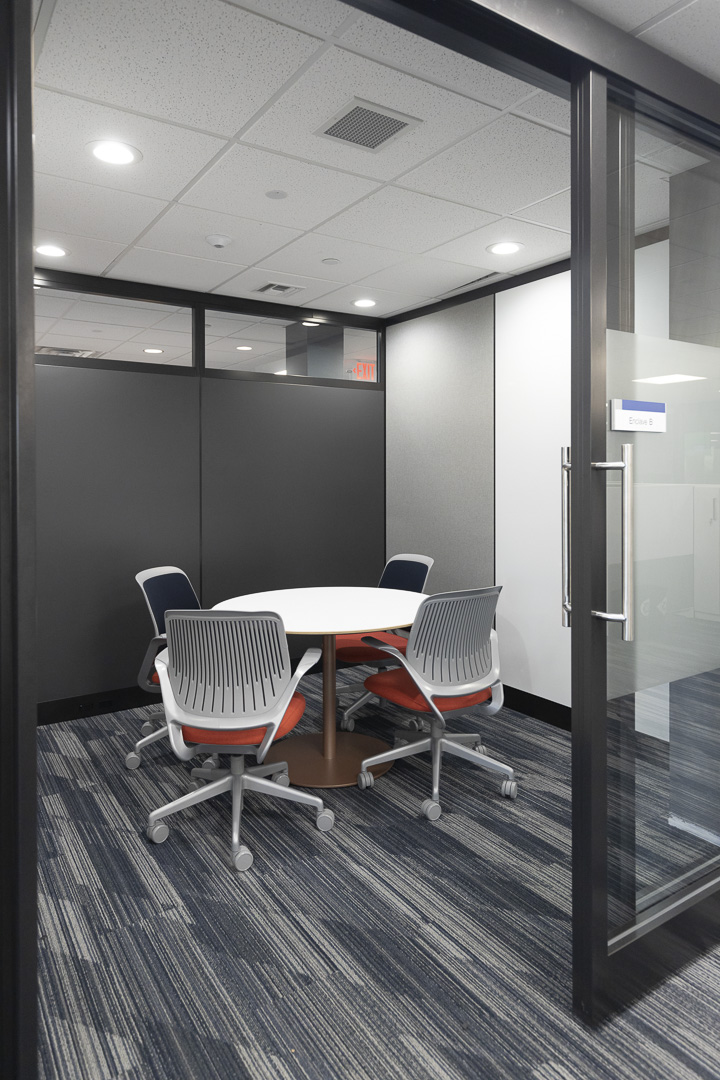 Ology Height Adjustable desks were chosen for each workstation to support different employee postures throughout the work day.
Additional product features selected for this space include Humanscale monitor arms, Five Star window film, 2/90 Signage, FLOS Lighting, West Elm, Blu Dot, and Sound Masking throughout. Custer subsidiary Century Floorspace was selected to provide carpet tile flooring, and tile flooring and backsplashes.