New Flexco facility now supports team collaboration without losing sight of the importance of individual work and privacy.
Published On: 
Nov 04, 2022
Project Manager:
Tina Frain
Designer:
Amy Peceny, NCIDQ
Architecture + Design
Progressive AE
Construction
Pioneer Construction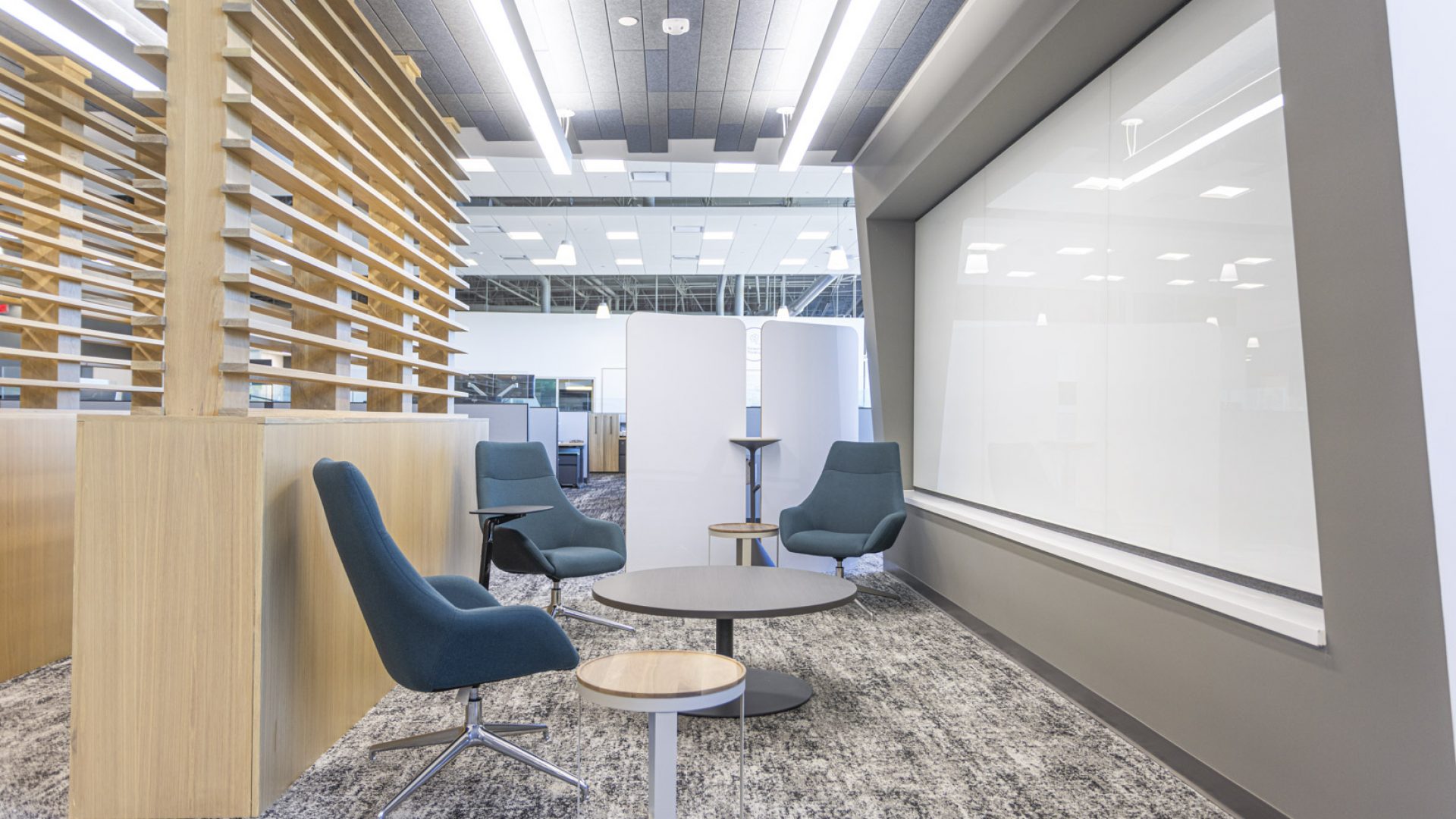 Custer was selected as a partner to provide furniture for Flexco's newly developed space in Walker, Michigan.
Quickly outgrowing their previously occupied space, Flexco determined a new 288,000 square foot location was the path forward in providing employees with 65,000 square feet of office, training, and wellness space and dedicating the remainder to manufacturing and warehousing.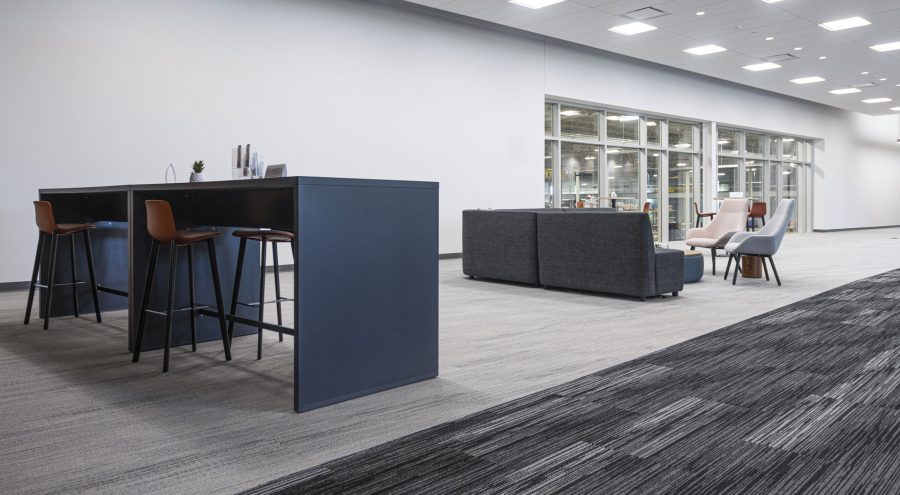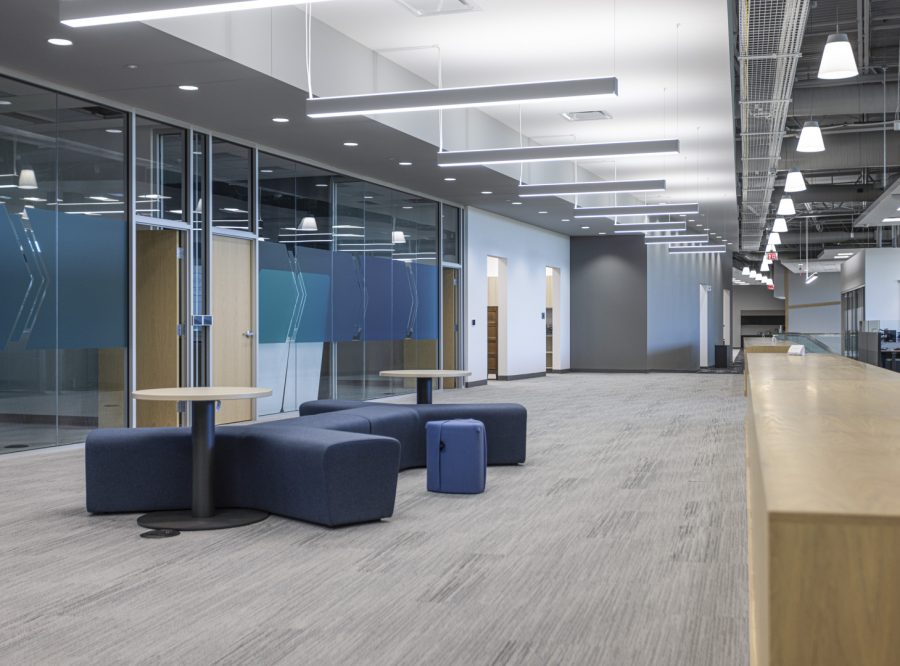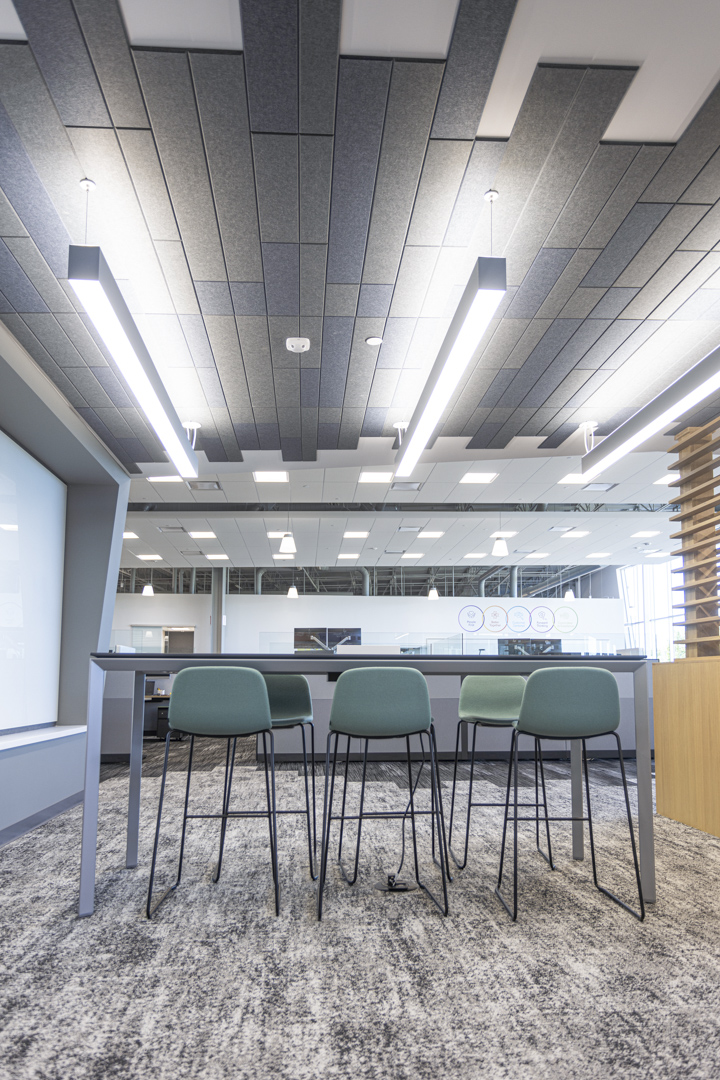 In order to help the customer develop an understanding of how employees could work better and collaborate more, our team hosted tours to show the impact that furniture solutions can have within the workplace. Custer worked closely with Progressive AE throughout the design of this project.
Among the top priorities for the customer was the ability to incorporate their existing cube walls. This concern was solved for through modern modifications to the existing floor plan that allowed for privacy while still promoting team collaboration.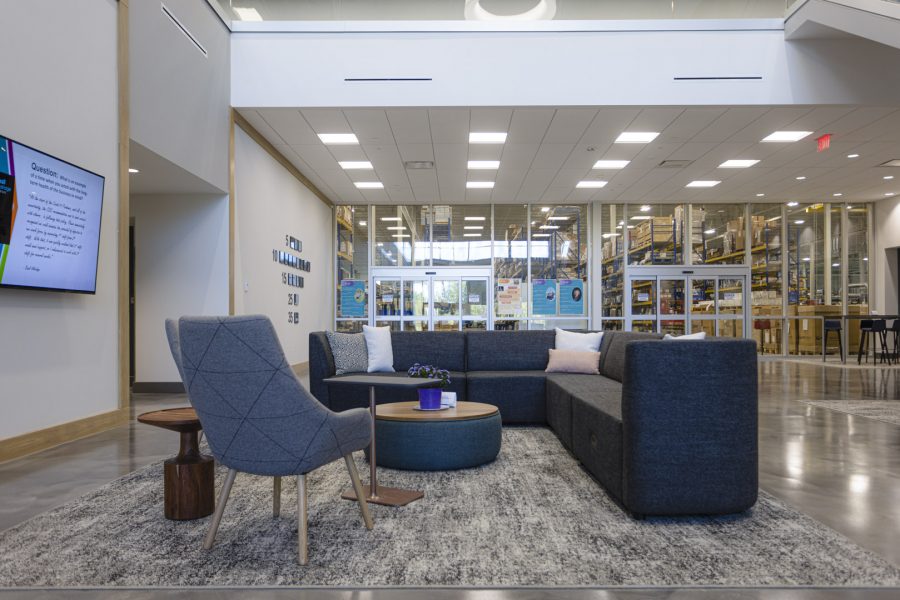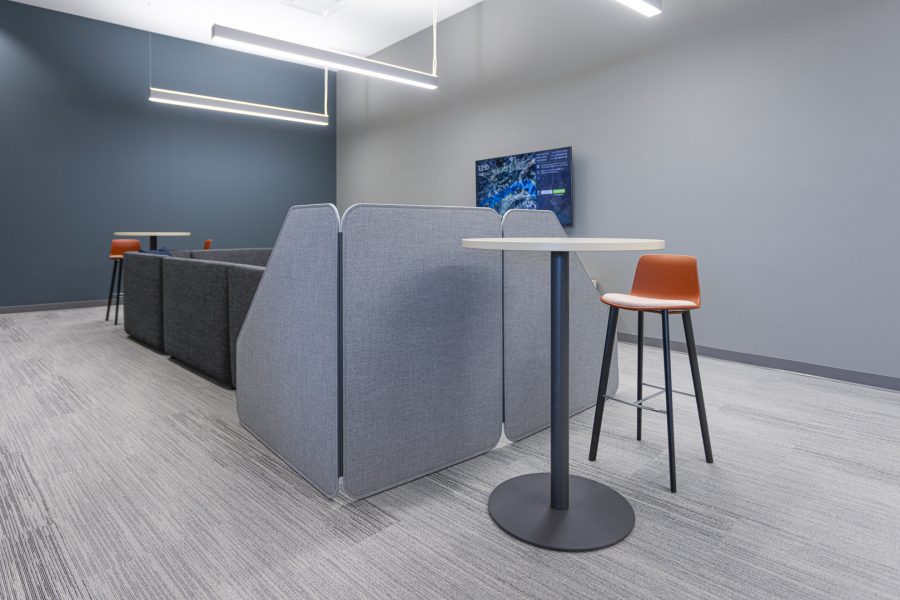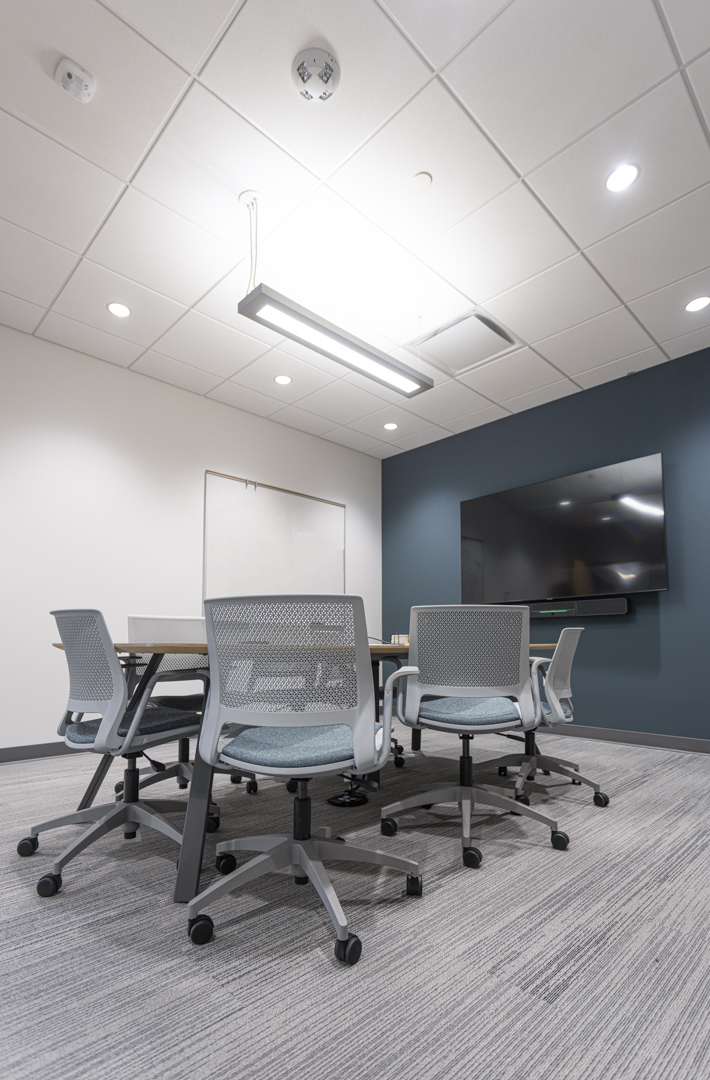 Environments within the new Flexco space include conference rooms, individual team spaces, collaboration and lounge areas, and individual workstations as well as private offices.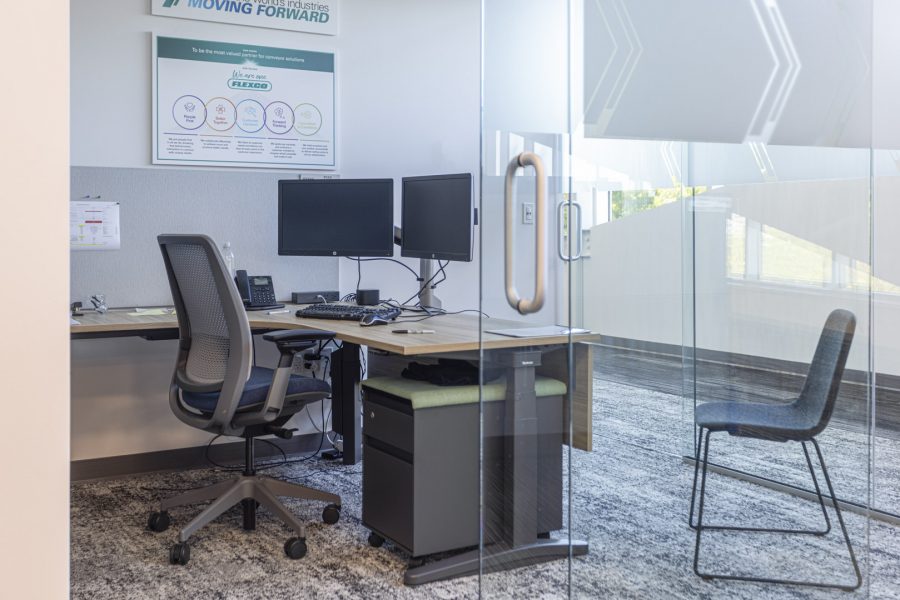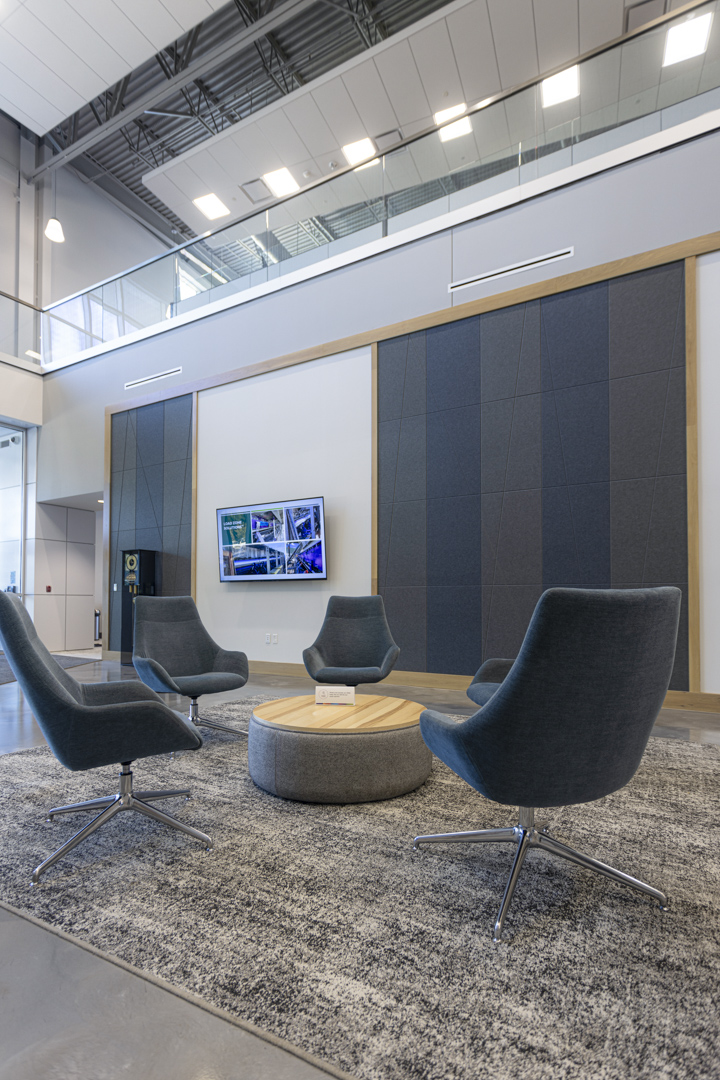 Fun collaborative open lounge spaces were introduced into Flexco's floorplan that included a mix of posture options and seating areas that hadn't been included in the company's previous location.
Height adjustable desks, high density storage units, custom seating booths for the work café were among the product solutions provided by Custer throughout this functional new workspace.