A+D Flash Friday with Nikki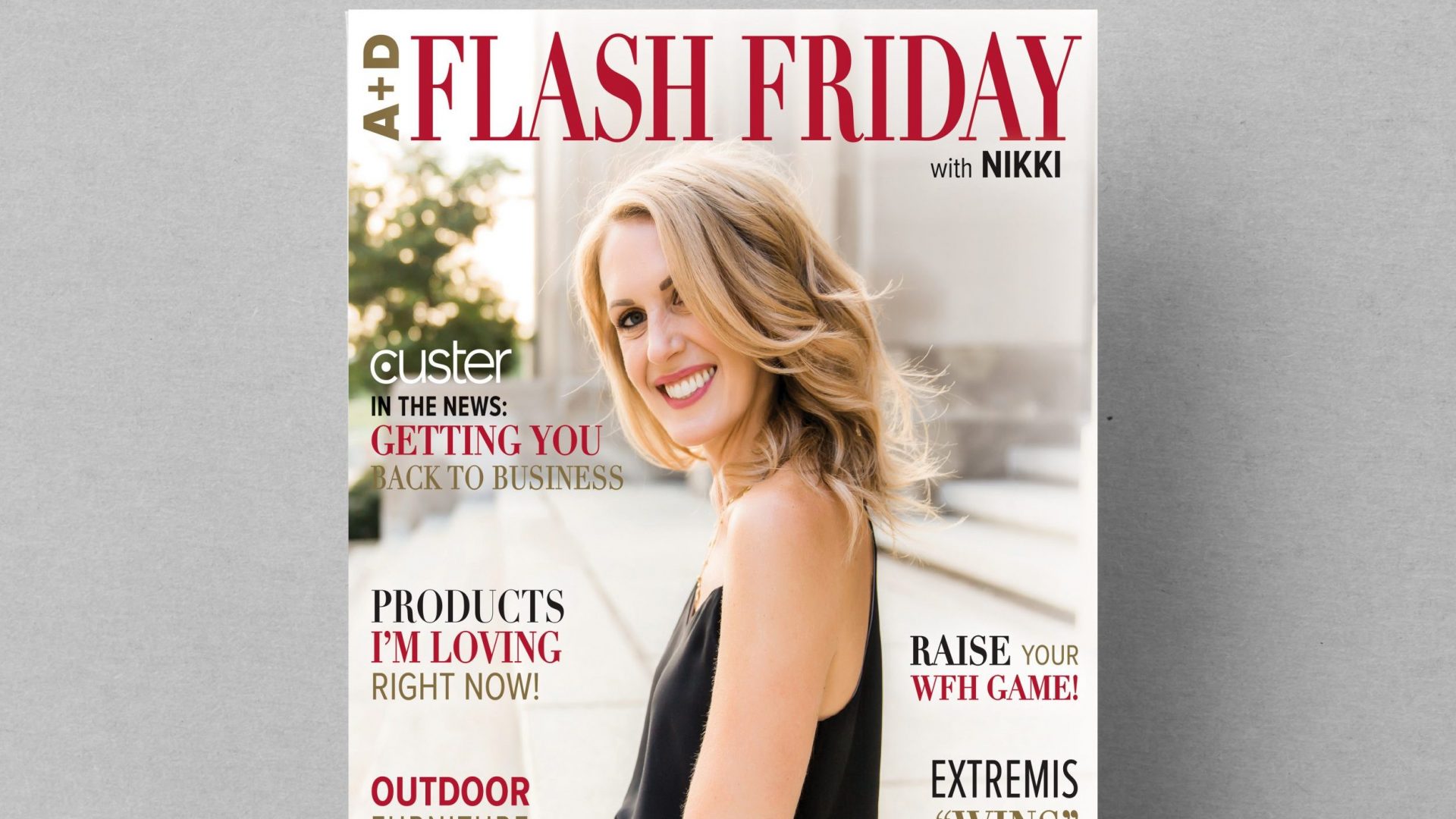 Products I'm Loving Right Now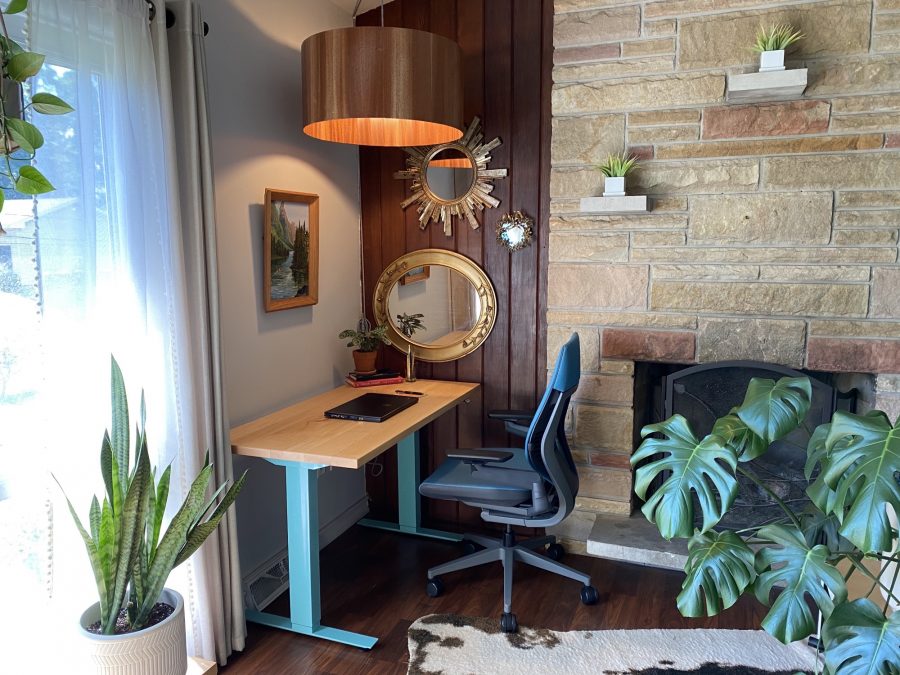 Sky High
 from Renegade – COMING SOON!
Our custom design-build partner is launching their first line of standard products and this beautiful height adjustable table is a staple for anyone looking to give their work-from-home office a beautiful boost. 

Floor and Glass Decals from Custer
We had a need for reminder decals to place around our Custer offices for those returning to work and our talented art director created some simple designs to keep safety protocols top of mind. We have made these available to clients and partners for an affordable place with a 2-3 day turn around.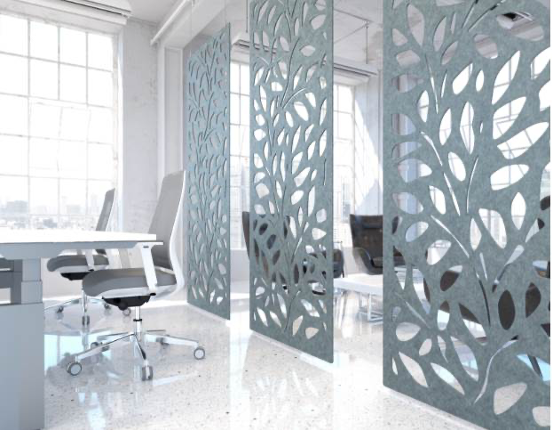 3F Hanging Panels from AMQ
Getting creative with space division from AMQ. These screens are 96"H and come in sides 28″, 38″, or 48"W. One of many screen options to serve workstation division moving forward.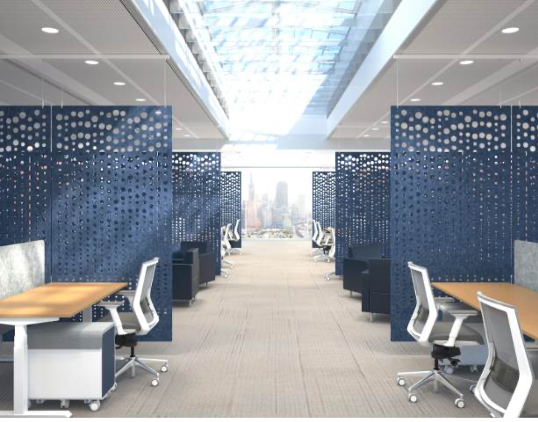 Virtual trip to Belgium with Extremis
I was joined by West Michigan Designers and Steelcase last week on the most inspiring and entertaining webinar I've been on since March (and you feel me because we've all been on a lot…). Tomas and Ashley, owners of Belgium-based Extremis, took participants on a tour of the Belgium country side, complete with hops farms, black labs, costumes, and most importantly – an amazing showroom filled with their "tools for togetherness". It was an engaging way to see the outdoor solutions that this Steelcase partner manufacturer can offer.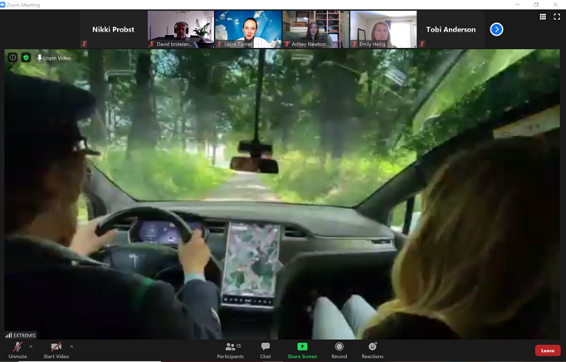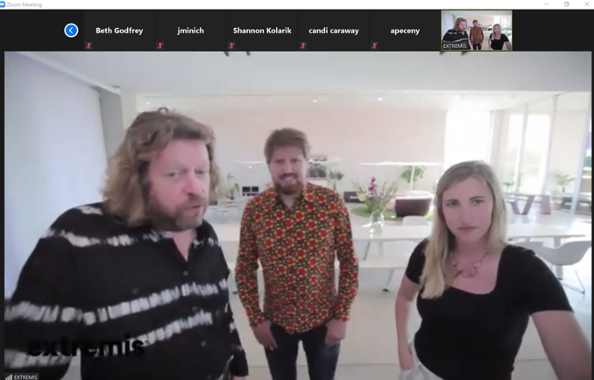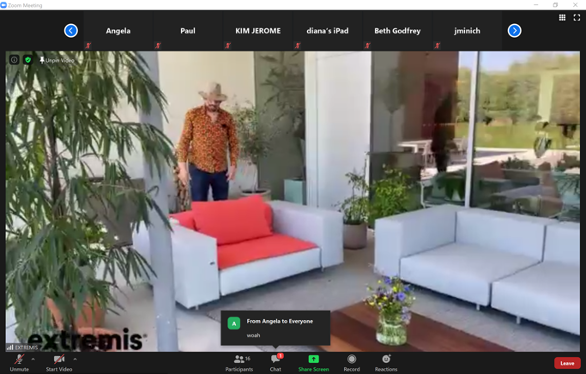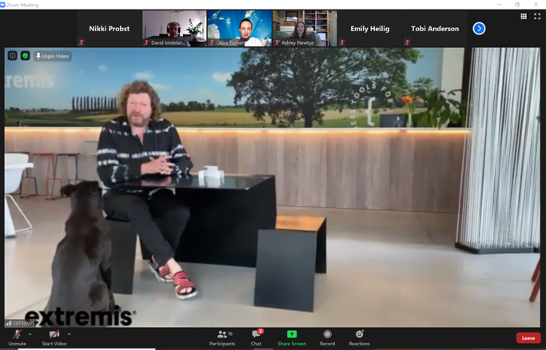 Outdoor Furniture Inspiration

 
For more outdoor inspiration for your projects this summer, log in and check out Laura Turner's Marketplace board!
Raise your WFH Game!
We're all likely working in less than ideal conditions out of our homes, and with 'return to the office' dates uncertain in some cases your clients might be voicing their discomfort. Custer is offering a low-cost, height adjustable desk solution for home offices that is under $500 and ships in 5 days! Contact us to pick your finishes and have it delivered to your door.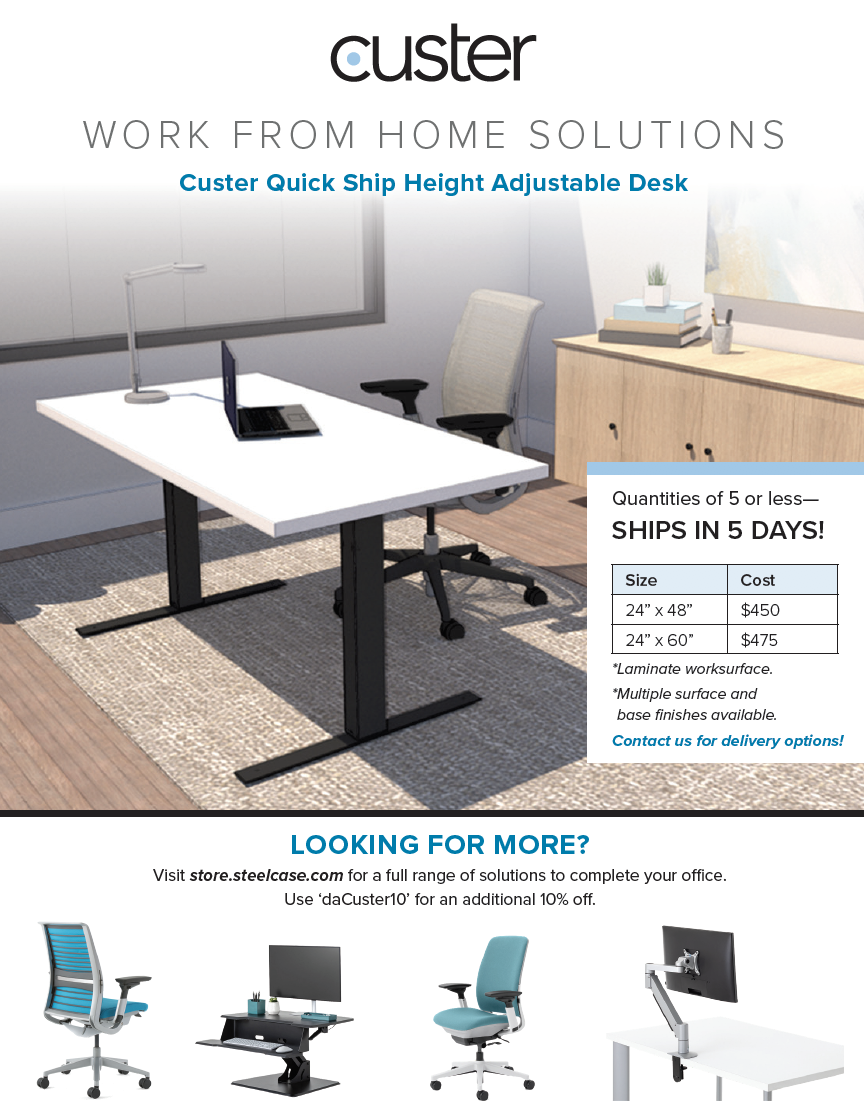 ADDED BONUS! The Steelcase store is offering an additional 10% off all items when you enter code 'daCuster10' at check out. store.steelcase.com 
Start shopping for a better WFH experience. 
Creating conversation: art and community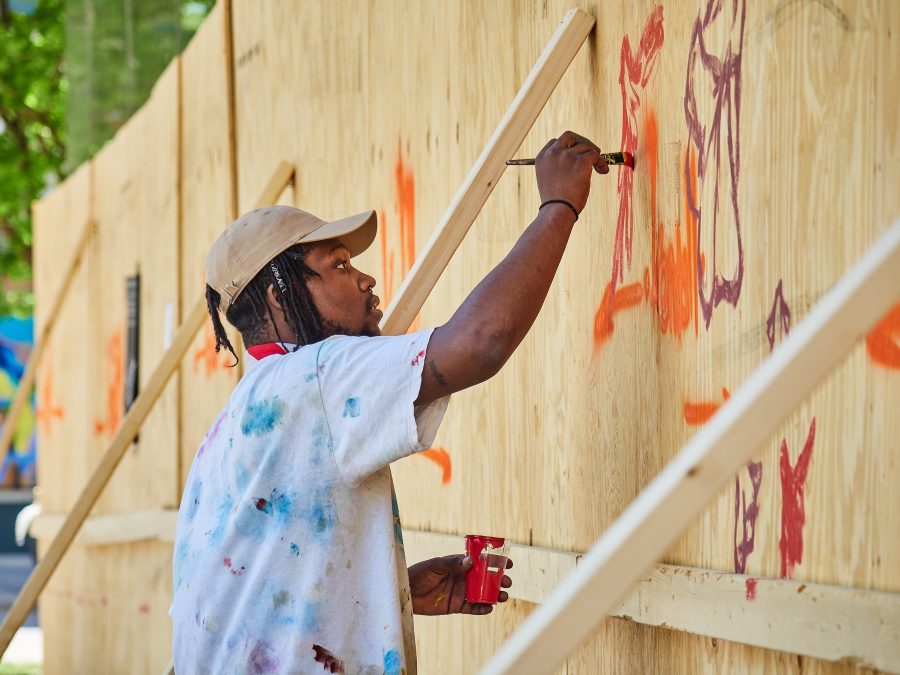 Earlier this month, Lions & Rabbits partnered with Downtown Grand Rapids Inc. and local artists to beautify downtown Grand Rapids. With meaningful messages of acceptance and support for the Black Lives Matter movement, an inspiring installation was created on boarded up windows around downtown Grand Rapids. The result is a powerful display of art and community speaking out against inequity and injustice. 
See more from 'While We Wait for Windows' here.