Embold Collection Creates Inviting Healthcare Spaces
Embold Collection Creates Inviting Healthcare Spaces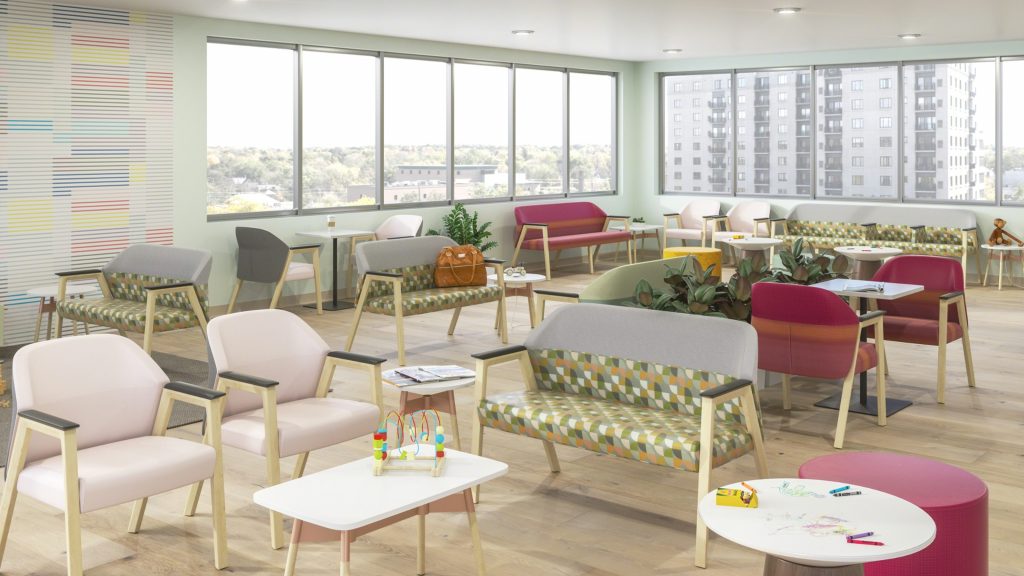 Healthcare leaders and decision makers want to deliver positive experiences to patients and their families, and this experience extends to the physical environment. To achieve this, health spaces need to be optimized, and should not appear stale or institutional. Designers today are very excited about the beautiful and diverse aesthetics they can play with from Steelcase Health.
Embold seating and tables form an inviting, versatile and award-winning collection for the waiting area, recently unveiled at NeoCon 2018.
Presented with the Best of NeoCon Gold in the Healthcare Guest and Lounge Seating category, Embold combines beauty with accessibility while offering a variety of sizes and material options for a wide range of people and places. Learn more about this product solution here. 
And, catch this quick video chat shot live in June from the buzzing NeoCon show all about how Steelcase Health helps designers and customers.
"Often, going into a health waiting area – everything looks the same, kind of like waiting at the DMV. With Embold, we wanted to break the mold and bring a more residential/hospitality look into healthcare spaces, in a way that is clinically appropriate," said Pam Krill, Manager Healthcare Marketing + Sales.


Custer is proud to bring you insights from our partner, Steelcase.