Next Generation of Leadership
Dave Custer & Family Prepare For The Next Generation of Leadership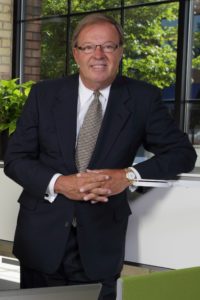 Dave Custer founded Custer, Inc. in 1981 with the mission to design and build exceptional workplaces that connect people and empower them to do their best work. Now, Dave Custer has transitioned leadership of the family business to his three sons, Todd, Scott and Mark Custer.
"Starting, leading and growing Custer has been a very rewarding experience and I feel grateful to have the opportunity to build a family-owned and operated business," said Dave Custer. "Without a doubt, Todd, Mark and Scott will continue to lead Custer to success and ensure our mission lives on for generations to come. This transition of leadership is an exciting time for Custer as my three sons continue to work together to grow and evolve our family business."
Custer History
More than three decades ago, Custer started as a Steelcase dealer with 17 employees and today it is a full-service interior design/build firm with more than 100 employees serving clients across Michigan and the Midwest. Custer offers full-service solutions including design, interior construction, integrated technology and furniture, and works with customers in corporate, small business, education and healthcare industries. Last year, Custer was recognized as one of West Michigan's Best and Brightest Companies to Work For. Custer was also named to the 2015 Inc. 5000 list of Fastest Growing Companies in the U.S. and in 2013, 2014 and 2015 was recognized as a Steelcase Platinum Partner.
"The entire Custer family is proud of our dad's legacy and his commitment to providing clients with excellent products and services," said Mark Custer, vice president of business relations at Custer. "As we make this transition, Todd, Scott and I are dedicated to making sure Custer remains strong, healthy and engaged in every level of the family business."
On Jan. 1, 2017, Custer Inc. officially announced the promotion of Todd Custer to president and COO, who will oversee daily operations. Dave Custer will retain the title CEO and chairman, however, he will be less involved with company operations. He will provide strategic direction as needed and continue his involvement on community boards. Scott Custer will continue to manage Custer's real estate and investment portfolio, and Mark Custer will continue to lead Custer's business development, community partnerships and brand management.
"It has been such a privilege to watch my family's business grow over the years and to see it positively impact and shape the workplace design industry," said Todd Custer. "I am incredibly proud of my father's commitment, innovation and ability to empower people to do their very best work, and providing outstanding customer service to all of our clients."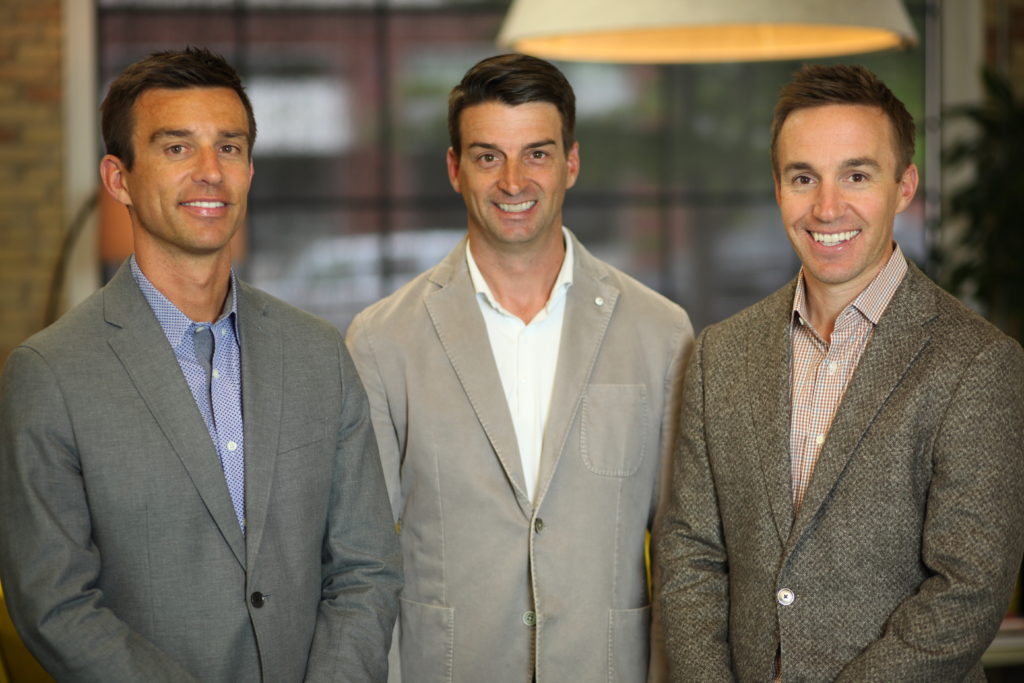 From left, Mark, Scott, and Todd Custer are transitioning into new leadership roles in their family business.
Future of Custer
Looking ahead, the Custer brothers are excited to build on the success of recent projects and partnerships, including launching Custer's co-working space Worklab and purchasing C&S Electric in 2014. They're also looking forward to launching Renegade by Custer, a partner company that will design and build furniture and statement pieces tailored to culture, brand and experience. Additionally, Custer will be growing its technology services by developing strategic partnerships with Microsoft and Steelcase, as well as partnering with Skytron LLC to expand Custer's healthcare technology offerings.
"There are many new opportunities on the horizon at Custer and we are excited to continue our dad's success into the next generation of Custer leadership," said Scott Custer, vice president of business process improvement at Custer. "We are looking forward to seeing our company continue to grow, expand and innovate in the coming years."
Dave Custer sat down with Grand Rapids Business Journal reporter Pat Evans for a Q&A on his transition. The news was also announced on MLive.
Questions on this news? Contact our PR team.