Custer Inc. and Orangebox Introduce Air³
Custer Inc. and Orangebox Introduce Air³ Acoustic Pod to West Michigan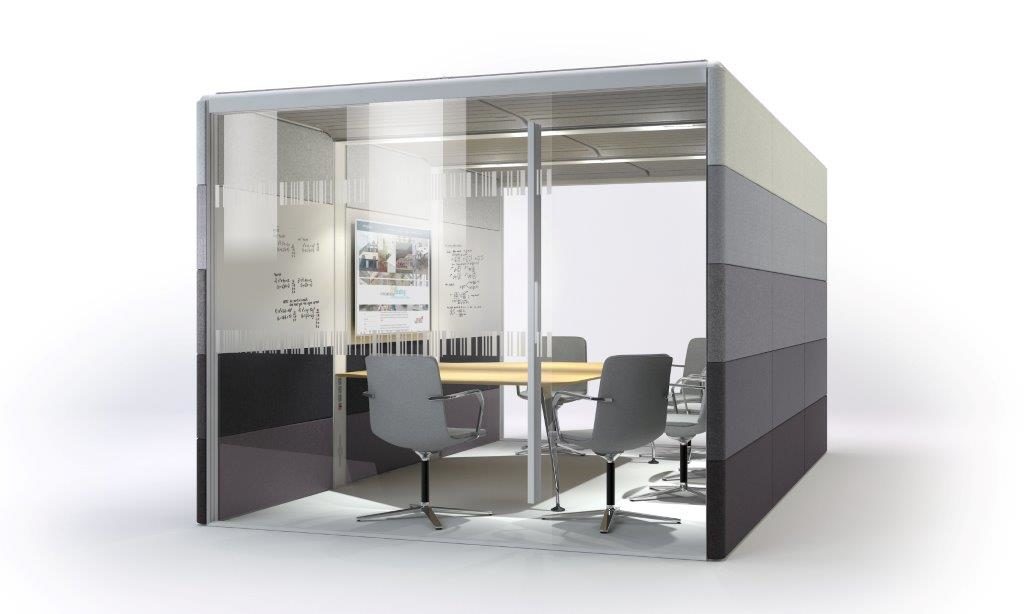 Custer Inc. announced today it is a dealer for Orangebox, a U.K.-based company that designs and develops office furniture for collaborative and flexible work environments. Custer will sell Orangebox's Air³ Acoustic Pod, which is an innovative, flexible room that can evolve with an organization as its work environment changes over time. The Air³ Acoustic Pod works for organizations across all industries, from corporate settings to universities.
"Our world of work is changing quickly, therefore work environments you design and build today could change three years from now," said David Driscol, Vice President of Regional Sales at Custer. "Custer is committed to providing our customers with functional products that empower people, which is why we are very excited to offer Orangebox's innovative Air³ Acoustic Pod that will help organizations create even more flexible and collaborative work environments.
The Orangebox Air³ Acoustic Pod is globally patented and is the only pod with an ETL Listed Mark from Interdek. It features modular walls, which allows users to move pods to adapt to changing communication and collaboration needs. The Air³ Acoustic Pod serves as a room for small meetings, drop-in conversations or a quiet place to work. Technology, lighting and air ventilation is also built into the space, making it very functional and easy to install. No electrical or HVAC installation is required when assembling the Air³ Acoustic Pod, which saves time and money.
"Attracting and retaining talent is a challenge for many employers these days, and products like the Air³ Acoustic Pod play a key role in keeping employees energized and engaged," said Todd Custer, President and COO at Custer. "These Air³ Acoustic Pods are the ultimate flexible workspace because they adapt to your organization as it changes over time, and we believe they will take collaboration to the next level and greatly improve workflow for employees."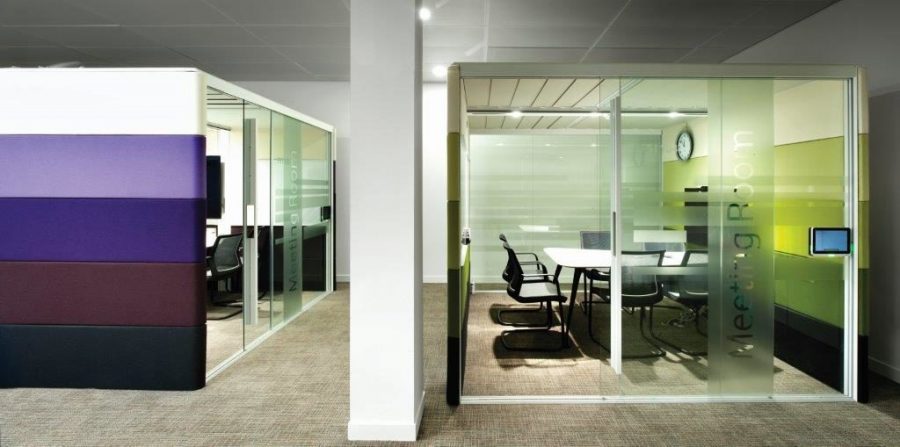 Orangebox is manufacturing its Air³ Acoustic Pods right here in Grand Rapids. Custer is the first Orangebox dealer in the Midwest.
"We chose Custer as a dealer partner because their culture and values align with Orangebox, and along with their highly trained installation services team this creates the perfect alliance," Andy Trickey, U.S. Regional Manager for Orangebox.
Orangebox's distribution spans across Europe, North America, South America, Africa, Middle East, India, Asia Pacific and Australia. Orangebox U.S. has offices in Grand Rapids, San Francisco and Boston. Some of Orangebox's global clients include PwC, HSBC Bank, Fidelity, GSK and Astra Zeneca.
The Air³ Acoustic Pod works for organizations across all industries, from corporate settings to universities. Custer's showroom at 217 Grandville Ave. hosts an Air³ Acoustic Pod, and boasts an Orangebox-certified team ready to install the product.
Orangebox Air³ Acoustic Pods can be purchased through Custer and must be installed by Custer's trained team.
Questions? Contact our PR team.