CS Erickson Hires New President
CS Erickson Hires New President to Lead Electrical Company Merger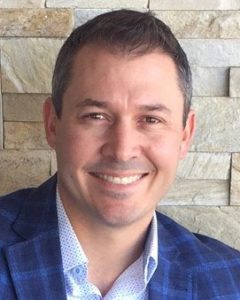 With 23 years of industry experience, Josh Lester joins CS Erickson as president. Custer announced today C&S Electric and Erickson Electric Service, Inc. will merge as one company. Josh Lester will lead the newly formed CS Erickson as president. CS Erickson is a subsidiary of Custer Inc.
"When C&S Electric acquired Erickson Electric Service, Inc. this summer, we decided to merge the two companies into one dynamic electrical company to ensure we are providing the highest-quality services to our customers," said Mark Custer, Custer Vice President of Business Relations. "We are more than thrilled to have Josh on board to help us with our continued growth in West Michigan's electrical services market. Josh brings years of business development experience and deep relationships that will amplify the growth and success of CS Erickson."
In July, Custer Inc. announced C&S Electric acquired Erickson Electric Service, Inc., a Grand Haven-based electric contractor serving commercial, industrial, telecommunications and residential customers in greater West Michigan. Both electrical companies will now operate as one company under CS Erickson. Custer purchased C&S Electric in 2015 to support Custer's integrated furniture and technology projects.
Lester brings 23 years of industry experience to CS Erickson. Before joining the company, Lester led business development at Feyen Zylstra, a commercial, industrial and institutional electrical and communications contractor. In a span of 12 years, Lester worked his way up to top management while helping grow the business from $25 million to $100 million in sales. Lester has a B.S. in electrical engineering from Calvin College.
"CS Erickson believes in providing outstanding customer service and building strong relationships with our clients," said Lester. "The combined skillsets of each company position us well and I am excited for the opportunity to align and grow CS Erickson as an industry leader in West Michigan."
See this story in the Holland Sentinel, MiBiz, and MLive.
Questions? Contact our PR team.