C&S Acquires Erickson Electric
C&S Electric Service Acquires Grand Haven-Based Erickson Electric Service, Inc.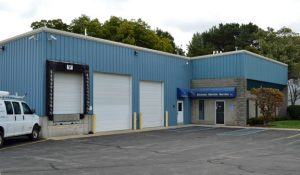 Custer Inc. announced today C&S Electric has acquired Erickson Electric Service, Inc., a Grand Haven-based electric contractor serving commercial, industrial, telecommunications and residential customers in greater West Michigan. Erickson Electric Service will operate under C&S Electric, which was purchased by Custer in 2014.
"C&S Electric's acquisition of Erickson Electric Service allows both companies to expand their services into the greater West Michigan market," said Mark Custer, Custer Vice President of Business Relations. "Adding Erickson Electric Service to the C&S team brings us additional highly skilled electricians and will allow both companies to work on larger projects."
Operations will continue as normal and Erickson Electric Service will continue to serve the Grand Haven area while working on additional C&S projects. The combined electric companies will now have a team of 40 highly skilled employees.
"We are excited to leverage the resources and talent of C&S Electric to better serve our clients locally and throughout West Michigan, and to have guidance from the Custer family as owners," said Tom Erickson, founder of Erickson Electric Service. "This allows us to grow into Grand Rapids, enables flexibility in staffing and creates more efficiency in operations."
Custer purchased C&S Electric in 2014 to support Custer's integrated furniture and technology projects. With the emergence of technology distribution throughout the office, Custer can now integrate electrical distribution into projects.
See this story in the Grand Rapids Business Journal, MLive, and MiBiz.