In 2004, Custer moved from its previous headquarters at 45 Ottawa Avenue into the newly renovated facility at 217 Cesar E. Chavez Ave SW (formerly 217 Grandville Avenue Southwest) – at the same time merging all Grand Rapids operations and warehousing under one roof.
Today, our downtown Grand Rapids showroom is home to our Executive, Administrative, and West Michigan Sales and Design teams.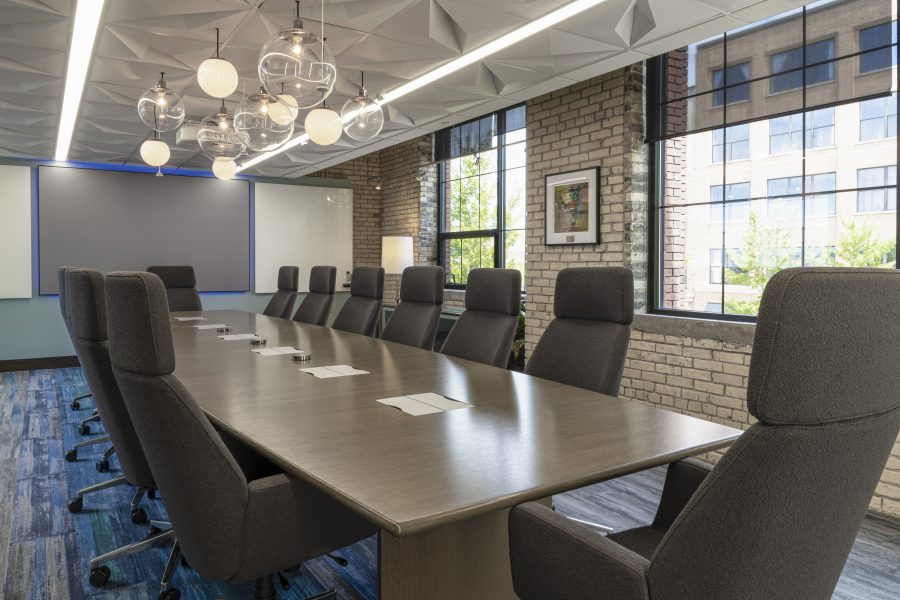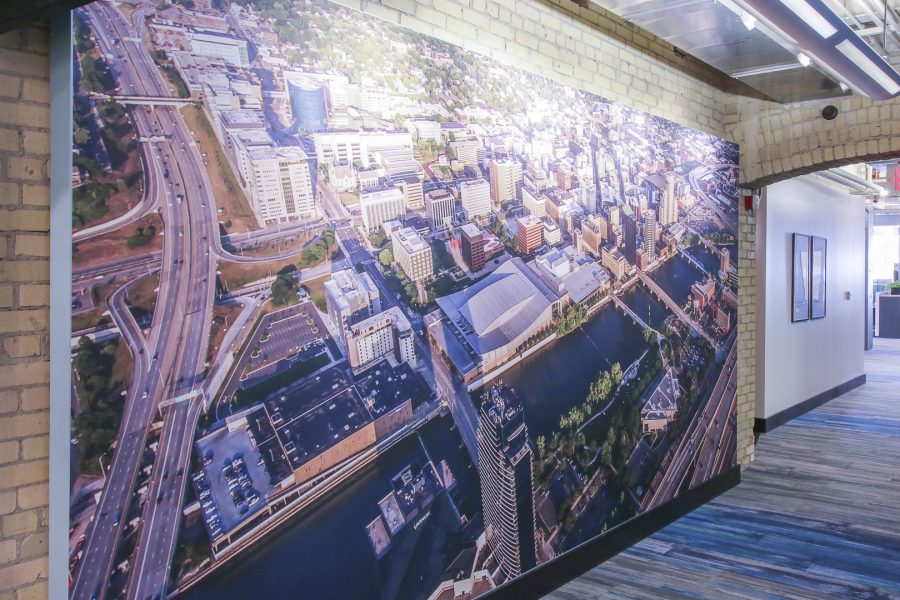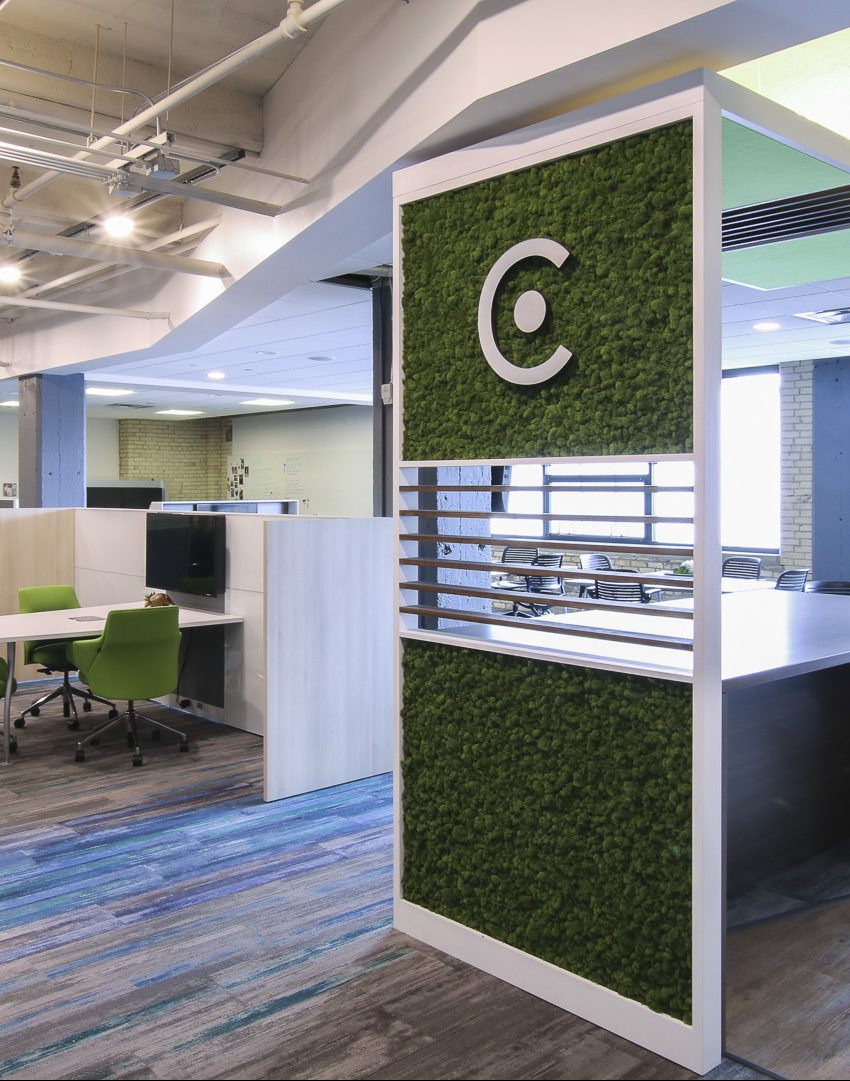 Begin your virtual tour of this showroom below.
Why choose Custer
At Custer, we support five key vertical markets →
Corporate
Healthcare
Higher education
K-12 education
Small businesses
Our on-staff design team has the market experience to improve your organization's workspace. Whether your business has outgrown its existing location or you're hoping to attract and retain new talent in your current location, we'll be your partners throughout the entire process. We'll work with you to provide tailored space planning and custom design development, custom design-build product solutions, and even help store extra furniture or inventory during your renovation or move.
Safety isn't an afterthought for us — it's our priority. We equip every on-site installation team member with the proper tools and personal protective equipment necessary to reduce unnecessary disruptions and safety risks.
Our on-staff project management and installation teams will coordinate all details of your physical move by developing a simple move strategy and timeline to organize your team and assets. We also provide labor for packing and moving, including green packaging resources to reduce waste.
If you're ready to empower and inspire your employees through our full-service approach to your interior environment, start by scheduling a tour of our Grand Rapids showroom today.