Hope College | Van Andel Huys der Hope
Divine Details for Hope College's Warm and Inviting New Campus Addition
Published On: 
Nov 06, 2019
Project Manager:
Quinton Adkins, PMP
Location
Holland, Michigan
Architect
AMDG Architects and VIA Design
Construction
Lakewood Construction
Rev. Dr. Trygve Johnson set out to create a space he had dreamt for Hope College students to enjoy at the school's newly built Van Andel Huys der Hope building.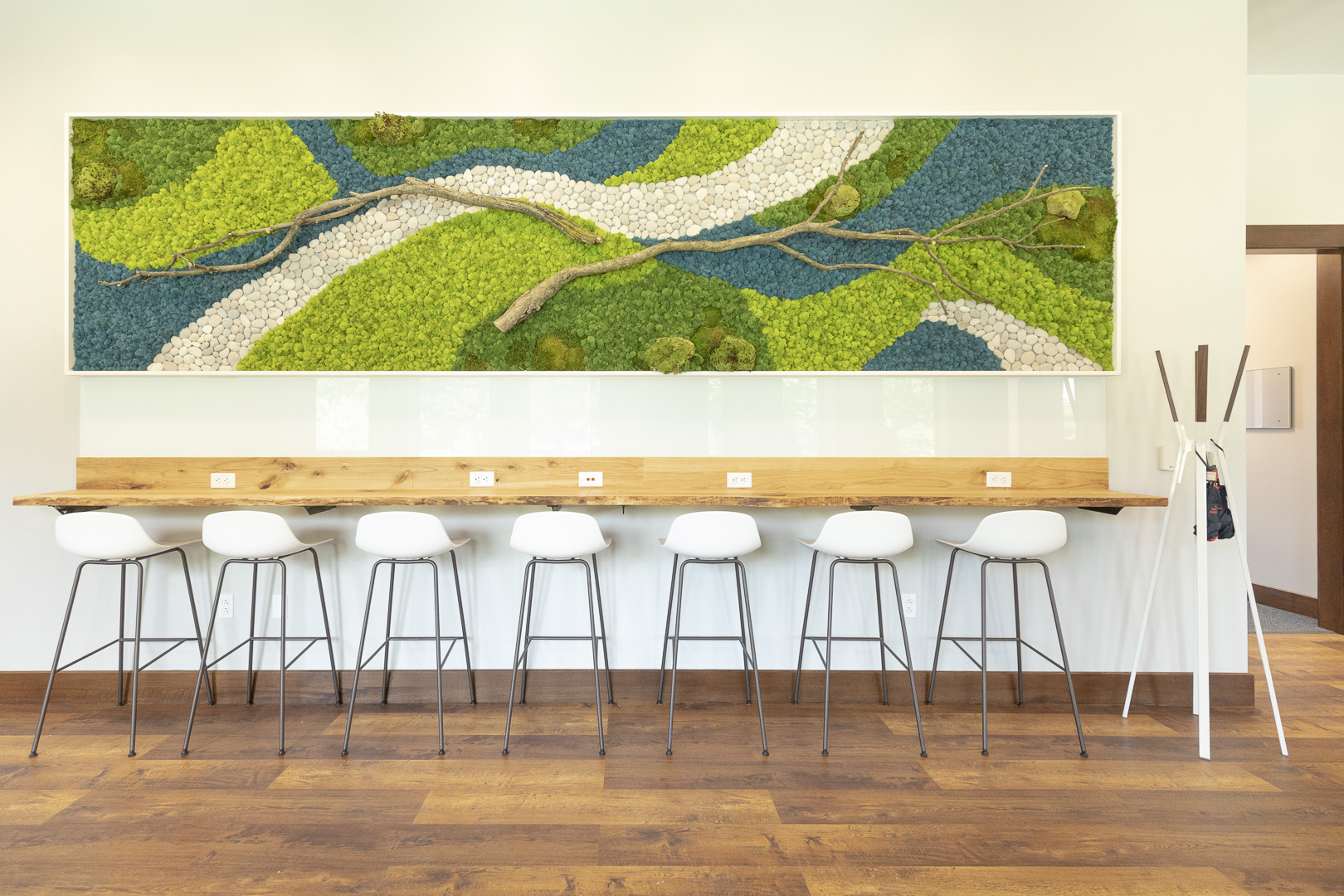 Renegade worked closely with Rev. Dr. Trygve Johnson in designing a custom focal point for the space – a sixteen foot moss wall reflecting Psalm One, a personal favorite of Dr. Johnson's.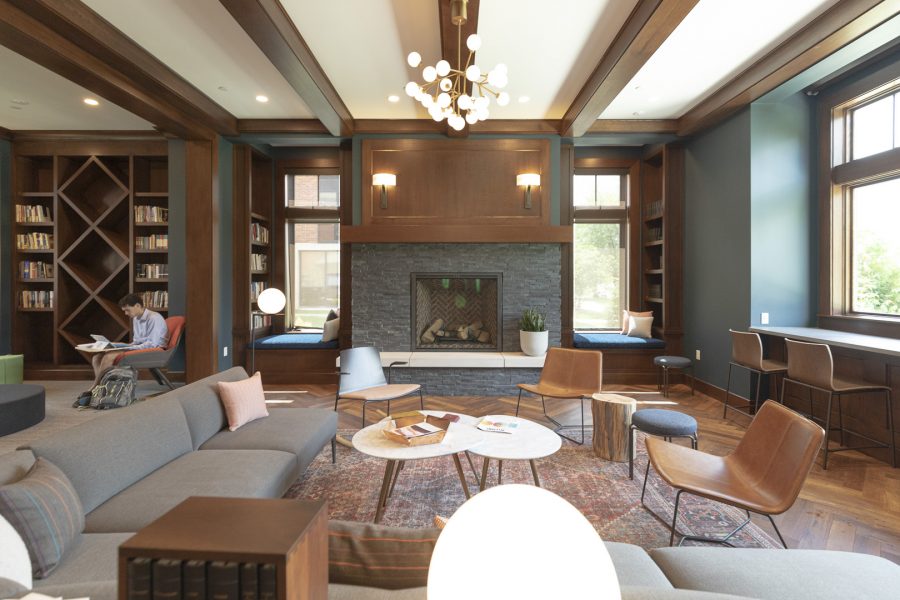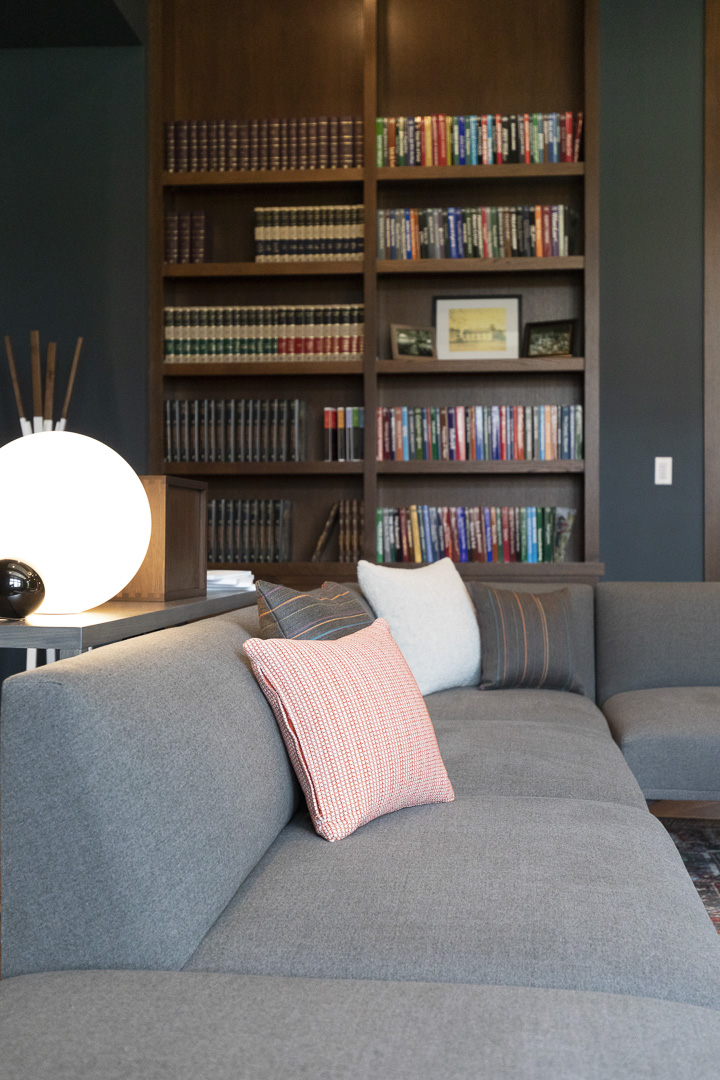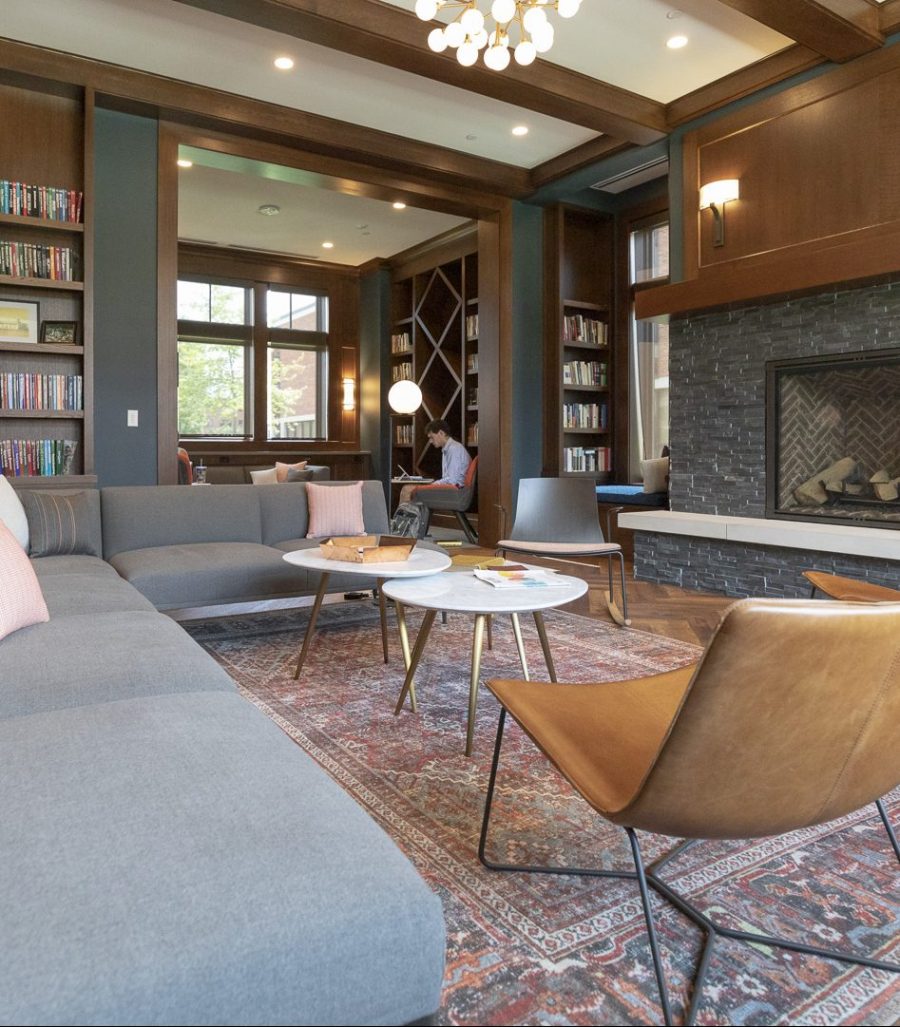 Additional custom solutions by Renegade include a reception station, acoustic sound-masking clouds, as well as a custom floor-to-ceiling bookcase in Dr. Johnson's private office.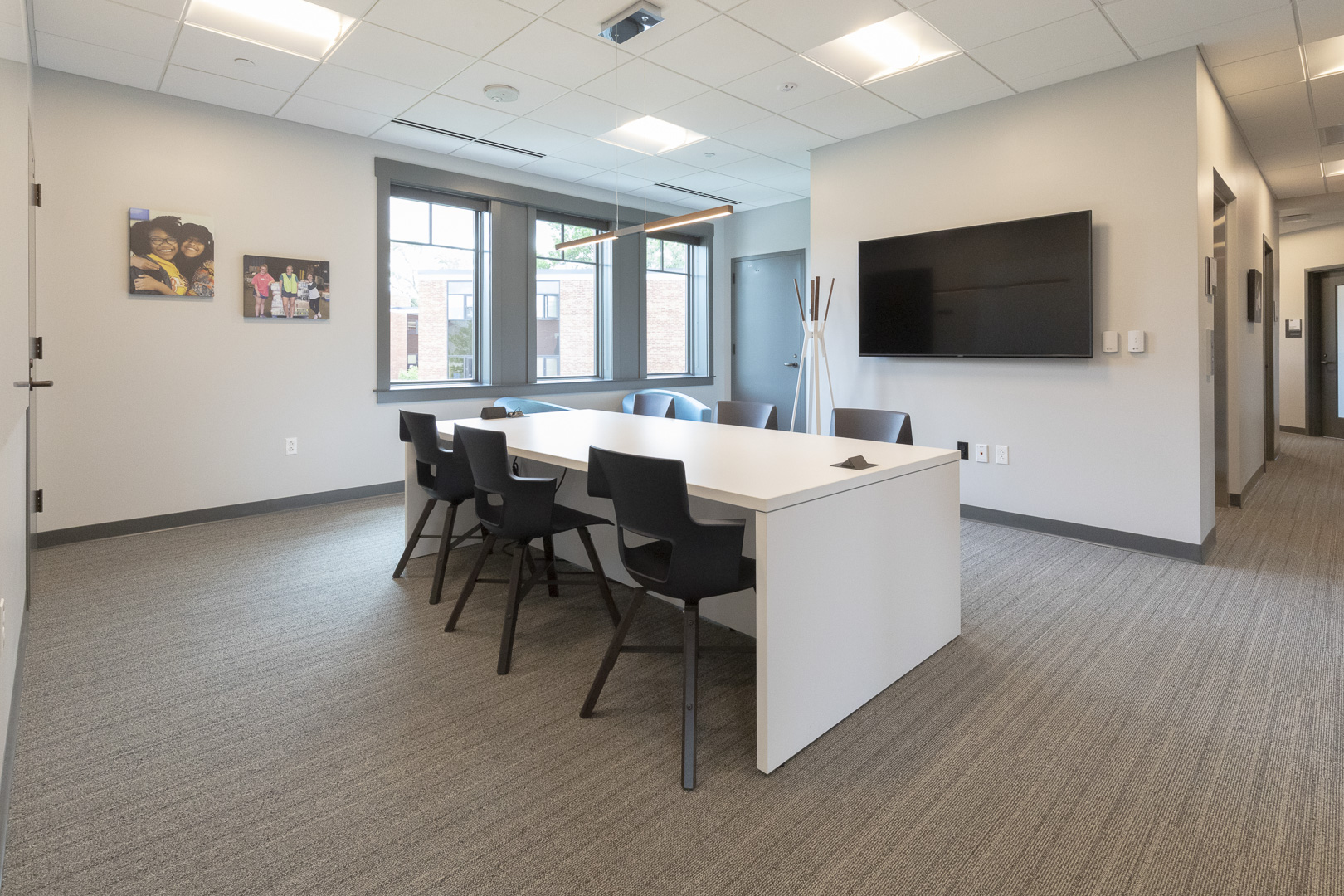 Hans Wenge chairs, Coalesse Joel chairs, Shortcut wood leg chairs, Slope leather chairs, and Mesa sofas were all just a few of the featured products chosen for this relaxing space.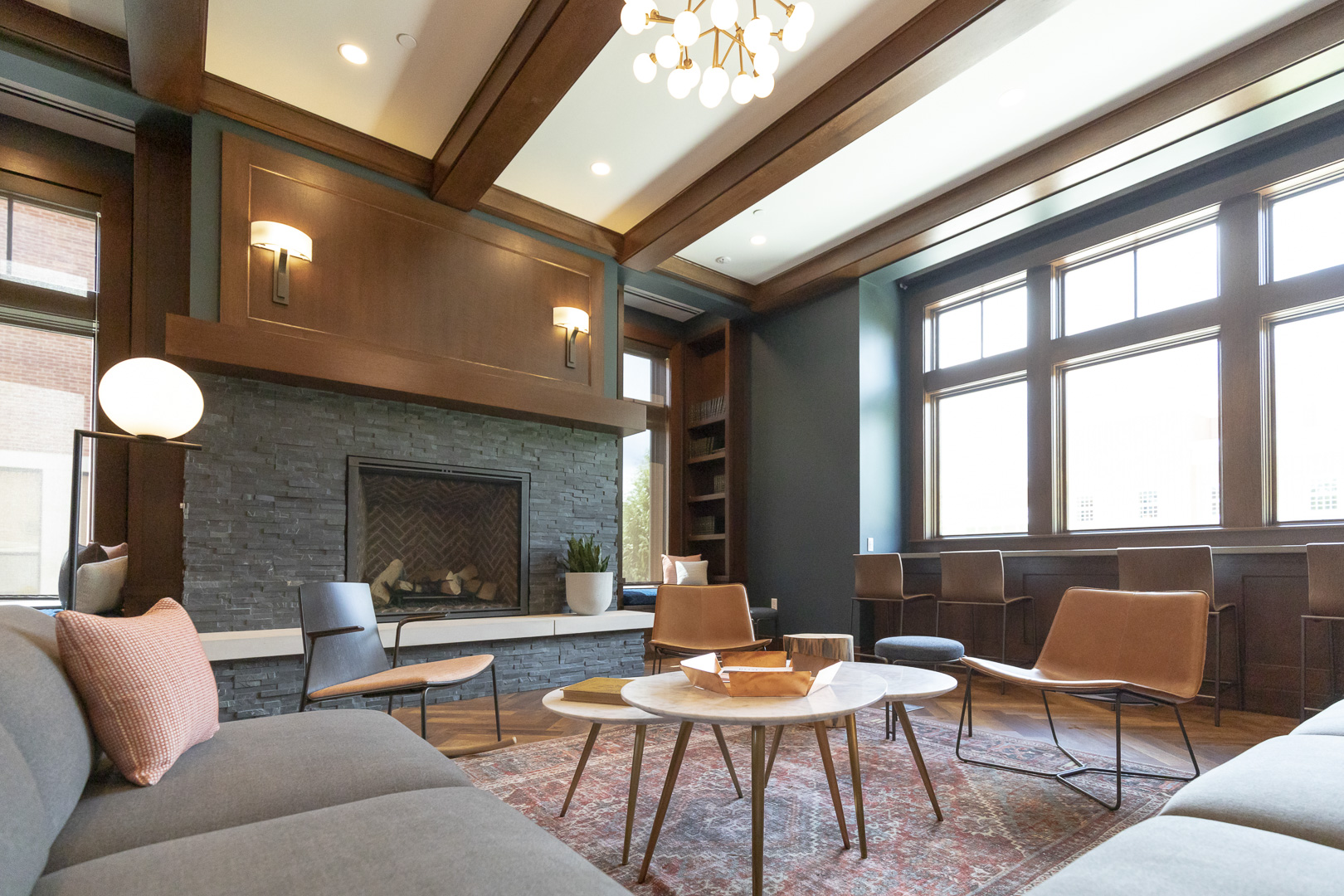 Custer Designer Ashley Newton was joined by Sarah Dupin of VIA Design to bring this project to life.