Vibrant open floorplan now serving as HQ for visionaries who are determined to end the silence around the stigma of mental health
Published On: 
May 01, 2023
Project Contact
Beth Godfrey
The now co-owners of SpeaksOut made a bold decision over dinner: to tackle the mental health crisis by sparking a social movement.
They were aware of the challenges they would face, including opposition from skeptics and critics. However, they recognized the potential of a unique strategy that had never been attempted on such a large scale. With determination, they confronted the issue head-on and never wavered. Just like that, SpeaksOut was officially born to end the silence around mental health.
The owners of SpeaksOut contacted Custer for help in realizing their vision of launching a new business in a recently constructed building. The location of the building was highly sought after, situated in the heart of downtown Ada.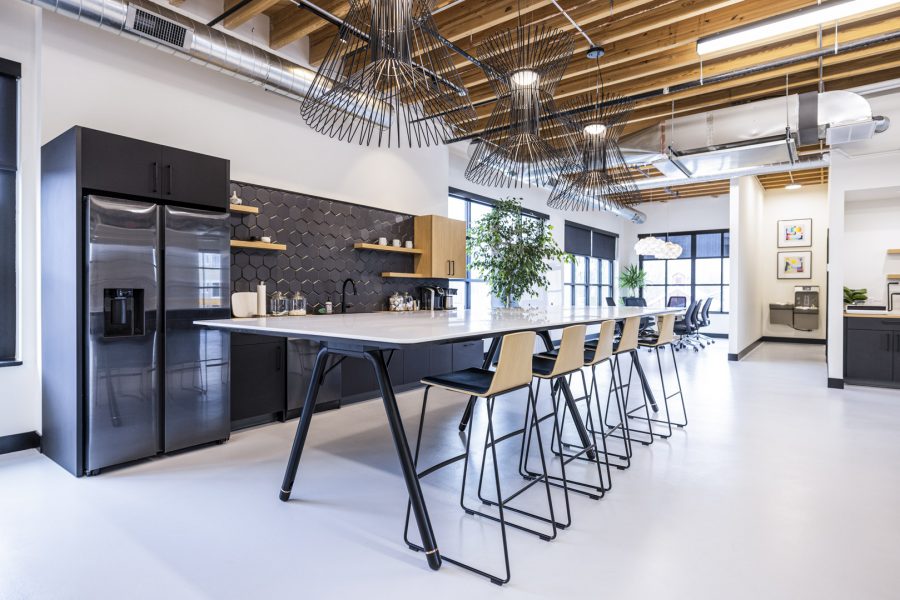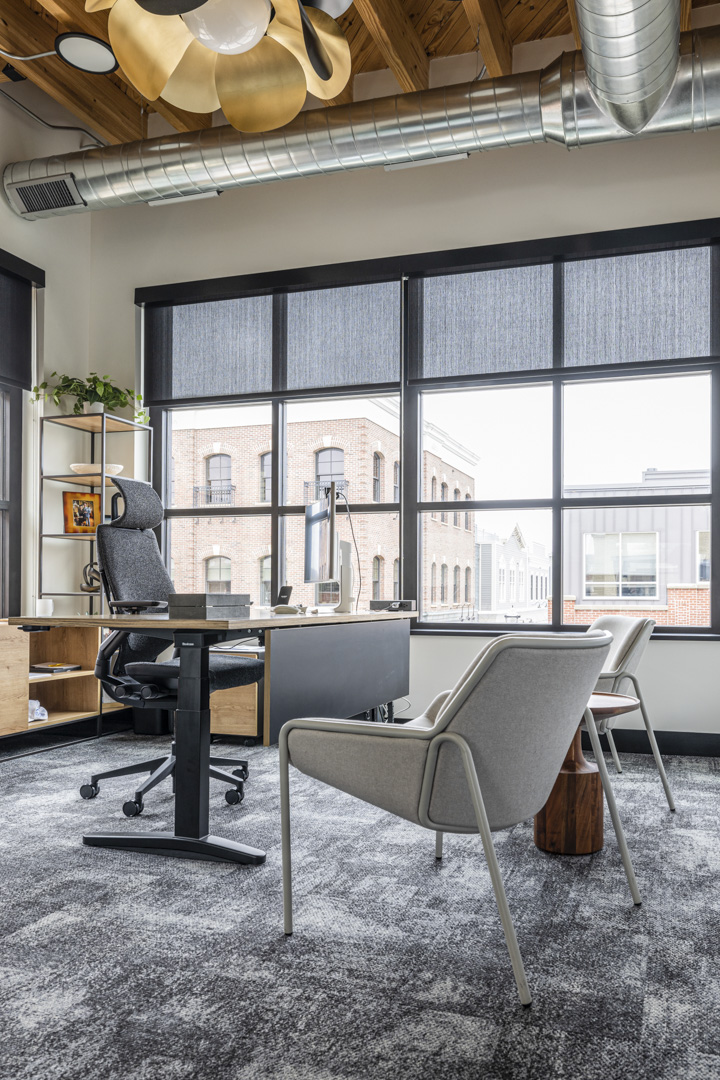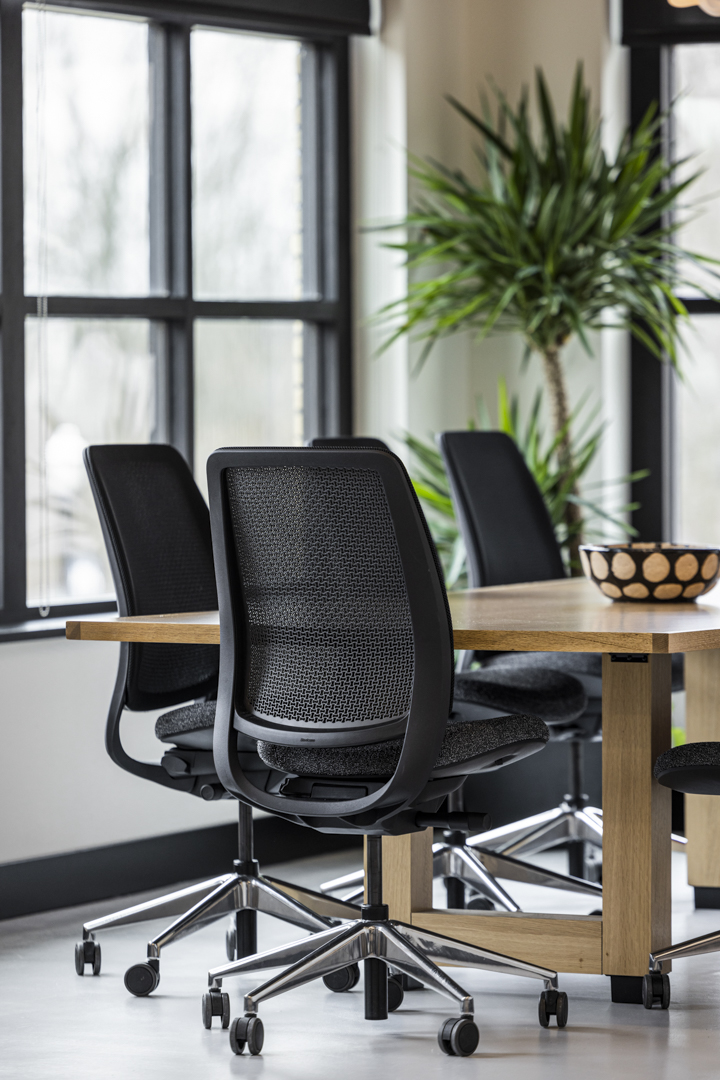 Product partners featured throughout this beautiful new space include Steelcase, West Elm, Moooi, FLOS, Coalesse, Blu Dot, Renegade/Uhuru, Mitchell Gold + Bob Williams, Viccarbe, FLOR tiles, and Milliken.
The built-in wet bar and kitchen were custom-designed by Beth Godfrey and Jody Poole, and both featured beautiful textural backsplashes, well-planned cabinetry, floating shelves, and stunning countertops made of leather-textured granite and butcher block.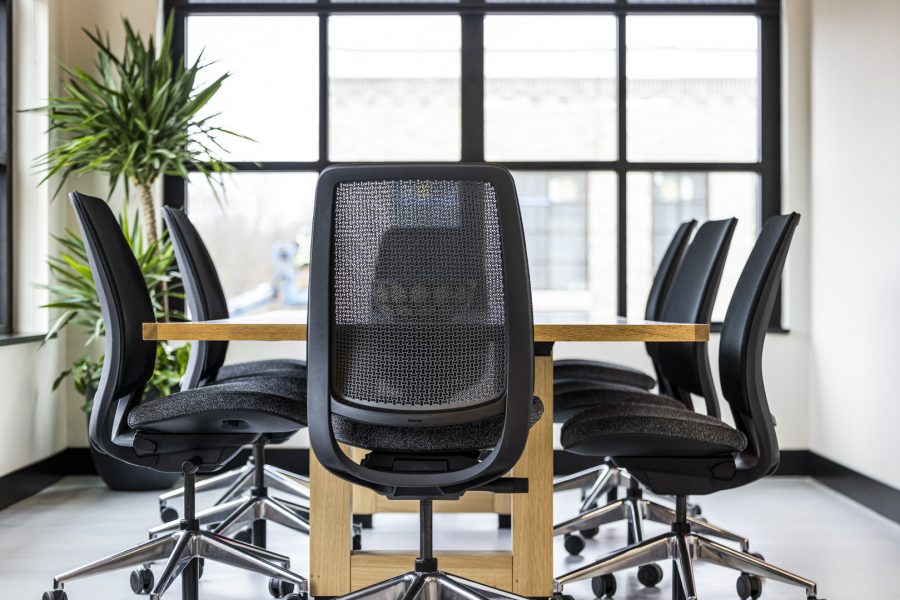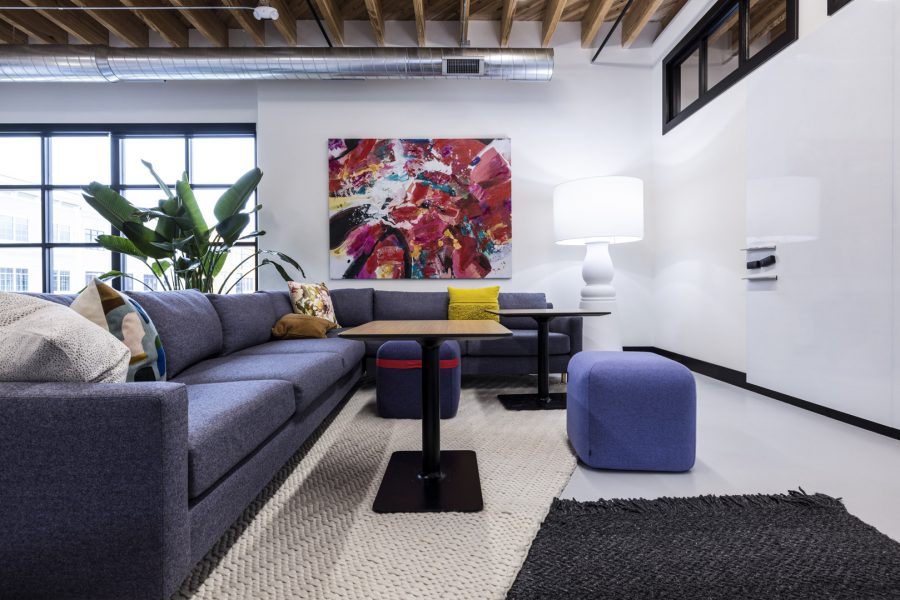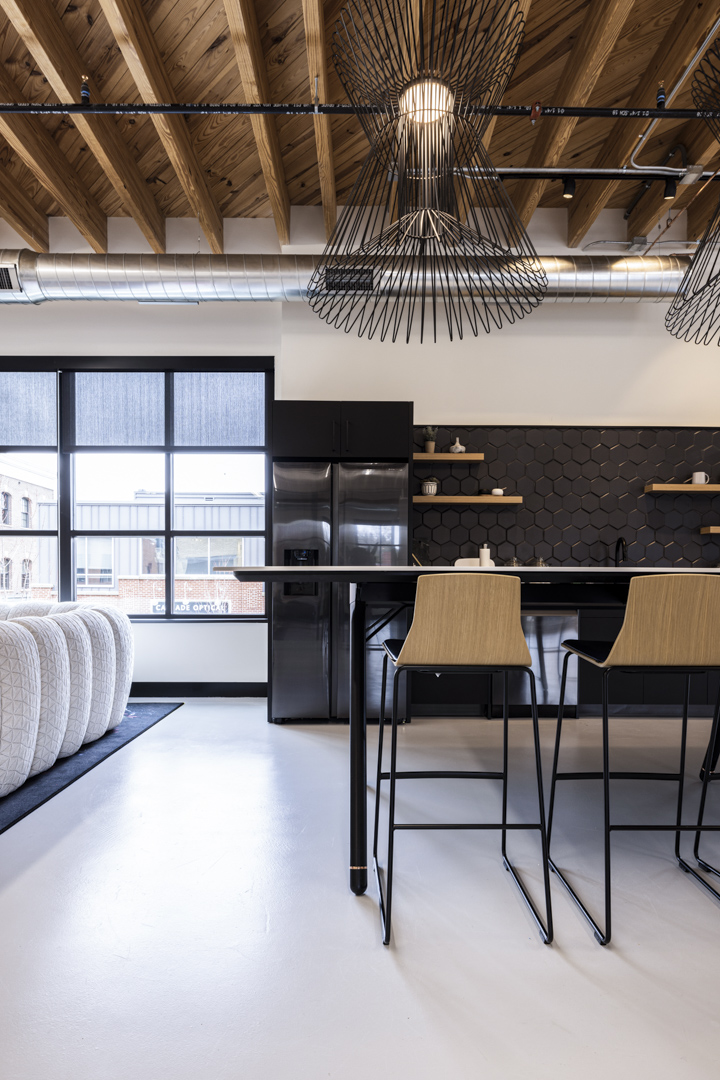 Large windows provide visitors and employees with plenty of access to sunlight throughout the space.
The floor plan was intentionally designed to provide ample space to accommodate large community events to take place, but also be flexible enough for small teams to gather and collaborate.
Products designed into this space with the customer's needs in mind include height-adjustable desks, West Elm Greenpoint, Flex Active Frame, custom built-in cabinetry, accent rugs, lighting fixtures, and accessories.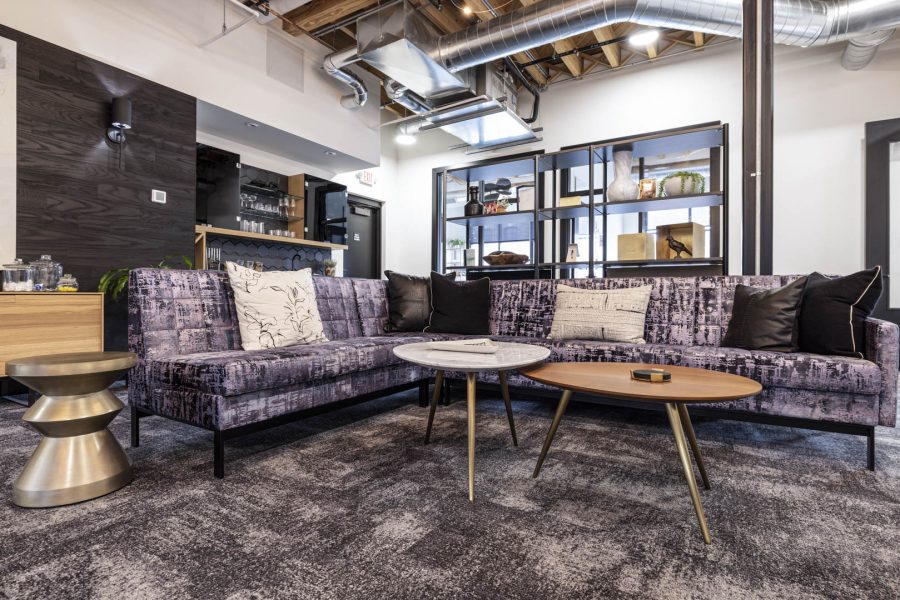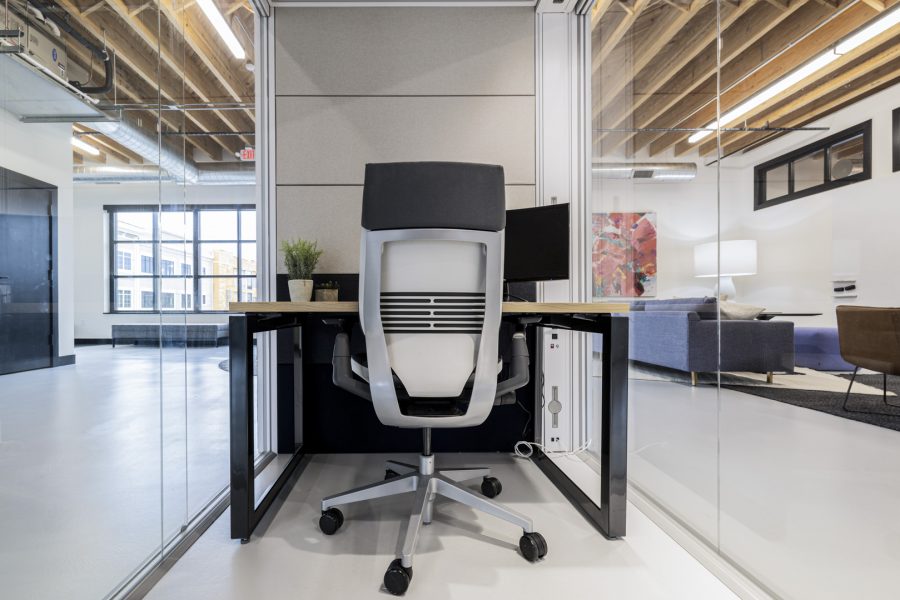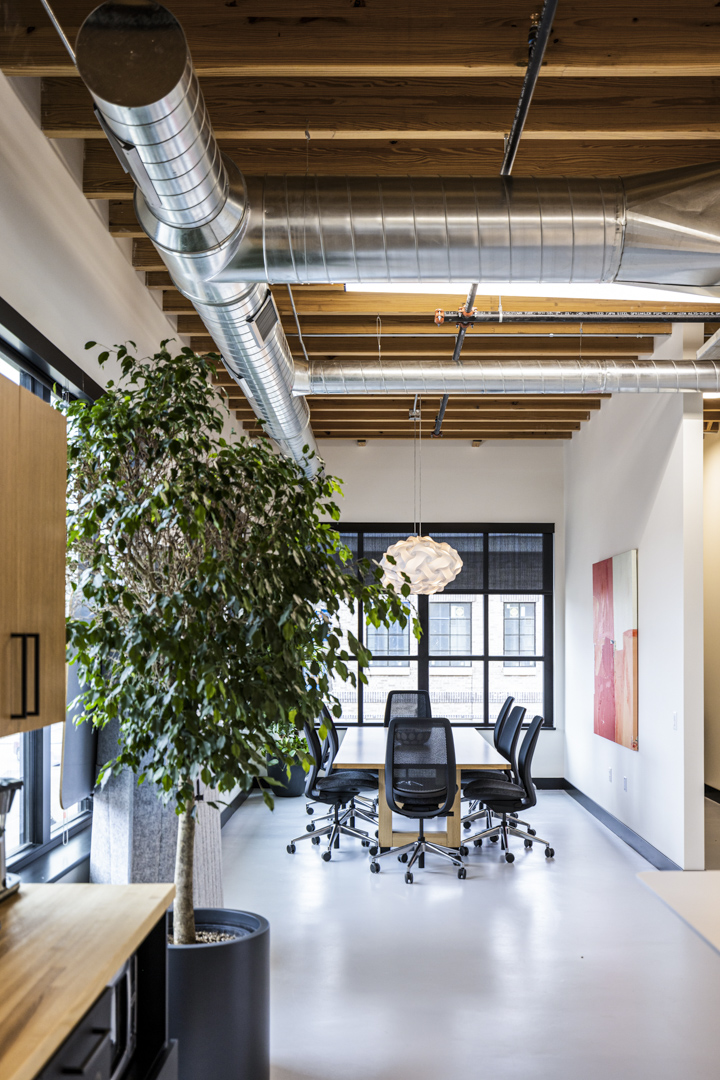 The team at SpeaksOut were fantastic collaborators on this project and we stand behind their mission. Their encouragement and support allowed us to explore our imaginations and unleash our creativity to the fullest extent. It was an incredibly enjoyable and fulfilling experience, and we are proud of the work they are doing to support the community.