Beautiful new corporate HQ facility the result of SpartanNash CEO's intentional commitment to 'People First' culture
Published On: 
Nov 07, 2022
Project Manager:
Erin Reichle
Location
Grand Rapids, Michigan
Construction
Dan Vos Construction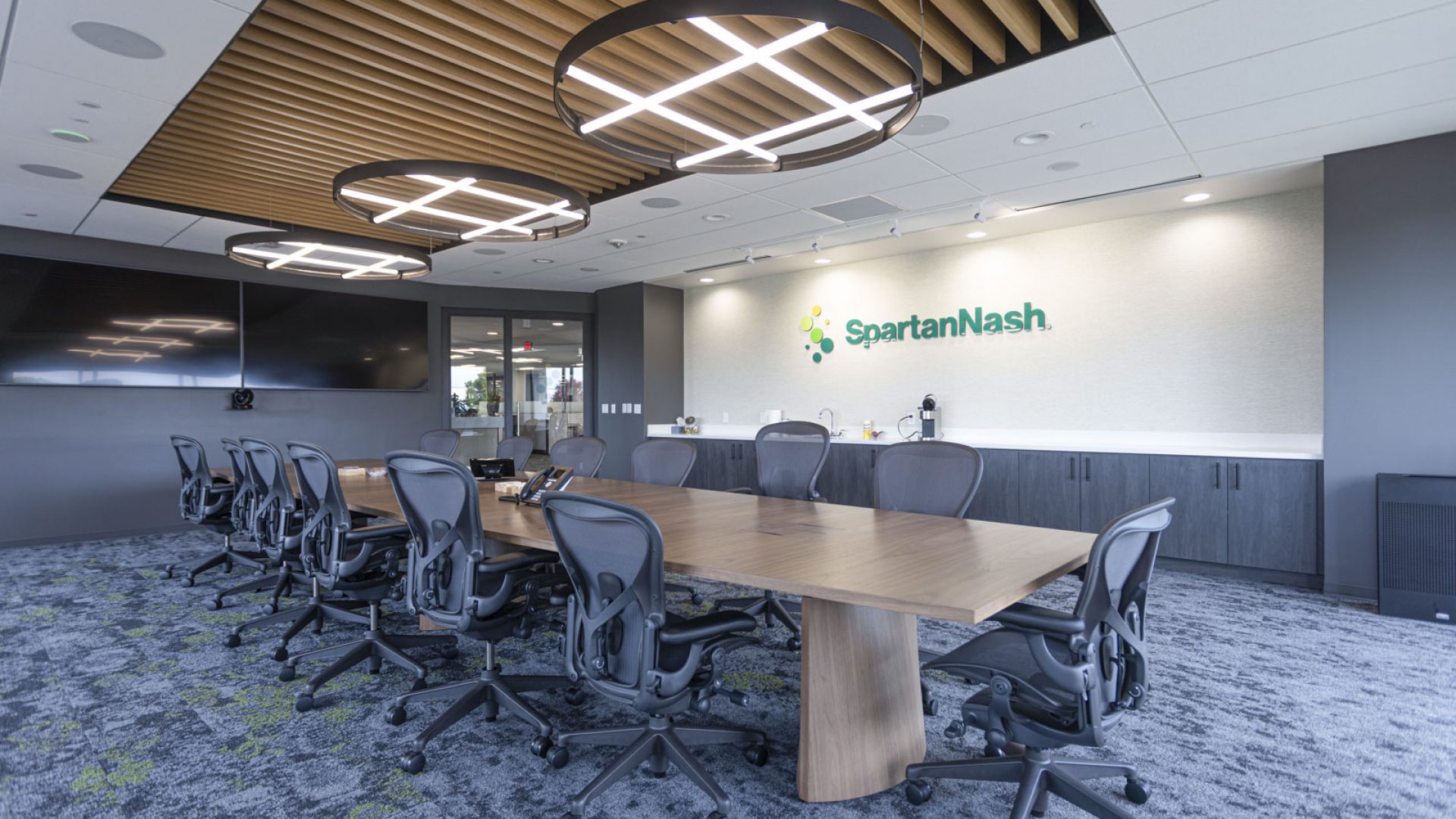 When Tony Sarsam joined SpartanNash as CEO in 2020, his focus was steadfast on building a strong 'People First' culture as the company renews its commitment to growth, operational excellence, customer service and innovation.
As a part of that mission for the company, Tony set out on a goal to improve the way SpartanNash presented itself as a brand–to both customers as well as employees.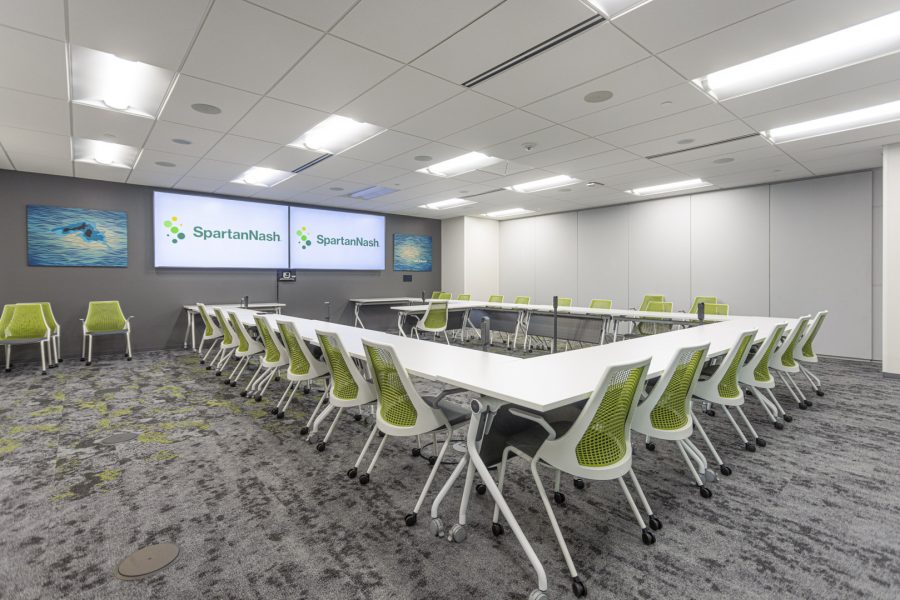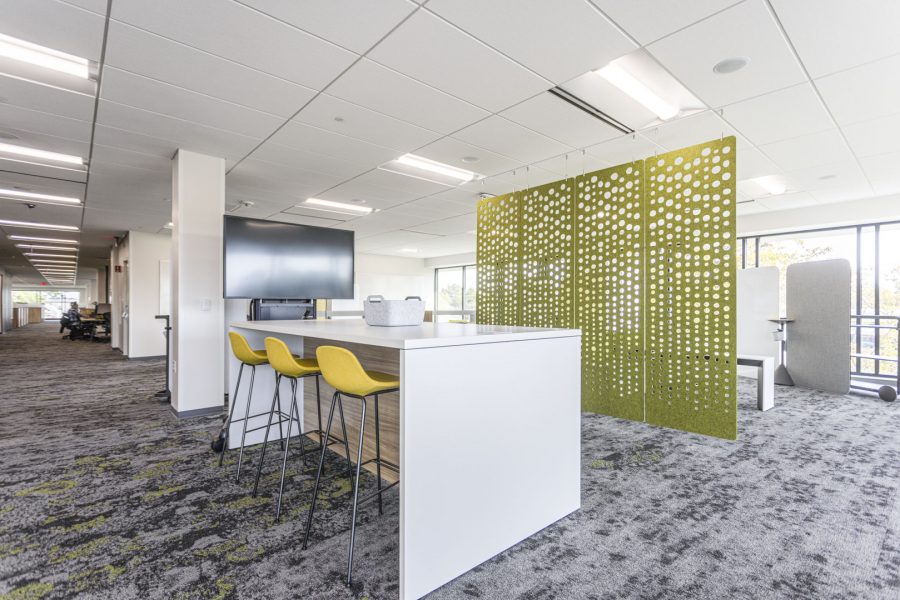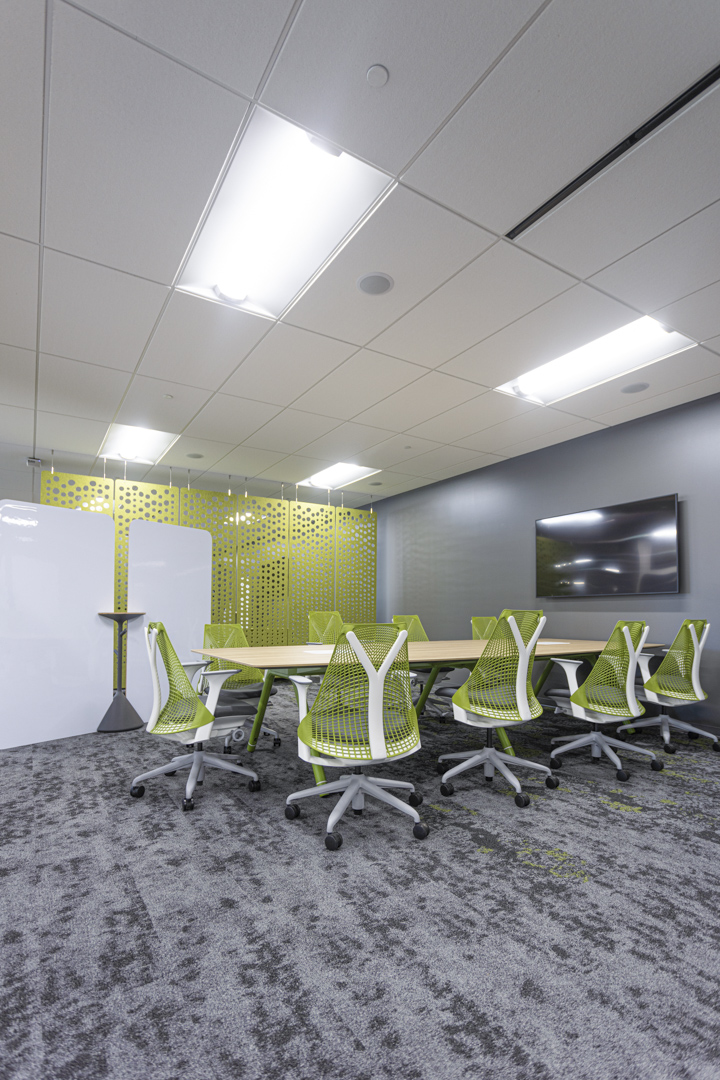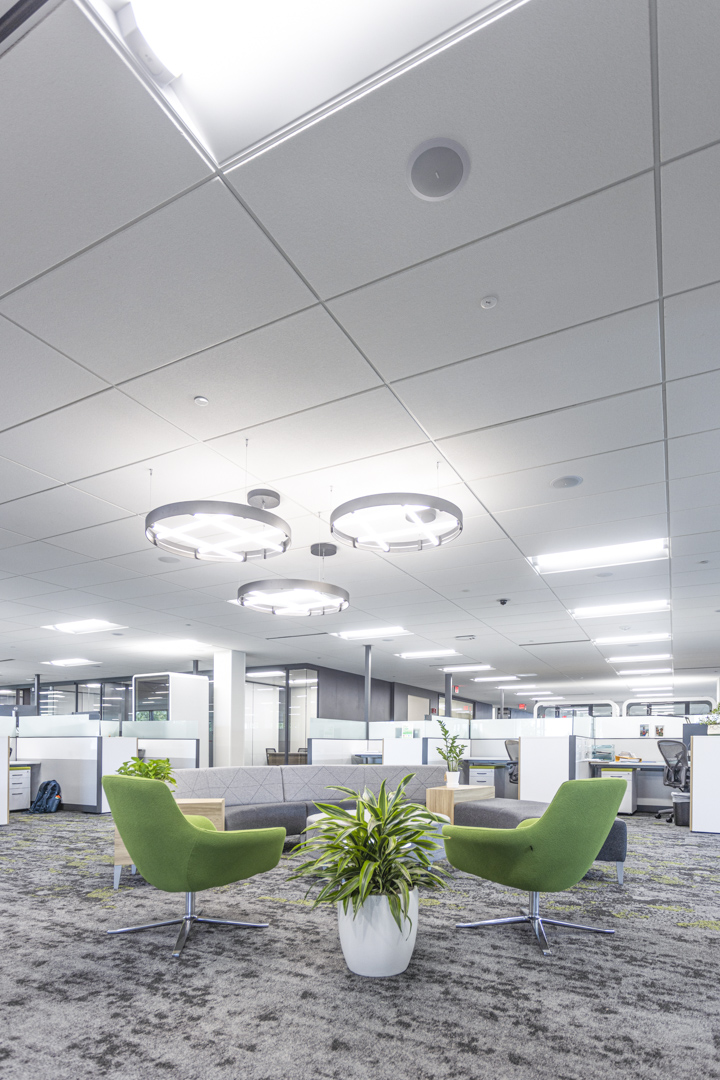 What began as a desire to update interior furniture to better support collaboration and employee engagement soon transformed into a complete renovation of SpartanNash's corporate headquarters in Grand Rapids, Michigan.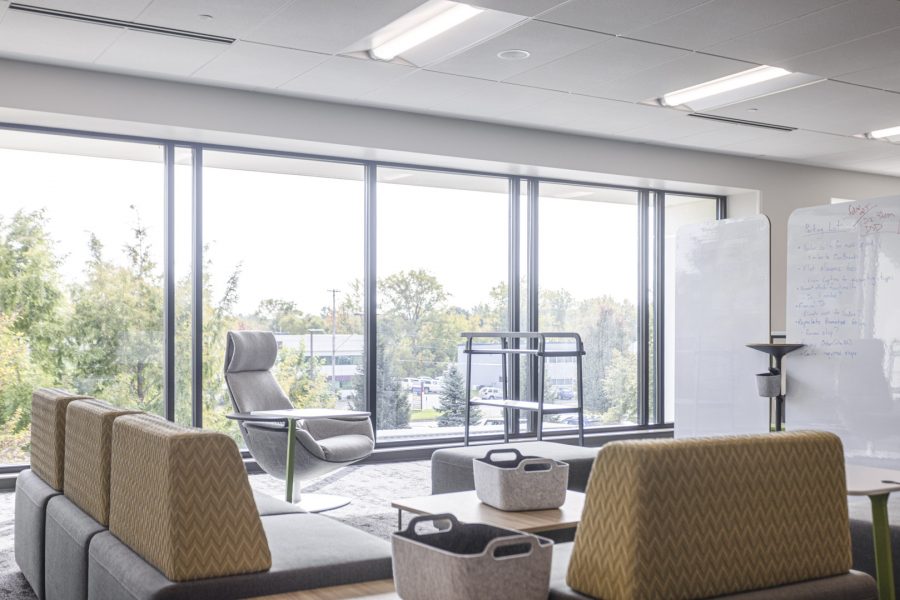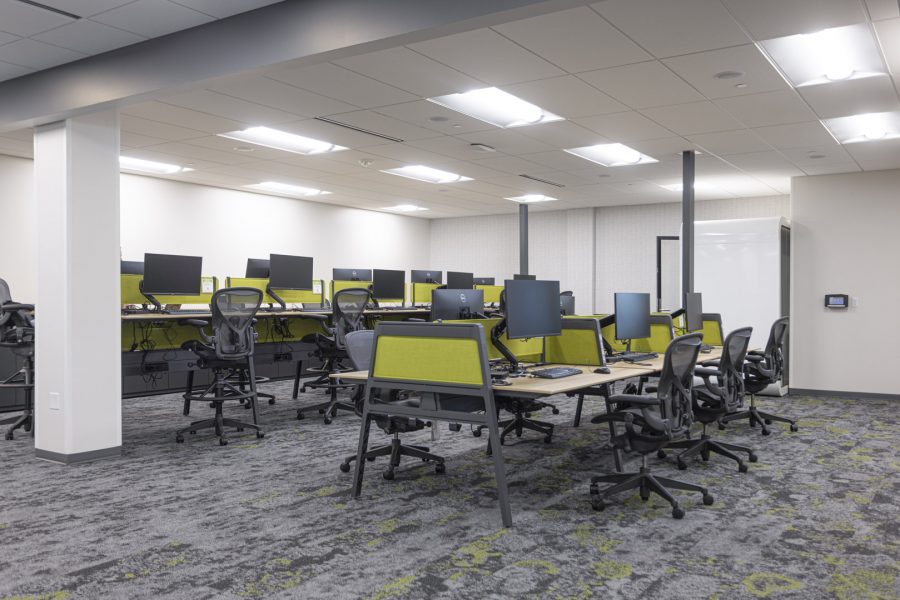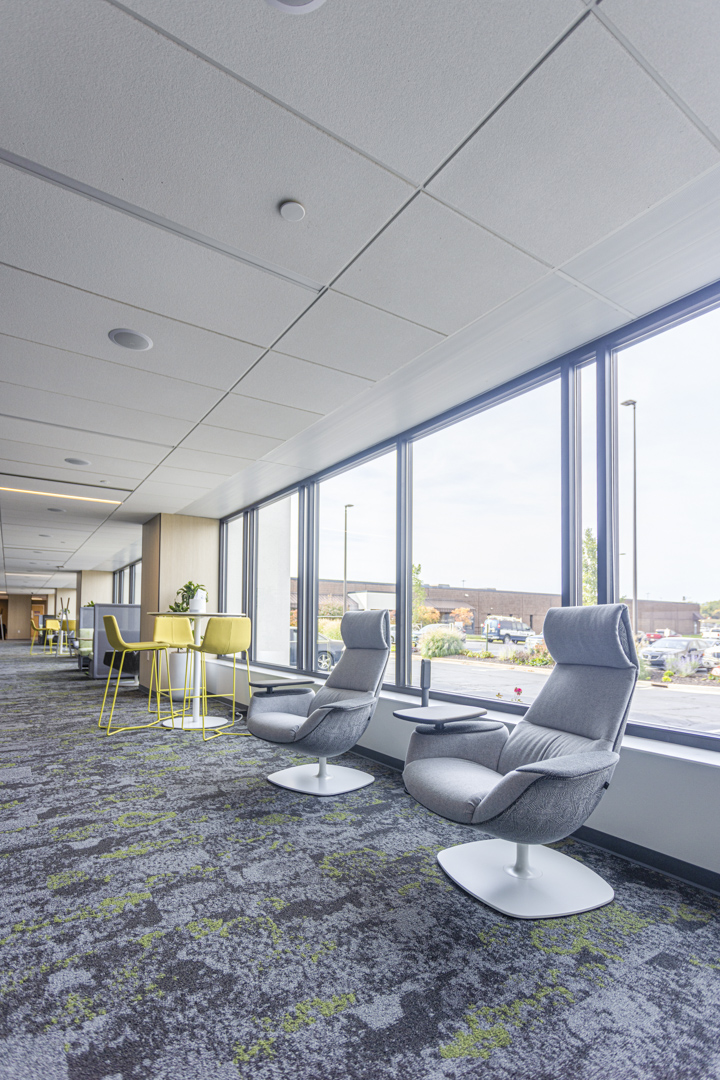 "This beautiful new space is a great example of SpartanNash's commitment to our associates. By offering bright, collaborative spaces for our teams to work together after years apart, we can celebrate a fresh start with an environment where people feel empowered to create winning work and innovative solutions. By putting our associates' experience at the forefront of this redesign, we're doubling down on SpartanNash's most important investment: our people."

– Tony Sarsam, SpartanNash President and CEO 
Among the number of updates made throughout this facility, the replacement of exterior windows was perhaps the biggest change–dramatically increasing access to natural light throughout the interior, and providing a facelift to the exterior of the building.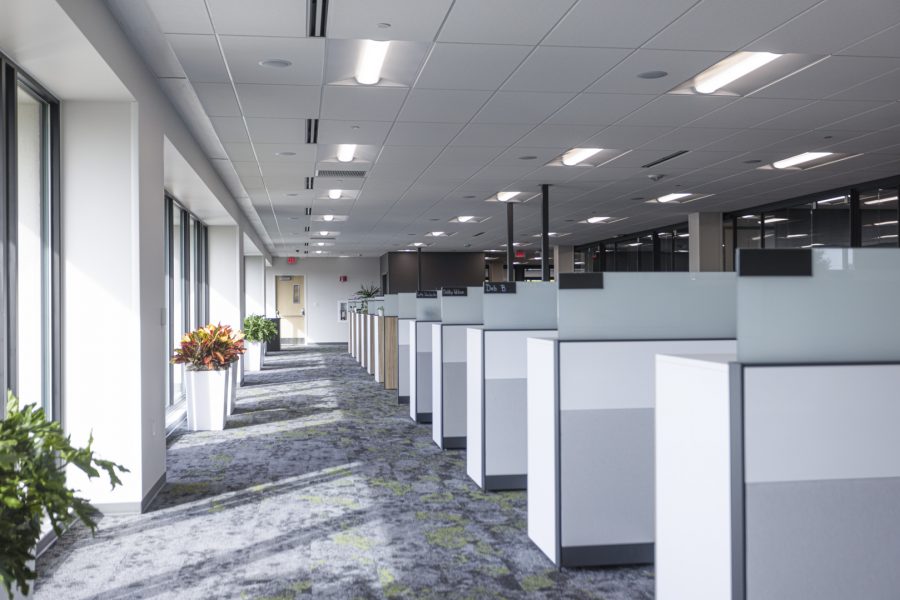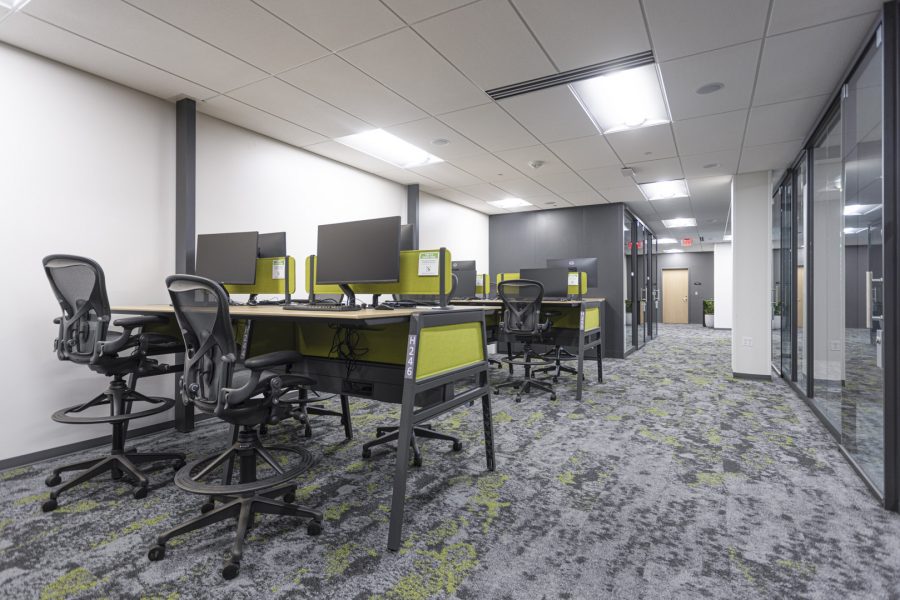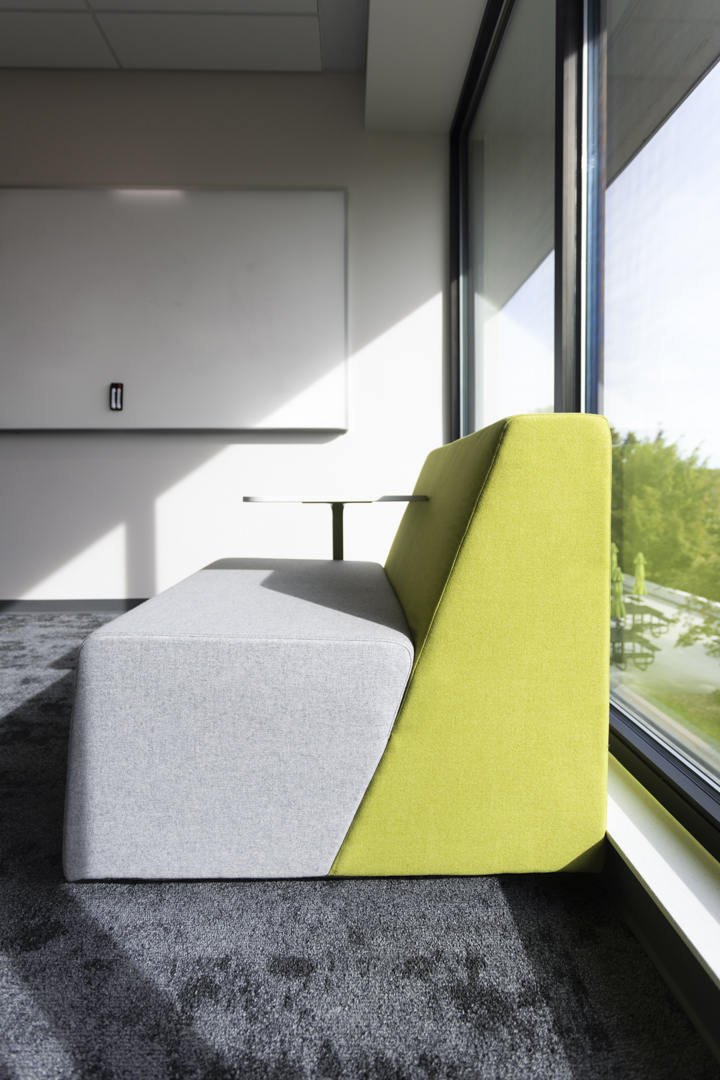 Custer's main priority was to preserve this new resource of daylight across each floor of the building's interior.
Floor to ceiling panels were selected for office wall systems and modesty panel heights were lowered to continue line of sight, a vibrant color palette was selected to support the company's branding, LED lighting was chosen to mimic the access to sunlight and perpetuate energy efficiency–all resulting in open spaces for collaboration and future-focused workspaces.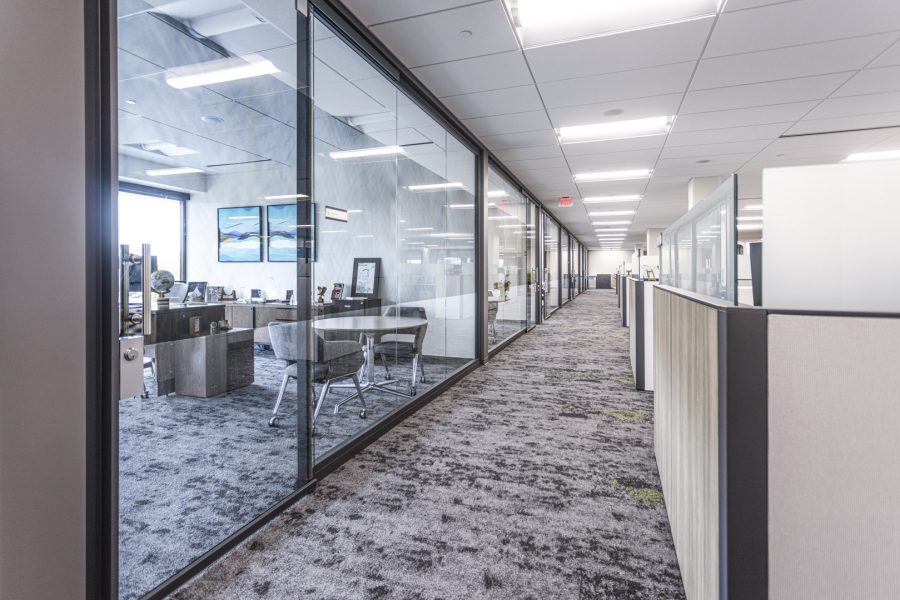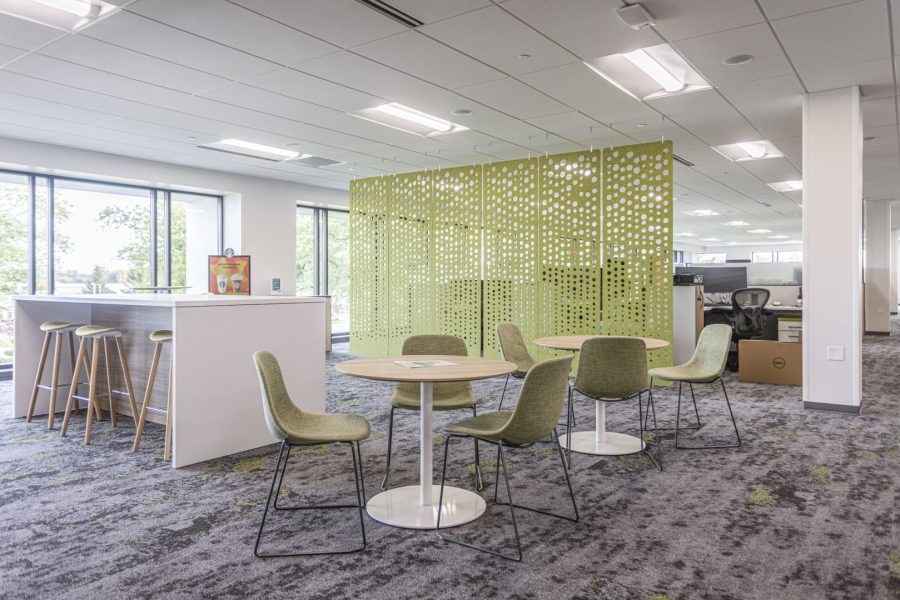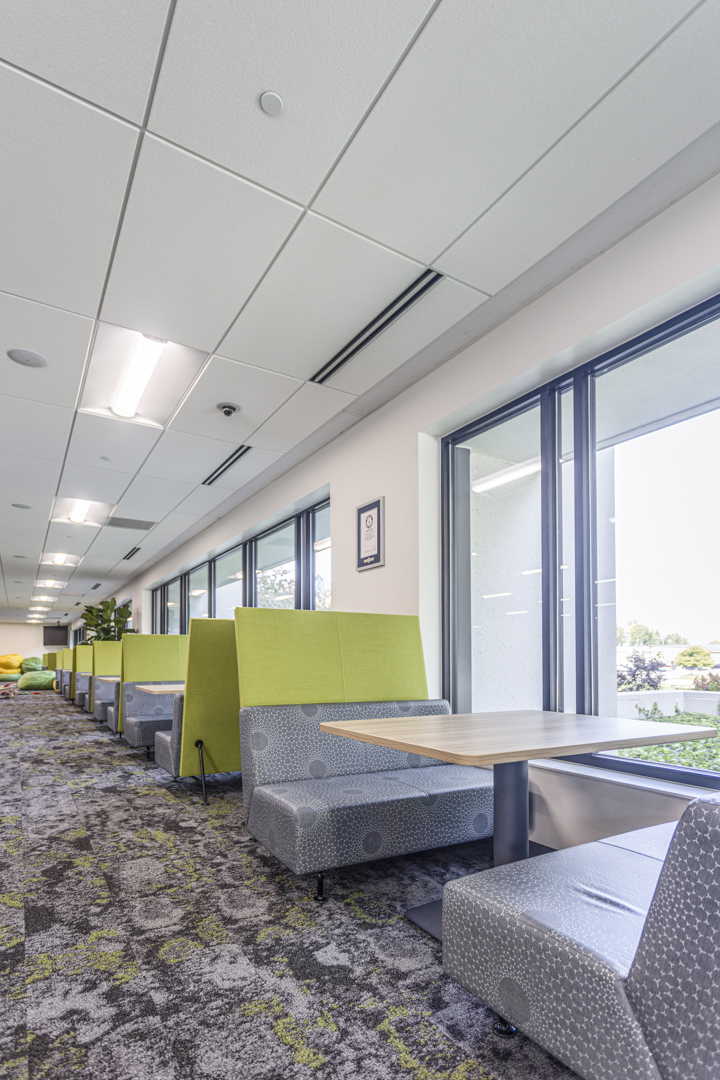 Each aspect of the renovation project was inspired by the company's "People First" culture and was guided by key principles to transform, energize, amplify and modernize working spaces.