President's Office | Grand Valley State University
First female to serve as Grand Valley State University President breathes new life into the once-commonplace President's office
Published On: 
Dec 18, 2020
Client name
Grand Valley State University
Location
Allendale, Michigan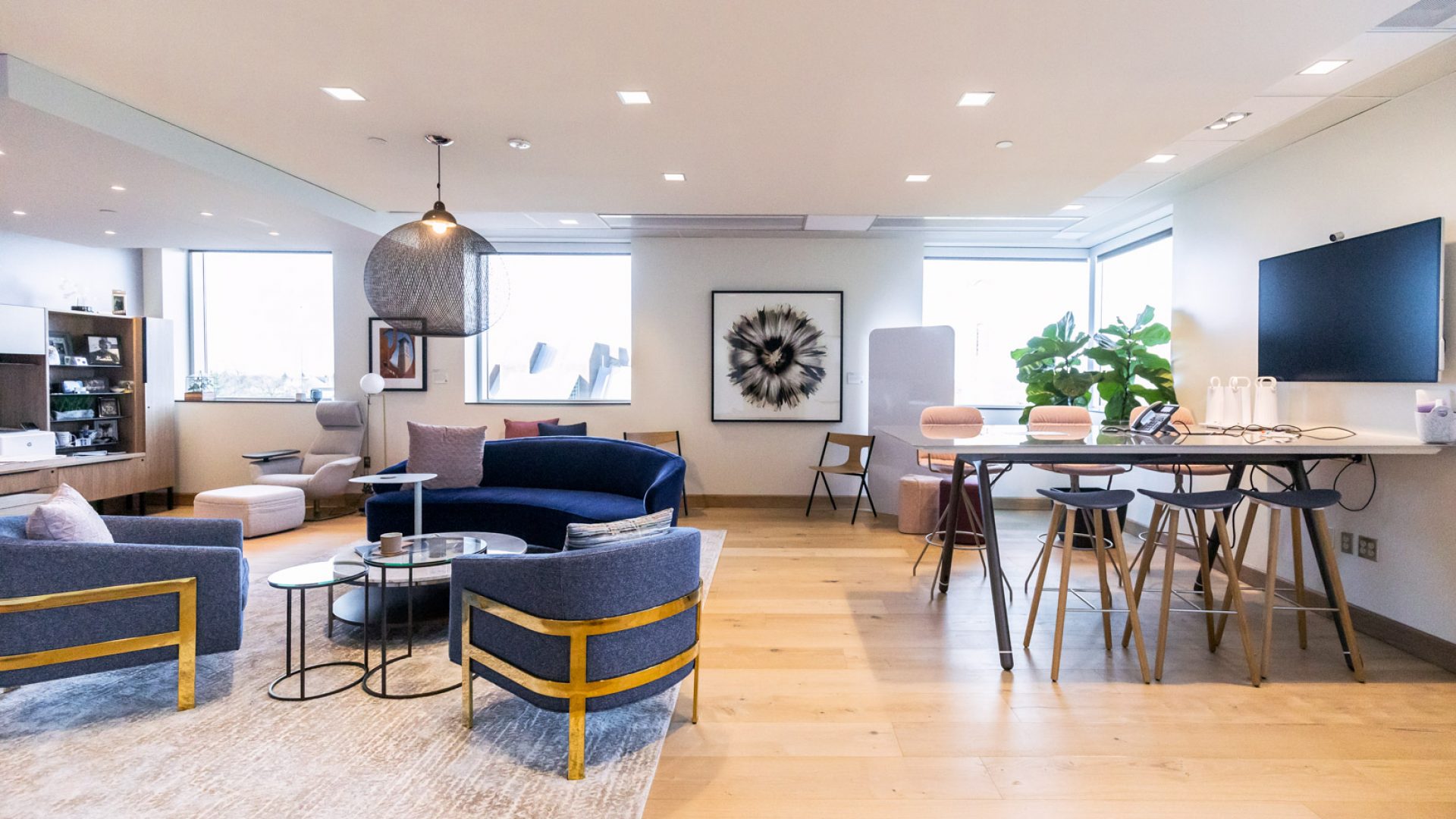 In 2019, Philomena Mantella was elected by the Grand Valley State University Board of Trustees as the institution's fifth president, and the first woman to serve in the position.
Mantella's dynamic background and lifelong commitment to education presented Custer with a unique opportunity to support the new President with inventive, future-forward solutions in her new office space.
Our team worked closely with President Mantella's staff to transform the new dedicated office, previously occupied by Philomena's predecessor, Thomas Haas.
Mantella's intention for the workspace was centered around mobility and a desire to be visible to her peers.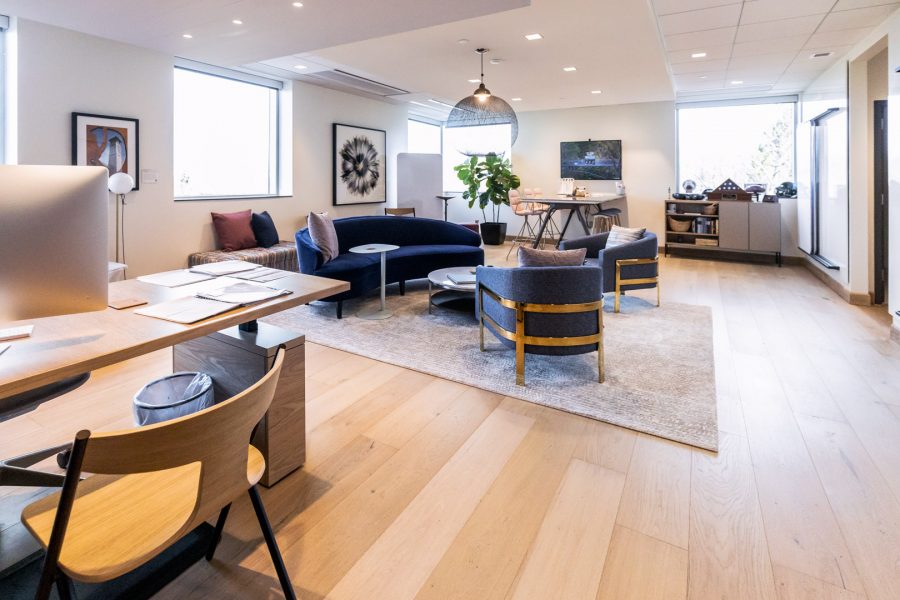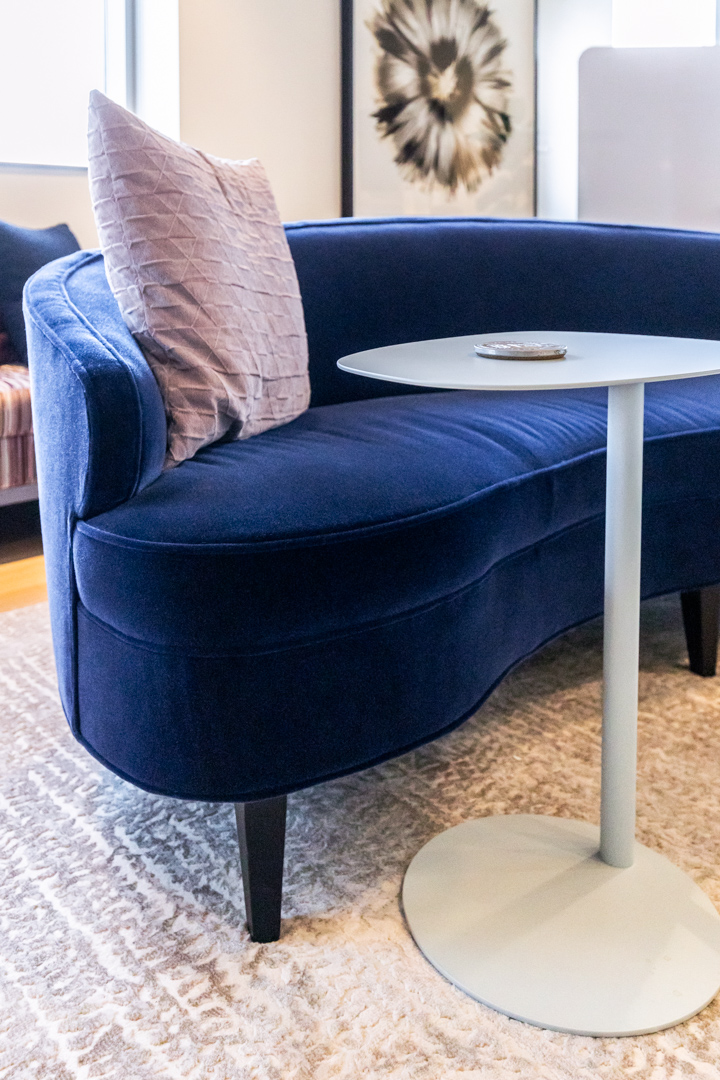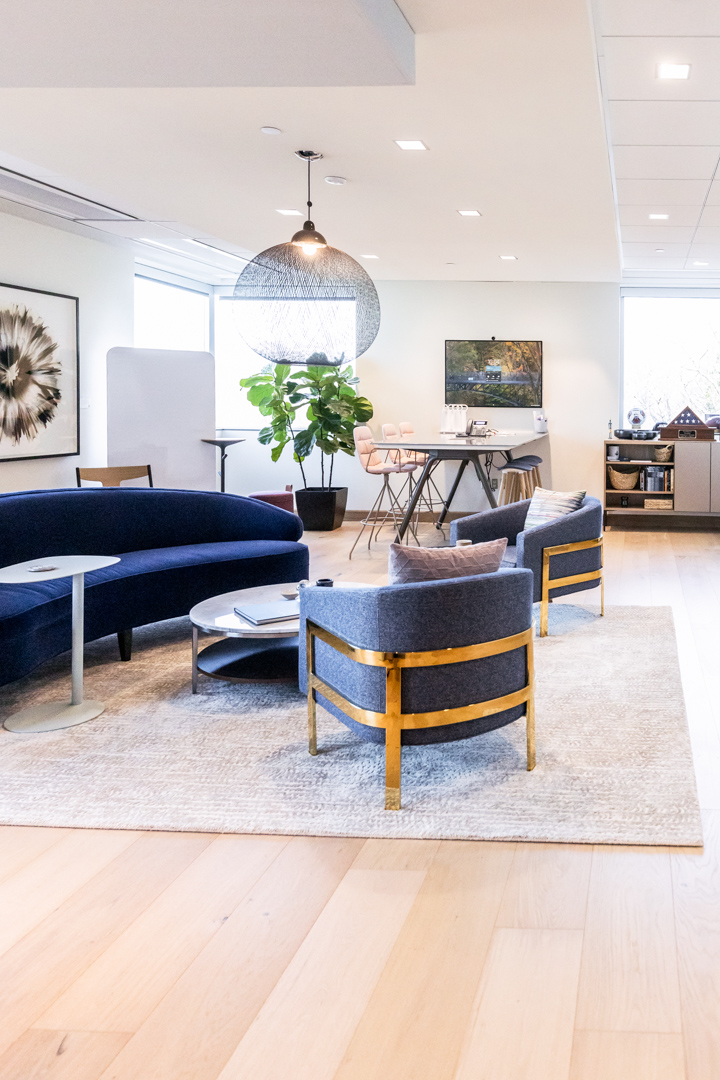 Technology was to be integrated within the furniture and needed to be easy to use. The ability to quickly collaborate and be within reach of writable surfaces were among the solutions that Custer set out to solve for.
Through intentional design planning, one of the most impactful changes to this space was providing deliberate access to multiple posture stations – allowing the user to adapt to various tasks throughout the course of the work day.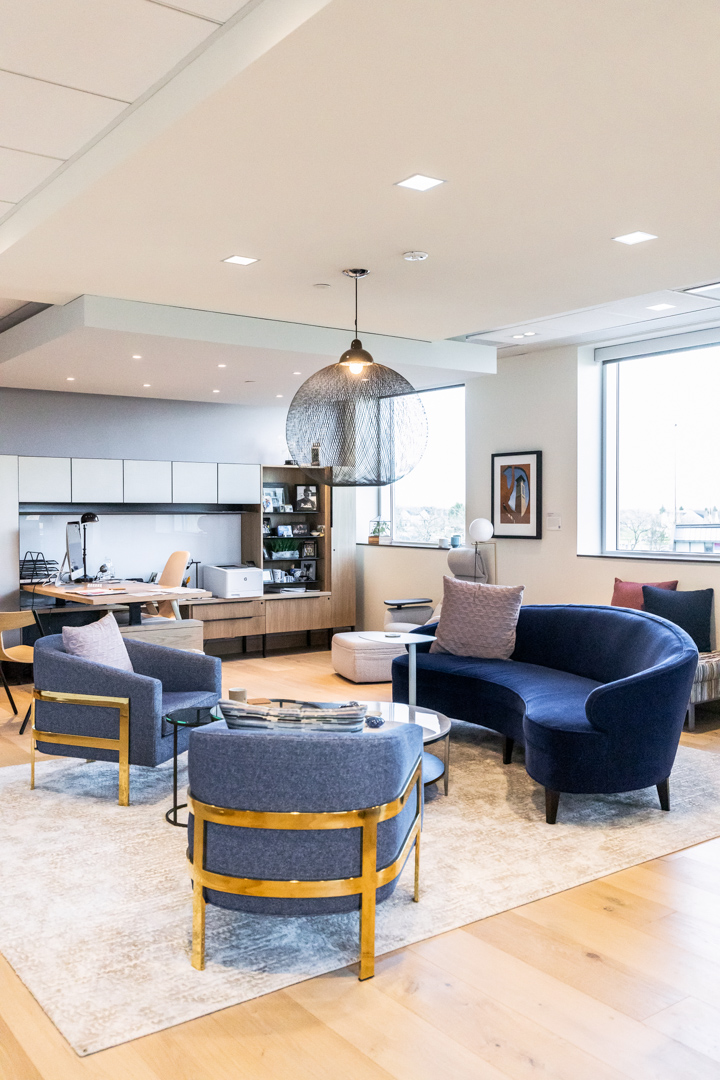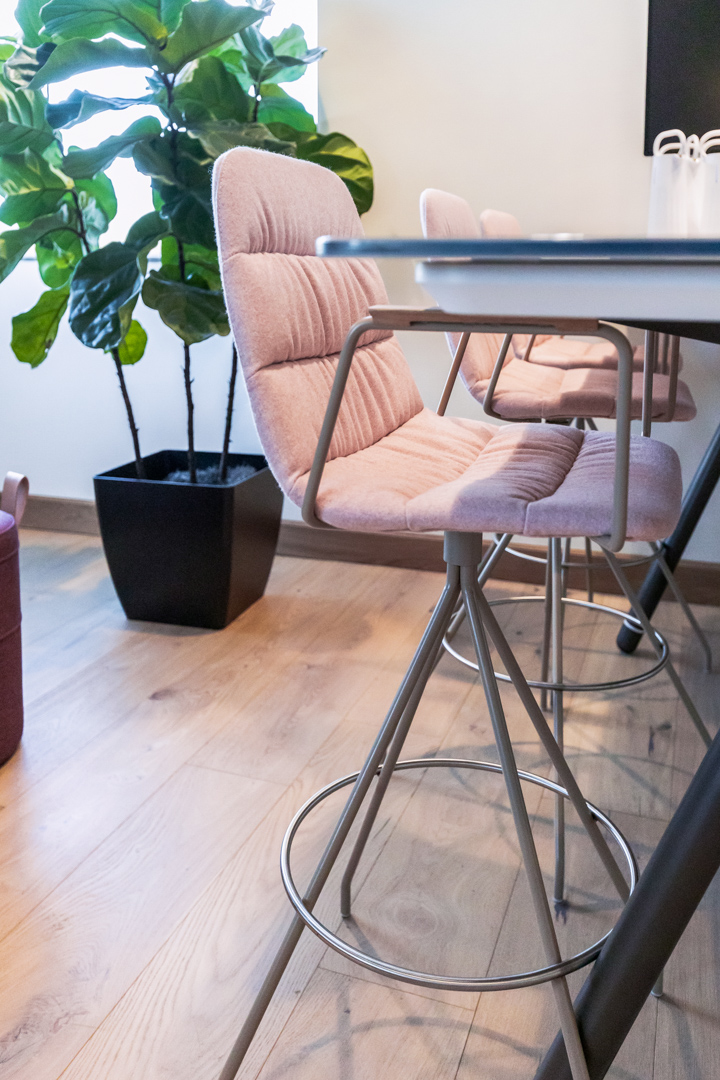 Varied writing surfaces are now both mobile and static for easy visibility.
And did we mention the swoon-worthy color palette?
Incorporating power within the surface of the Potrero table allows users to easily connect devices and quickly present content on the accompanying monitor.
This, paired with the addition of Steelcase Flex mobile power, truly make this space incredibly versatile for the technology-savvy user.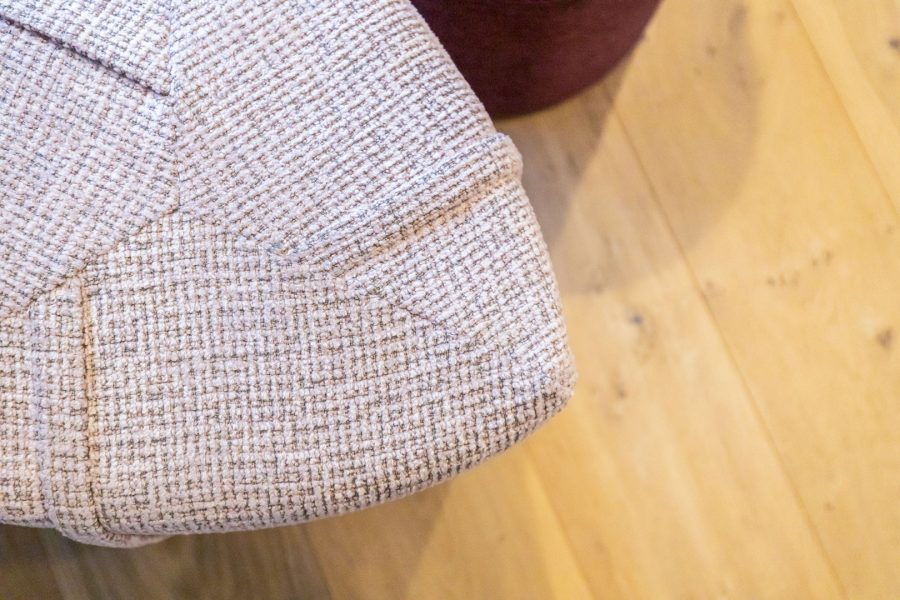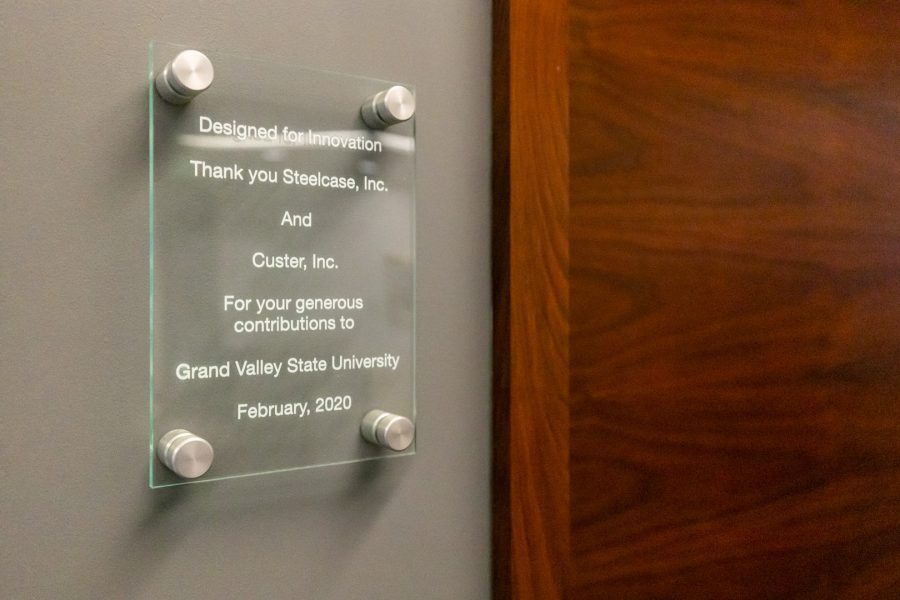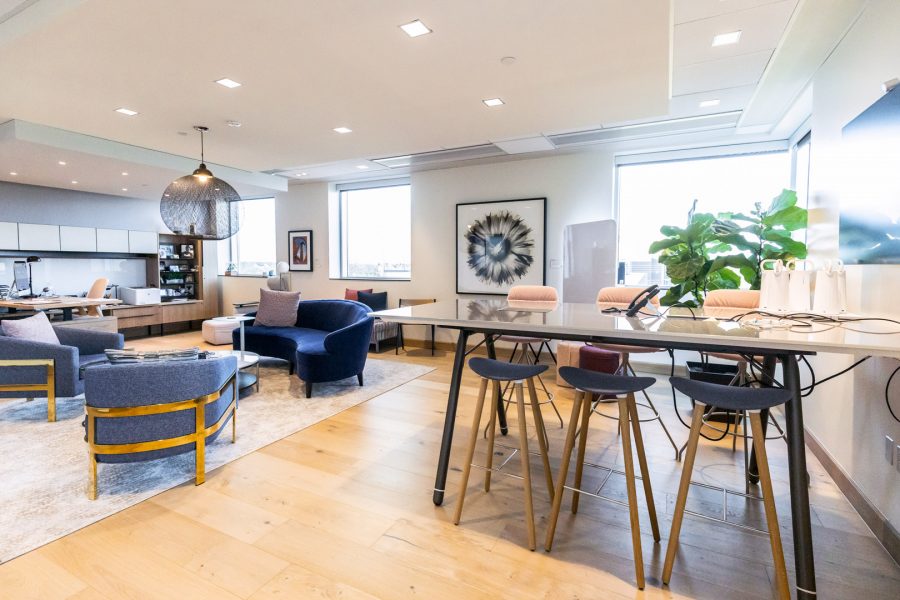 Custer is honored to have worked with the university, President Mantella, and her team to bring the transformation of this space to life. The end result is a breathtaking space – representative of Philomena Mantella's style, as well as her commitment to the institution's students and staff.