National staffing firm sets out to re-engage employees with newly renovated Grand Rapids-based facility
Published On: 
Aug 23, 2022
Project Manager:
Lisa Hull
Location
Grand Rapids, Michigan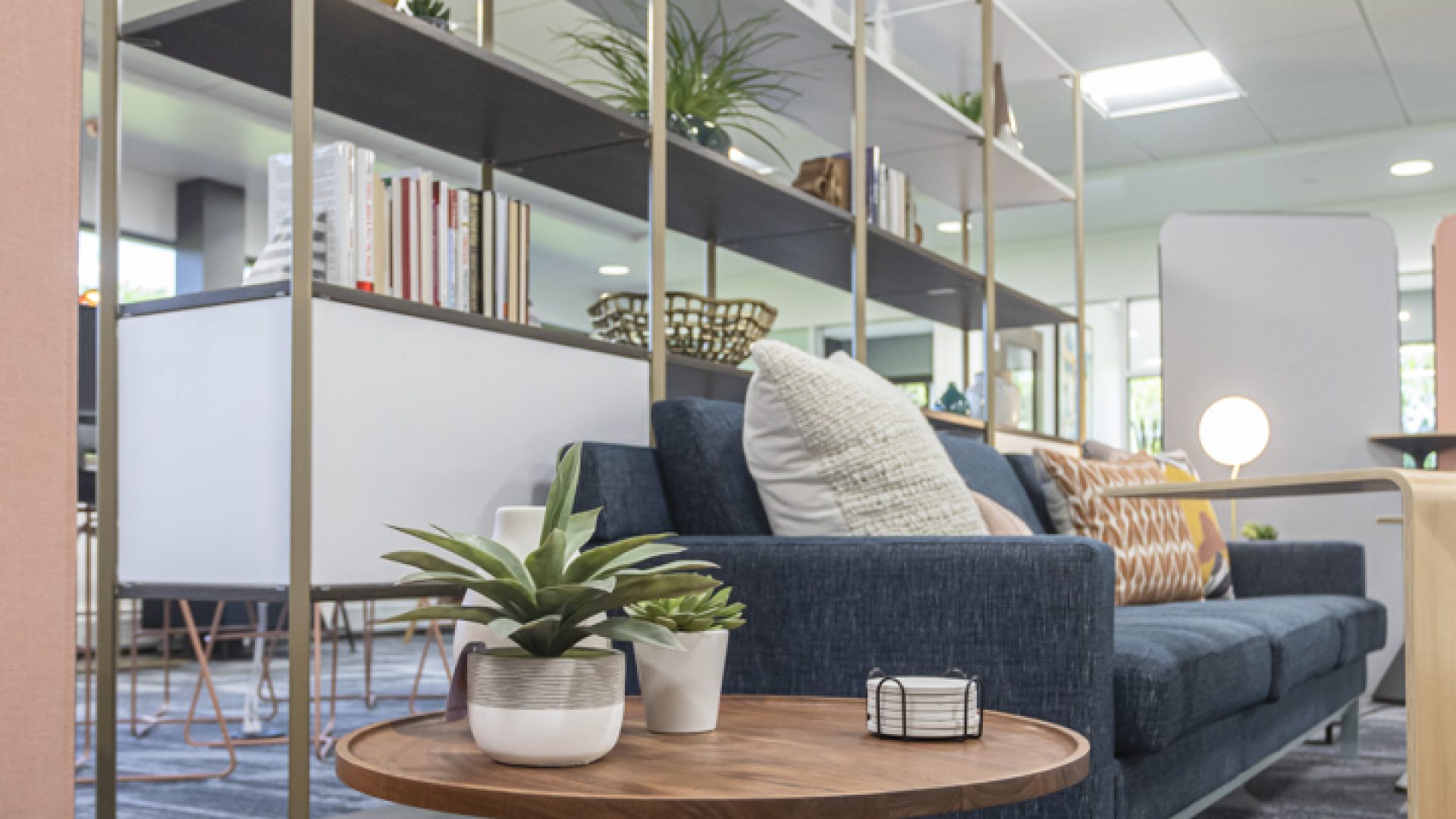 OtterBase enlisted Custer, CS Erickson, and Century to re-envision and transform its newly renovated Grand Rapids-based facility.
As one of the fastest growing supplemental staffing companies in the country, OtterBase is dedicated to helping the right people find the right seats in their careers. But taking a closer look at the actual seats within the walls of OtterBase's own Grand Rapids-based headquarters resulted in a workplace renovation that ultimately bolstered the company's internal culture.
Like so many other outdated buildings, OtterBase's traditional layout of dark private offices around the perimeter and dated workstations in the center felt uninspiring to staff. See for yourself in the before and after photos below.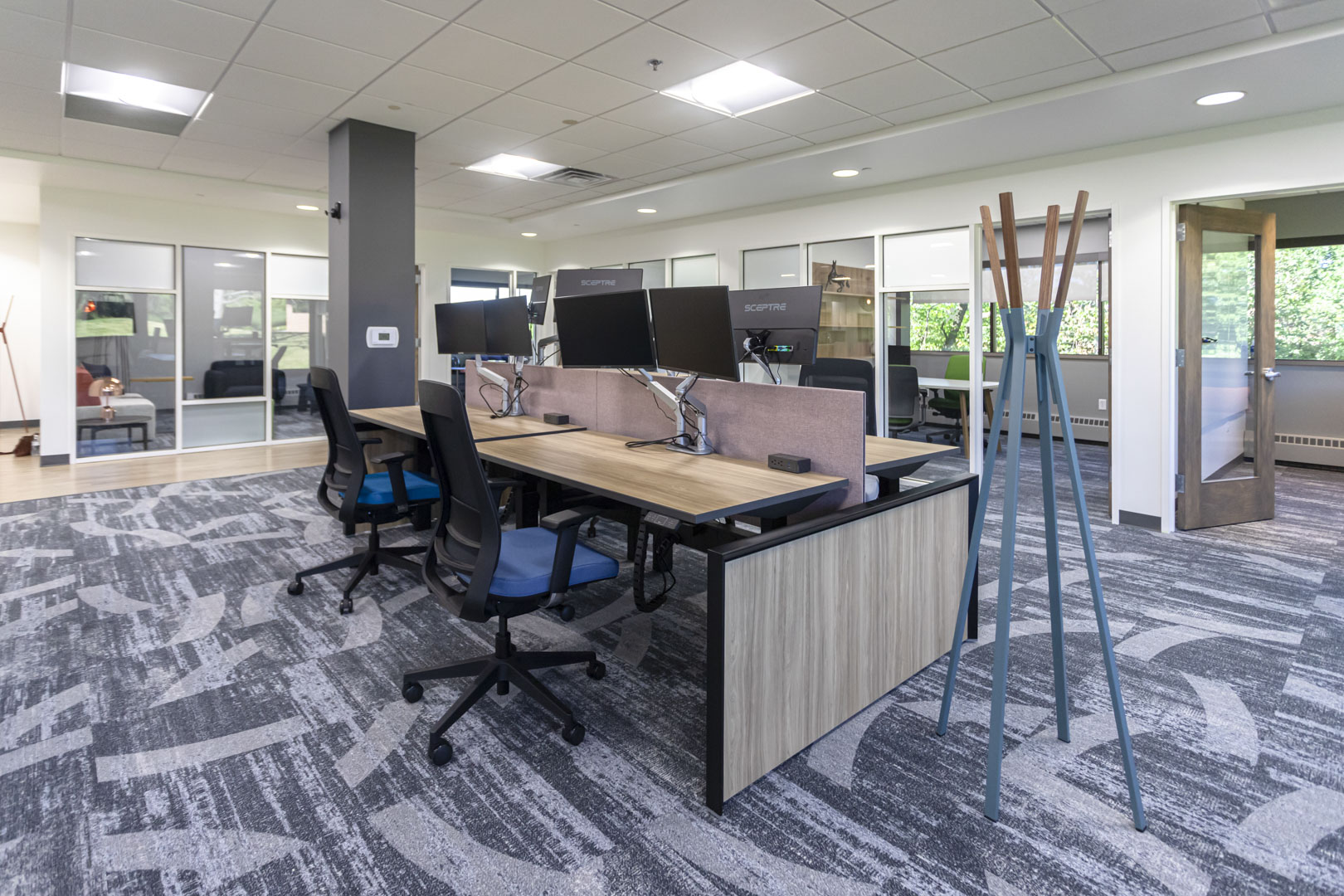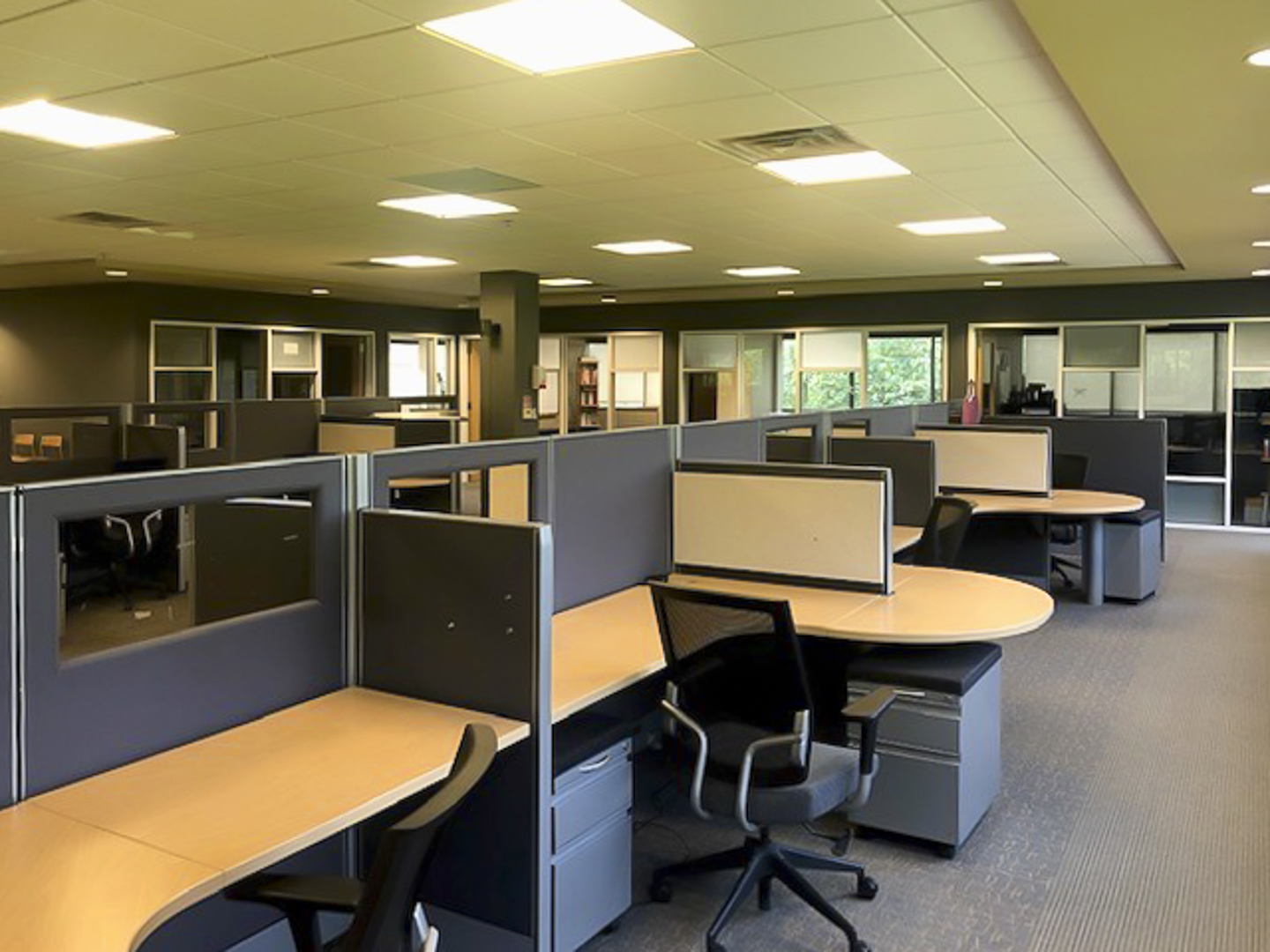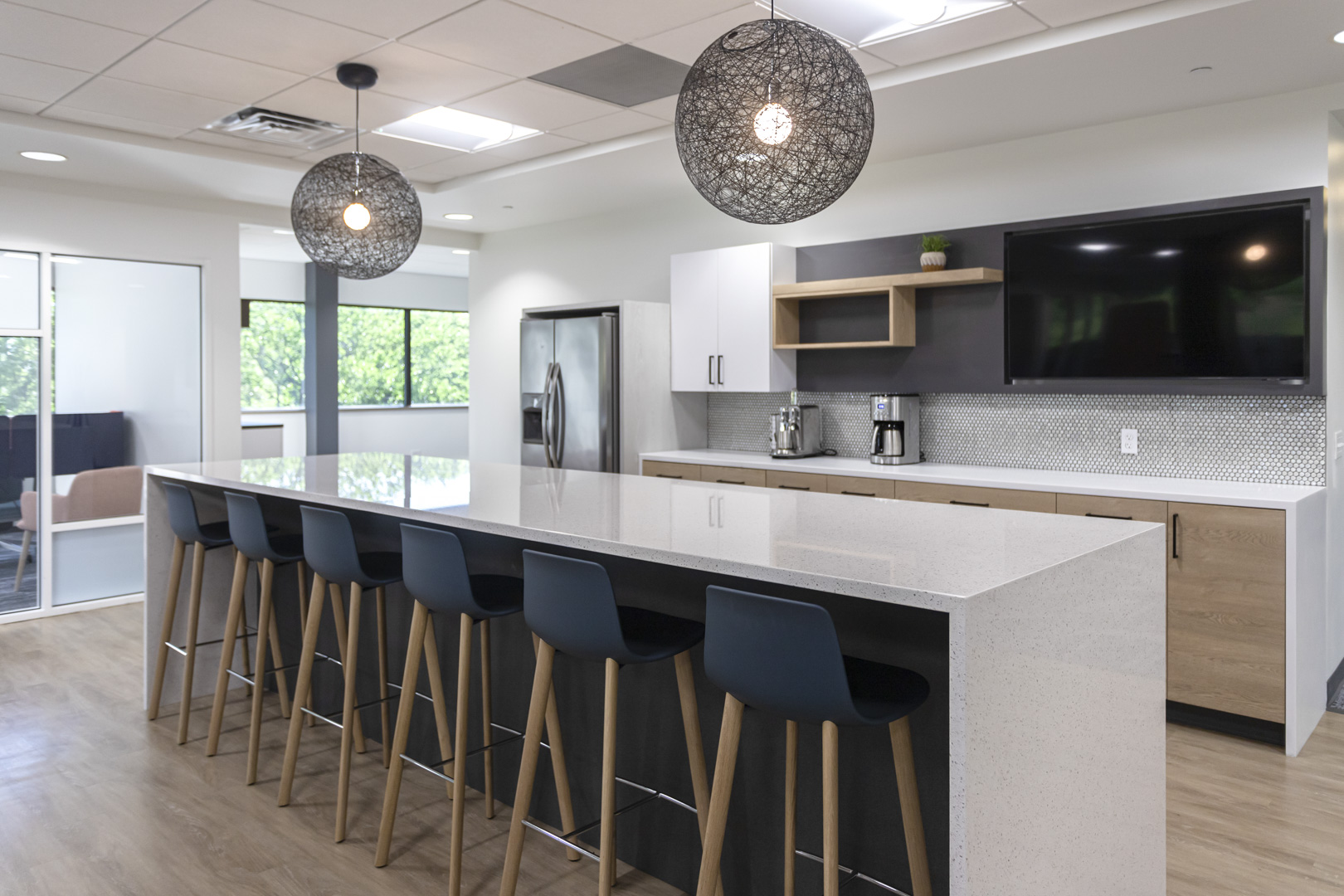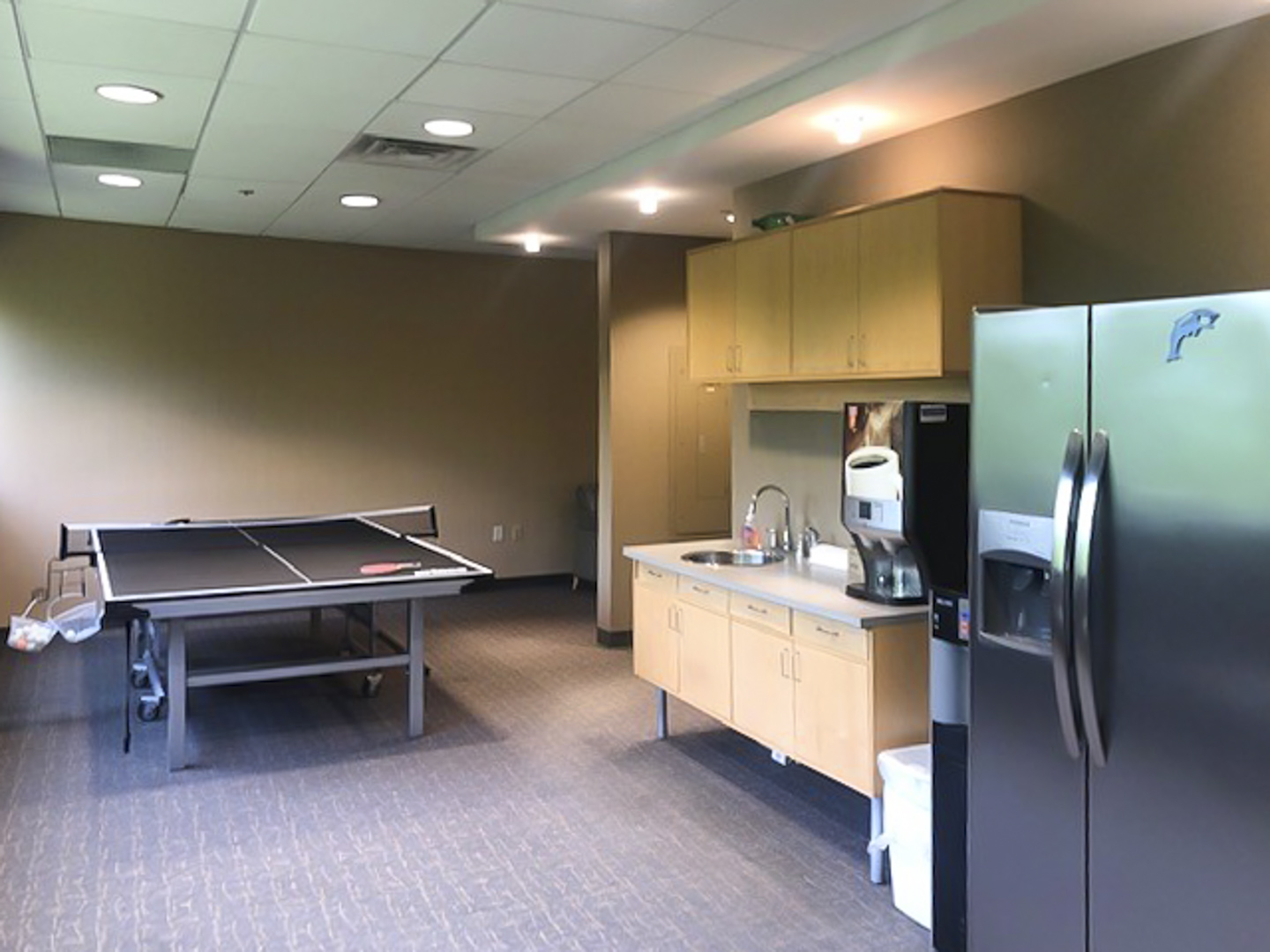 Post-pandemic, the staffing company's leaders were suddenly struggling with how to get staff to want to come back to the office. The leadership team at OtterBase contacted Custer to help solve the issue within their space.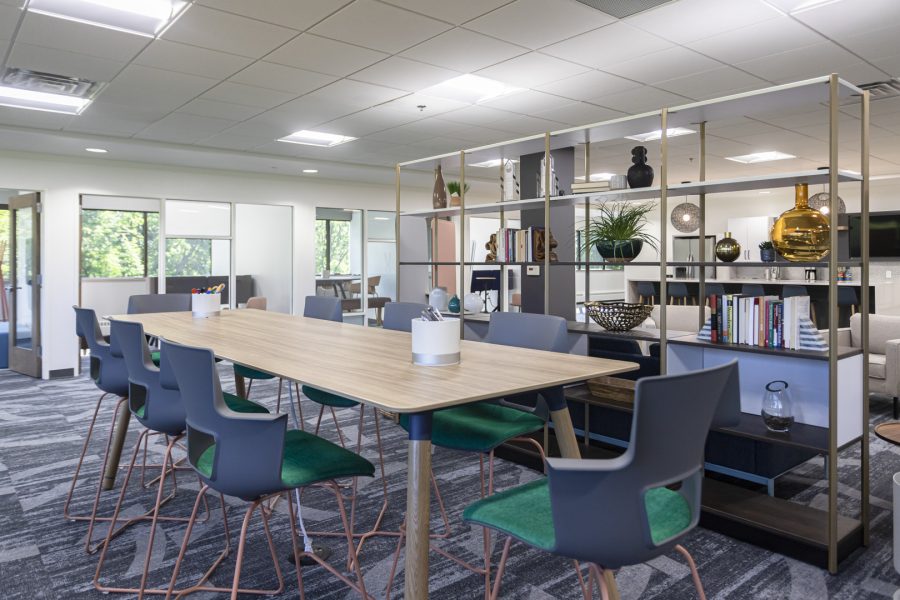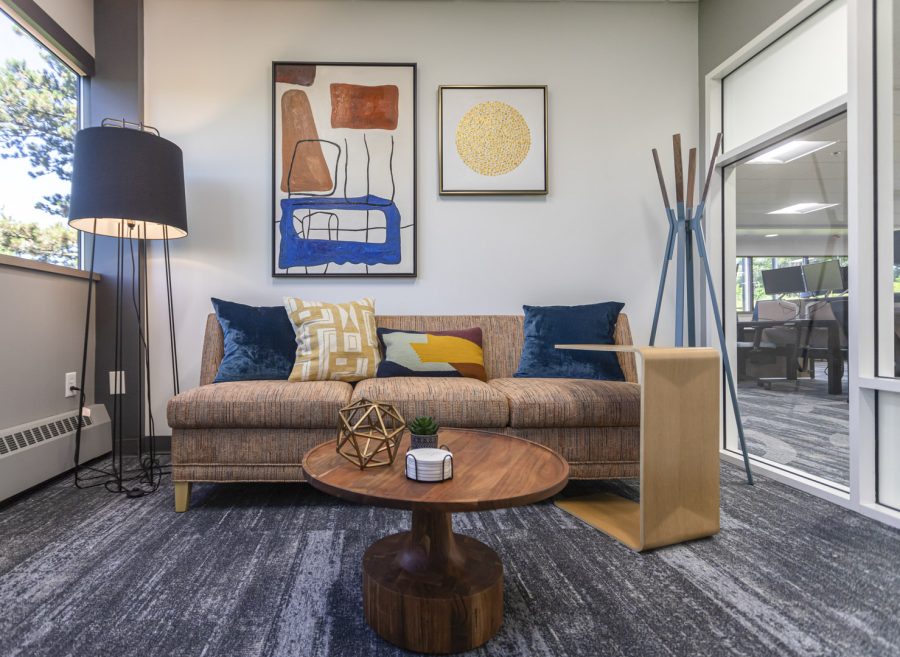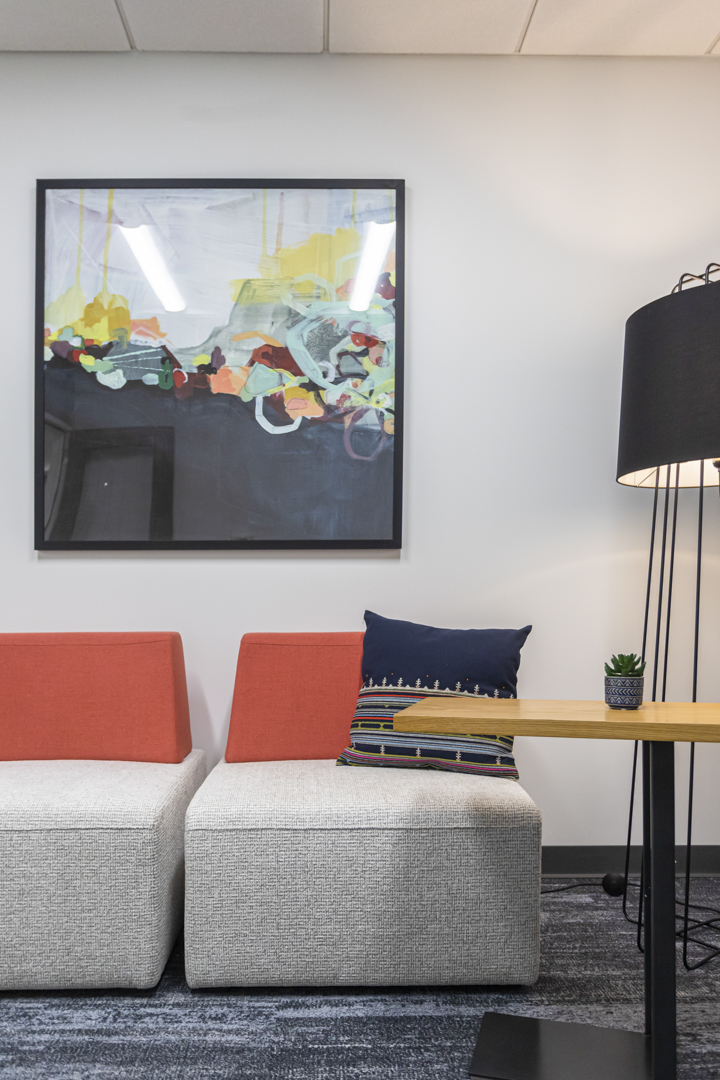 Specific environments that were incorporated into the design for this project included six new enclaves with height adjustable desking and comfortable task chairs for heads down work, four new workstations located in open space to encourage collaboration, a brand new large living room space, three new booths to seat 1-2 people each, and a welcoming café with island to seat 12 at any given time.
Products featured throughout the new space include AMQ and Flex height-adjustabke desks, new Flex Active Frame to divide the space and provide storage and a beautiful aesthetic. Stand-up Potrero table for collaborative work or meetings up to 10 people, various lounge pieces for casual and comfortable work, and custom millwork by Uhuru.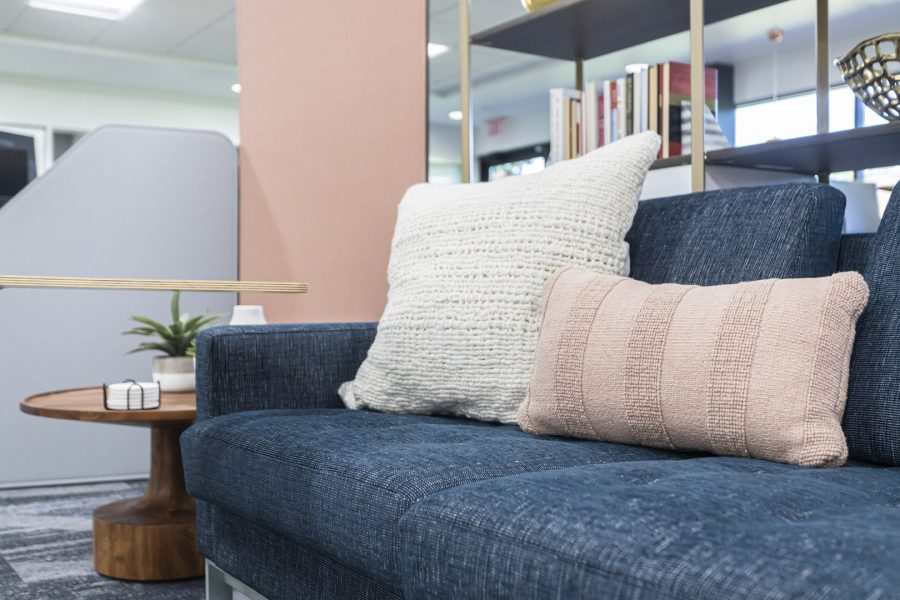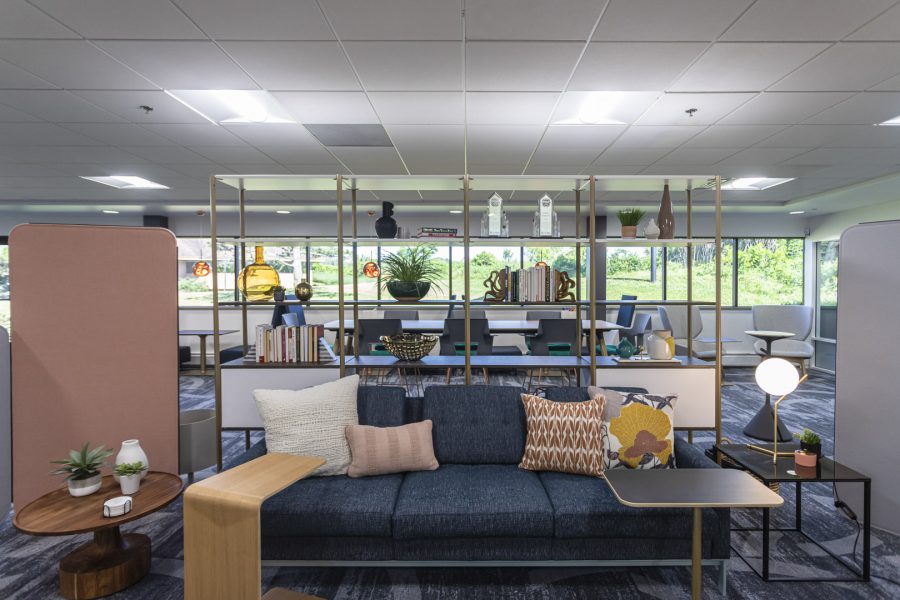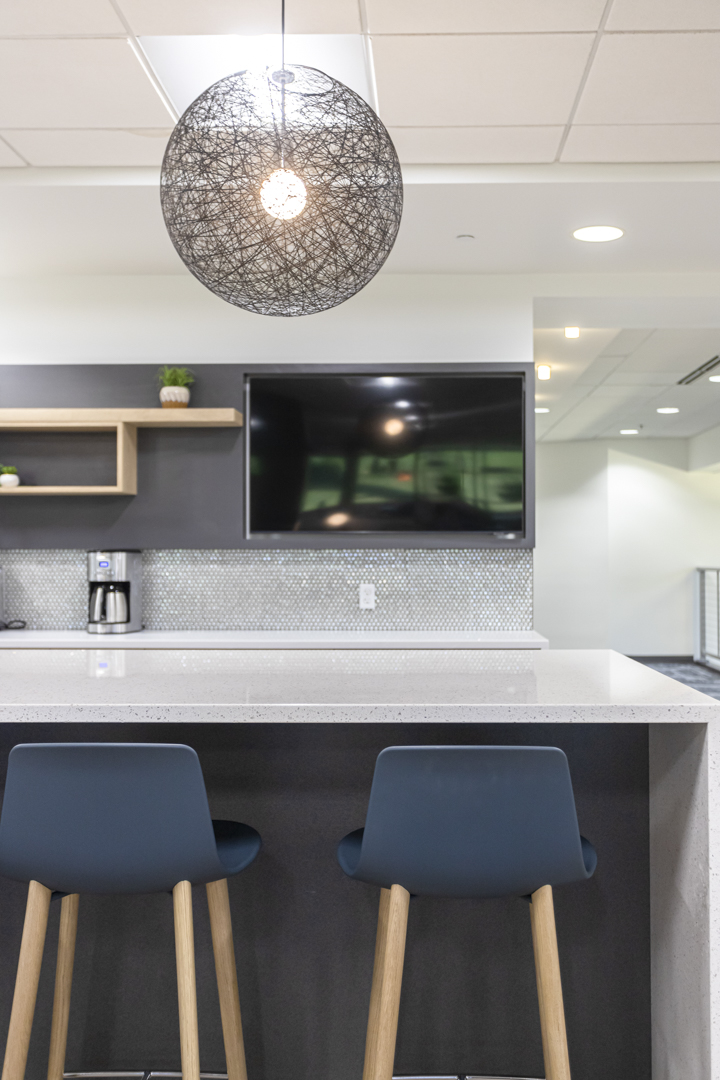 New Milliken carpet tile and LVT flooring purchased from and installed by Century Flooring was selected to bring the final space together – highlighting the company's very own branding and culture with the iconic large-scale circle that can be identified in the OtterBase logo.
Finally, one of the most important elements incorporated into this renovation was the updated lighting and technology throughout the space, designed and installed by CS Erickson. Beautiful new accent lighting was also incorporated into the space from FLOS, Tom Dixon, and Mooi help bring additional light to the space.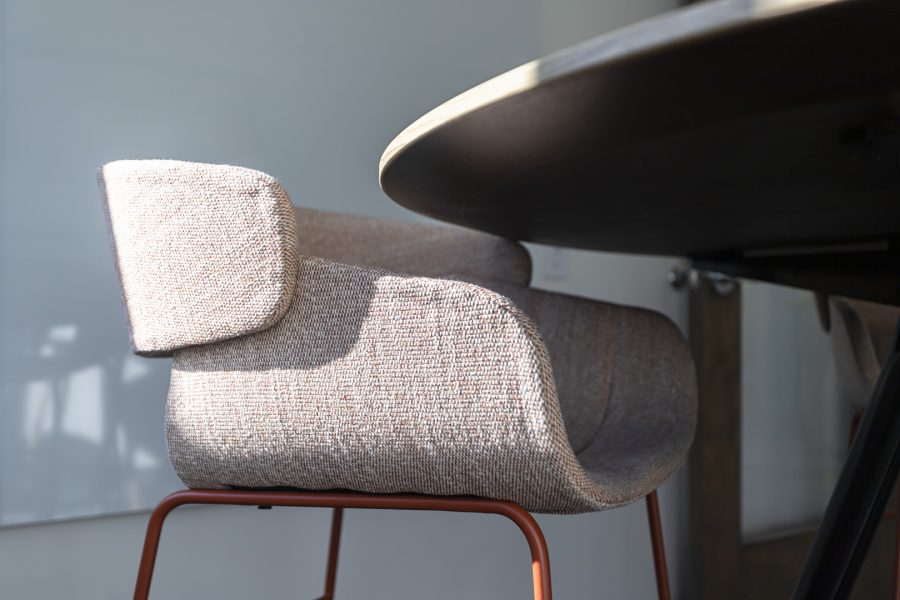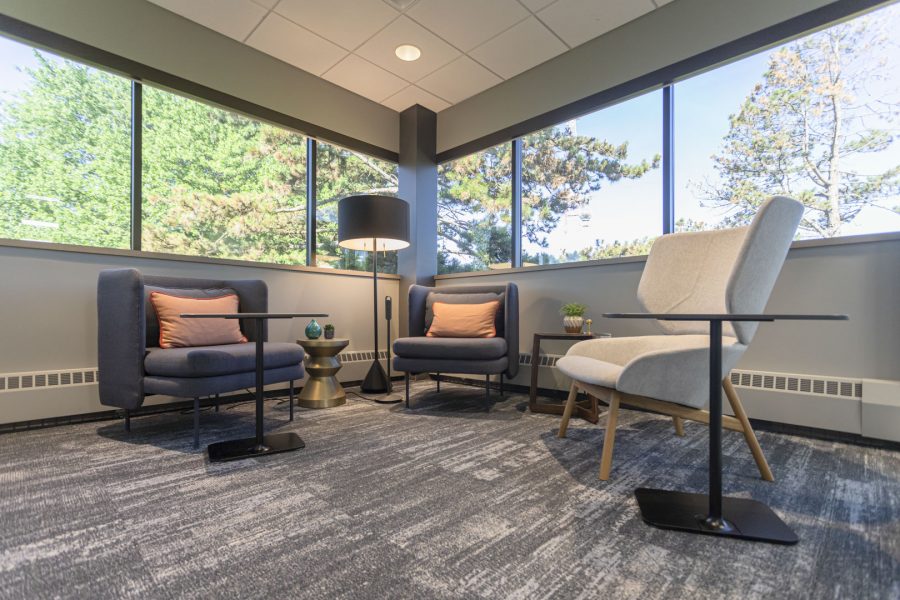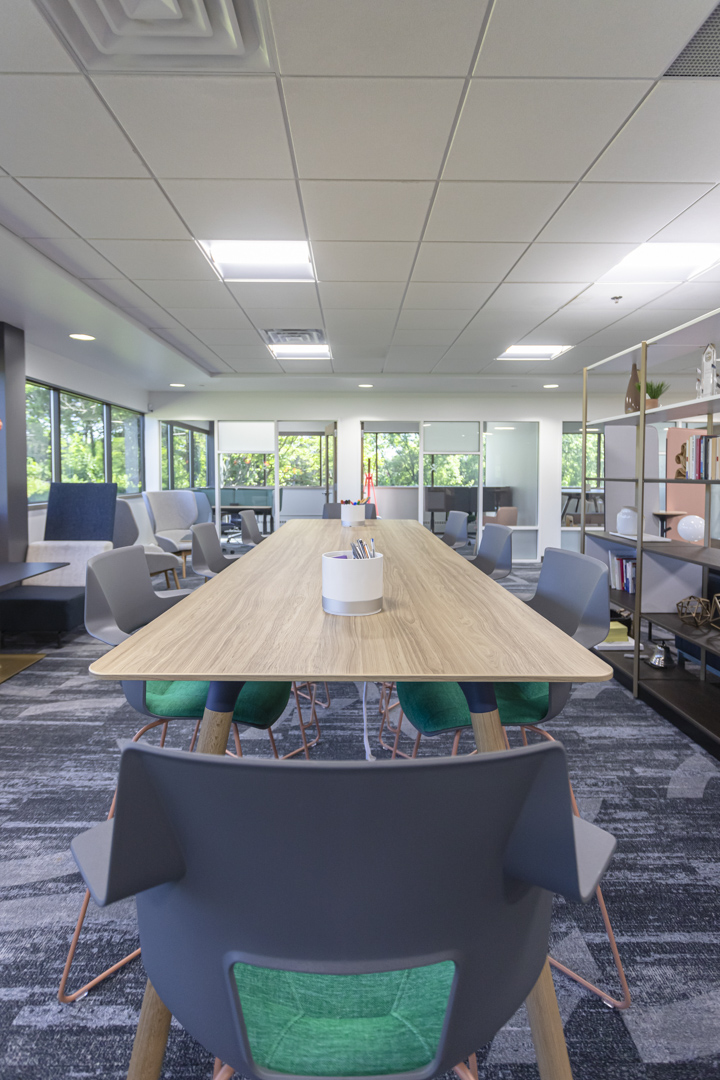 We topped off the design with custom art, pillows, and beautiful new accessories by West Elm and Blu Dot – accenting the entire floor plan and tying the whole space together.
Our solution to creating a desired destination for OtterBase employees was centered largely around design. Providing a multitude of different work postures, meeting spaces, and private alcoves to work from allows employees choice and control in where they work.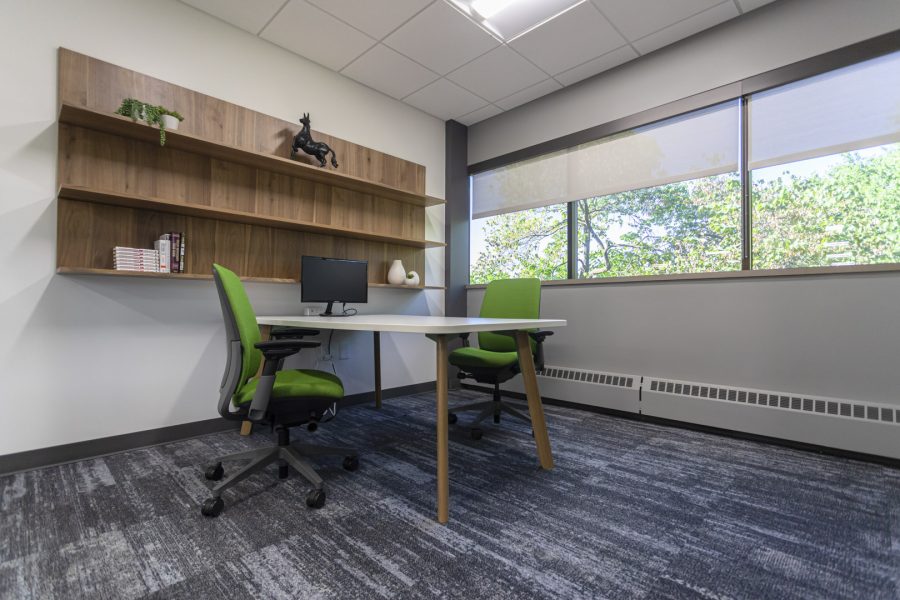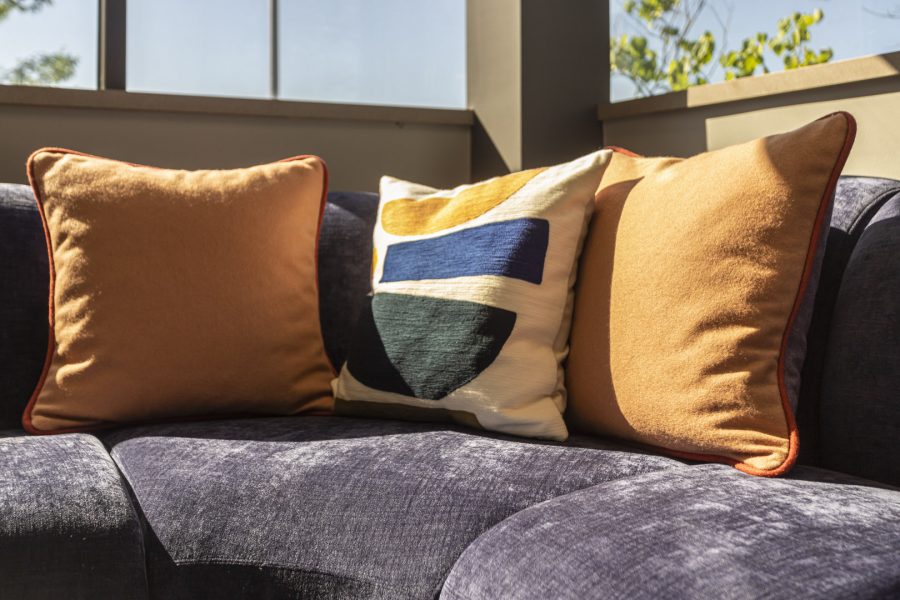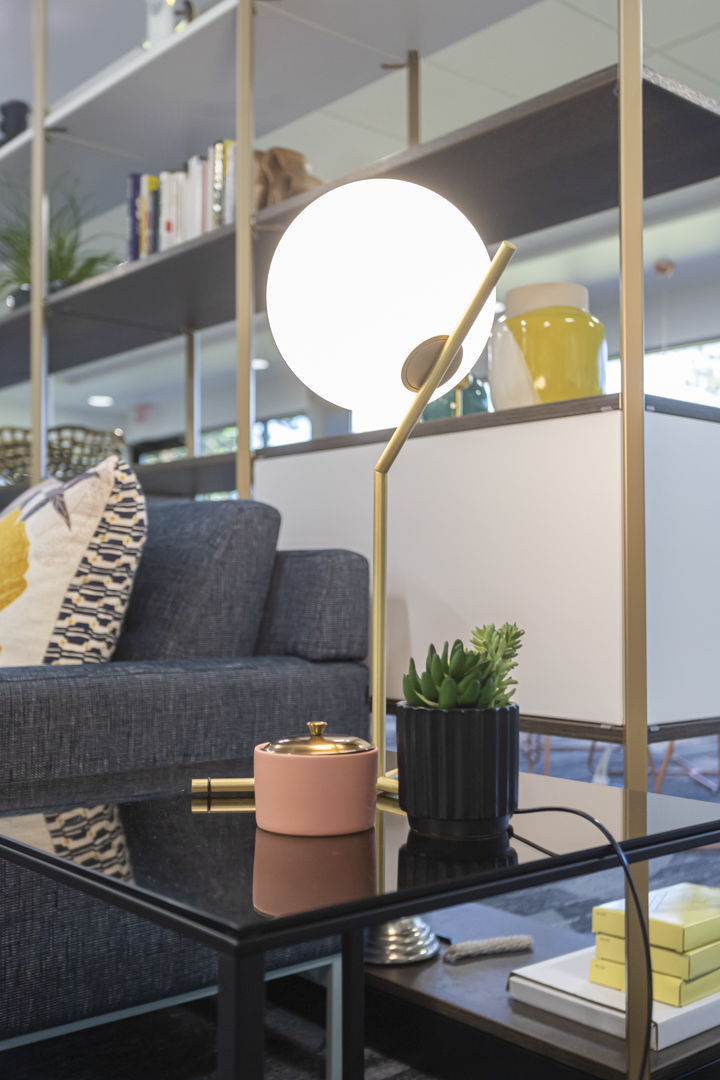 OtterBase has now fully embraced hybrid work for its employees. But today's new and improved OtterBase offices are one very critical component to the hybrid work puzzle. Supporting today's workforce no matter where they work while still celebrating culture and togetherness is the resulting benefit that OtterBase can now delight in with the company's new destination office space.