Cutting-edge new facility reinforces customer's company mission while supporting staff and clients
Published On: 
Dec 03, 2020
Project Manager:
Paula Page
Location
Columbia City, Indiana
Construction
Weigand Construction
Architect
Design Collaborative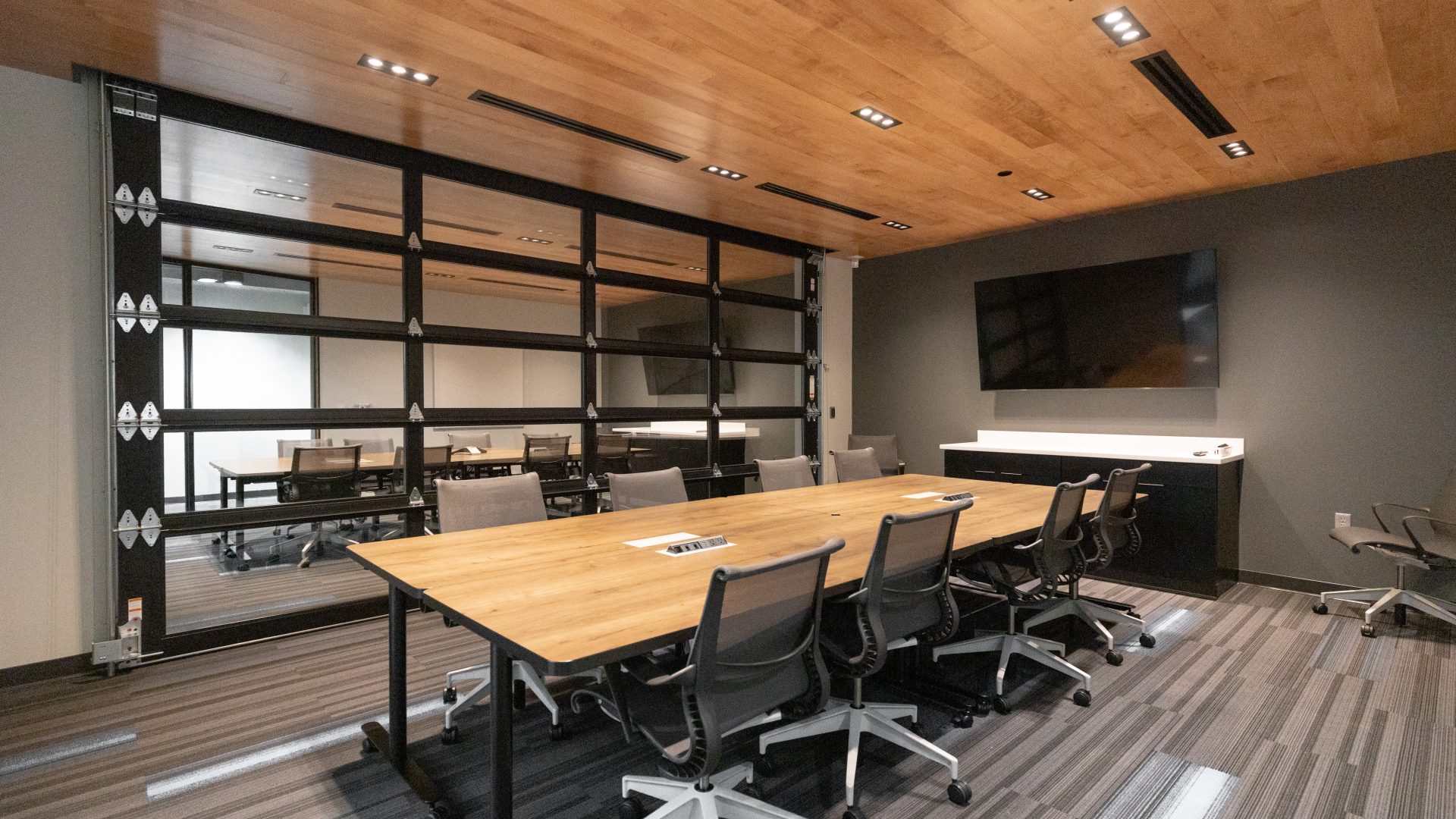 Custer worked closely with Weigand Construction and Design Collaborative to provide a brand new innovative space in Columbia City, Indiana for Mach Medical.
To support Mach Medical's intent for the facility, these interior spaces needed a specific type of furniture to enhance creativity, brainstorming, concentration, privacy, collaboration, and staff coworking.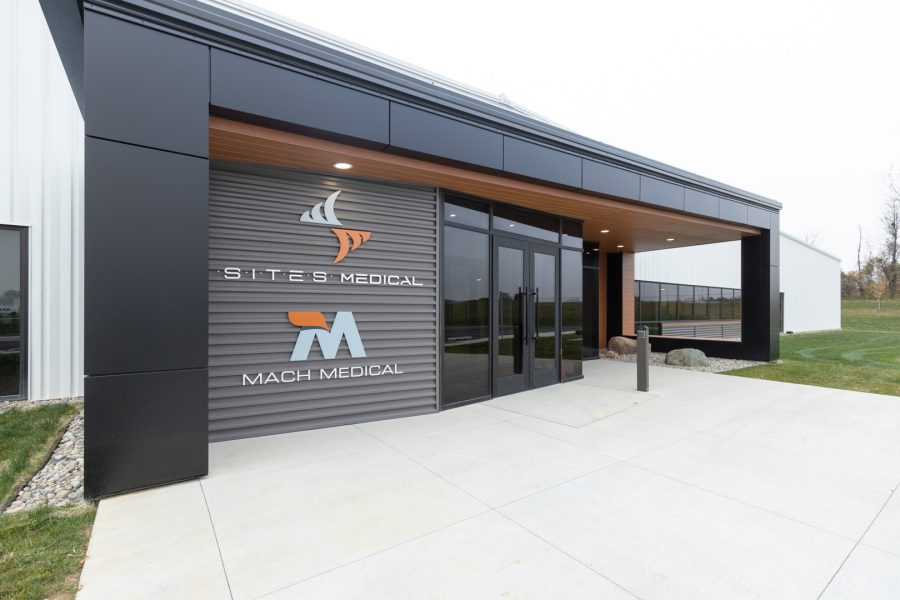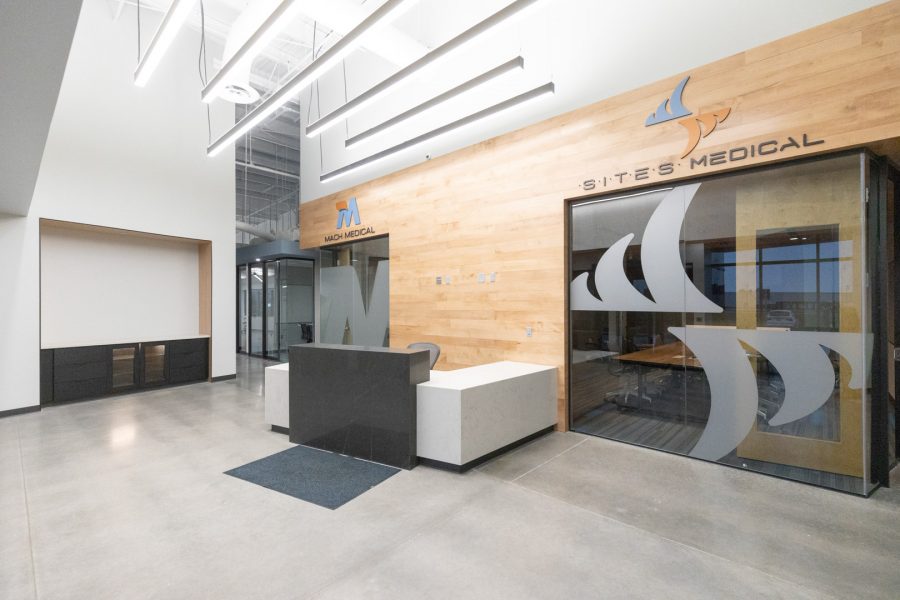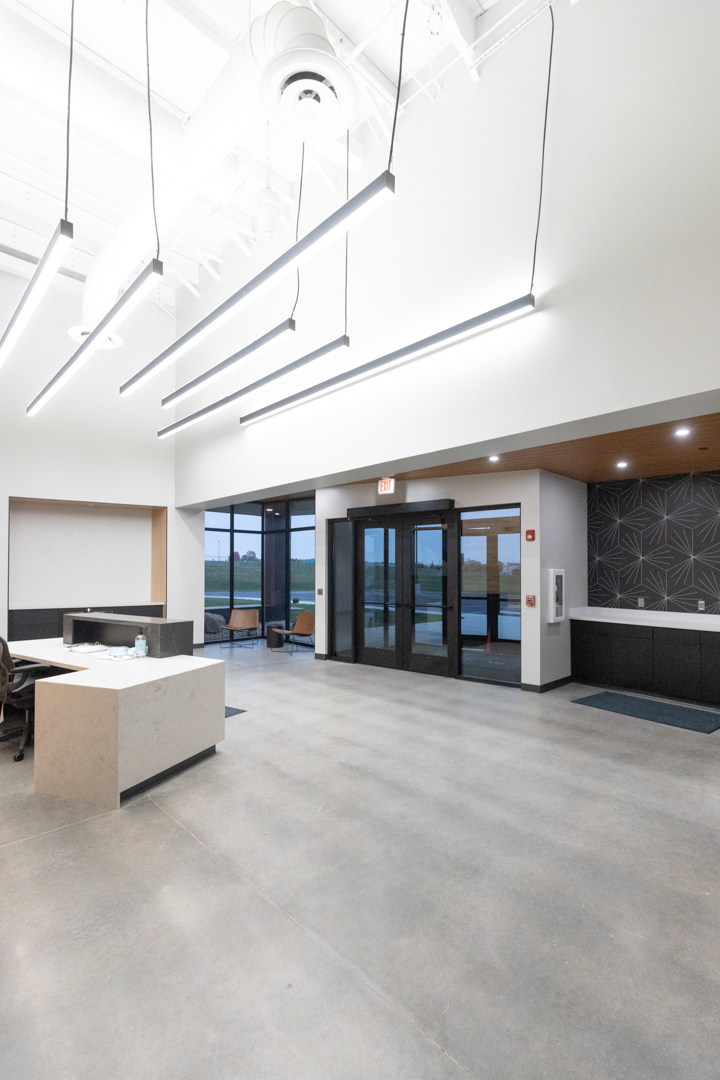 Some key needs for the customer included flexibility, adjustability, space division, storage, quick access to power and data, use of vertical space (static and mobile) to capture content, access to natural light, quality materials and assembly, and to provide a beautiful aesthetic for staff.
Throughout collaboration on interiors, key words took priority in describing the intent for staff use of the different types of environments, including "I-spaces", "we-spaces", "owned spaces', and "public spaces".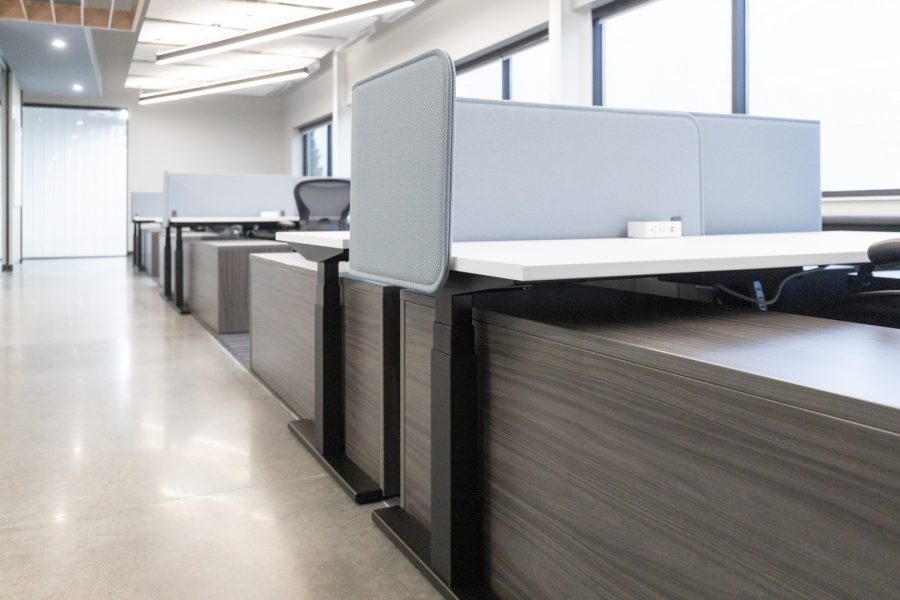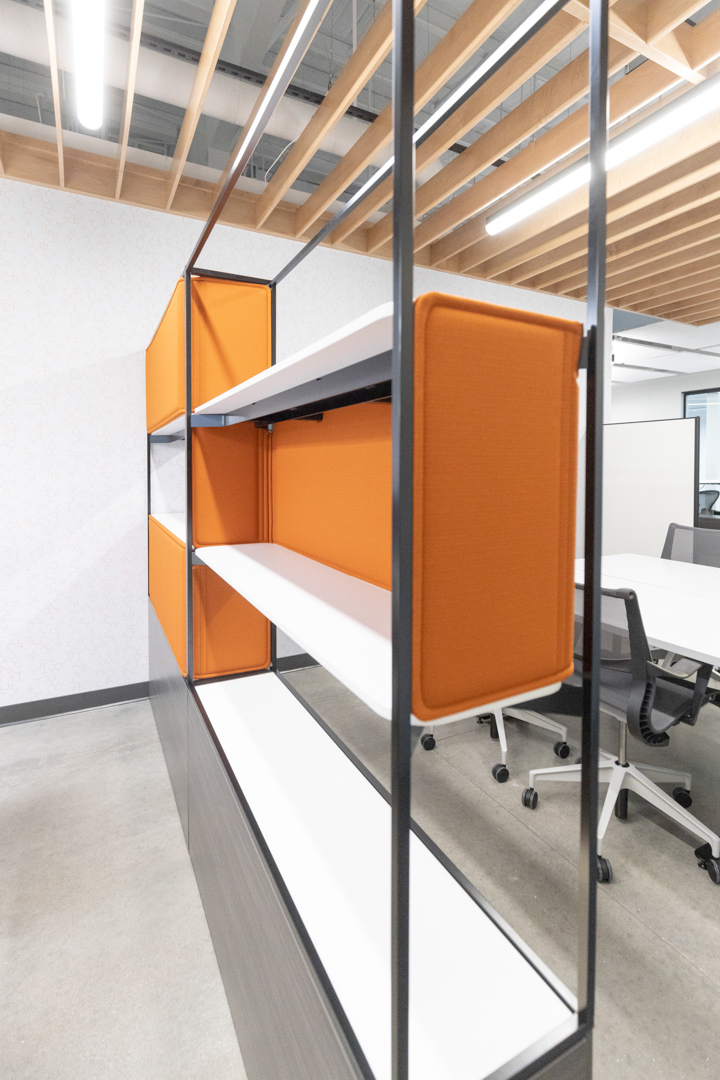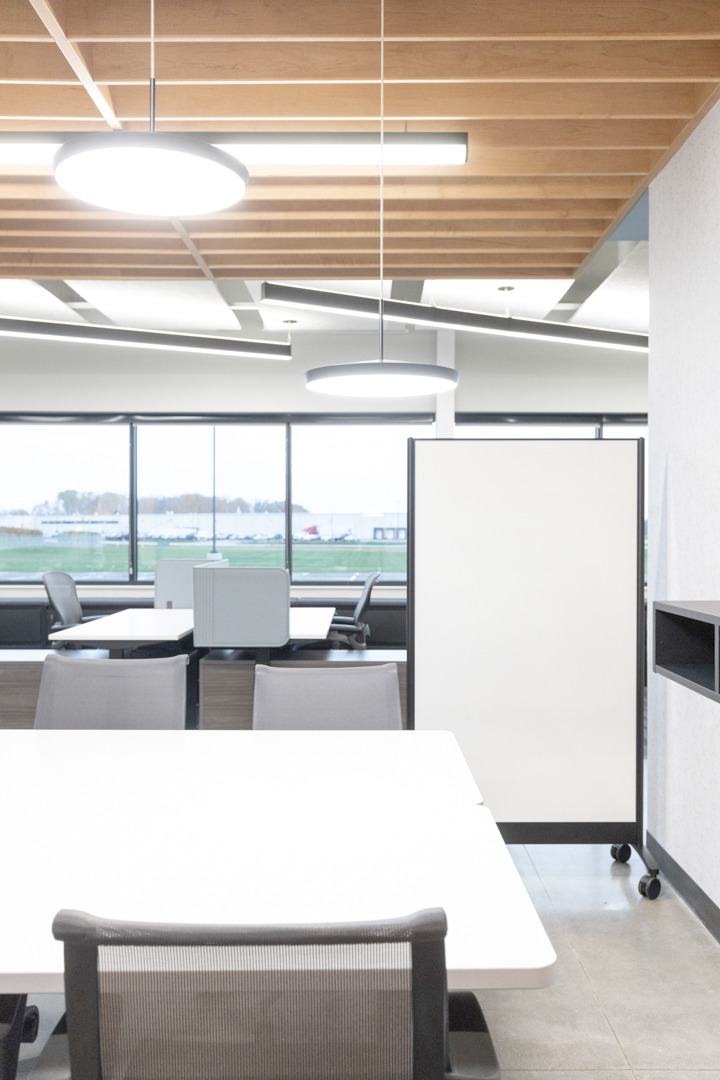 Mackinac by Steelcase was incorporated to provide spacial division, storage, and access to natural light.
Open areas within the facility allowed for natural light to be transmitted through meeting spaces.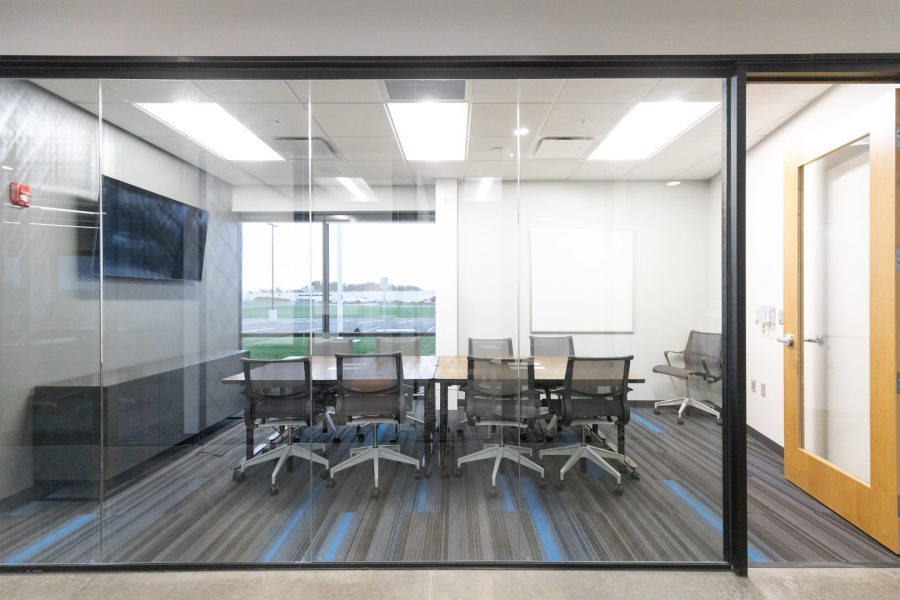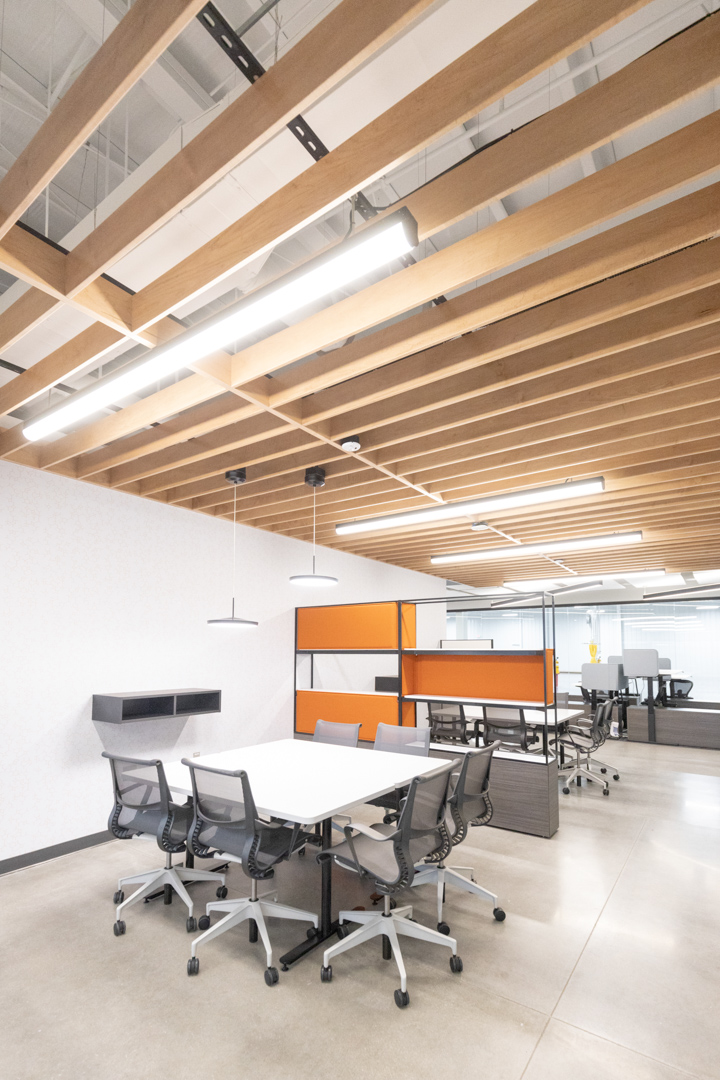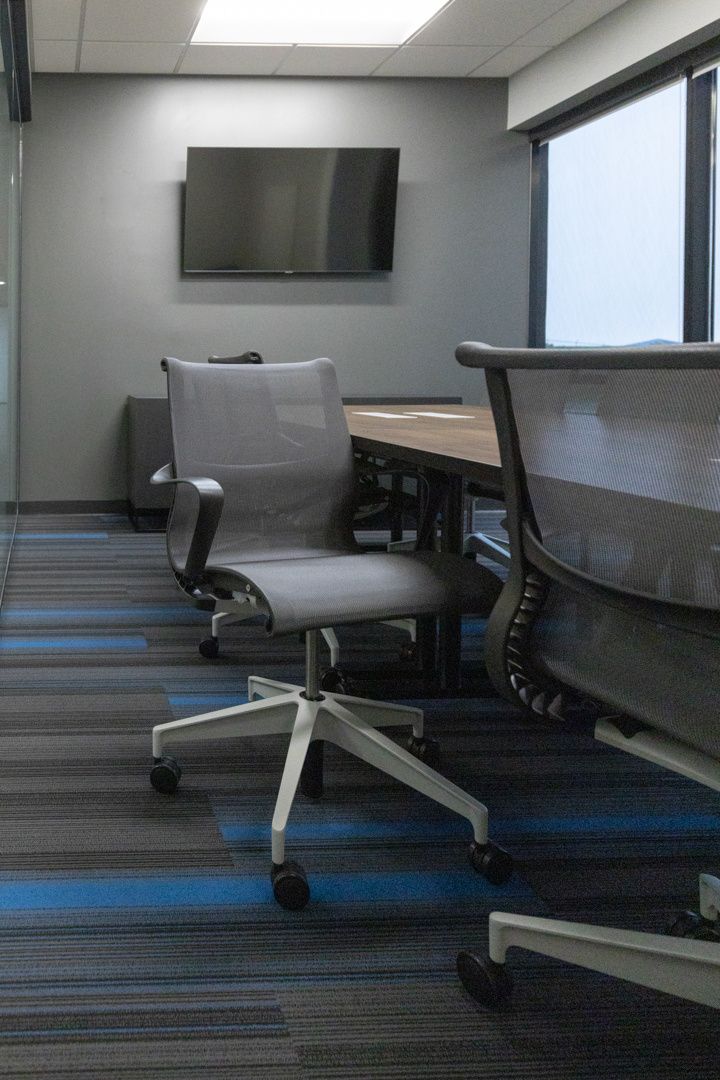 Flex Frame was deliberately utilized in each private office. This application was unique in that the product acted as a feature wall, while providing functionality.
The Flex Frame is mounted to the architectural wall by a metal frame.  This frame supports storage, work surfaces, monitors, power and data, and multiple vertical materials.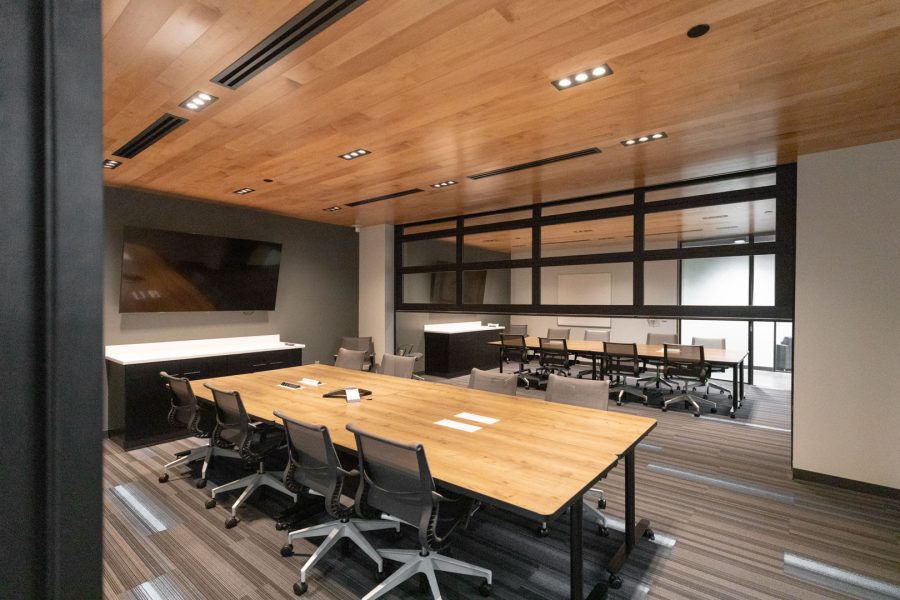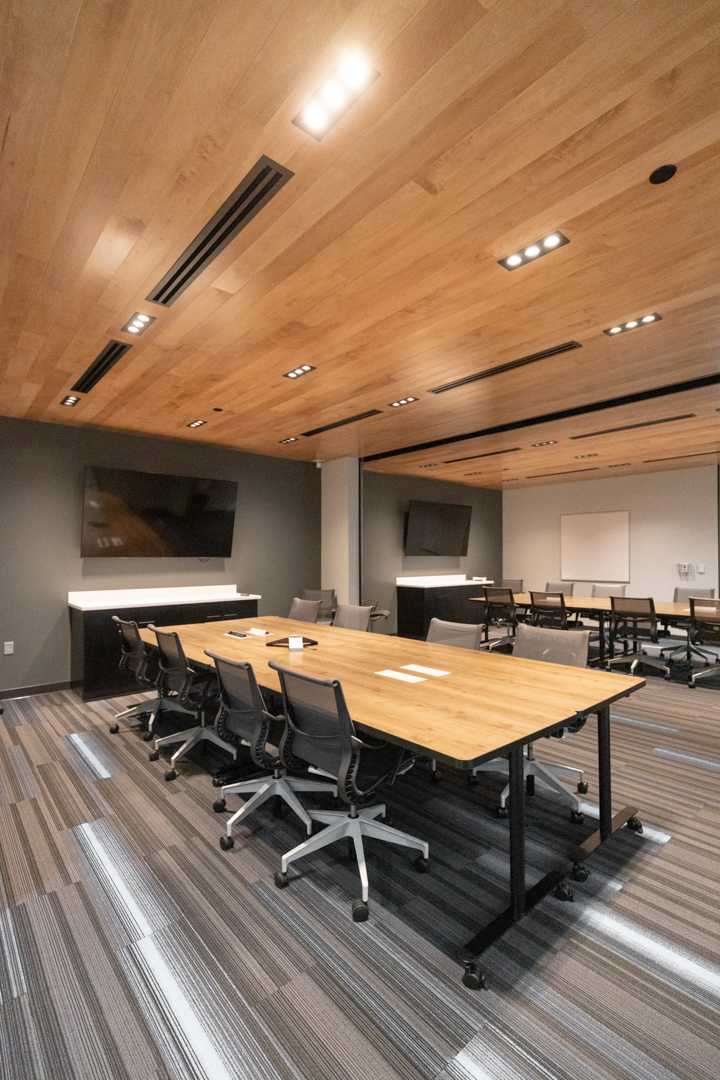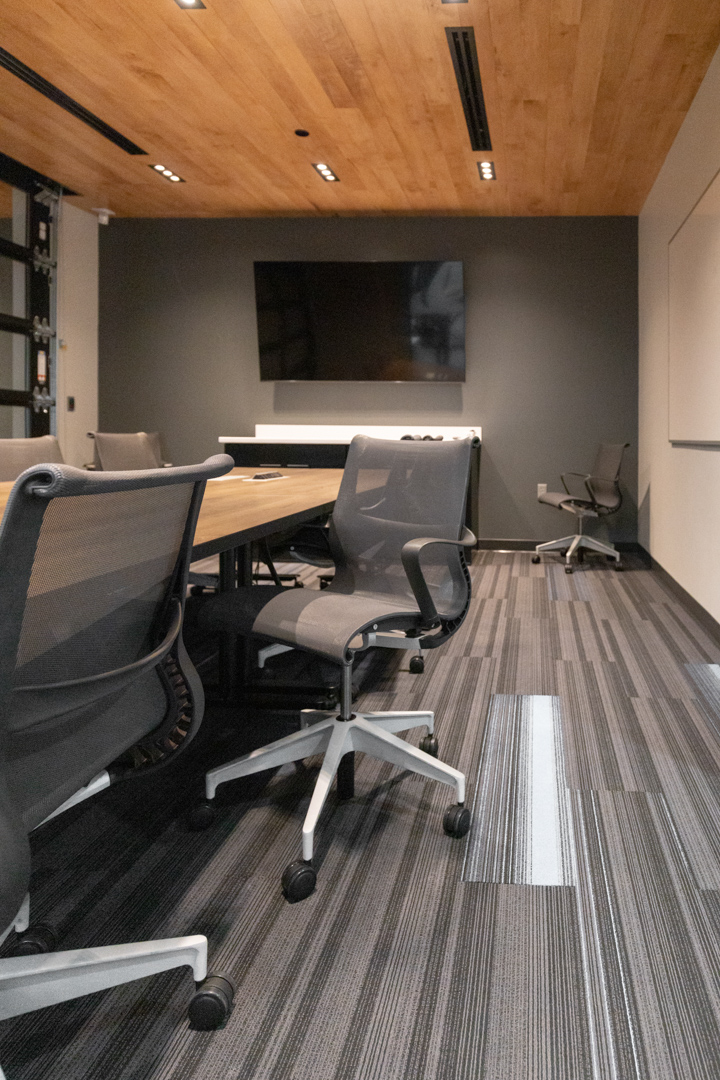 Adaptability between spaces is evident throughout the space through use of moveable divisions and roller doors.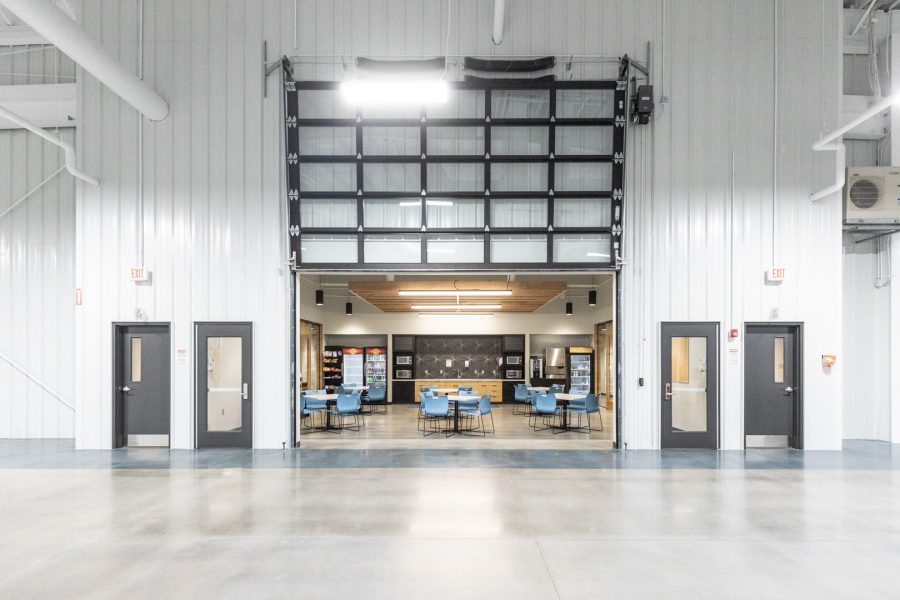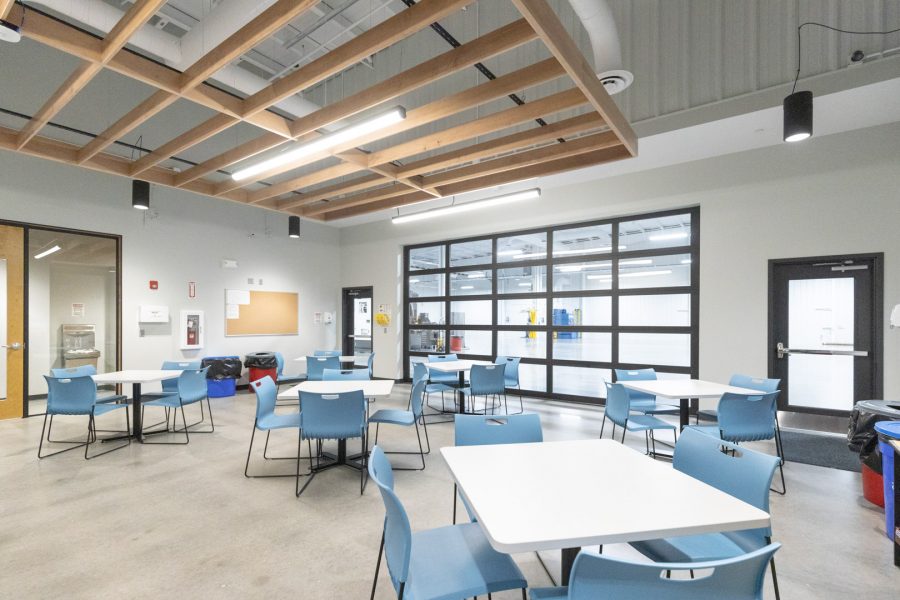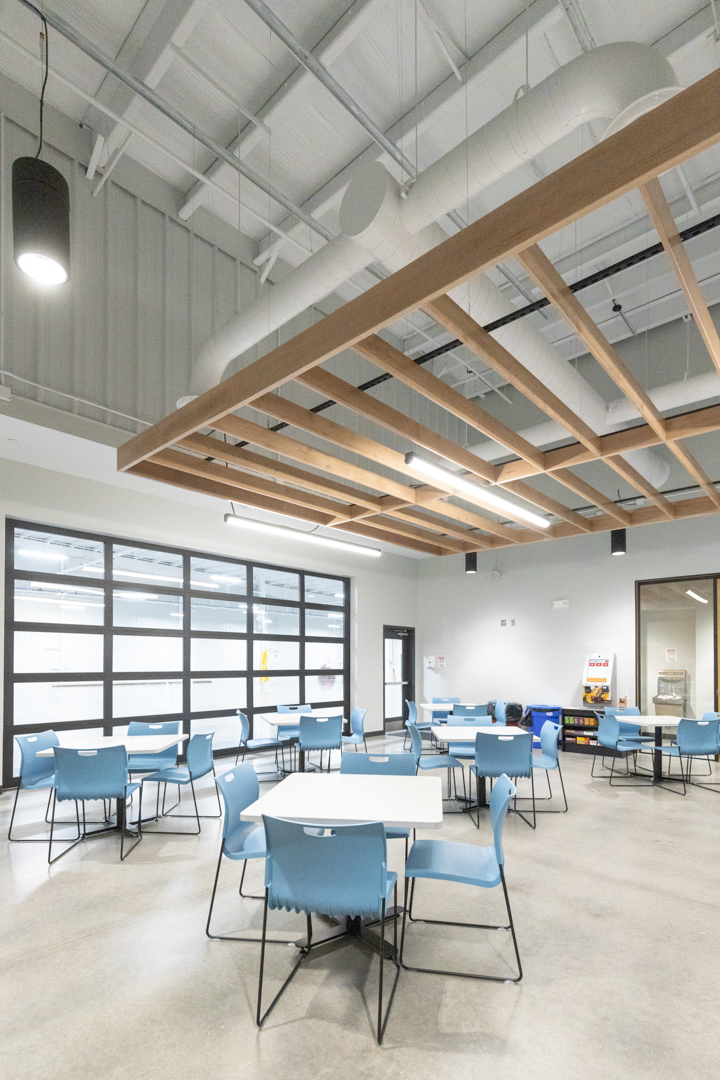 Steelcase product was prominently used throughout the facility in multiple applications. Some specific solutions include Migration SE desks with Credenzas, Sarto L Screens on Migration SE Desks,  Credenzas, Peds, Bank of LF's with Cushion Tops for universal storage, Mobile Whiteboards, Flex Frame in private offices, EE wall attached shelves, and Mackinac Foundation and Tower.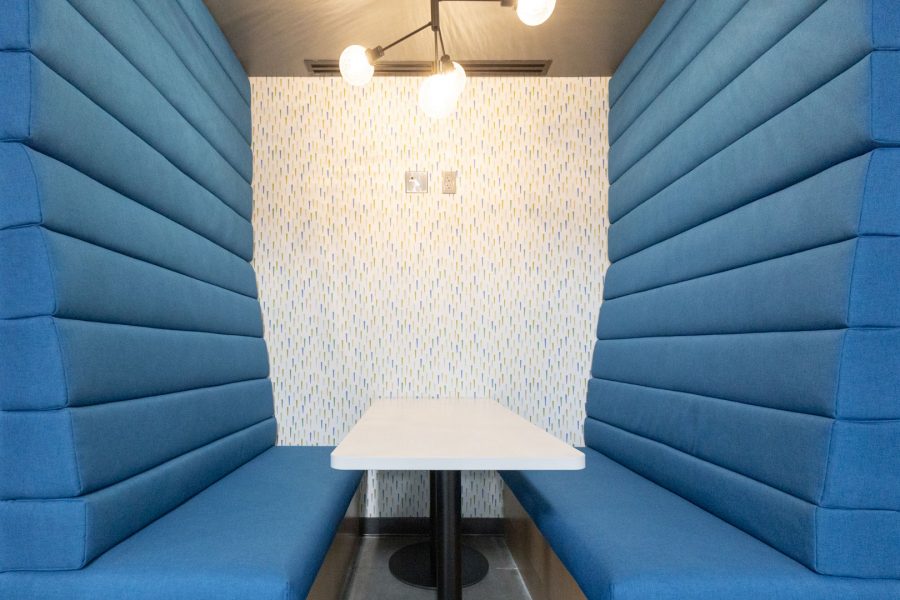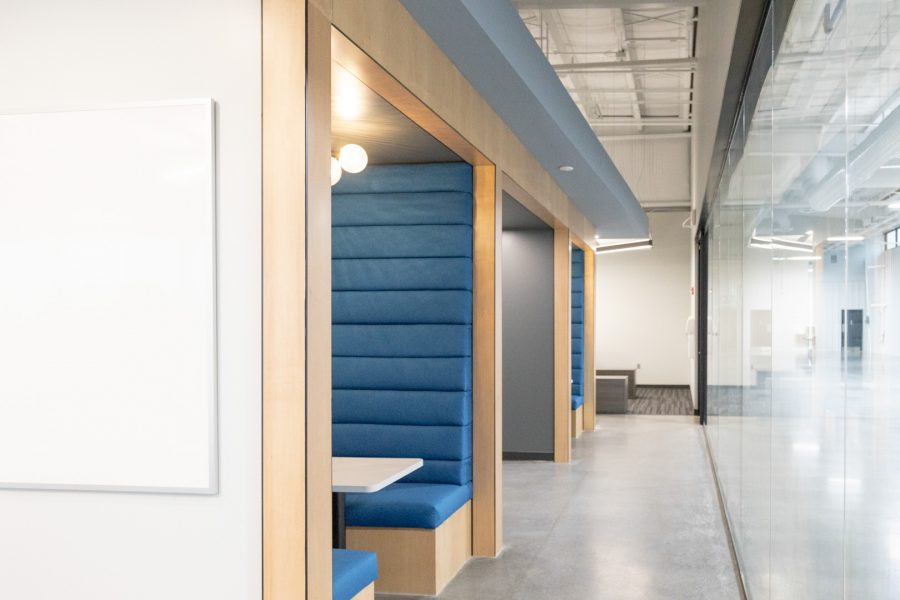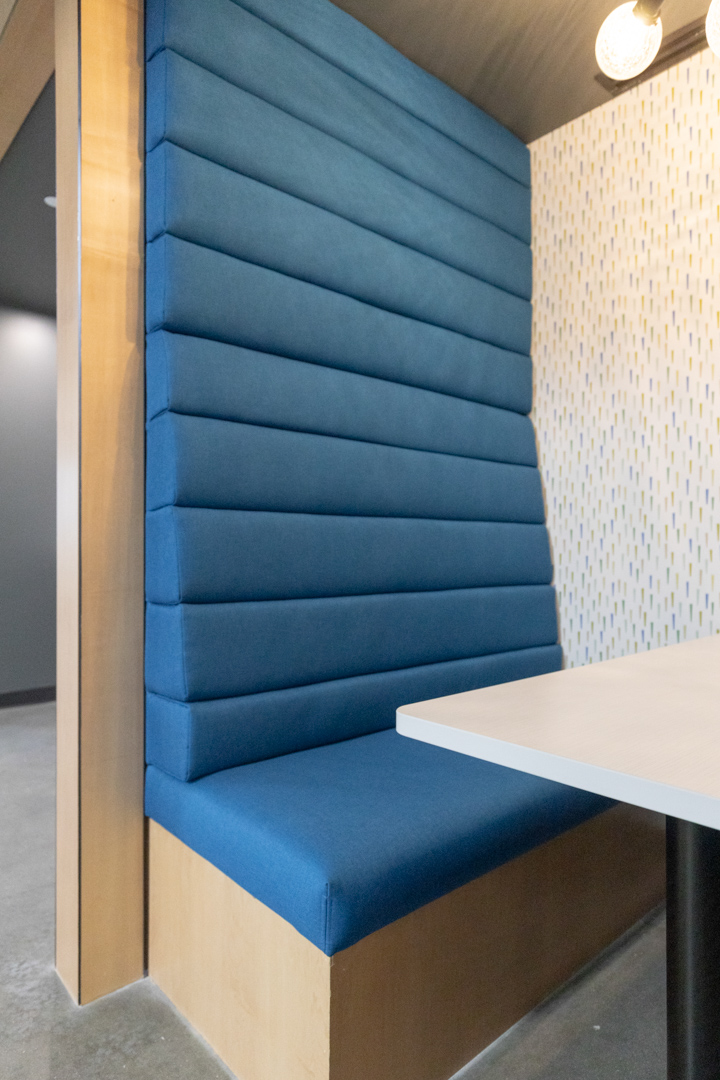 Other product solutions include Connectrac On-Floor Wireway,  Nevins Coastal Ottoman stools, SitOnIt Rowdy Stack chairs, Versteel Brattice Tables, custom sized Deci Tables for booths, West Elm Greenpoint Credenzas, Slope Lounge Chairs, Spool Side Tables, and Linear C Tables.