Custer Kalamazoo Showroom
Custer completes bright, collaborative office build at new Kalamazoo location
Published On: 
Aug 12, 2021
Location
Kalamazoo, Michigan
Project Contact
Beth Winger, Prosci Certified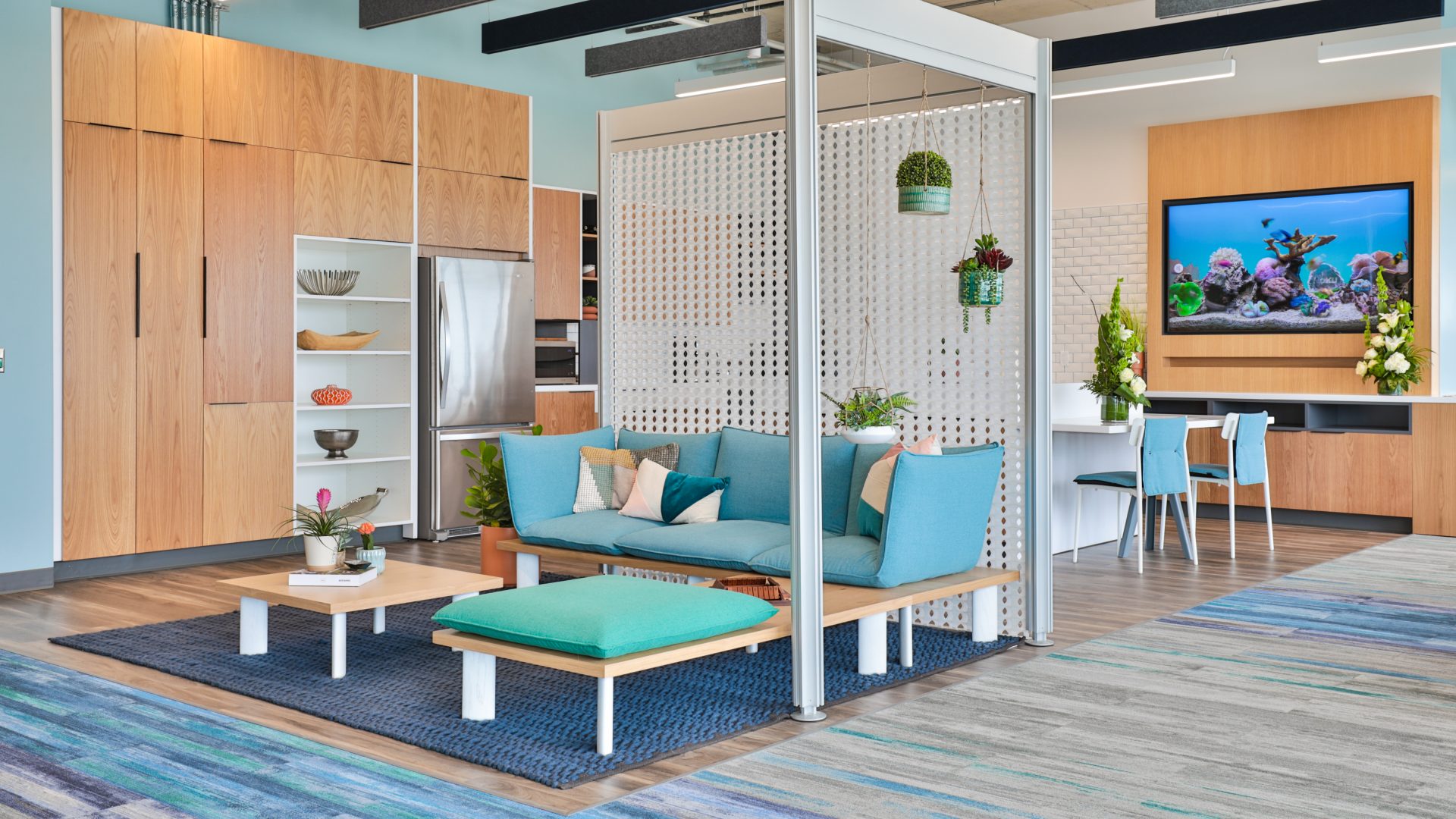 In July of 2021, Custer officially opened its doors to the Southwest Michigan community from the fifteenth floor space – complete with beautiful, spanning views of the city.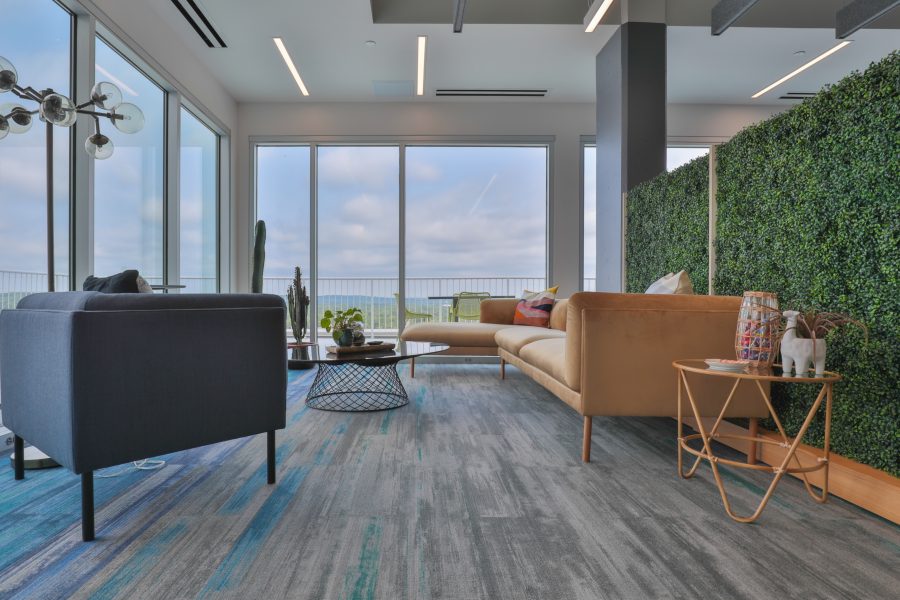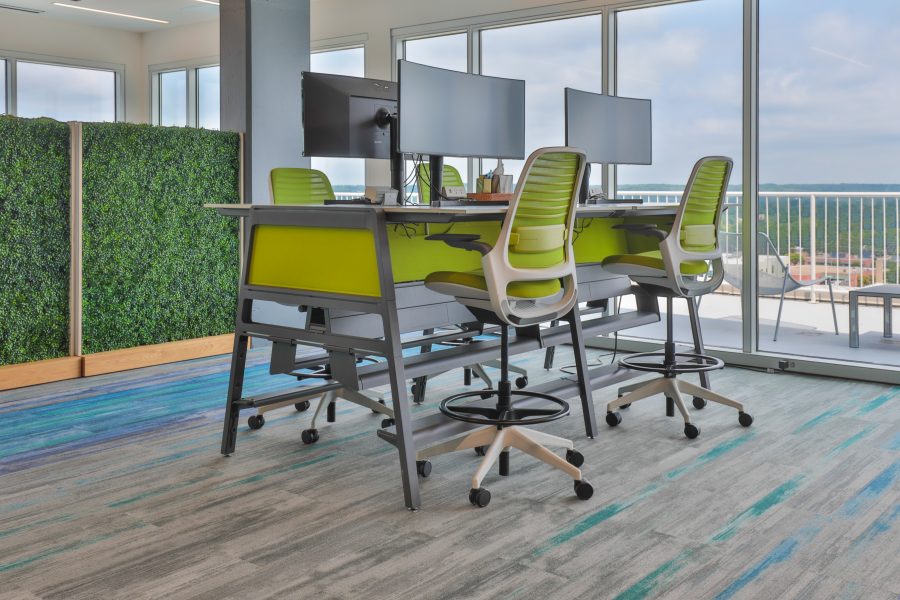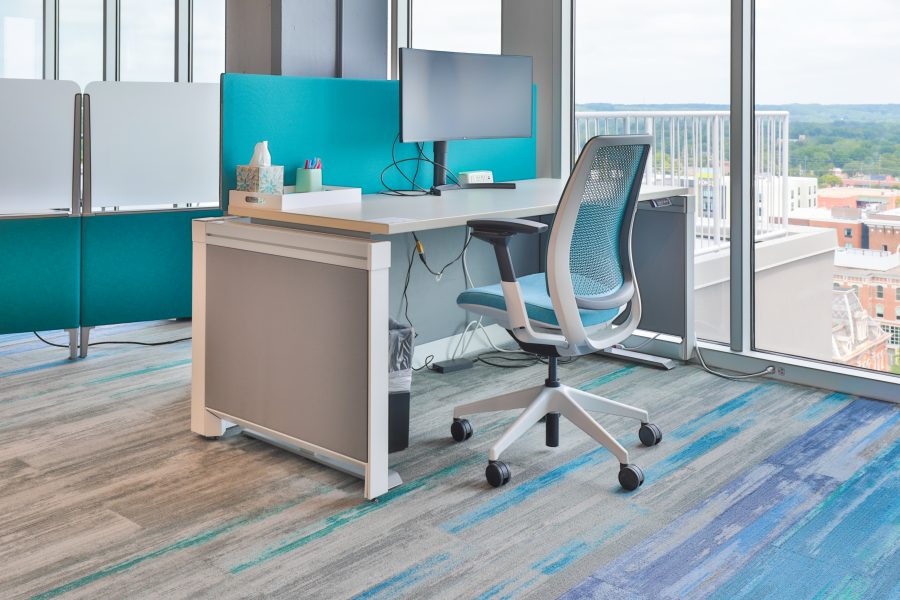 Custer partnered with PlazaCorp in 2019 to embark on a new showroom space within Kalamazoo's soon-to-be developed fifteen-floor at The Exchange Building.
Today Custer Workplace Sales Advisors serve Southwest Michigan customers from this beautiful fifteenth floor space with panoramic views overlooking downtown Kalamazoo.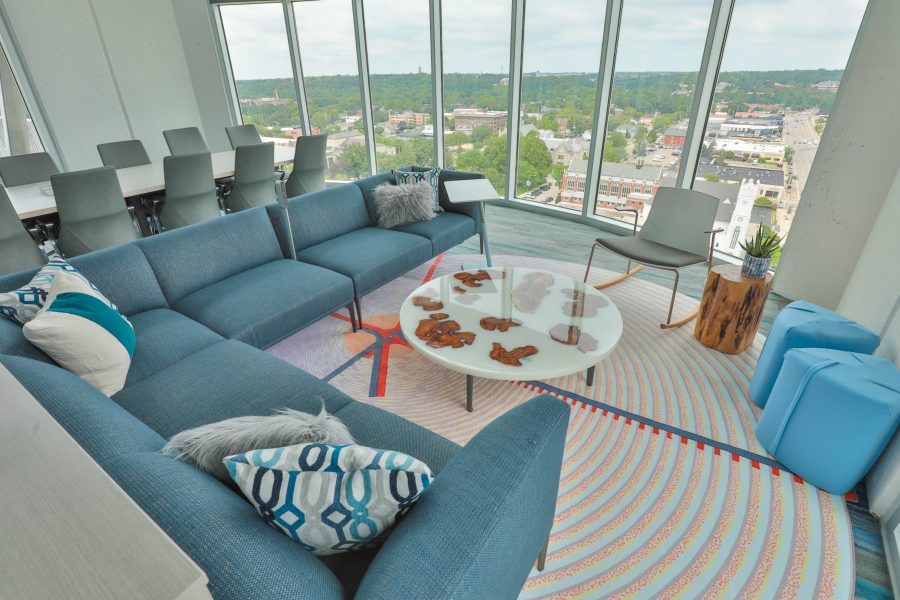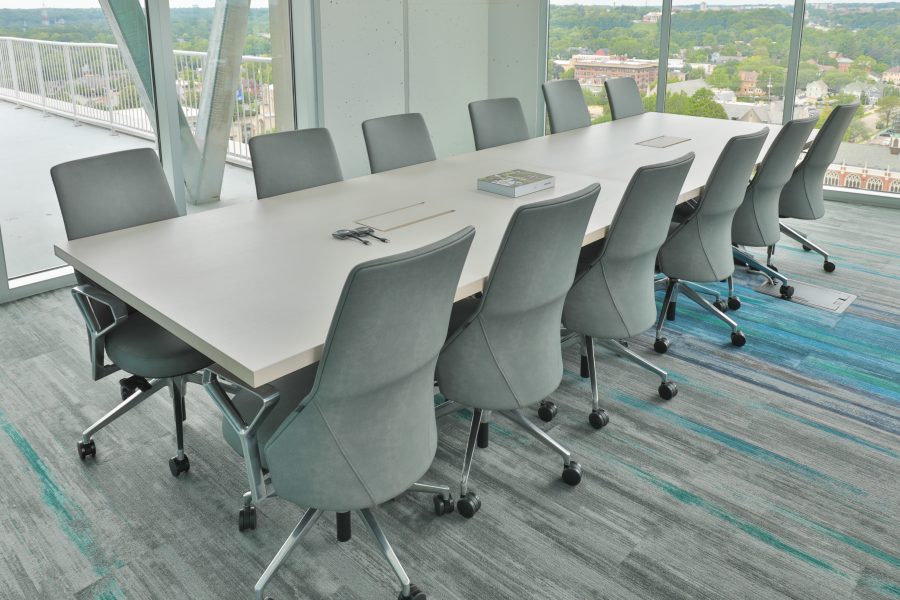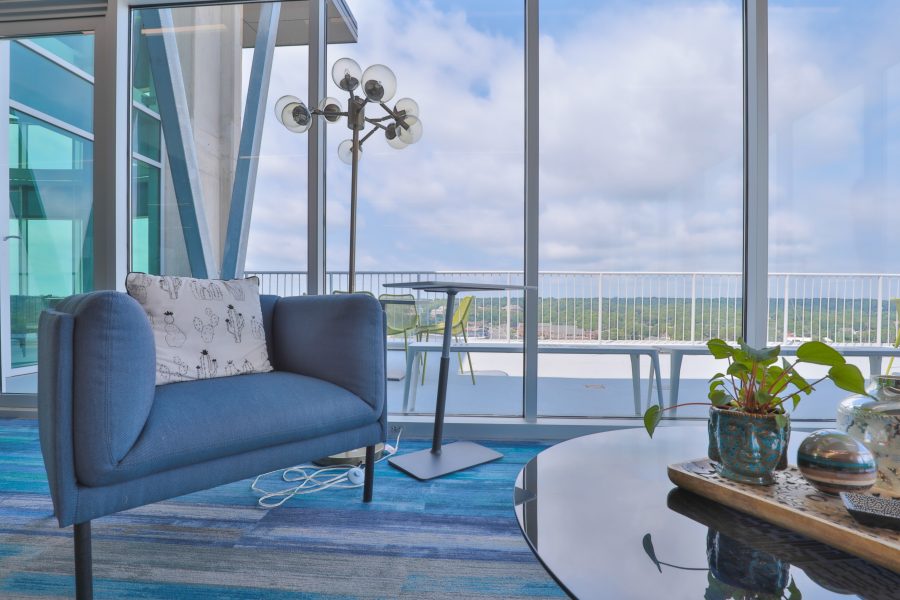 Our Kalamazoo meeting rooms were designed with the community in mind – equipped with cutting-edge technology, inspiring furnishings, and first-class amenities to support your next company offsite.