Updates to Aquinas College's Science Facilities
Published On: 
Sep 24, 2019
Client name
Aquinas College
Location
Grand Rapids, Michigan
Construction
Pioneer Construction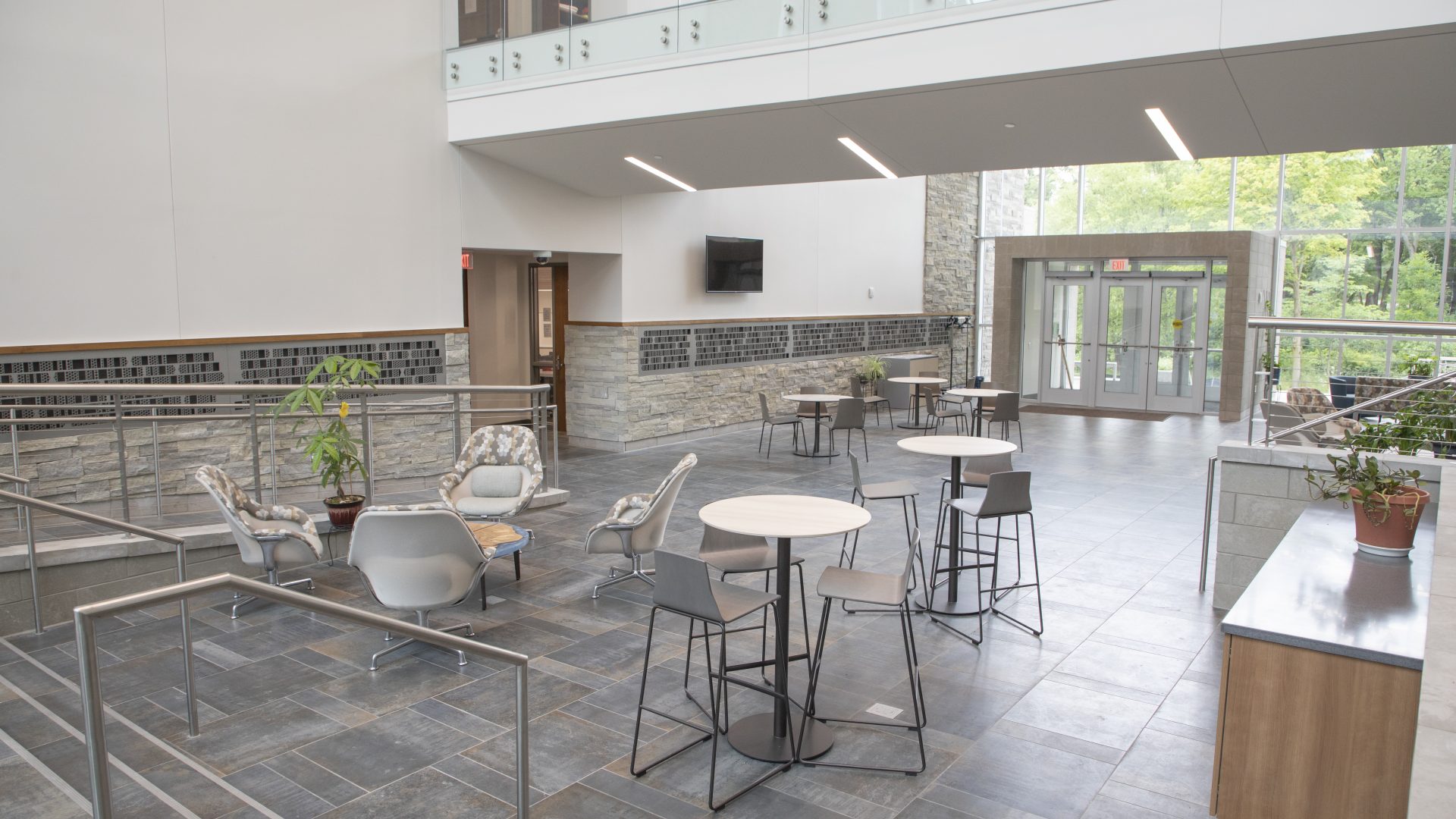 Updates to Aquinas College's science facilities began with an addition of the brand new Sister Aquinas Weber Wing, pictured below, along with the complete renovation to the school's existing Peter M. Wege Wing.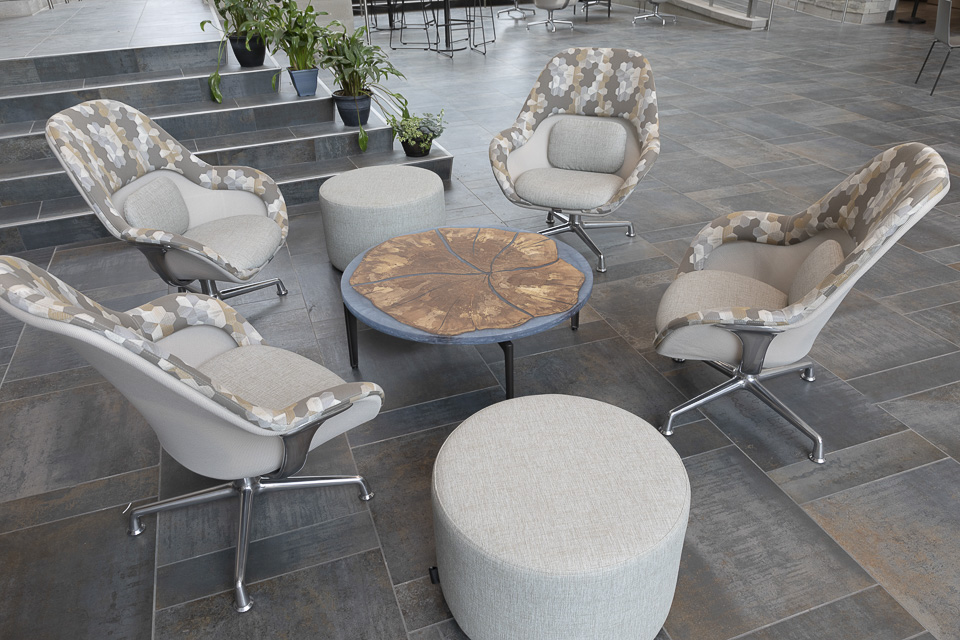 To pave the way for new science programs and research initiatives, upgrades to the facilities included the addition of flexible chemistry laboratories, faculty-mentored teaching laboratories, an advanced computer laboratory, a large auditorium equipped to seat more than one hundred students, collaborative student spaces, a rooftop patio, and a three-story glass atrium featuring "Science on Display".
Featured products for the facility included custom epoxy coffee tables designed to incorporate a large beech tree that was repurposed from the construction site – designed and built by Renegade by Custer, Steelcase universal surfaces and storage, Migration tables and Cachet seating, as well as Coalesse SW1, Montara, and Lagunitas.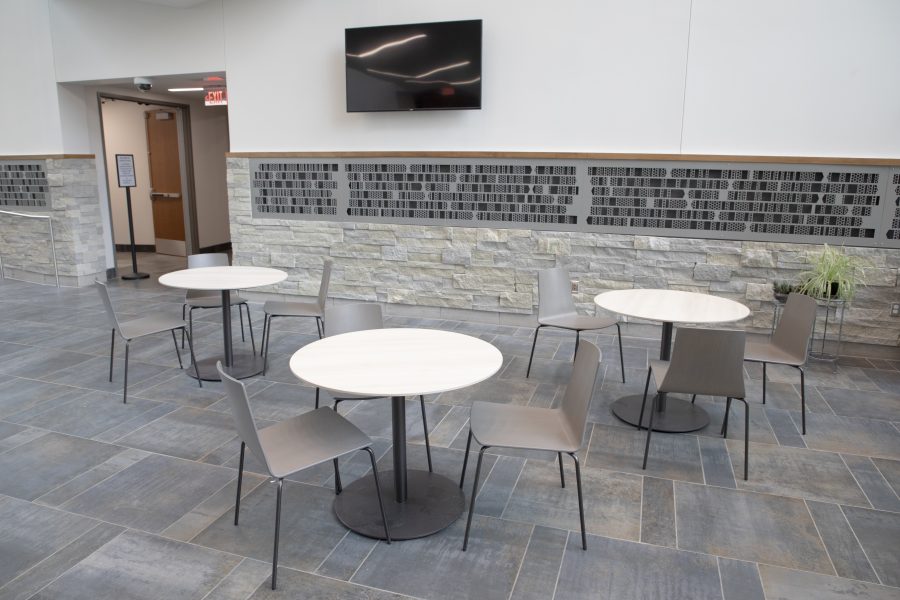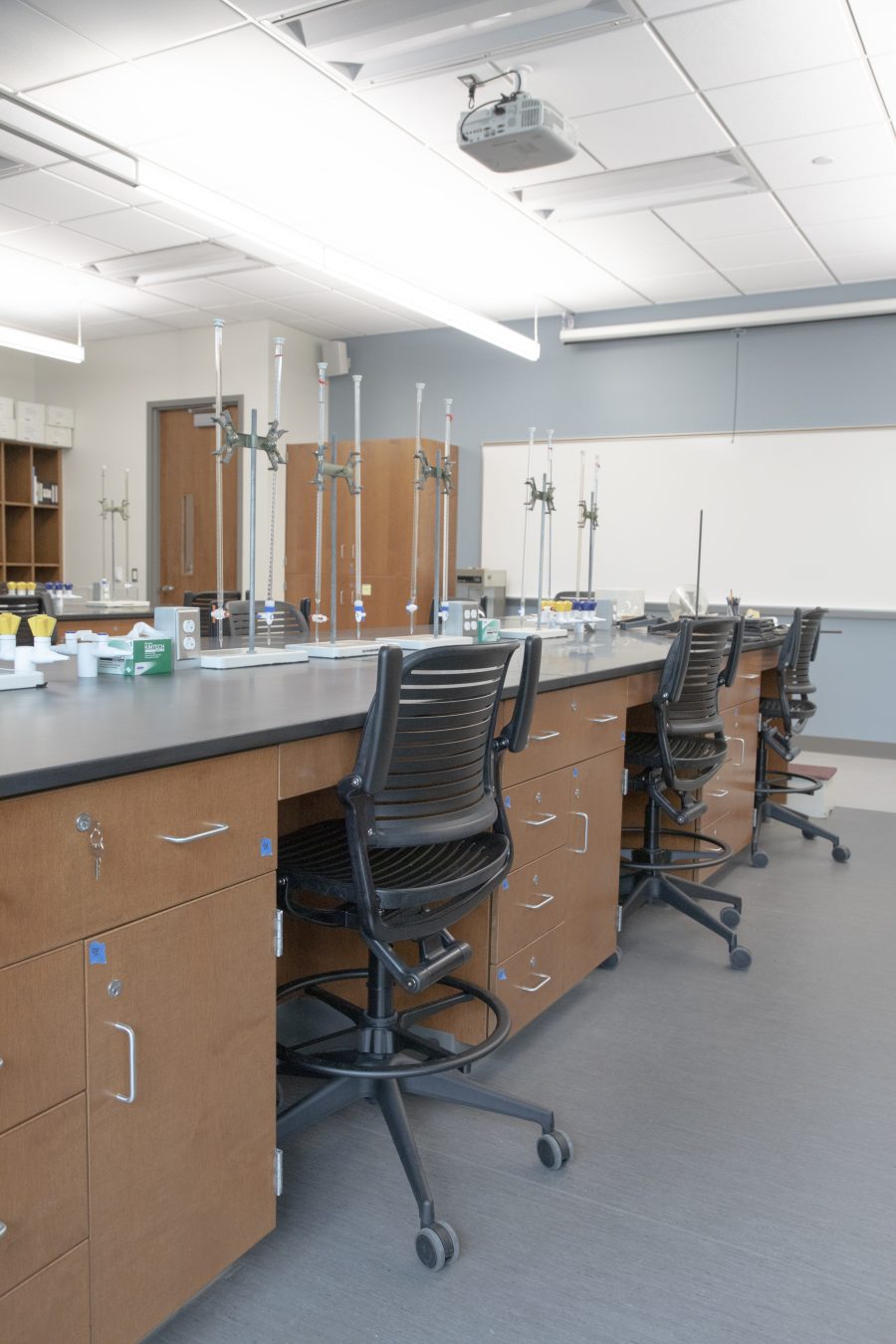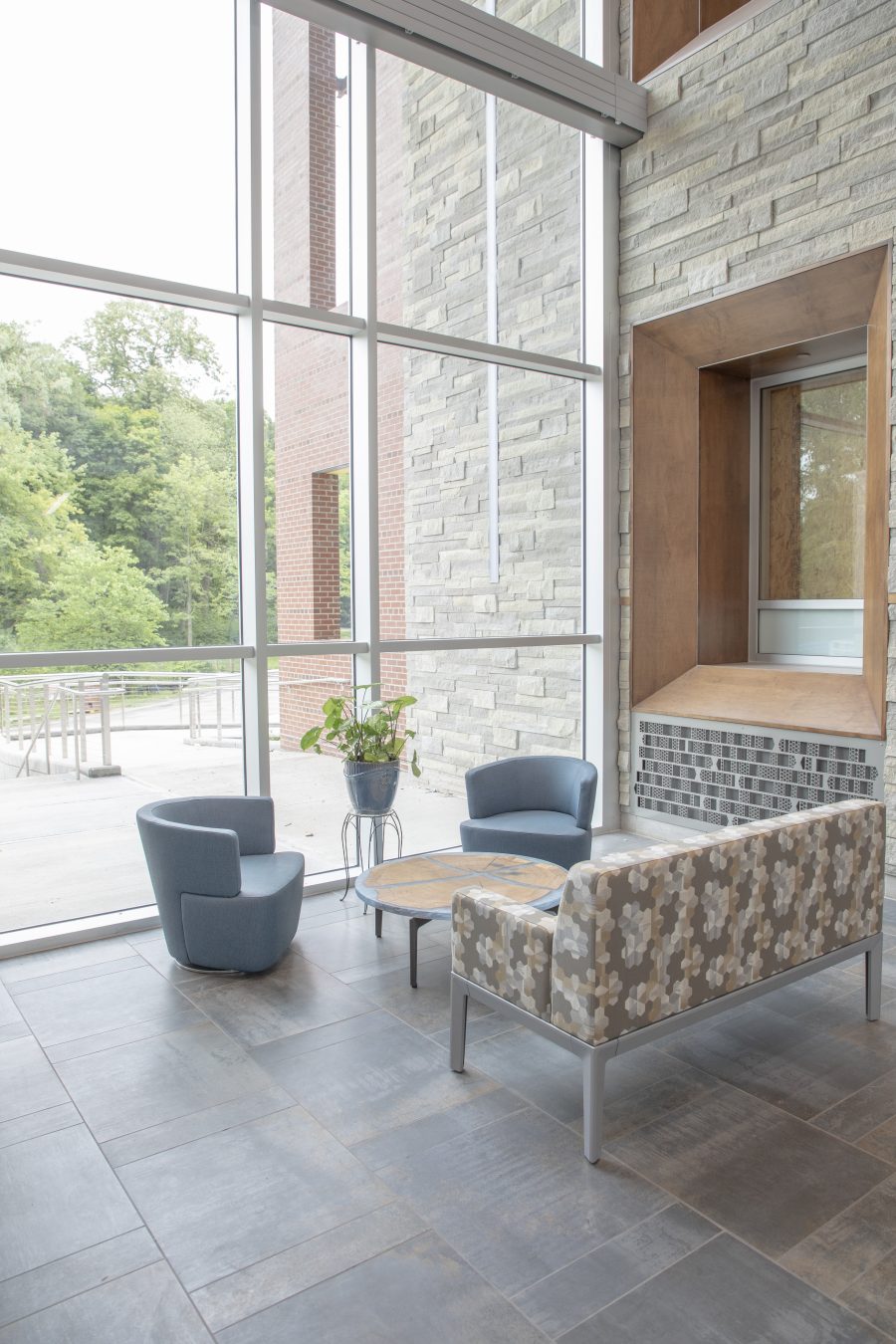 Take a virtual walk through this space below.