Safety Through Sanitation
Protect your business's largest investment by ensuring their safety – before they return to work.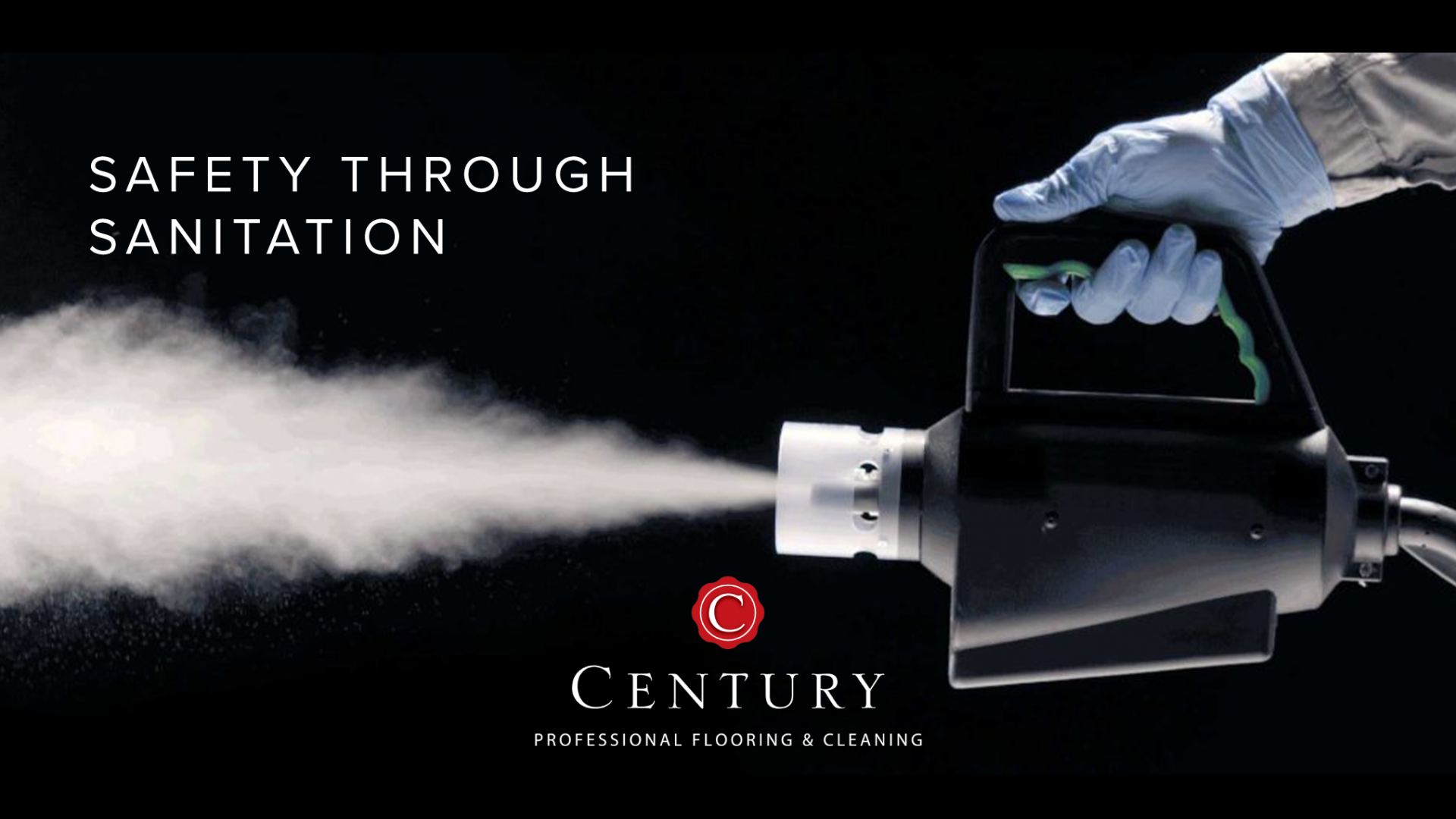 Disinfectant Fogging and Sanitation Services by Century
One critical component to controlling the spread of COVID-19 as thousands of us prepare to return to work, is to implement proper cleaning practices in your business's work environment. Protecting your employees' health – and peace of mind – will be crucial in preparing your employees' safe return to the workplace.
In Episode 2 of Custer's latest podcast series focused on the pandemic's potential impacts on the work environment, President and CEO of Century Floorspace, Greg Hadfield, discusses what the future holds for sanitation and infection prevention as it pertains to going back to work.
Listen here
In this episode, you'll learn about Century's professional commercial disinfectant fogging services that have the ability to clean your space safely, effectively, and affordably. Using EPA approved, safe chemistry, Century's disinfecting solutions meet the CDC efficacy requirement against the threat of viruses. These chemicals can be used in all cleaning applications, including administration through fogging equipment to reach difficult to clean areas.

Century cleaning professionals are trained and ready to help your company return to work in a safe, clean environment. Protect your workspace for your employees and customers before they return to your space.
Contact Century to schedule a Disinfectant Fogging or other Sanitation Service.
West Michigan | 616.988.4524
Detroit Area | 248.548.8434
Daily, weekly, or monthly applications available for any space, including
Hospital Patient Rooms
Offices and Workstations
Retail Establishments
Vehicles and Transportation
Schools and Classrooms
Lobbies and Common Areas