Dave Custer Named As 2020 Distinguished Service Award Recipient
Award
CASE Announces 2020 Distinguished Service Award Recipients
Awards honor philanthropic leaders, volunteers, and supporters of higher education
CASE is proud to announce the 2020 recipients of its Distinguished Service Awards.
The awards program honors individuals and organizations for extraordinary service in education and the field of educational advancement, which includes alumni relations, fundraising, communications, and marketing.
"It is my enormous pleasure to announce the CASE Distinguished Service Award honorees. The individuals who received these awards have devoted themselves to advancing education to transform lives and society," said Sue Cunningham, President and CEO of CASE. "They have demonstrated their commitment to education in unique and special ways, and they share a deep commitment to making a difference through their impactful support of education. CASE is proud to recognize our Distinguished Service Award recipients for their tireless efforts."
Judged by peers and colleagues, these awards celebrate those who epitomize the advancement profession's highest standards.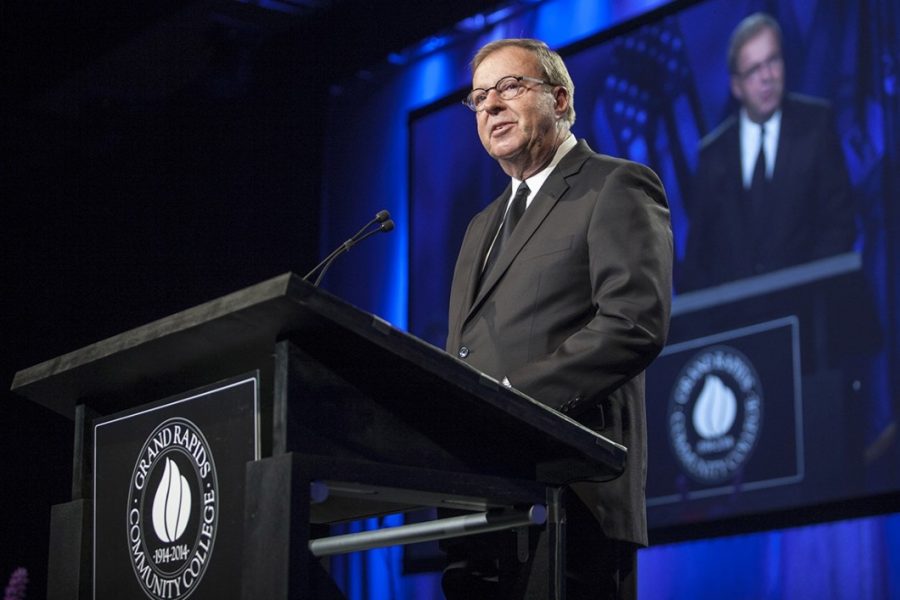 David Custer, recipient of the Ernest T. Stewart Award for Alumni Volunteer Involvement. David is the CEO and chairman of Custer Workplace Interiors.
David was a first-generation student at what was then Grand Rapids Junior College, and he credits the college with building the foundation for him to become a successful business leader in the city. He has always remembered that and has worked to ensure others have the same opportunities.
David has volunteered for Grand Rapids Community College for more than 30 years, serving on the Foundation Board of Directors since 1989. He was the first non-college leader selected to chair the Foundation Board. He led three capital campaigns for the college, helping to secure more than $37 million. David was a leading donor and fundraiser to establish an alumni house on campus, providing a facility that will allow GRCC to connect with alumni in a unique way.
"Dave's commitment to improving access to higher education for everyone in our community, for more than 30 years, is a legacy that should be celebrated and honored," said Kathryn Mullins, vice president for college advancement and executive director of the GRCC Foundation. "Dave's leadership is no secret here in West Michigan, and it's wonderful to see him recognized and acknowledged nationally for his devotion to GRCC and his hard work to help our students."