New Lounge is Perfect for Entertaining
Published On: 
May 01, 2019
Project Manager:
Quinton Adkins, PMP
Designer:
Jody Poole, NCIDQ
Location
Grand Rapids, Michigan
Project Contact
Scott Custer
Construction
Rockford Construction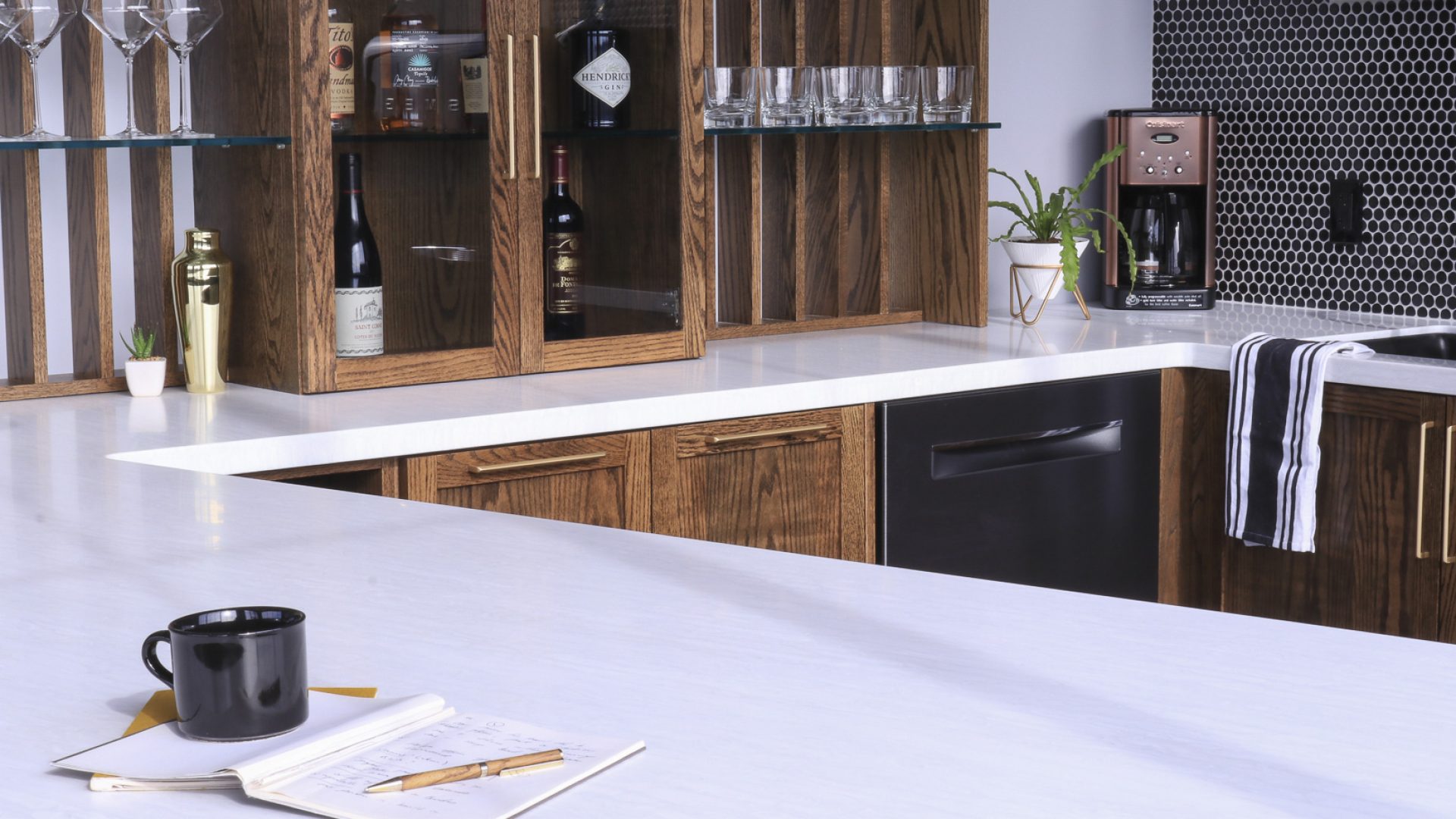 The Custer team worked to design and furnish a lounge for entertaining clients and friends.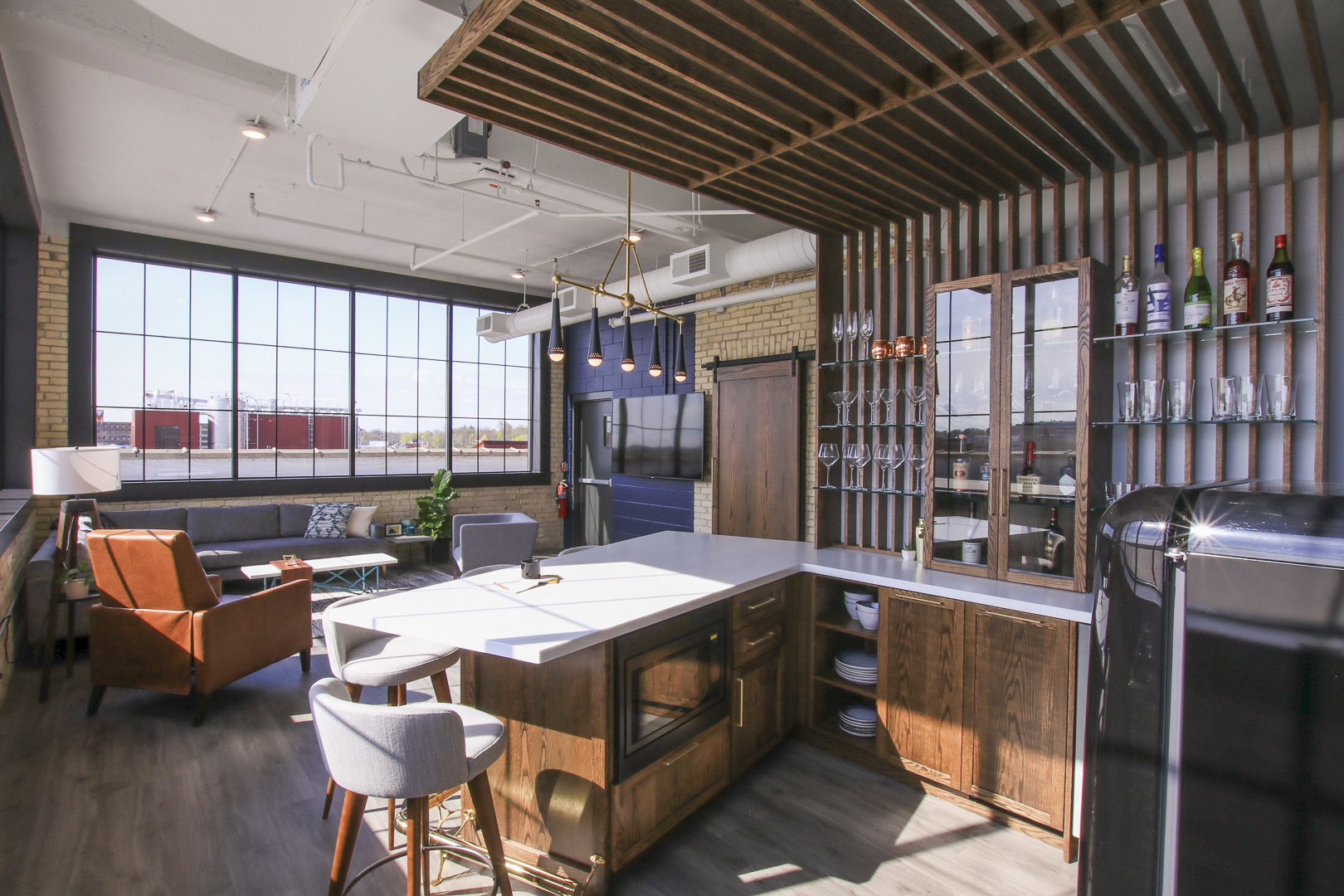 The custom bar, built by Renegade, includes beautiful glass shelves, an overhead trellis, and custom cabinets for a built-in microwave, ice-maker, trash, and storage.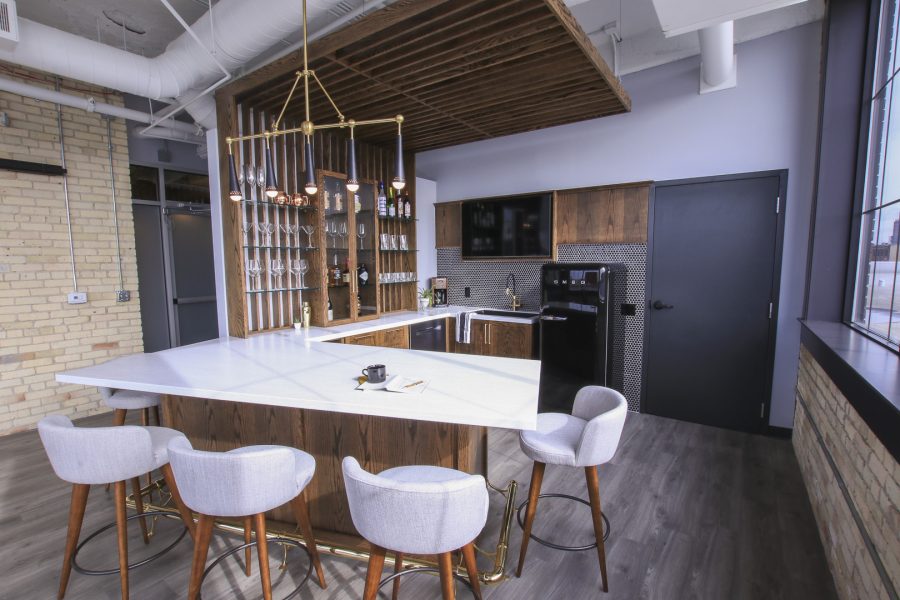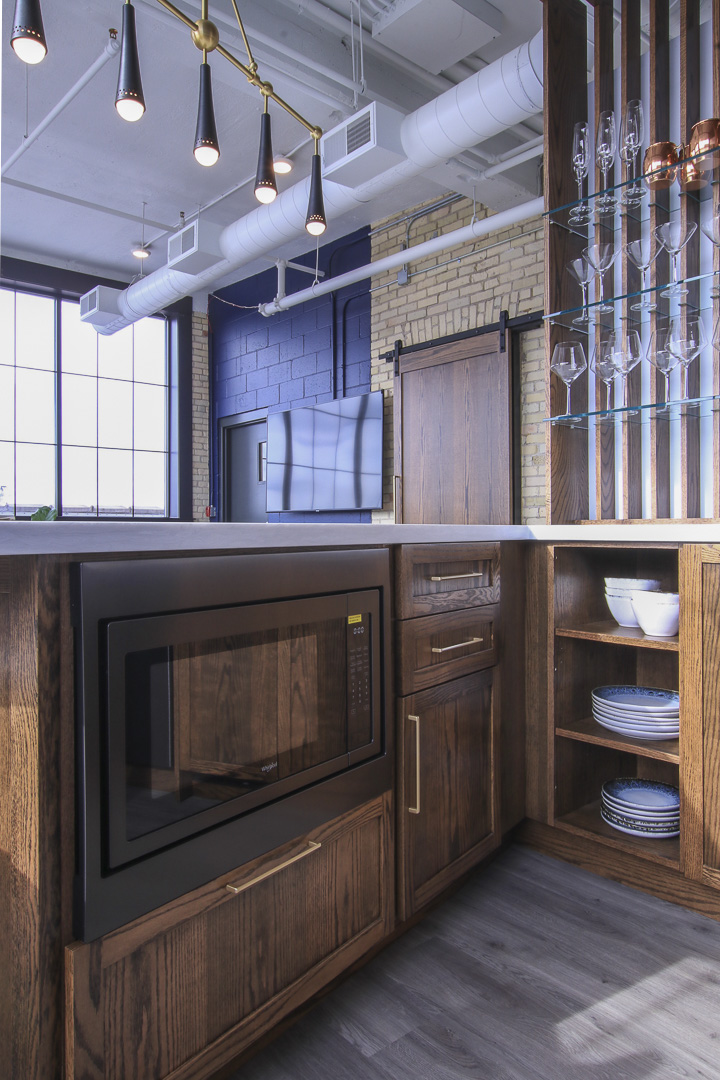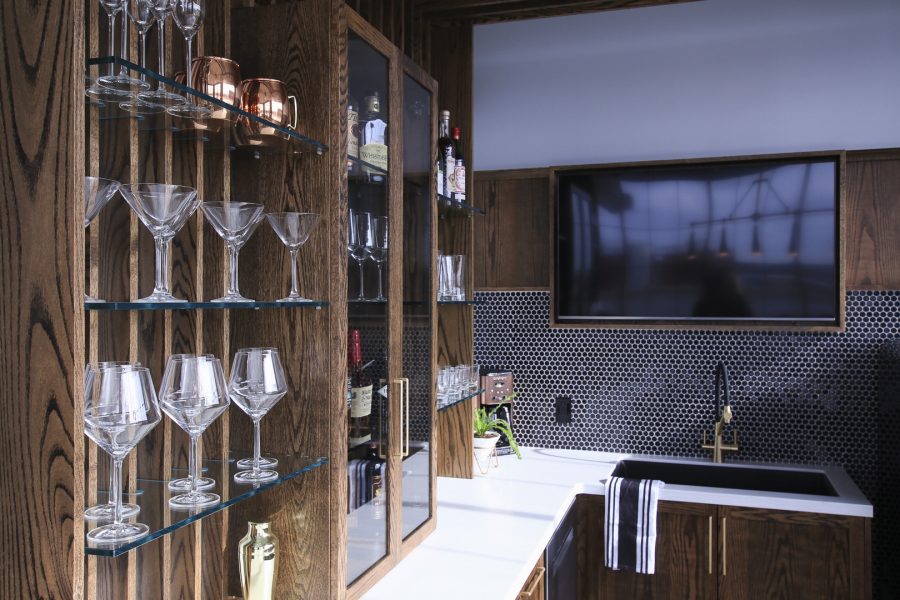 The Custer technology team worked with Renegade to integrate the TV monitor in the café into a wood and tile wall feature for a cohesive aesthetic.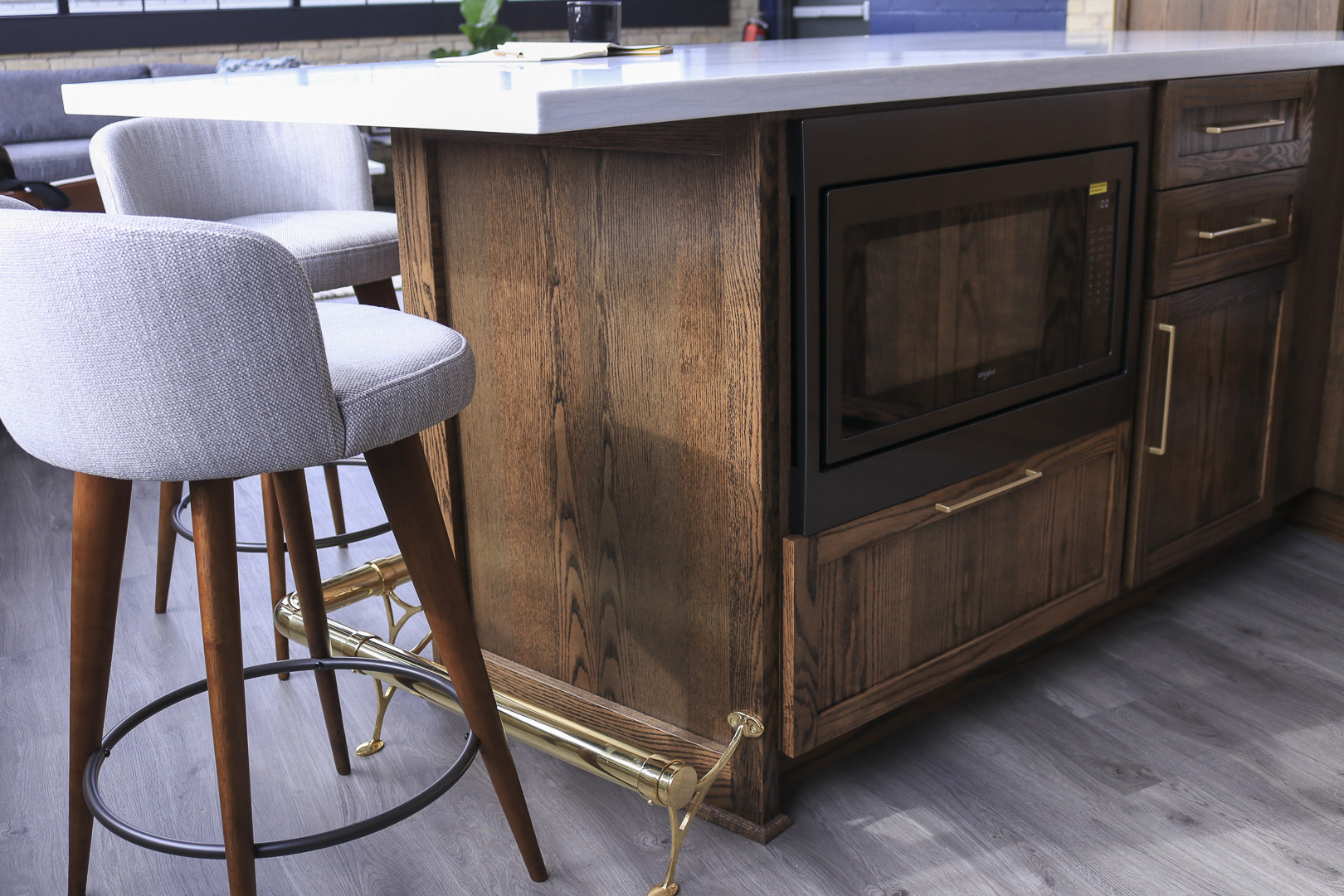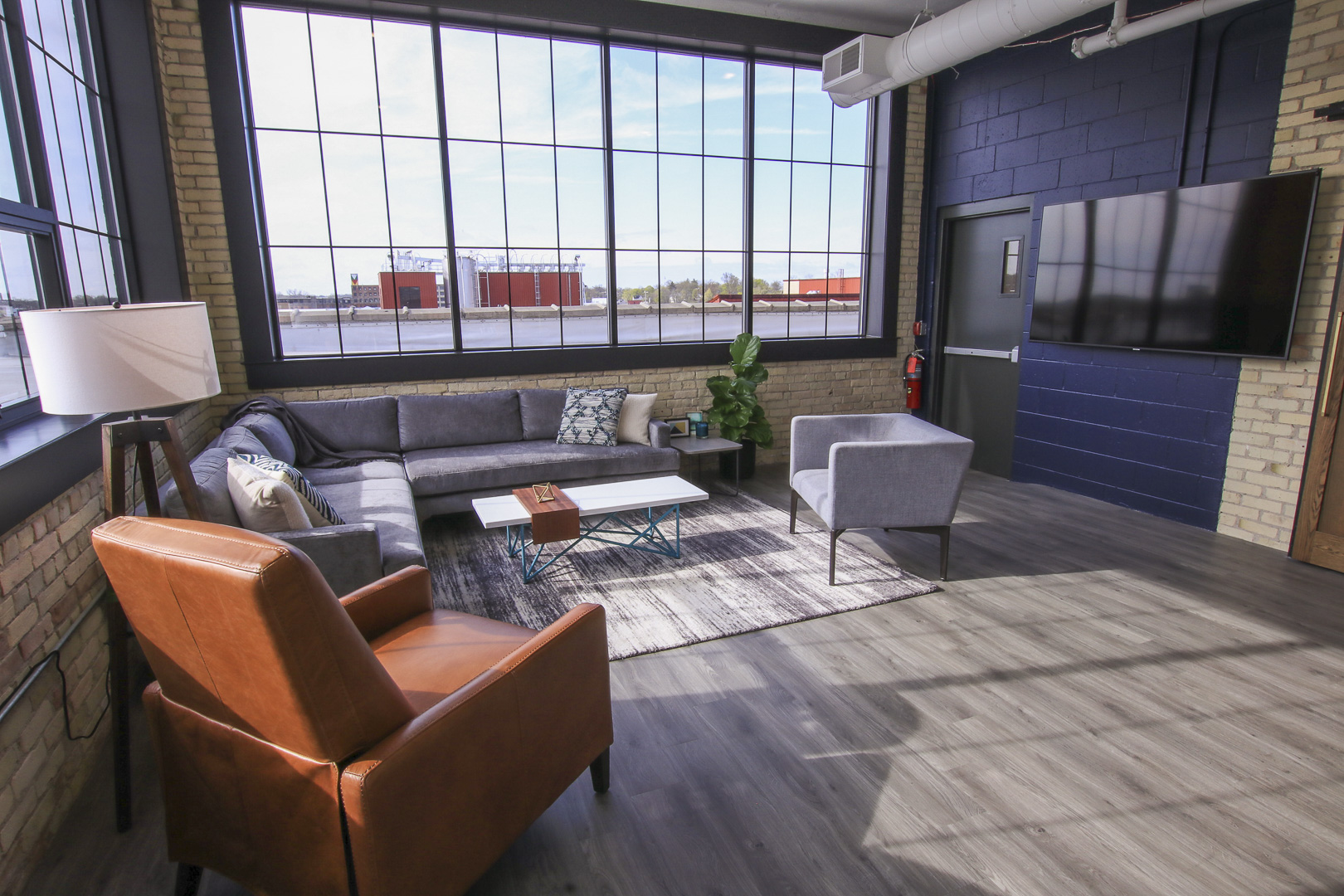 The living room includes a custom-made coffee table and a sliding wooden door to block off the attached walk-in closet that's a part of the original architecture.
With a well-stocked bar and plenty of soft seating, this lounge is a perfect spot to entertain clients and friends.