Spectrum Health Secchia Center
Tour Spectrum Health's Collaborative Downtown Office
Published On: 
Sep 01, 2016
Project Manager:
Scott Robertson
Client name
Spectrum Health
Location
Grand Rapids, Michigan
Project Contact
Jen Werner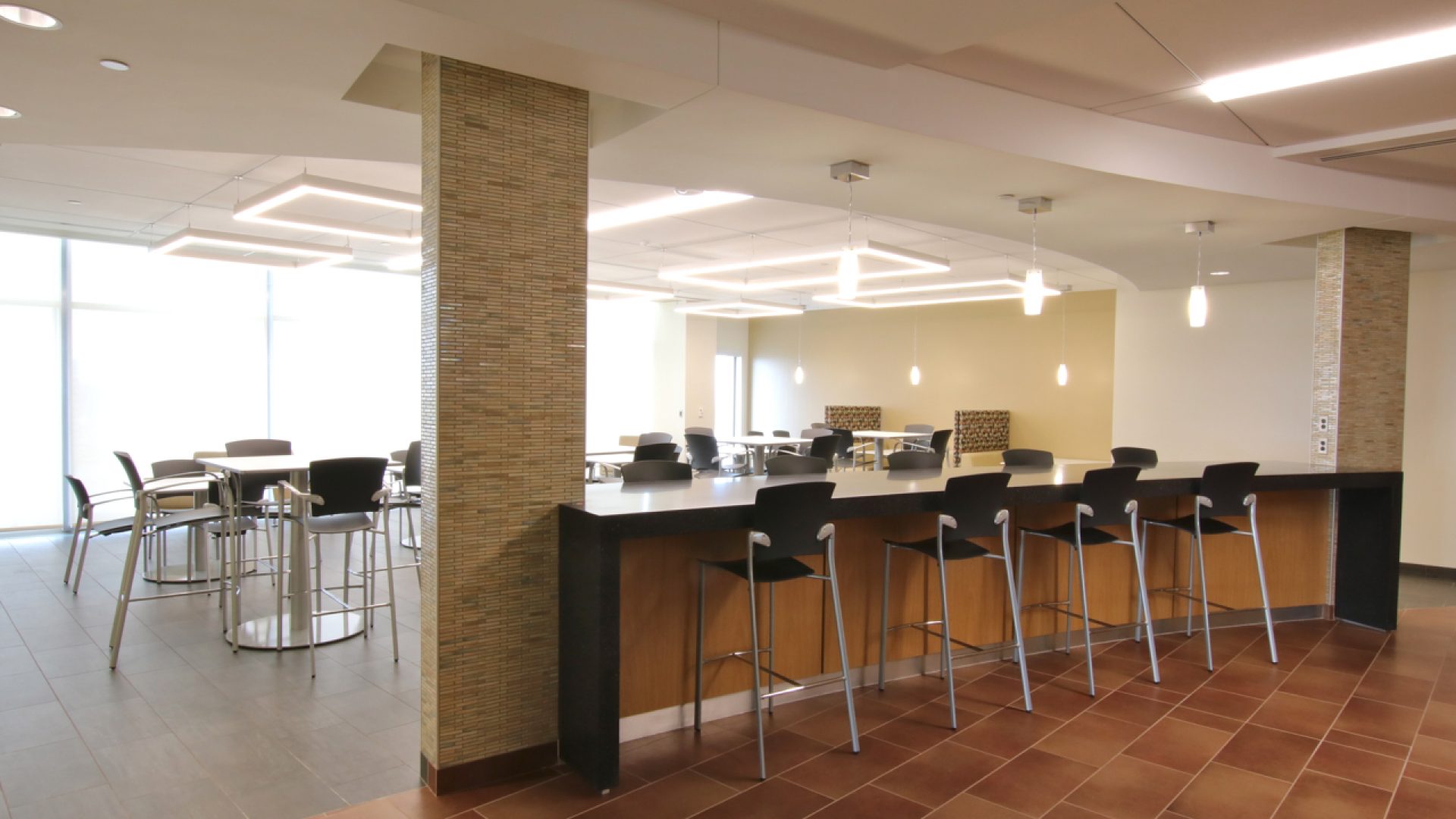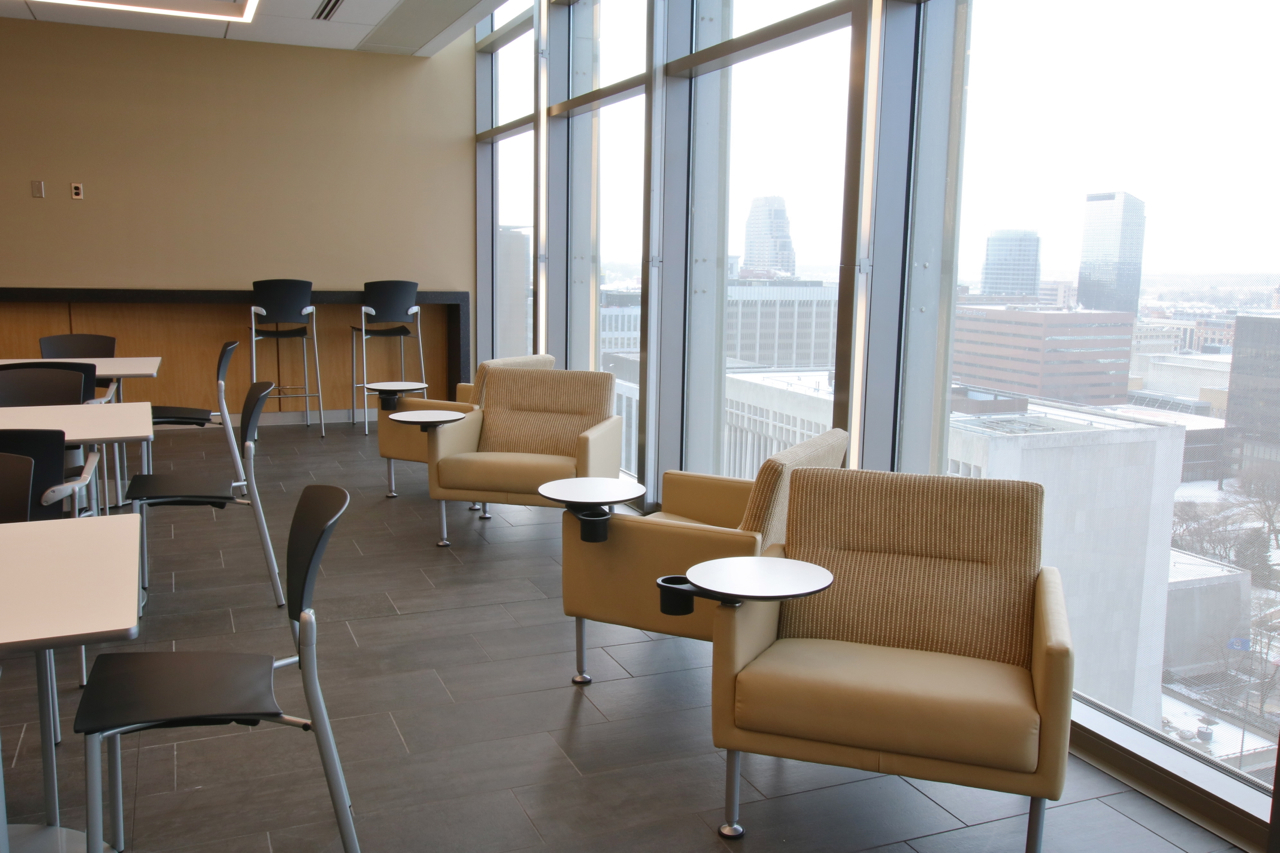 Located at 15 Michigan Ave in downtown Grand Rapids' Medical Mile, the building includes study areas, microscopy labs, and MSU's problem-based learning labs. Additionally, the building also houses the Spectrum Health Research Group on the 7th floor.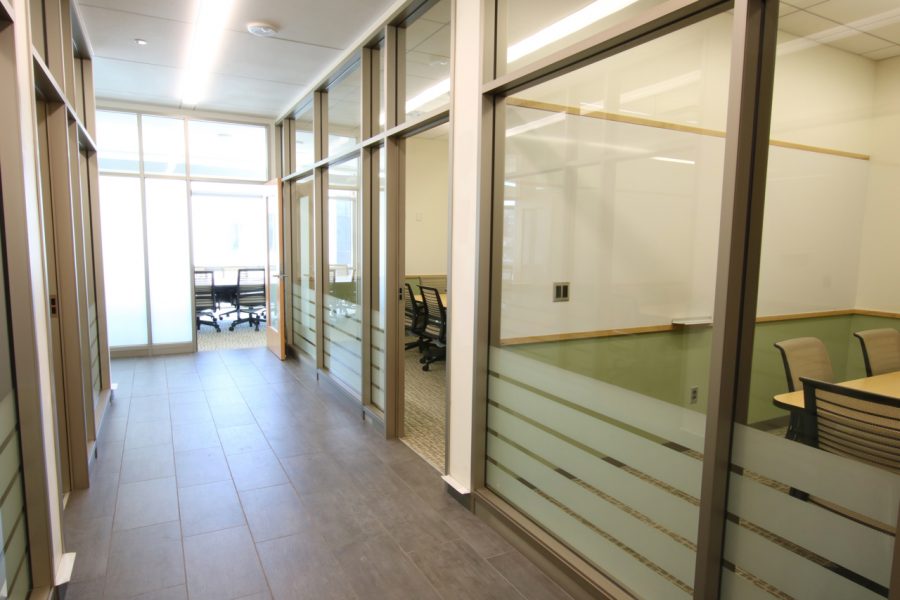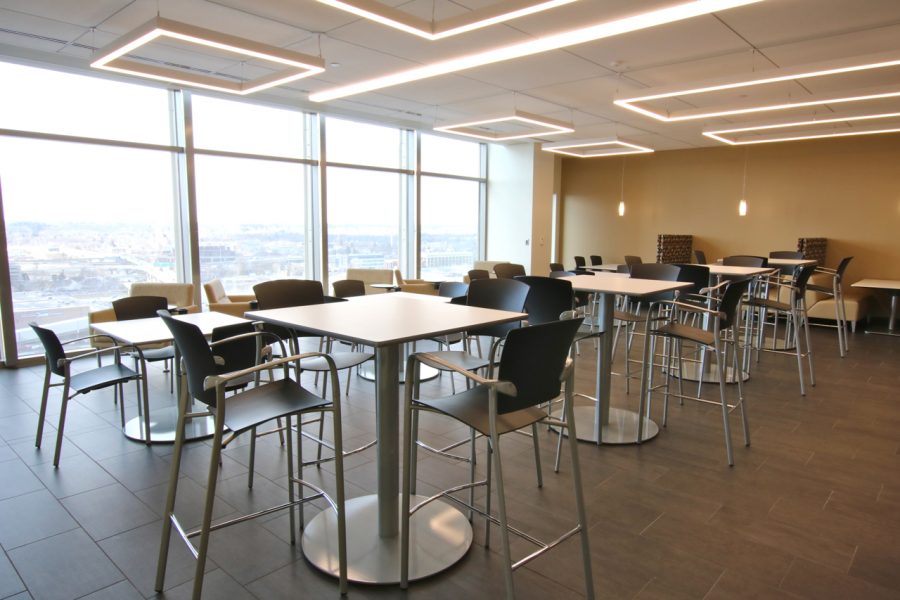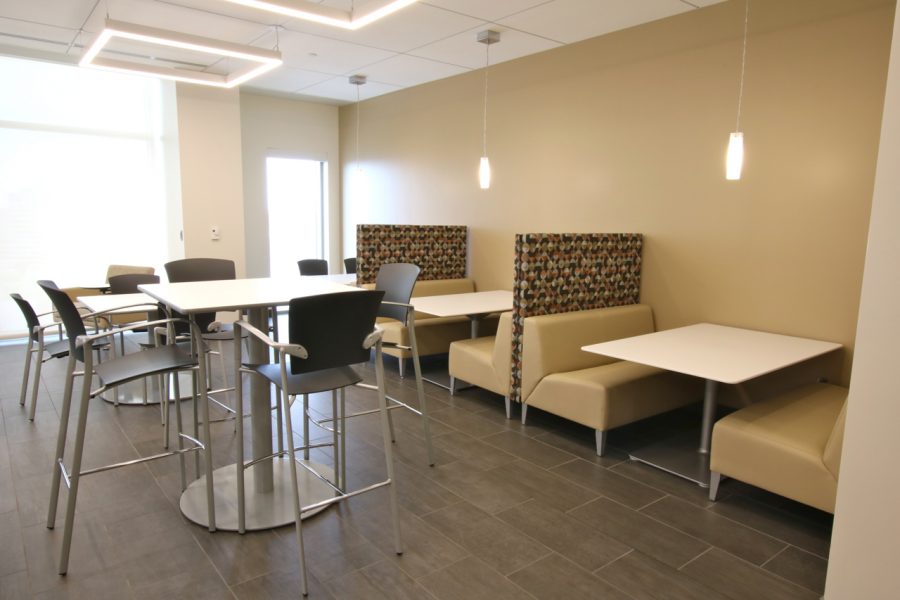 As a longtime partner to Spectrum Health, Custer worked alongside the Research Group to create a space that supported their needs for collaboration, community, and heads-down work.
Community-focused cafe
In an effort to be cohesive with the building's Michigan State theme, the Spectrum Health wing blends the fabrics, finishes, and flooring found throughout the building. Playful patterns and comfortable seating greet those stepping off the elevator into the space. Just ahead, the work cafe provides an open setting for employees to work in the buzz of a coffee shop setting. A range of seating options offer a choice between lounge chairs by the windows, cafe tables in the center, booths huddled near the wall, and counter-height stools around the perimeter. What's more, the assorted seating options allow every seat in the cafe a view out of Spectrum Health's seventh story windows.
Flexible workstations
While the cafe has proven to be a popular location for Spectrum Health employees to work and recharge, individual workstations allow for heads-down work in the office. Each employee benefits from the flexibility of a height-adjustable desk and supportive task chair. Surrounding the workstations are Privacy Wall elements that mimic the existing architectural elements of the building. Whiteboards are integrated into both sides of the walls, and power cables run down each center spine to ensure cords stay hidden while providing necessary power to each station. In addition, Custer worked with AECom to create ceiling clouds as an added design feature, anchoring the large, west-facing windows.
Collaborative conferencing
Complete with an 18-person table, Spectrum Health's conference room creates a much-needed space for teams to meet. Because the conference room is shared by both MSU and Spectrum Health, the space needed to accommodate a range of teams and functions. The comfortable task seating ensures meetings aren't distracted by discomfort.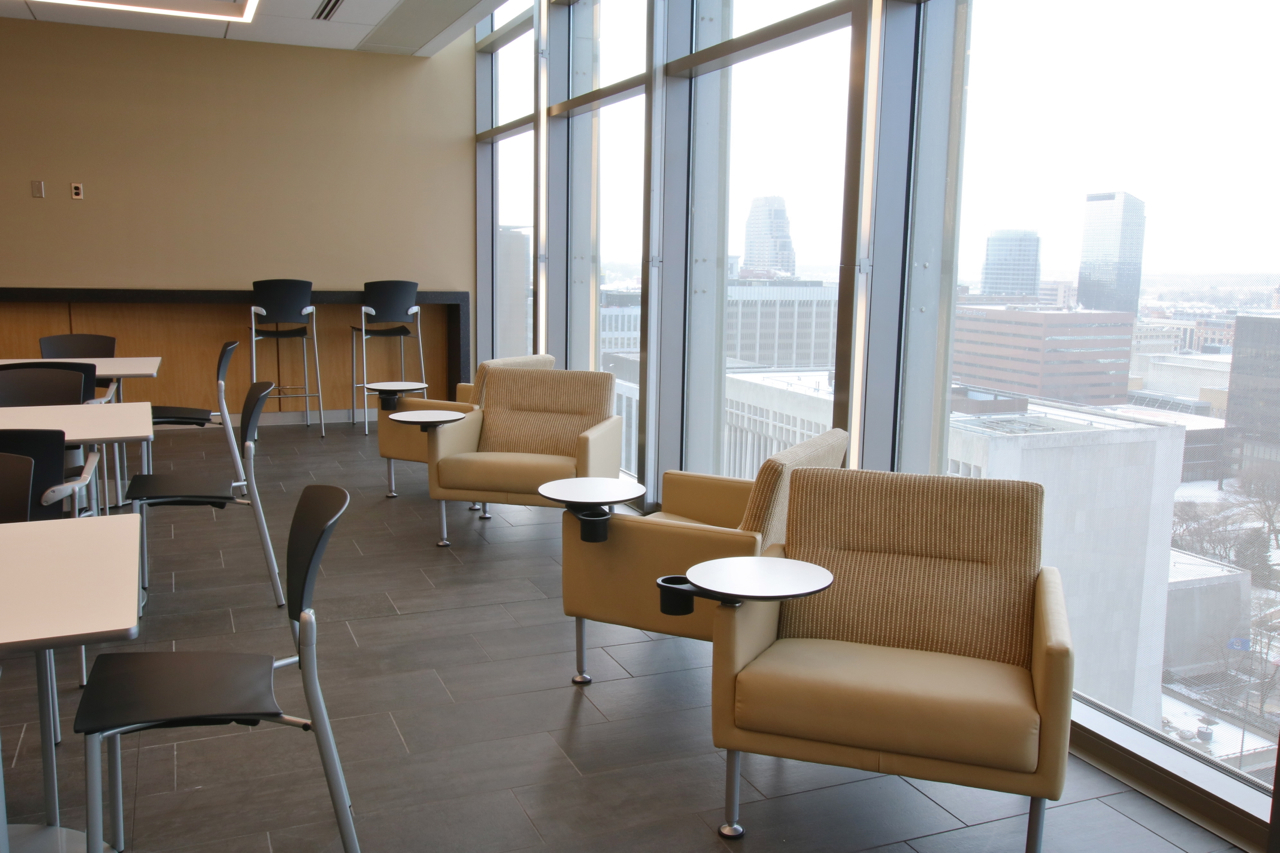 Custer is proud to be a partner to Spectrum Health, providing a place for the research team to continually cast a healthy future for West Michigan.