Custer Creates an Energizing Workspace for Phoenix Society
Published On: 
Dec 27, 2018
Designer:
Alex Genzink, NCIDQ
Client name
Phoenix Society
Architect
Dave Sobota of Driscon LLC
General Contractor
Ken VanDyke & Associates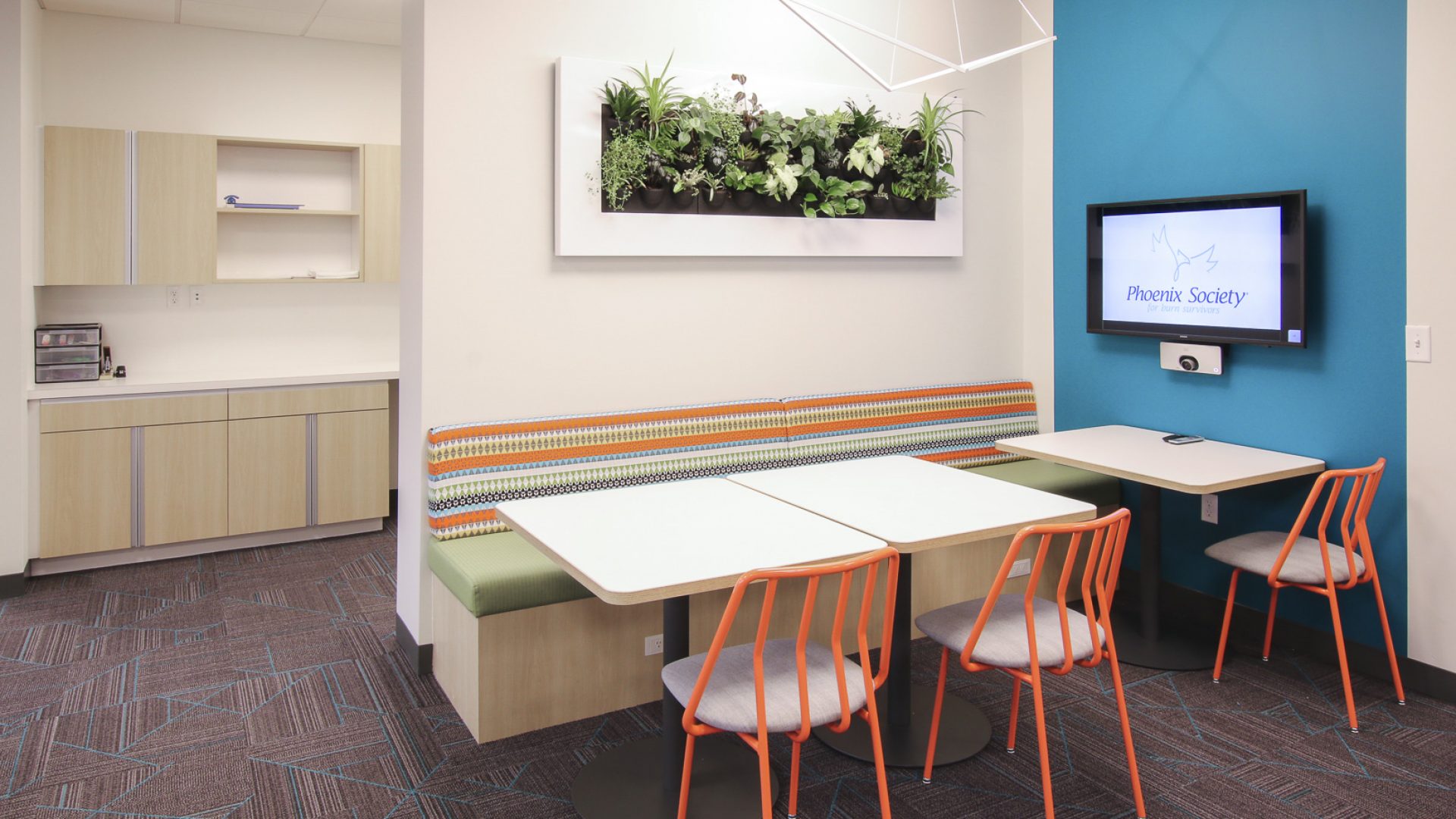 Phoenix Society asked Custer to help them design and furnish their new workspace with furniture, technology, and accessories.
Custer walked through an interior design plan that help Phoenix Society address their changing work needs for their growing company, cultural needs, brand identity, and employee engagement.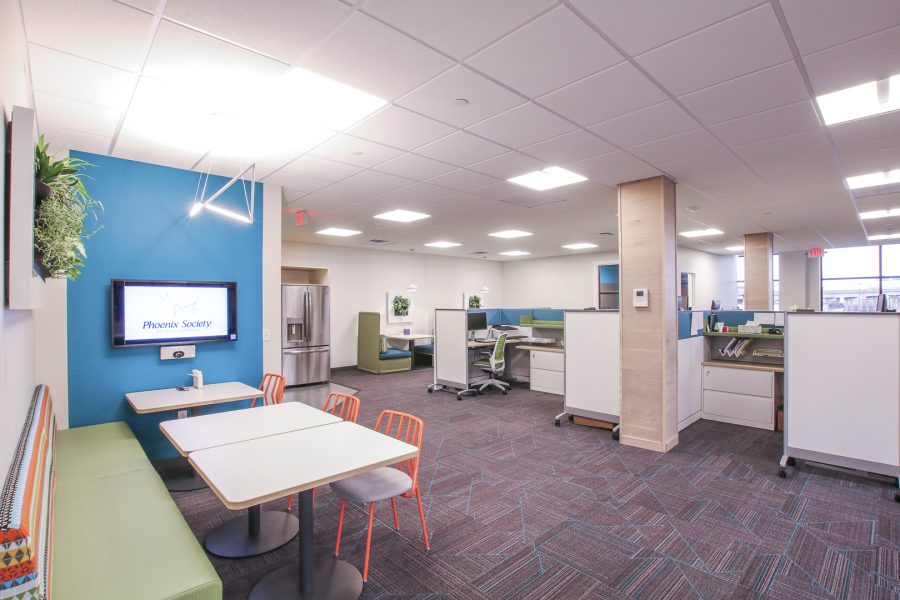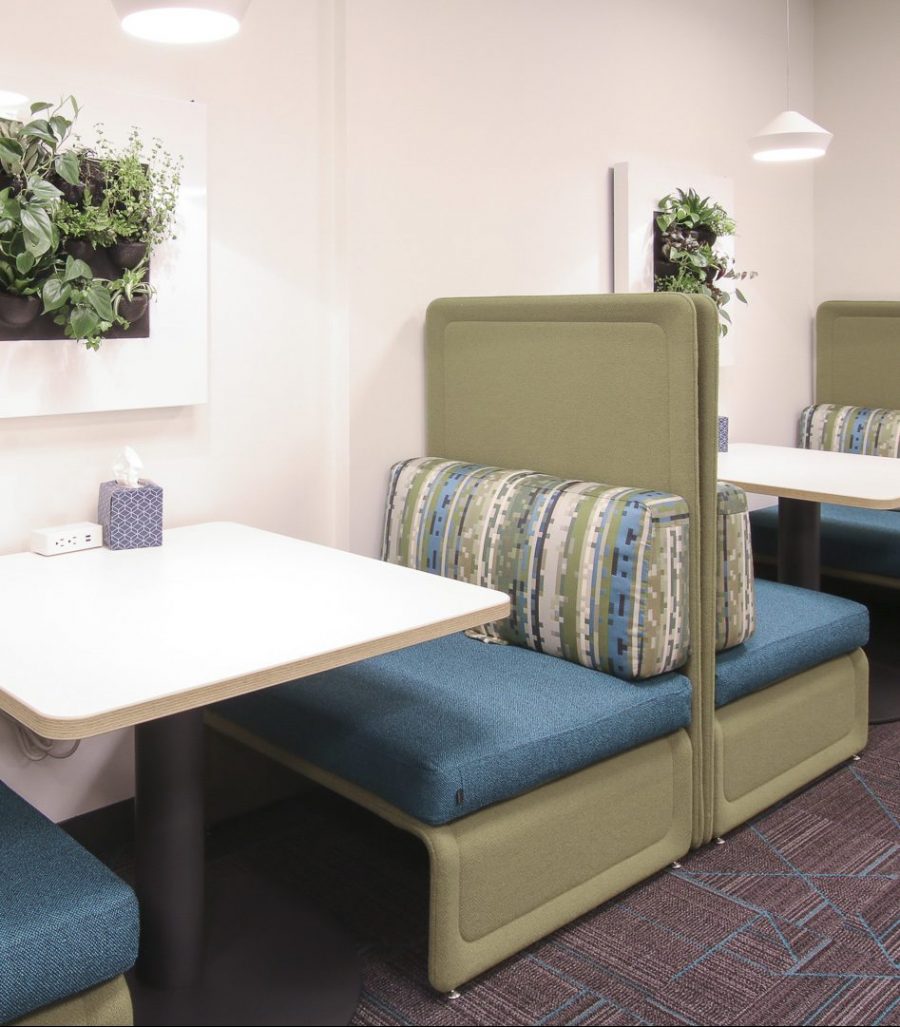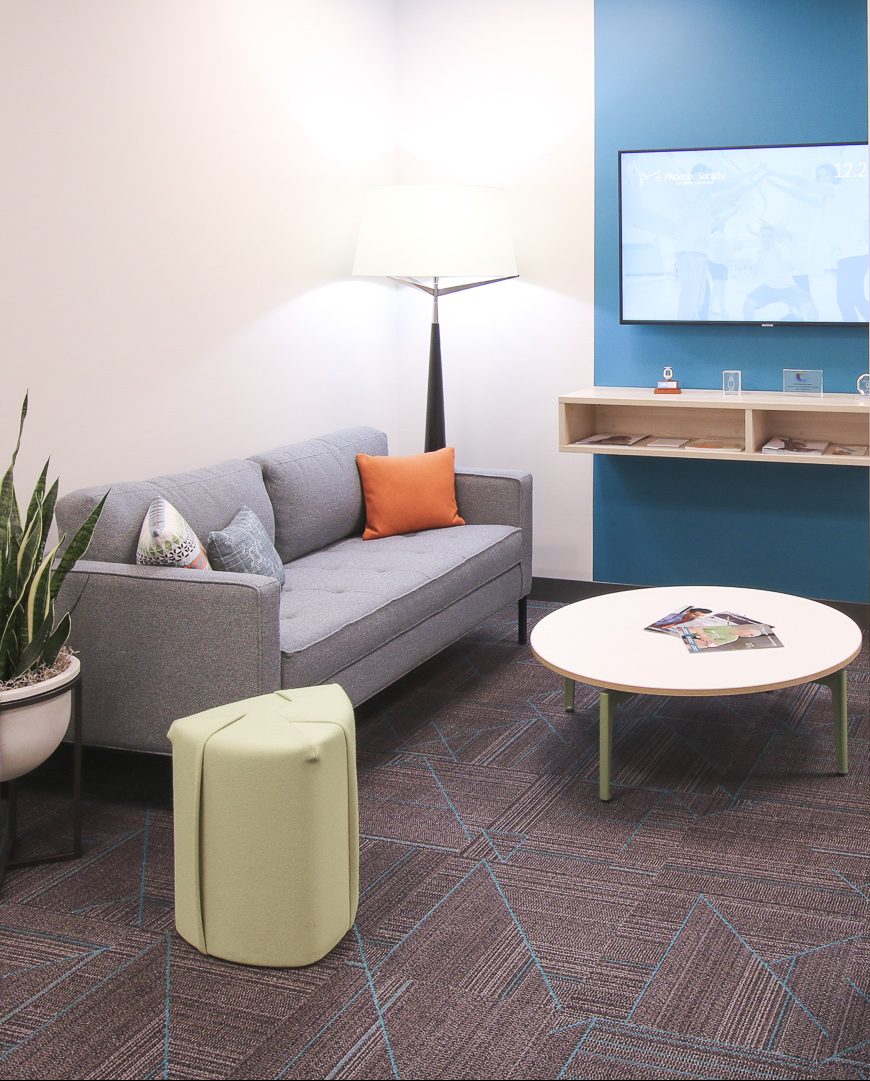 Phoenix Society acquired an existing building downtown Grand Rapids in the North Monroe Business District. A full renovation was completed which opened up the building into a bright, airy energizing workspace.
Custer kept a few walls and historic conference rooms in place to create wonderful private rooms to meet and train in, while balancing the new open office space. Custer also created a high-energy Work Cafe and several collaborative areas for Phoenix Society team members to meet and work in.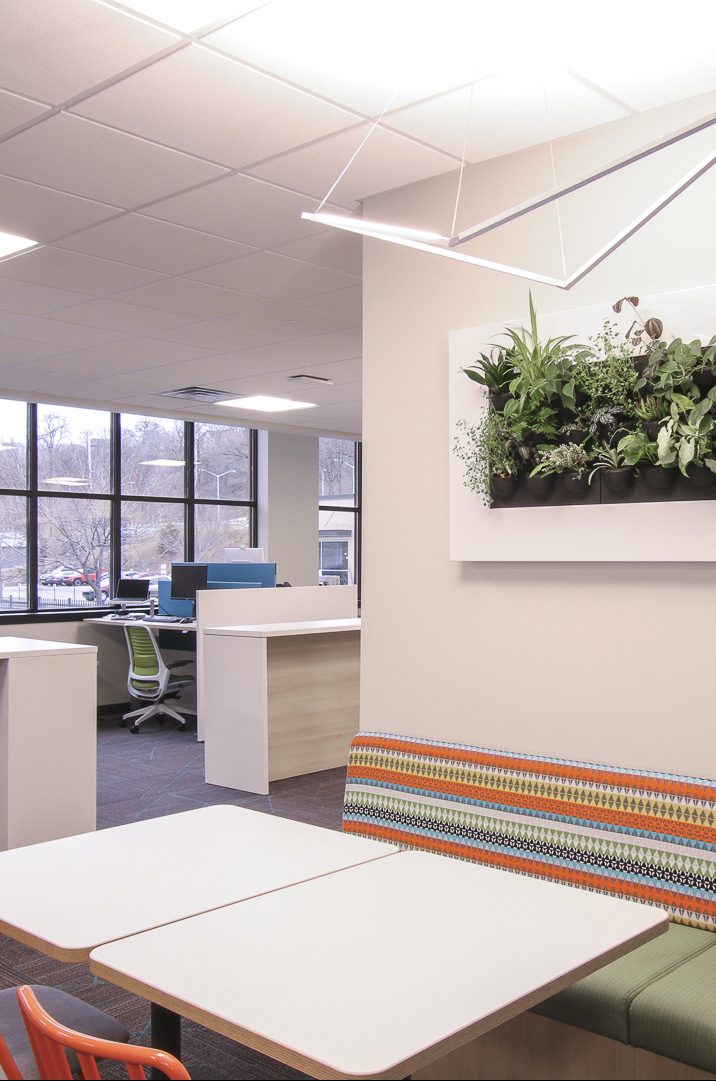 Feature products for this space included Steelcase furniture, custom café and mailroom cabinetry by Renegade, and technology solutions.