Modern Office Marks Greenleaf Trust's Investment in Downtown
Published On: 
Nov 03, 2016
Project Manager:
Scott Robertson
Client name
Greenleaf Trust
Location
Grand Rapids, Michigan
Interior Design
TowerPinkster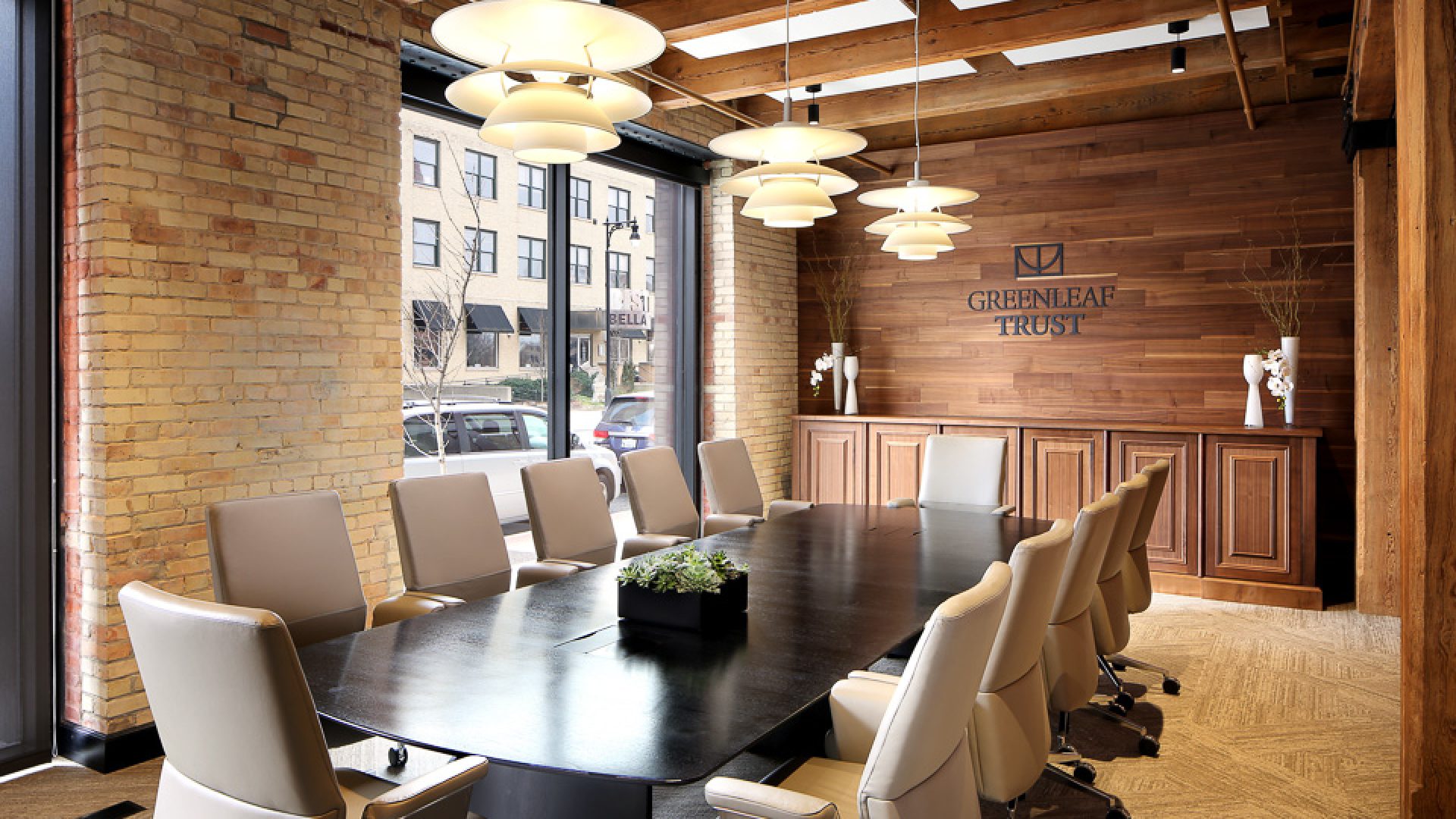 In the brand new office building at 25 Ottawa Ave in downtown Grand Rapids, Greenleaf Trust occupies the bright, beautiful ground floor office.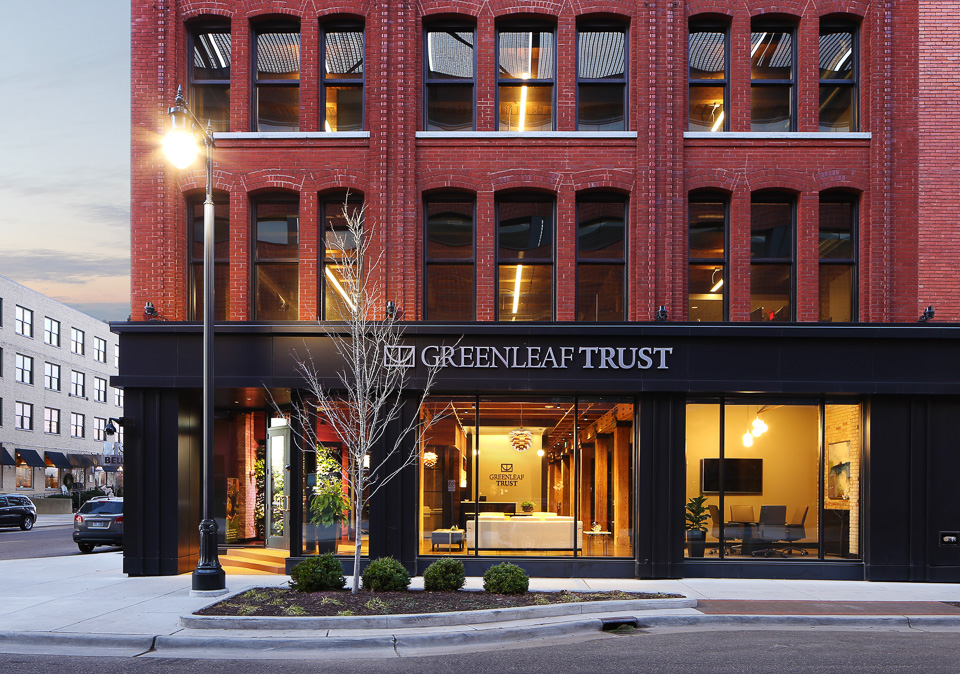 Staffed by five employees with expertise in wealth management, family and foundation services, trusts and estates and retirement plan services, the office proves Greenleaf Trust's commitment to Grand Rapids.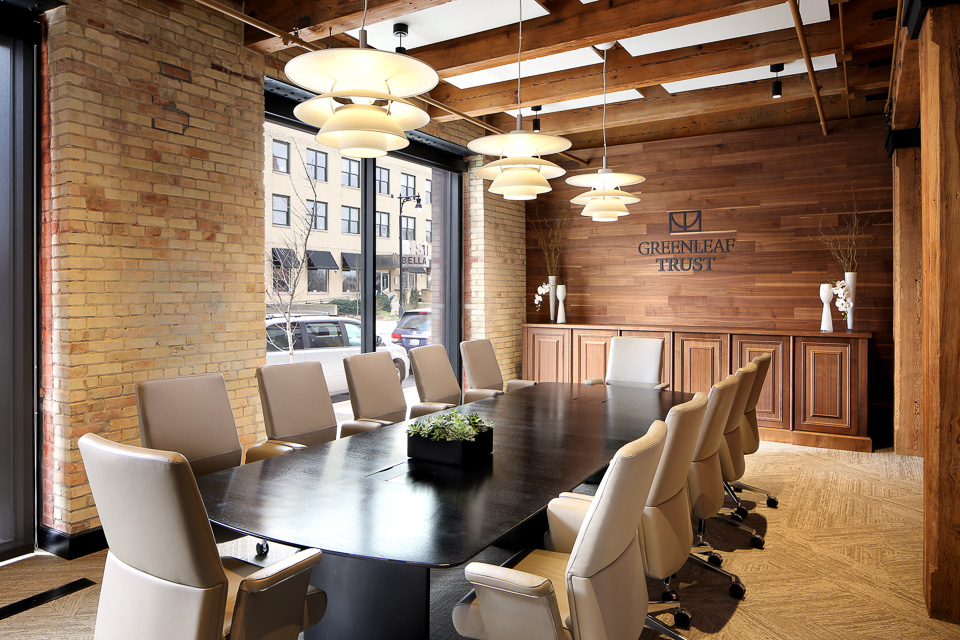 Custer partnered with Greenleaf Trust to create a welcoming space for employees and clients alike, featuring private offices, open workstations, a lobby and lounge area, an open collaboration space, and two meeting rooms.