Catholic Charities West Michigan
Employee choice and control, and warm, inviting spaces for the public two important design priorities for local community-based organization
Published On: 
Jun 08, 2021
Project Manager:
Jane Minich
Client name
Catholic Charities West Michigan
Location
Muskegon, Michigan
Construction
Tridonn Construction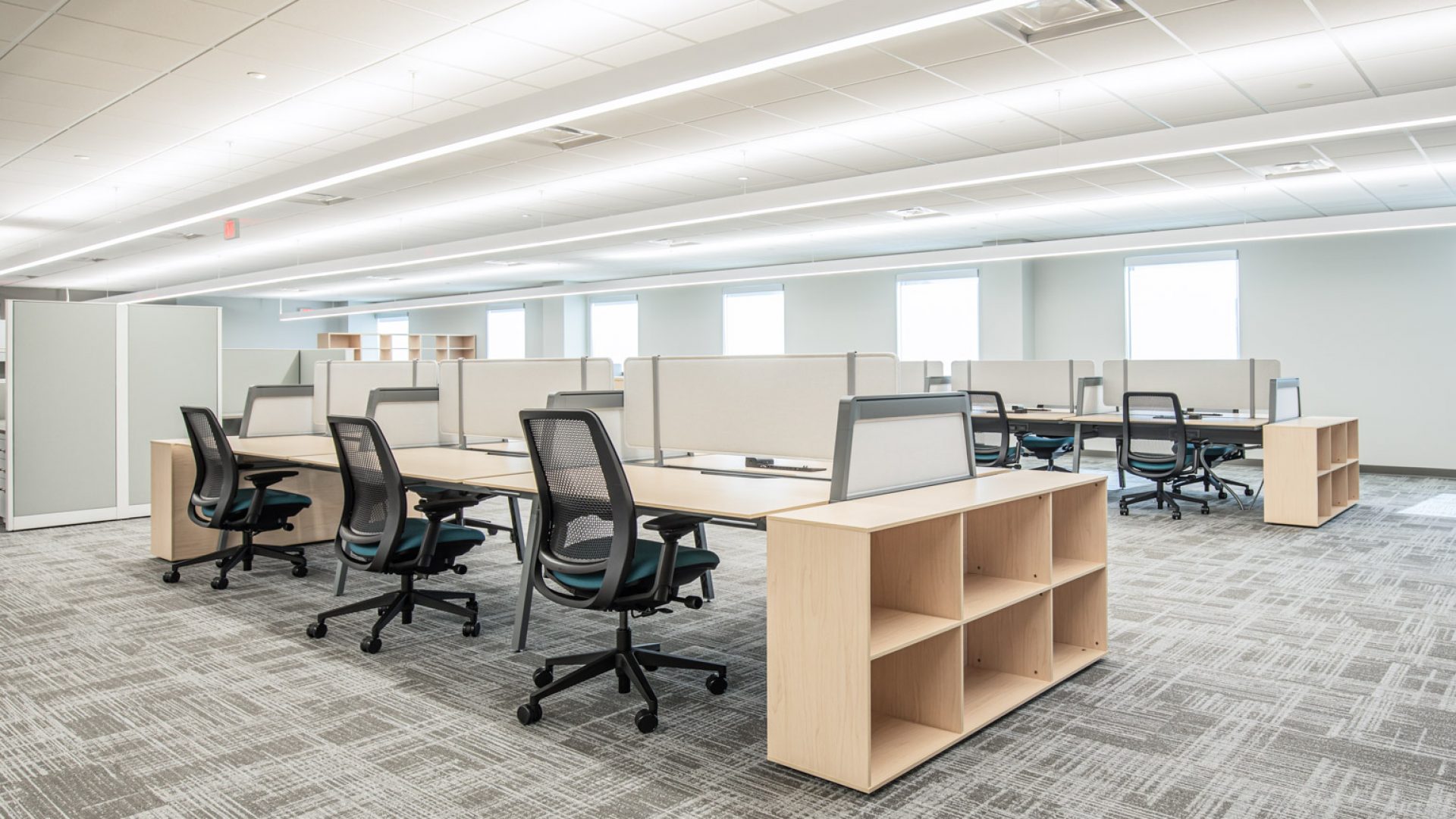 Time was of the essence for this customer, as the local non-profit organization could waste no time in welcoming the community it serves back into its newly-built space.
Catholic Charities West Michigan was in search of solutions that could serve a multitude of requirements – from creating an inviting and welcoming space for the public while still providing durability for high traffic areas, to creating functionality for employees to have choice and control over where they work throughout the day.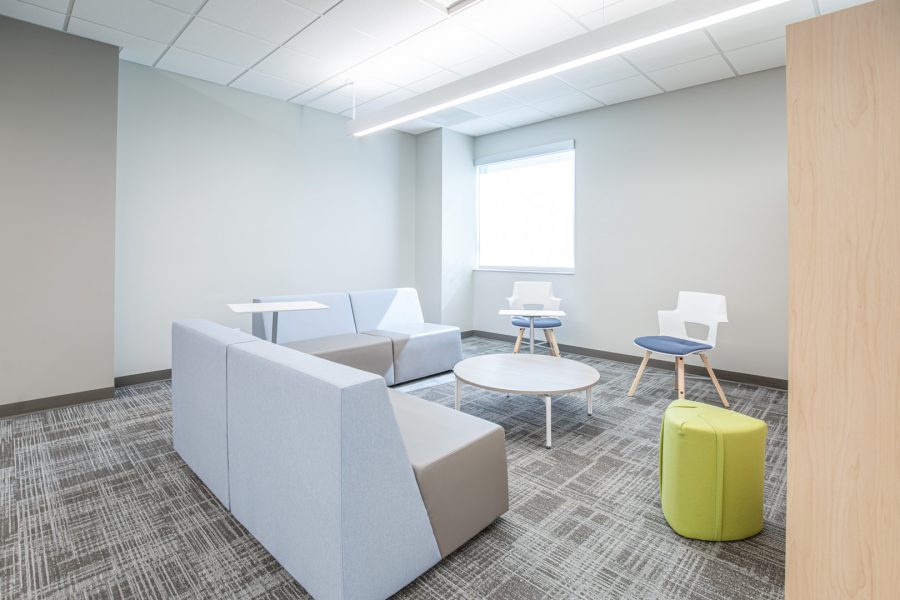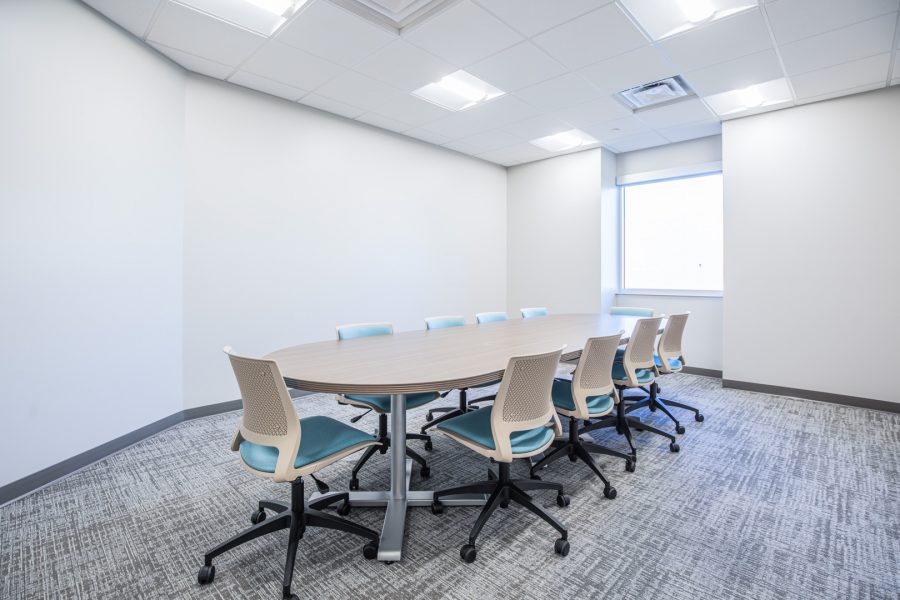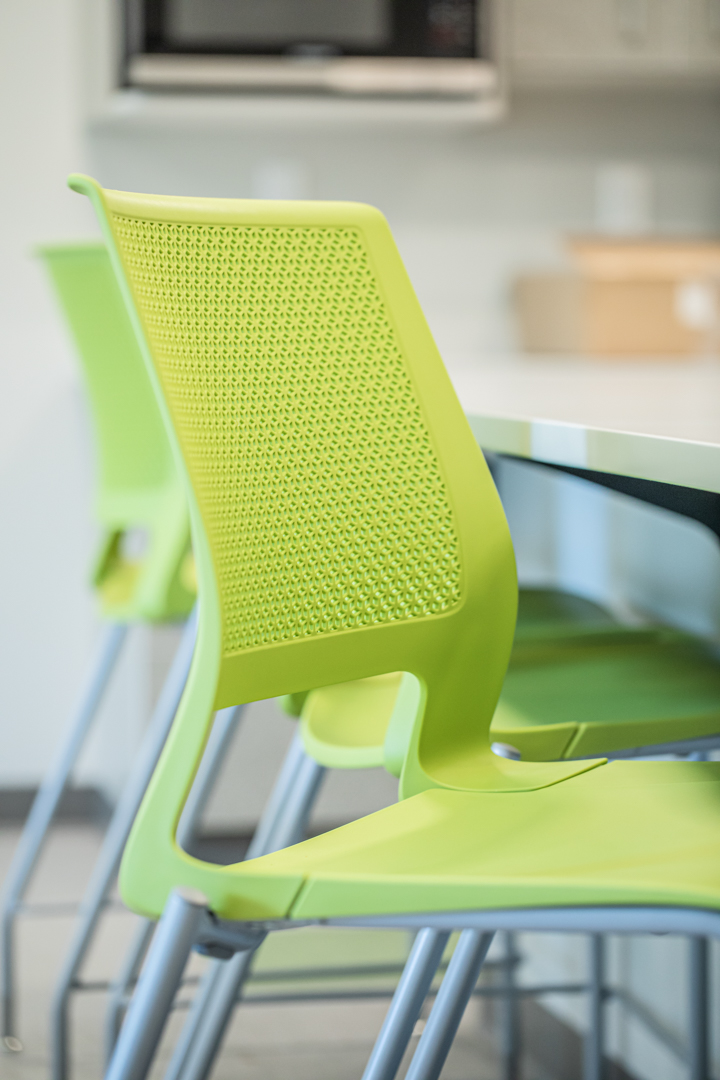 Custer came to the table with solutions to these requirements by providing multiple different posture and zoning options for staff to select from varying environments based on their preferences.
Lounge settings were incorporated into the all-inclusive furniture design for this newly-built 23,000 square foot building to accommodate quick, impromptu meetings throughout the day – along with small phone booths, café tables and enclaves for phone calls and me-work.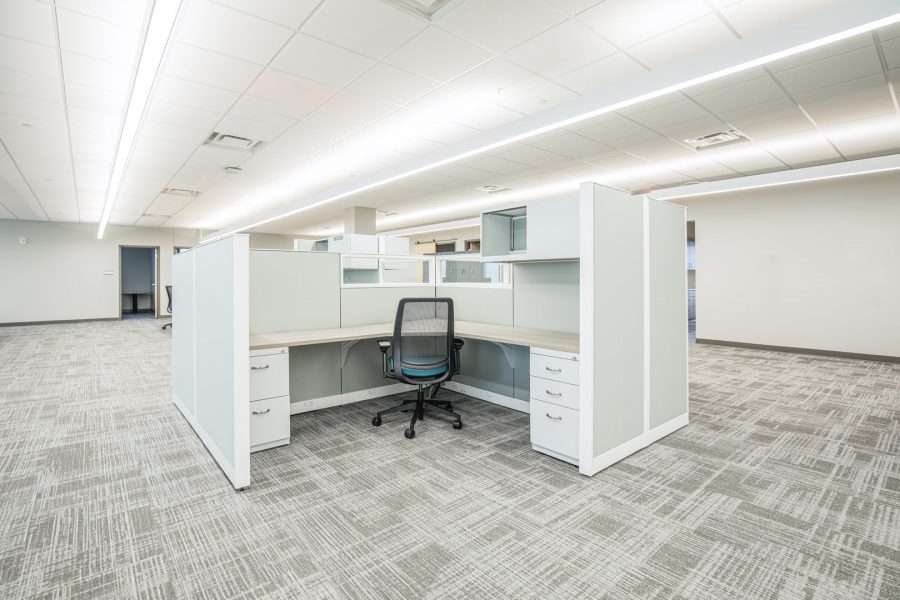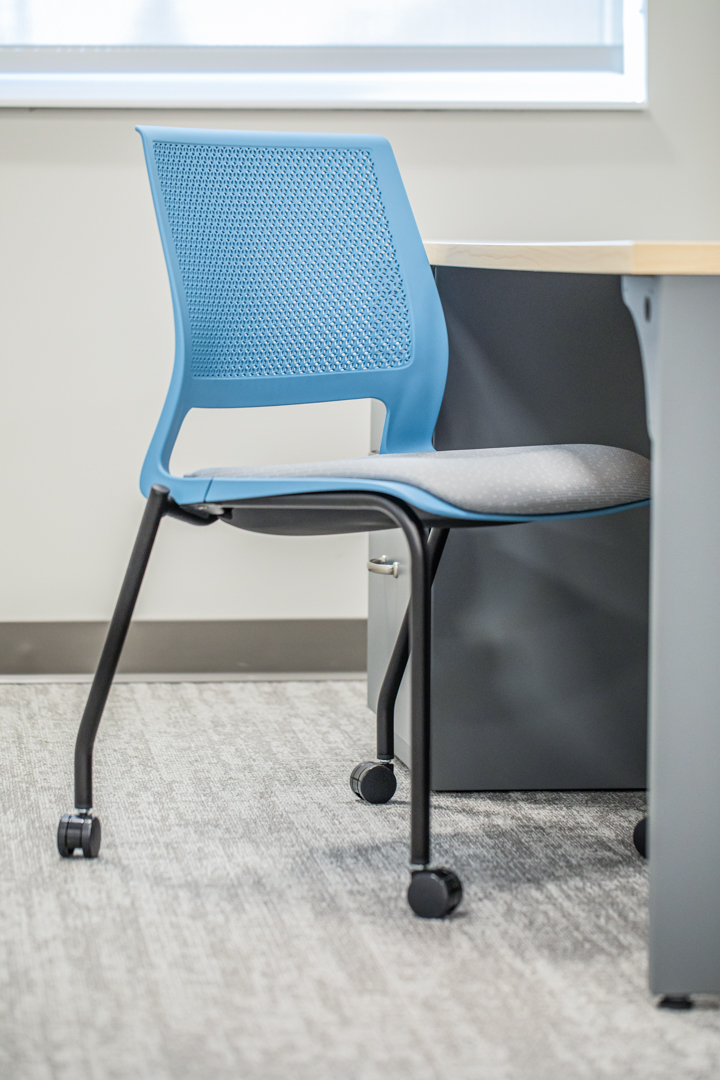 Steelcase Bivi and Campfire tables were selected throughout the space for employees seeking flexibility between sit-stand postures.
Access to plenty of sunlight was a key solution designed into the space to enhance wellness and mindfulness for both employees as well as for the public that the organization serves.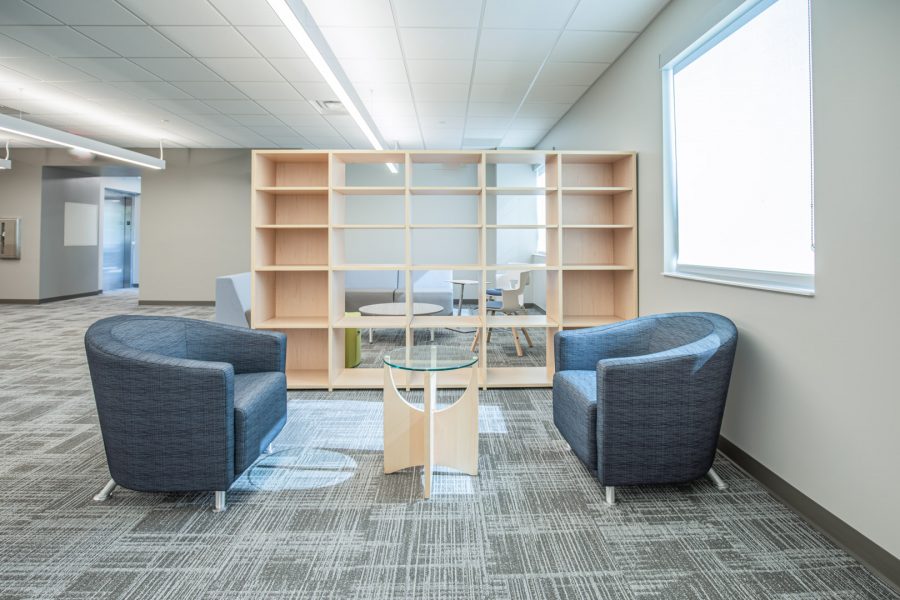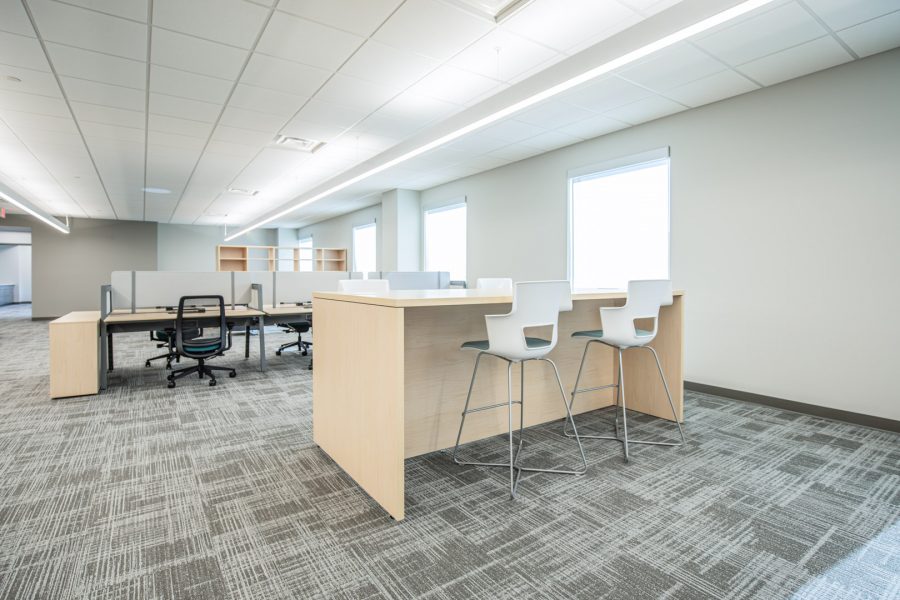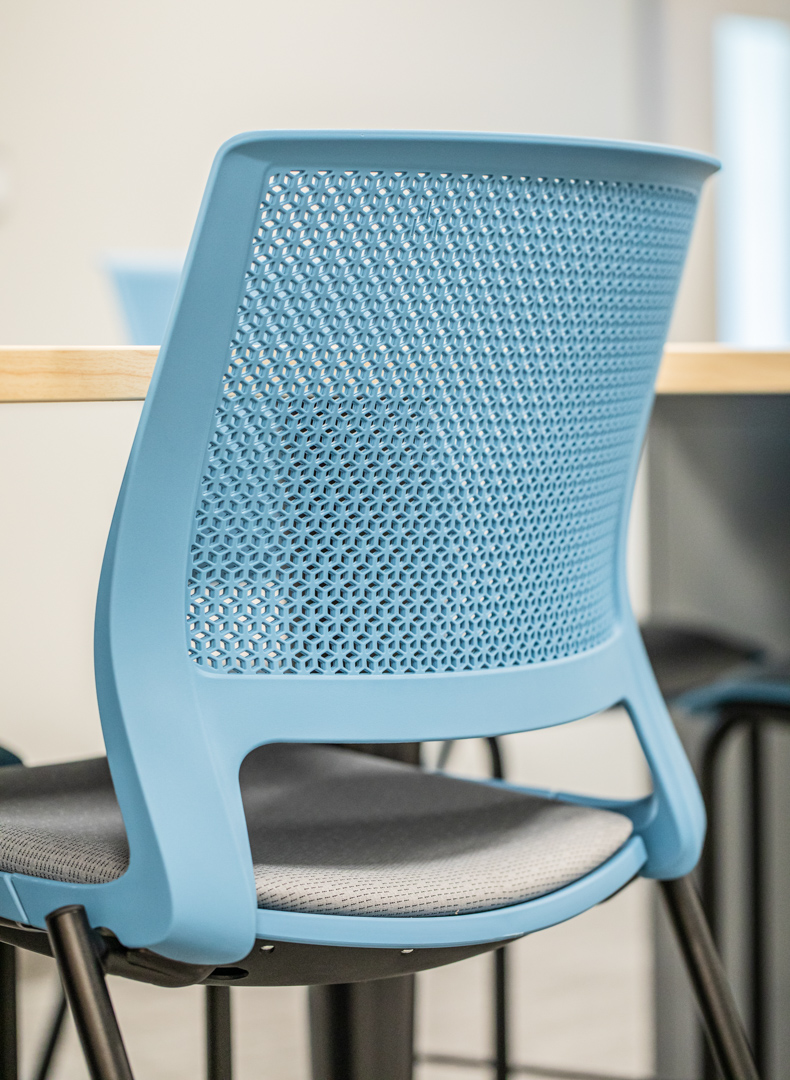 Several conference and training rooms were provided for staff and community education opportunities. Custer also provided solutions for private offices, allowing for privacy and heads down work.
Since 1946, Catholic Charities West Michigan has been providing prevention and education to crisis intervention services to vulnerable populations in West Michigan.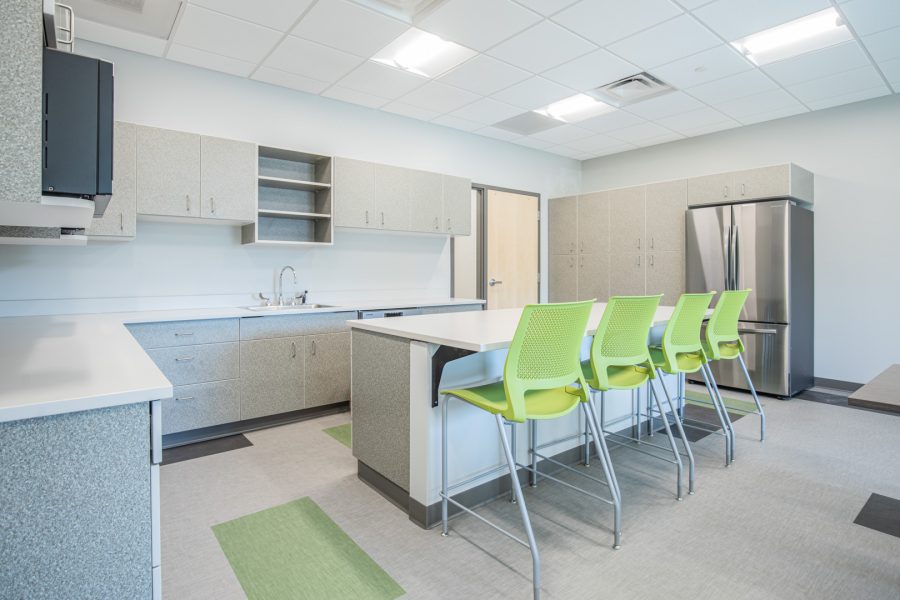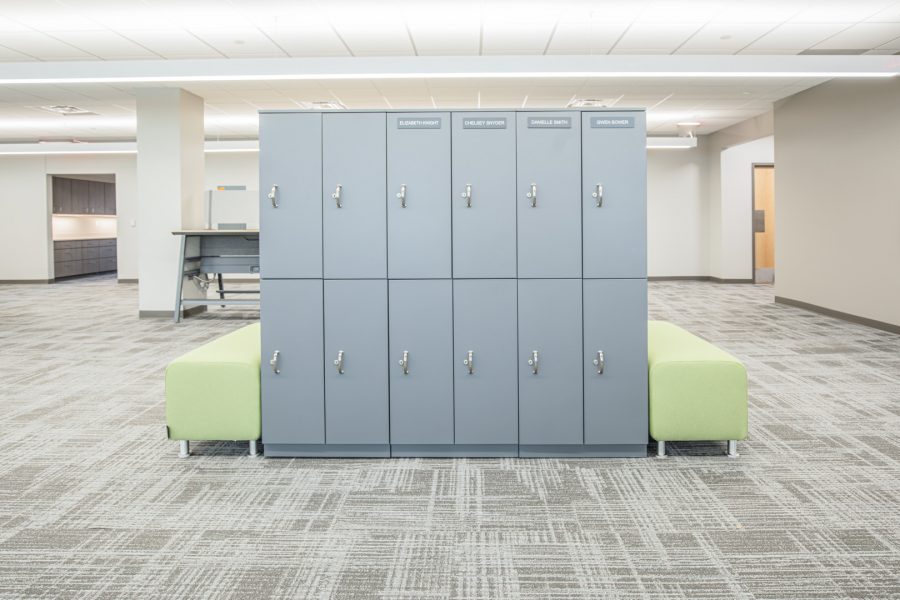 The work this organization does is critical to the success and to the future of our communities, and our team is proud to have had the opportunity to support the important work they do.